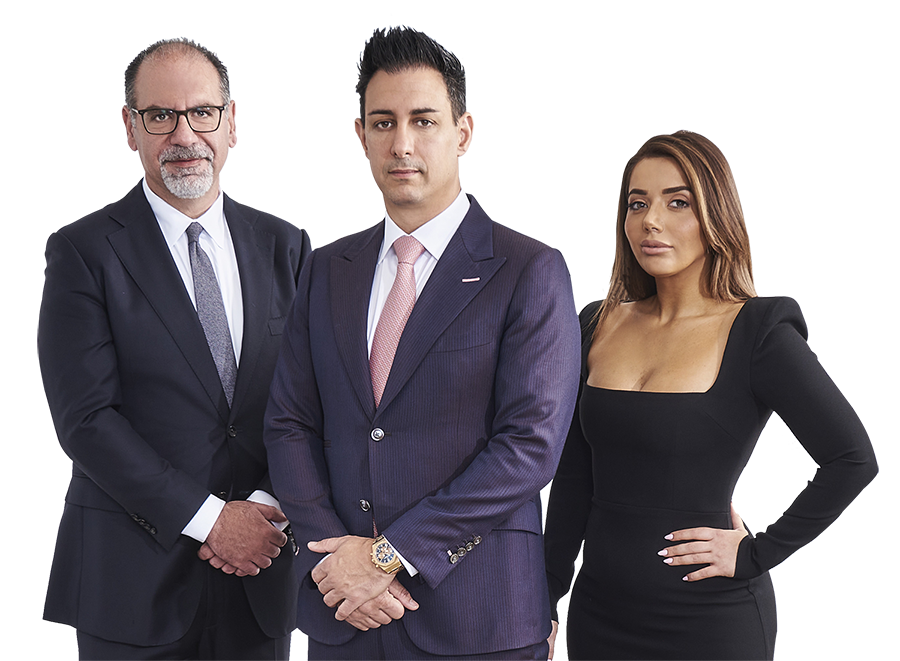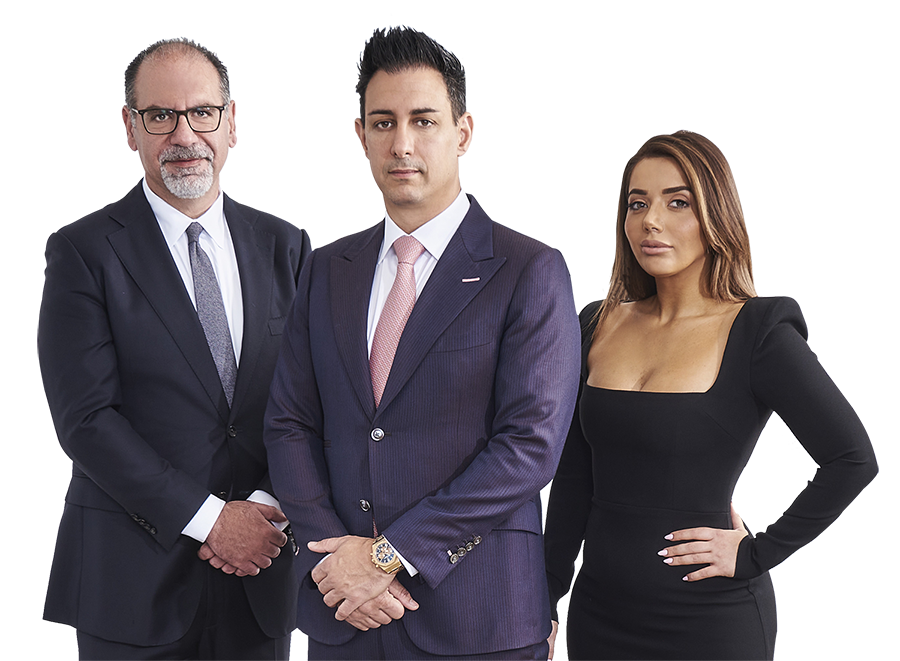 If you or a loved one have suffered back injuries from another's negligence, you have the right to seek compensation from the at fault party.
Back injuries are one of the most common types of injuries associated with almost every different type of accident. Whether it is a car accident, a slip and fall accident, or workplace accident, back injuries are most likely to result.
There are many different levels of back injuries, ranging from minor injuries to severe injuries. Regardless of whatever type of injury you suffered, it is important that you have an experienced back injury attorney on your side making sure your rights are constantly represented. Our top-rated back injury attorneys have decades of experience making sure that our clients are well cared for, and they seek the compensation they deserve. Usually, back injuries require thousands of dollars in medical bills since surgery is most likely required. In California, if your back injury was caused by another party, you have the right to seek damages from the at fault party.
Filing a lawsuit against an at-fault party alone without an attorney is not advised. Usually, after an accident, insurance adjusters will contact you and try to offer a low settlement offer. Although this settlement seems large at first, it will most likely not take into account any future medical bills and costs that they have purposely left out. Insurance companies are not on your side, and always want to downplay their liability as much as possible. Our accident attorneys are on your side every step of the way, and will provide individualized attention to each one of our clients back injury claims to make sure that they get the justice they deserve.
How much does a back injury lawyer cost in California?
Attorneys are paid through several different ways. For example, one way is hourly. This means that for each hour your attorney works on your case, you are billed. Our attorneys work on a contingency basis. Our accident attorneys do not get paid unless you get paid. We understand that recovering compensation is very important to you, and we will take on all the risks associated with litigating your claim while you focus on healing from your back injuries. This means that we only collect a percentage of compensation we recover in your favor.
How long does it take to settle a back injury?
The length of your back injury settlement depends on the circumstances of your accident. For example, if there were several people involved in your car accident, your back injury lawsuit may take longer than expected. If your back injury was very severe, and you are attending rehabilitation sessions, your case most likely will take longer than usual. The length of a lawsuit is dependent on several different types of factors that are unfortunately out of our control. The average back injury lawsuit usually is resolved within a year to 18 months.
Our accident attorneys will constantly keep you in the loop regarding the updates of your back injury case to make sure that you  have all your questions and concerns regarding your lawsuit answered.
What type of compensation can I recover from my back injury claim?
Our attorneys will work hard to make sure that you get compensation for:
Pass medical records
Future medical costs
Pass lost wages
Future lost wages
Loss of earning capacity
Pain and suffering
Emotional trauma
Wrongful Death and Back Injuries
If the back injuries resulted in death, the victim's family members have a right to file a wrongful death lawsuit against the negligent party. When a wrongful death lawsuit is filed against the negligent party, they will be able to recover a variety of damages including loss of income, along with any funeral expenses.
Future Back Injury Expenses
Back injuries oftentimes cause permanent damage, and will require future medical care and costs. Several different types of future medical costs needed include:
Back brace
Pain relief medication
Physical therapy
Surgeries
What are symptoms of a back injury?
Tingling
Paralysis
Weakness
Nausea
Spasms
Fever
Difficulty breathing
If you have experienced any of these above symptoms, contact your doctor so you can get a full diagnosis. It is important that you seek medical care immediately after suffering any different types of the symptoms.
Are back injuries hard to prove?
Unfortunately, in the medical field, there are no specific guidelines on diagnosing back injuries. That is why we advise every client to seek medical care immediately after an accident to make sure that their injuries are on a medical record. Failure to seek medical treatments may be used against you by the other party in your back injury lawsuit. Usually, doctors will conduct many different types of tests such as CT scans and MRI scans to determine what was the cause of your accident, and the severity of your injuries suffered.
What causes back injuries?
Car accidents
Bicycle accidents
Metro accidents
Train accidents
Slip and fall accident
Construction accidents
What are the different types of back injuries?
Tendon damage: this occurs when your back is severely strained
Ligament damage: this occurs when the bone and the cartilage are strained
Herniated disc: this is very common among the car accidents, and occurs when the cartilage is pushed out of the disc
Nerve damage: nerve damage could have serious permanent effects. Symptoms of nerve damage include numbness and weakness
Dislocation: spinal dislocation occurs when the spinal cord breaks, and results in permanent paralysis. This is very common among sport injuries
What should I do if I have experienced a back injury?
If you or a loved one have been involved in any type of accident where you believe you have suffered a back injury, it is very important that you take these necessary steps:
Contact the police as soon as possible after the accident
Seek medical treatment
Gather evidence about the accident
Take pictures of the damage
Record your medical injuries
Contact an experienced back injury attorney
What if I was also negligent in causing my back injuries?
If you were also negligent in your accident, you still have the right to recover compensation for your injuries. For example, if you are involved in an accident and it was determined that you were 30% at fault, you still have the ability to seek compensation for the rest of the 70% from the other at-fault driver. California is a pure comparative liability state, which means that you will still be able to recover compensation even if you were also at fault.
How To Prove Negligence for Your Back Injuries
Our accident attorneys know what it takes to seek maximum compensation for your injuries. If you have suffered back injuries in an accident, a negligence legal claim will most likely have to be filed in court. This means that your attorney will have to show:
The driver had a duty to drive in a reasonably safe manner
The driver failed to drive in a reasonably safe manner
The driver caused the accident
Now the victim suffers back injuries as a result of the accident
When should I file my back injury claim?
In California, you should follow your back injury claim 2 years from the date of the accident. This means that if you don't file your claim within the two years after the accident, you will lose your right to file a lawsuit against the other party forever. You will not be able to seek compensation after the two years, and your case will be dismissed. If you are filing a lawsuit against a government entity, you have six months from the date of the accident to file your lawsuit.
Megeredchian Law Back injury attorneys
Contact our attorneys to make sure that you get the justice and compensation you deserve, and to hold the liable party responsible for your injuries. We provide free case evaluations where we will determine the merits of your case, along with what types of compensation we could recover in your favor. For more information, contact our top-rated legal team today.