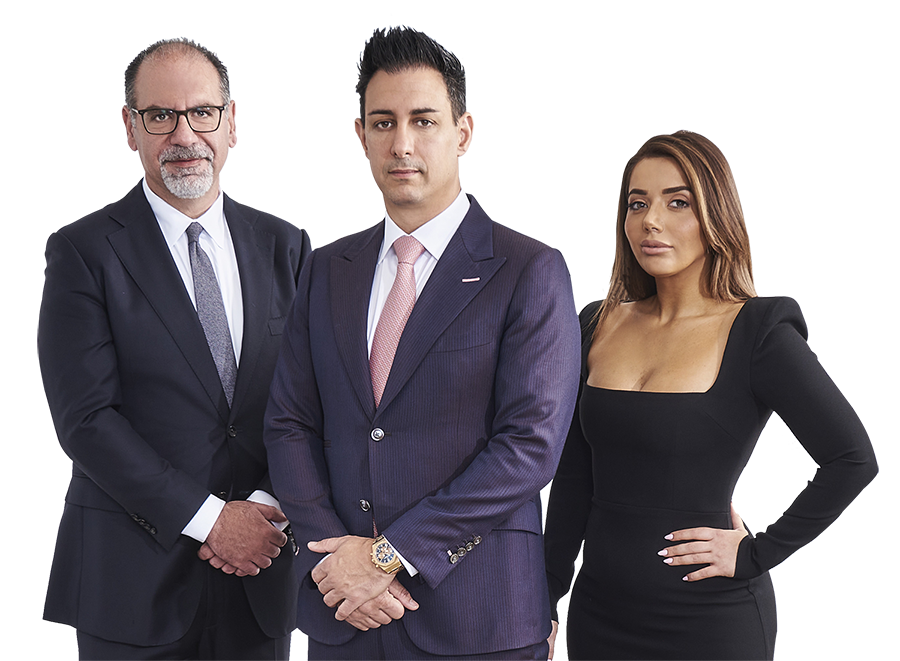 San Jose Car Accident Attorneys
San Jose Car Accident Attorneys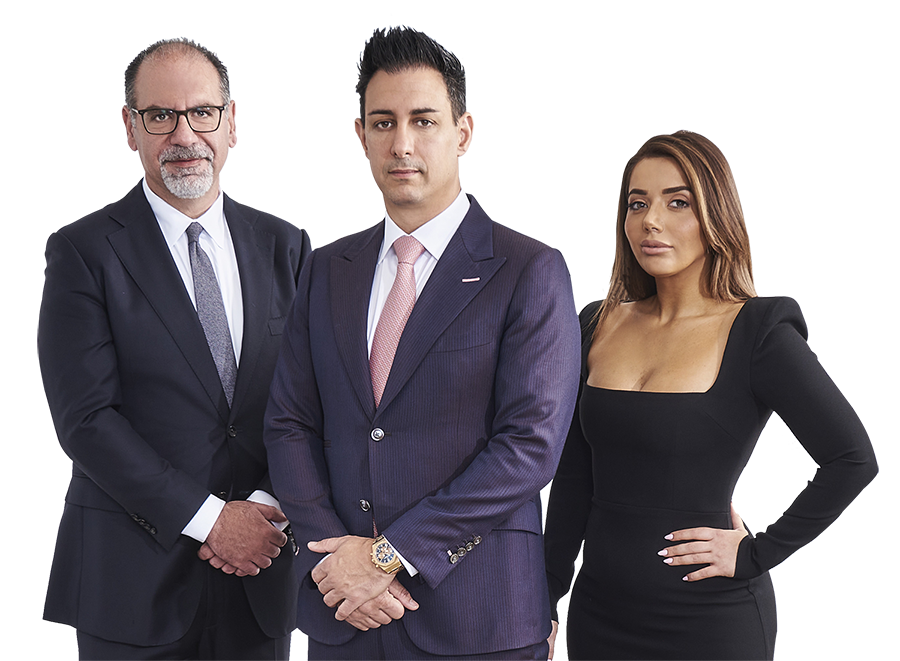 San Jose Car Accident Attorneys
Car accidents are very traumatic experiences for anyone because they can be terrifying and financially devastating. Accidents that result in personal injury or property damage can result in piles of bills for medical treatments and repairs. If your injuries keep you from returning to work, any lost income will make it all the more difficult for you to meet your financial obligations. 
Sometimes, car accident expenses should fall under the liable driver; the insurance company does not cooperate so easily. When you work alongside an experienced San Jose Car Accident Attorney, they will not only relieve you of the stresses of filing a claim but also help ensure that you receive total compensation. They can help you file a claim and demand compensation for any injuries.
If you or a loved one sustain injuries in a vehicle accident, talk with a top Car Accident Attorney from Megeredchian Law to learn how to help recover compensation for medical expenses, lost wages, and other losses. Our Car Accident Attorneys work diligently against insurers on behalf of clients. We know how critical insurance settlements or a jury award may be after a crash. 
You can trust in our law firm to guide you through the legal process. If you want to learn more about how our team can help you, give us a call to schedule a free consultation. We handle all of our cases under a contingency fee agreement. This means that you don't owe us anything unless we secure a successful resolution for your case.
Common Types of Car Accidents
Furthermore, our attorneys emphasize that being more aware of the causes of car accidents can help you avoid future injuries. The California Office of Traffic Safety reports that in the year 2019, there were 3,75 injuries and fatal road accidents. These auto accidents consist of 652 speed-related crashes, 362 collisions involving alcohol, and 340 hit and run accidents.
Common types of car accidents involve:
Rear-end accidents happen the most in California. These accidents occur when a driver tailgates the car before them, and that car stops suddenly. The rear vehicle may crash into the lead car since the driver did not stop or slow down. Rear-end accidents are also the most costly in damages and injuries.
T-bone accidents happen at intersections more often than not. Usually, a driver fails to stop at a traffic light or stop sign and crashes into another vehicle crossing the road. The collision takes place on one car's side. Drivers must exercise caution when driving across intersections. Slow down and look for any oncoming vehicles.
Multi-vehicle crashes or Chain Reaction Crashes- occurs when one impact, most times a rear-ending, triggers more accidents. Chain reaction or multiple vehicle accidents are complex and hold enormous liability because each driver's actions can determine whether or not they are responsible.
Injuries Caused By Car Accidents
In San Jose, the most dangerous intersections are as follows:
McLaughlin Avenue and Story Road

Almaden Expressway and Blossom Hill Road

Capitol Expressway and Ocala Avenue

Blossom Hill Road and Winfield Boulevard

Quimby Road and Tulley Road

Route 101 and Tully Road

Blossom Hill Road and Monterey Road

Capitol Expressway and Senter Road

Senter Road and Tully Road

Capitol Expressway and Story Road
Each of these intersections is where accidents and injuries take place. The most common causes of these accidents are drunk driving, falling asleep behind the wheel, running red lights or stop signs, speeding, tailgating, texting, driving, and weaving in and out of traffic.
Since San Jose Car Accident Attorneys are more familiar with what causes car accidents, we explain to all our clients that injuries vary depending on the type of crash. However, most people will have minor injuries. In rare cases, people will experience significant injuries. Attorneys see whiplash, neck and back pain, headaches and migraines, soft tissue injuries, lacerations, broken bones, and bruised ribs. 
The head, neck, back, and spine suffer the most injuries, with side effects ranging from pain, swelling, tingling, numbness, prickling, weakness, and decreased range of motion. All of these are clear indicators that something is wrong. For example, if you are experiencing symptoms like neck pain, stiffness in the neck and back, or pain while you move, you likely have whiplash.
Minor car accident injuries are also soft tissue damage. Bruising and swelling of muscles and tendons consist of soft tissue injuries. Car accident victims with soft tissue damage need a lot of time and physical therapy to reverse damages or speed up recovery time. Whether or not you sustain a minor injury, you should never let the insurance company convince you that you don't need treatment. Sprained ankles and cuts are also common minor injuries.
While some injuries are more obvious than others, like shoulder dislocation or broken arm, wrist, etc., others may take a few days to present themselves. Headaches, back pain, whiplash, and other head injuries may not appear immediately. You could feel fine immediately following the car accident but notice something is off. This is most likely because of adrenaline. You may not realize at the time how hard you hit your head until you start having trouble sleeping. You must seek medical care from a doctor or hospital as soon as you suspect a problem.
In the rare instances you get into an accident and don't sustain any injuries; you still need to see a doctor. Sometimes the victim feels like there are no injuries to report, or they don't want to go through the hassle of a doctor's visit, so they disregard their injuries. We highly recommend that you don't downplay your injuries. 
It could turn into something much more severe if you neglect to seek medical care or, at the very least, an evaluation. A good rule of thumb to follow is if your car is injured, scratched, broken, dented, or bent, then chances are you are as well. Having a doctor examine you after an accident doesn't cost anything. Take advantage of the service, and remember that it could save your life in the long run.
Steps To Take After a San Jose Car Accident
You might be the safest driver ever by taking every precaution necessary to ensure you arrive at your destination injury-free. However, you are not invincible to accidents. When this happens, remember that the initial steps you take may impact your ability to recover financial compensation. Follow these steps to protect you and your loved ones after an accident:
Stay at the scene of the car accident
Check yourself and others for injuries
Request medical attention at the scene
Report the accident to local law enforcement
Ask responding officers for a traffic accident report 
Exchange contact information with the other driver
Look for witnesses and request their information
Take pictures of injuries and the accident scene
Contact your auto insurance company to report the collision as quickly as possible
Remain consistent with medical treatment and follow orders from your doctor
Reach out to the best San Jose Car Accident Attorneys for proper legal representation
Please do not post the accident on social media until you resolve it.
Compensation For Injuries Following a San Jose Car Accident
Car accident attorneys that handle your injury case prepare a demand letter to send to the insurance company. In this package, current and future economic damages are either cost of past medical bills, expenses for future medical treatment, lost wages and loss of future earnings, accommodations for temporary or permanent disability, mental anguish and emotional distress, loss of enjoyment, and consortium, pain and suffering, property damage and scarring. 
In California, punitive damages are available for cases under certain circumstances. These damages are in place to punish negligent parties for their wrongdoing. Exemplary damages also discourage similar behavior between them and others.
Recovering exemplary damages for a car accident case in California requires a skilled car accident attorney. They must provide clear and convincing evidence that the at-fault party is responsible. Proof of either driving under the influence of alcohol or drugs or excessive speeding will usually act as proof. The court generally awards exemplary damages.
Additionally, in California, fault or negligence determines the responsible party and thus pays for damages after an accident. Meanwhile, California's comparative fault laws decide how failure relates to a personal injury or wrongful death case. Juries will determine what percentage of the plaintiff's fault factors the resulting damages.
Contact a Car Accident Attorney in San Jose, CA Today
Our Car Accident Attorneys from Megeredchian Law are readily available to provide a free case evaluation and explain your potential options for financial recovery. Call our law firm if you or a loved one ever sustained injuries in a car accident due to negligence. Our experienced legal team will offer free, friendly, and compassionate advice. 
Car accident injuries can leave a lasting impact on someone's life, and our attorneys keep that in mind when fighting the case. Our San Jose Car Accident Attorneys take their job seriously because that means you win too when we win. They do not truly reach success until each client walks away with the compensation they rightfully deserve. Call our office at (888) 243-2050, or complete our contact form to schedule a consultation today.