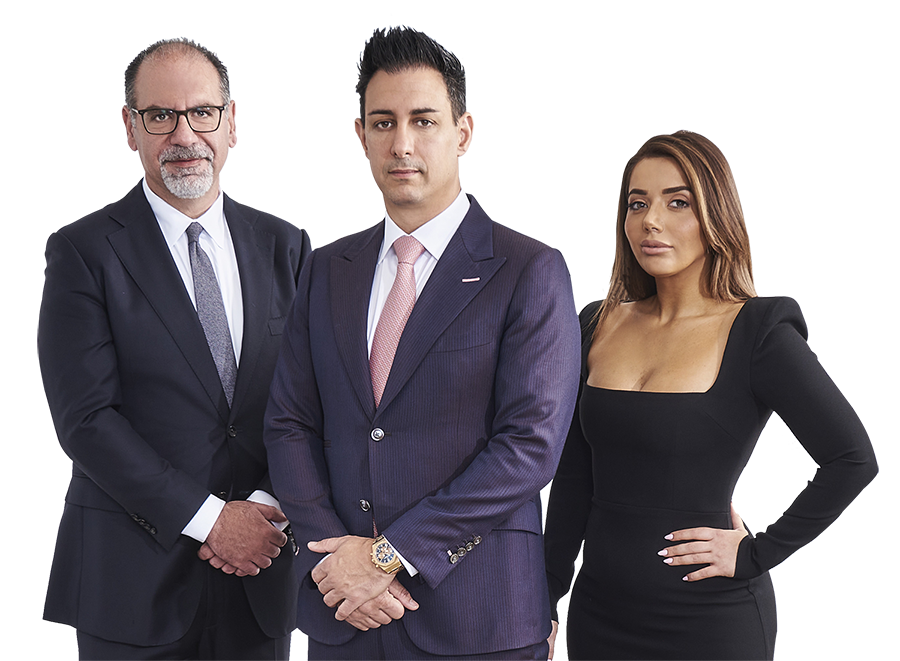 T-Bone Accident Attorneys
T-Bone Accident Attorneys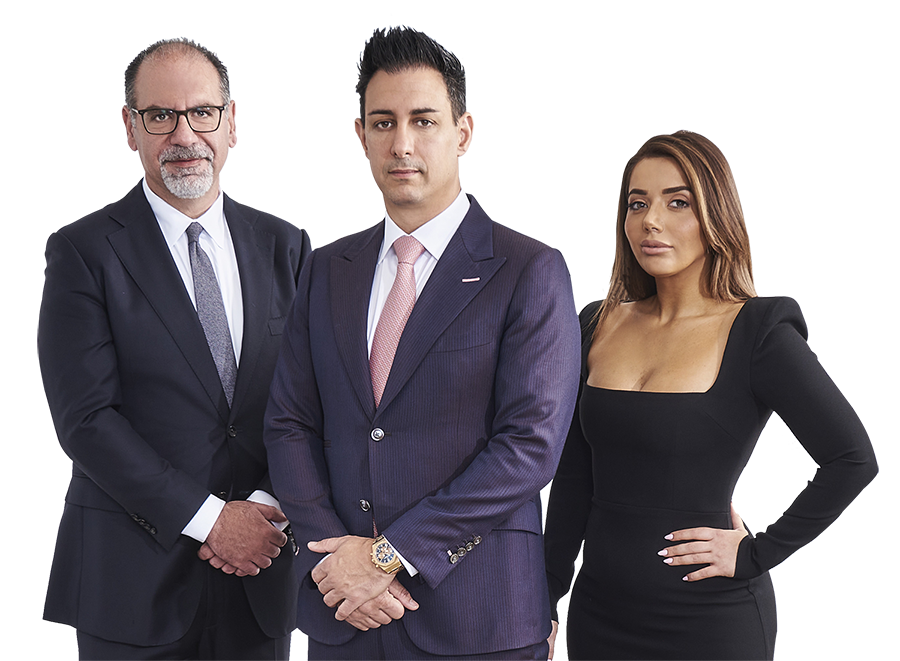 California T-Bone Accident Attorneys
T-Bone accidents could leave victims severely injured, and our accident attorneys work to make sure that you get maximum compensation for your injuries suffered. Contact us for free no risk consultation today.
Have you been involved in a T-bone accident? T-bone accidents can result in very high financial costs and burdens, leaving many to wonder: how will I be able to pay my bills?  If you have been injured as a result of another driver's negligence, you may be able to seek compensation from the at-fault driver.
What is a T-bone accident?
A T-bone accident, also known as a side impact collision, occurs when one car hits the side of another car. T-Bone accidents are caused when one vehicle fails to yield the right-of-way to the other vehicle. This occurs when both vehicles start driving through the intersection, and crash into each other resulting in a T-bone accident.
Where do T-Bone accidents occur?
Intersections: T-Bone accidents most commonly occur at intersections, especially in residential neighborhoods.
Streets: T-Bone accidents can also occur on public streets when a car runs a red light and is in the way of another vehicle that has the right of way.
How common are T-Bone accidents?
Accidents are very common in busy cities that have multiple intersections. California has one of the highest rates of T-Bone accidents compared to any other state. According to the National Highway Transportation and Safety Administration, there are around 9,000 fatalities caused by T-Bone accidents annually. The most vulnerable groups include seniors and young children.
Around 25% of all car accidents involve T-Bone collisions. T-Bone accidents result in around 200 billion dollars of medical expenses each year because of the severity of injuries caused.  One of the most common reasons why T-Bone accidents result in severe injuries is because the side of vehicles do not provide maximum protection when compared to the front or the back of the vehicle.
 If you or a loved one were involved in any type of T-Bone accident, contact our personal injury attorneys today for a free no risk consultation. During this consultation, we will review the details of your T-bone accident case, and determine who the potential liable parties are. During this consultation, we will make sure we have all the facts necessary to determine the type of compensation you could potentially recover.
Our car accident attorneys understand that T-Bone accidents could result in very severe injuries, and even cause fatalities. The driver who is hit on the side is most likely to sustain severe injuries compared to any other parties involved.
What causes a T-Bone accident?
T-Bone accidents could be very dangerous and could be caused in a variety of different ways. According to the National Highway Traffic and Safety Administration, the most common causes of T-Bone accidents include:
Driving under the influence
Texting and driving
Eating and driving
Speeding
Failing to stop at a red light
Failing to stop at a stop sign
Inexperienced drivers
Defects in a vehicle
What determines the severity of a T-bone accident?
There are different types of factors our top-rated car accident attorneys consider when determining the amount of compensation you could recover from your T-bone accident injuries. These different factors include:
Whether drivers were wearing their seatbelt at the time of the accident

The victim's age

The victim's medical injuries

The position of the victim's vehicle
What are common injuries caused by a T-Bone accident?
Internal bleeding
Lung injuries
Head injuries
Neck injuries
Abdominal injuries
Chest injuries
Back injuries
Broken bones 
Disfigurement
Traumatic brain injury
Paralysis
Concussions
Fatalities: being hit at a specific angle by a large vehicle, such as a truck, has a high chance of resulting in accident fatalities. T-Bone accidents are known to be very serious and require extensive medical care.
Who are the liable parties in a T-bone accident lawsuit?
T-Bone accidents usually involve two vehicles. Compared to other types of accidents such as rear end and head-on collisions, it is somewhat easy to determine the liable parties in a T-bone accident. An experienced car accident attorney will conduct an independent investigation into the accident and determine the defendant's liability. This is usually determined by looking at the area of impact on the car.
What type of compensation could I receive for my T-Bone accident injuries?
If you or a loved one have been injured in a T-bone accident, you may be able to recover compensation for your injuries. The compensation depends on the circumstances of the case, such as the severity of the injuries, and the different parties involved.
Compensation is categorized into economic and non-economic damages. Economic damages are those that could be easily calculated, and involve straightforward numbers when determining compensation.
Examples of economic damages include:
Medical bills
Lost wages
Property damage such as vehicle damage
Physical therapy
Noneconomic damages refer to those types of damages that are not easily calculated, and involve more emotional trauma caused to the victim.
Examples of non-economic damages include:
Pain and suffering
Emotional distress
Mental anguish
Do I need an attorney for my T-Bone accident lawsuit?
If you have been injured in a car accident, it is important that you hire an experienced California personal injury attorney to pursue your claims for you and navigate through the legal process. Navigating through the legal process could be exceptionally tricky, especially when dealing with insurance companies from the other side. Insurance companies will almost always try to contact the plaintiff in order to encourage them to settle for a lesser amount. Having an attorney will allow you to focus on healing from your injuries while your top rated attorney focuses on dealing with the insurance companies.
Our car accident attorneys have decades of experience with negotiation and trial experience. We know the different types of tactics insurance companies may use.
What if I was negligent in a T-bone accident in California?
California has a pure comparative negligence law, which states that plaintiffs could recover compensation for their injuries caused by another party even if they are partially at fault.  For example, if the plaintiff was at fault 60%, they will still be able to recover 40% from the at fault party who caused their injuries.
How much do our big rig accident lawyers' cost?
Our accident attorneys work on a contingency basis, which means that we only charge a fee and collect fees if we obtain compensation in your favor. This means that when we win a settlement or judgment in your favor, a percentage is deducted from that compensation. This percentage is determined at the initial consultation.
What should I do after a T-bone accident?
There are specific steps you must take in order to have a successful T-Bone accident claim against the negligent party. Examples of the different steps you should take are:
Call the police immediately. Police officers will be able to draft up a car accident report specifying the different parties and injury information.
Seek medical care to assess your injuries.
Maintain and collect copies of all your medical bills and invoices, along with documenting your absence from work.
Gather as much information as possible regarding the circumstances of the accident such as the date and time of accident, contact information and insurance information of the other drivers', and photos of the vehicle damage.
Contact a top-rated personal injury attorney to determine if you could receive compensation for your lost wages and medical bills.
What should I not do after a T-bone accident?
Our experienced attorneys advise not to speak to any insurance companies before hiring an attorney. Insurance companies will try to get a statement out from the victim in order to downplay their liability.
How can I prevent a T-bone accident?
Although other drivers' behaviors are out of our control, there are some steps you could take to prevent an accident on your end. For example:
Familiarize yourself with the roads prior to driving at an unfamiliar location
Make sure that you follow the posted speed limit
Stop at stop signs and red lights
Do not text and drive
Devote 100% of your attention to the road
Contact Our Top-Rated Car Accident Injury Attorneys Today
Our car accident attorneys are available 24/7 to help you navigate through this overwhelming experience. We understand the financial and emotional stress that a T-bone accident can cause. We will aggressively fight for your rights, in order to make sure you receive maximum compensation for your injuries suffered. Request a free consultation with our top-rated attorneys today. We have offices located in every major city in California including Stockton, Glendale, Los Angeles, San Francisco, Sacramento, San Bernardino, Riverside, Bakersfield, San Diego, Fresno, and Anaheim.