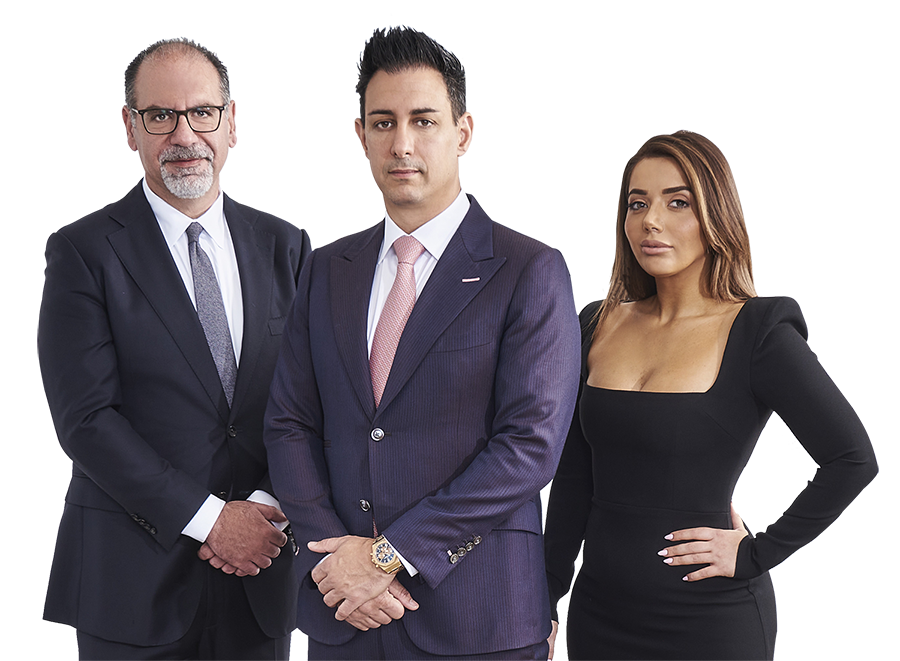 Los Angeles Car Accident Attorney
Los Angeles Car Accident Attorneys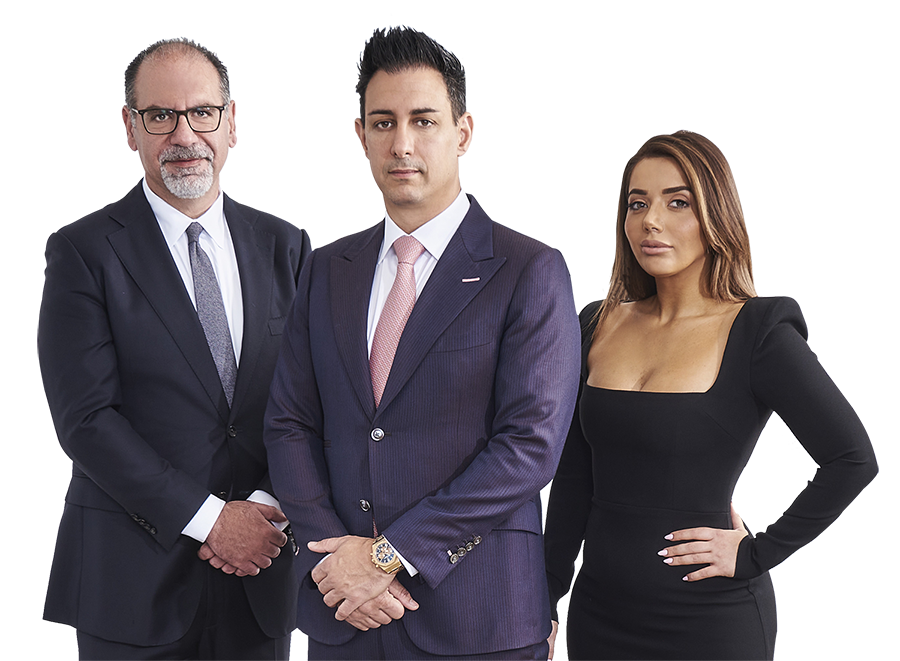 Los Angeles Car Accident Attorney
Los Angeles operates as one of the busiest cities in the United States. It also has a reputation for the worst traffic congestion. This past year alone, over 7 million registered vehicles were on the road. With such a large number of cars on the road, there are undoubtedly many accidents every year.
Now, just because car accidents are common doesn't mean you need to settle for less than what your case is worth. If you or a loved one sustain injuries in a car accident due to the negligence of another driver, you need to get in touch with a certified Los Angeles Car Accident Attorney today.
Our team of experts at Megeredchian Law recovers thousands of dollars every year. This should only entice you to call us to set up a free consultation. We will not disappoint. Call us today to discuss your case with an experienced member of our team.
Common Types of Car Accidents
According to statistics, approximately 38,000 people die each year in the US from traffic accidents. Another 4.4 million people sustain serious injuries. Since the beginning of the pandemic, traffic fatalities have been on the rise.
The United States Department of Transportation's National Highway Traffic Safety Administration reports that about 38,680 people died in motor vehicle accidents in 2020. This is the most significant number since 2007, and it showcases a staggering 7.2% increase compared to the 36,906 fatalities in 2019.
Car accidents are notorious for causing severe head injuries that usually result in disabilities and emotional trauma. Below is a list of the most common car accident types:
Head-on collisions- are one of, if not the deadliest, types of accidents. This is due to the force at which drivers hit their heads. Usually, this happens when the car's front hits another object or vehicle. The leading causes of these accidents are driving at high speeds, not wearing a seatbelt, or the airbags not deploying to protect passengers from injuries. Suppose you factor in road conditions like rain, snow, ice, and fog; the chances of a head-on collision increase too. More times than not, though, head-on collisions result from negligent drivers. Even more so, those who drive under the influence or are focusing their attention elsewhere.

Rear-end collisions- the National Highway Traffic Safety Administration reports that rear-end collisions are the most common type of car accident in the country. These accidents account for approximately 29% of all accidents. Tailgating is the overall main reason for these accidents. People rush to get somewhere, so they follow closely behind another driver. Should the car ahead stop suddenly, there isn't enough time to react appropriately. Other reasons for rear-end collisions are inattention, distraction and panic stops.

Side-impact collisions- another name for T-bone accidents. This happens when one vehicle collides with the side of another car. Generally, this results in critical harm to the passengers since there is less space in the side of the vehicle to absorb the impact. Our Los Angeles Car Accident Attorneys tend to see these more when drivers don't stop at a stoplight or stop sign. This can also occur when a driver fails to yield to another driver.

Side-swipe collisions- accidents like these happen when two vehicles traveling parallel impact each other on the sides. Usually, when a driver makes a lane change without looking first before emerging, this happens.
Multi-vehicle collisions consist of at the very minimum three cars or more colliding on a busy road, freeway, or highway. Similar to head-on crashes, these accidents are hazardous. They also lead to more fatalities due to the vehicle receiving many impacts from differing angles.
Injuries Caused By Car Accidents
The most common types of injuries one can sustain in a car accident are:
Head and brain injuries can include concussions or other traumatic brain injuries, internal bleeding, skull fractures, or lacerations that would require plastic surgery.
Neck and back injuries-whiplash, herniated discs, spinal cord damage, sprains, or strains all fall under this category.
Burn injuries-there are varying levels of degree when it comes to burns. They run the spectrum from minor to fatal. More severe burns may require skin grafts that result in scarring.
Soft-tissue injuries- whenever muscles, tendons, or ligaments are stretched beyond the capability or torn in an accident, the pain can be excruciating and linger.
Broken bones- another severe injury that could potentially require surgery. The serious breaks can take a long time to heal.
Spinal injuries- depending on when the spinal cord is damaged and the severity of the injury, a loss of movement or sensation in the lower body will result.
Steps To Take After A Car Accident
After you are in a car accident, the first step you need to take is to ensure you receive proper medical care immediately. Whether your injuries are minimal or severe, you also want to call 911 to have a police officer on the scene to complete a report.
Once you are ready in that aspect, begin to assess the situation. Ask yourself if anyone, including yourself, has any injuries. If the answer is yes, to what extent are the injuries? Remain calm while you inspect the vehicles. If your car is in moveable condition, take it off the road.
You do not, under any circumstances, want to admit fault. If someone tries to push you into accepting blame, deal with them in a calm voice and postpone the discussion for later.
For injuries, sometimes they are not always apparent. There are plenty of times when injuries don't surface until a couple of days later. No matter the case, though, your best course of action is to call 911.
Make it a point to notify the police of the situation. Provide a detailed and accurate account of the accident. If you are unsure how to answer a question, clarify your ignorance and refrain from distorting facts or offering the wrong information. You want the police to be actively a part of the report because it leads to accurate facts.
Takedown detailed notes after the accident. Gather as much information that pertains to every one as a part of the accident. This includes the other driver and any witnesses. You should adequately document essential details like names, phone numbers, license plate numbers, the color and make of the vehicle. If possible, try to include the weather conditions and visibility. The location of the accident is essential too.
Compensation For Injuries
There are different kinds of injuries for any given car accident that a Los Angeles Car Accident Attorney will aggressively fight to obtain for you. We notice that pain and suffering, replacement services, future wage loss and medical treatment, loss of consortium, and punitive damages are among the types of compensation for victims.
Pain and suffering deal with injuries that are not physical and visible on an x-ray. For example, many victims suffer from post-traumatic distress syndrome. Other people cannot get back in a car. While others cannot perform their daily routine because of the pain, they endure from injuries.
If you must hire someone to help you complete menial tasks, you have every right to expect some form of compensation. If you are the primary caregiver of the house, you might be able to receive compensation if other family members now have to perform the chores as well.
Even if there is a slight possibility that your injury keeps you from work in the future, or you might need surgery at some point, compensation isn't too outlandish.
Know that each person can only file suit once in an accident. If the injury gets worse or the case decision is final, you cannot go back later and sue again. Depending on the seriousness of the accident and injuries, you may need more money than you receive. On the other hand, you may not need anything at all.
With the loss of consortium, a spouse can only make this claim. Whenever a spouse sustains injuries and cannot participate in the marriage usually, the non-injured spouse can receive compensation for the loss of companionship.
Just like other forms of compensation, different states have a different set of standards on punitive damages. Punitive means to punish. These damages are what a jury might award car accident victims if the individual responsible for the accident exhibited signs of careless behavior.
Contact A Car Accident Attorney Today
Our Car Accident Attorneys plead you to consult with us if you need legal assistance with an auto injury. You can rest assured that our attorneys have the experience and expertise to fight for you and your rights. Being in a car accident isn't something anyone should go through alone. The right help will make the legal process that much easier.
The Los Angeles Car Accident Attorney at Megeredchian Law is here for you and will never dismiss the victim's concerns. We take our job seriously in representing you in the best way possible. Call our office at (888) 243-2050 to schedule a consultation to discuss your case.