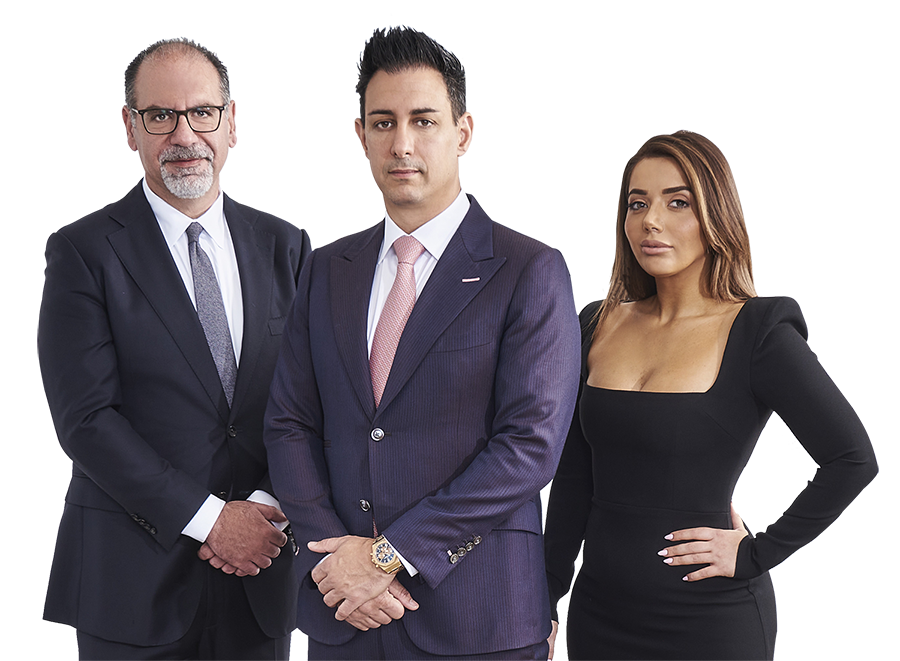 California DUI Accident Attorneys
California DUI Accident Attorneys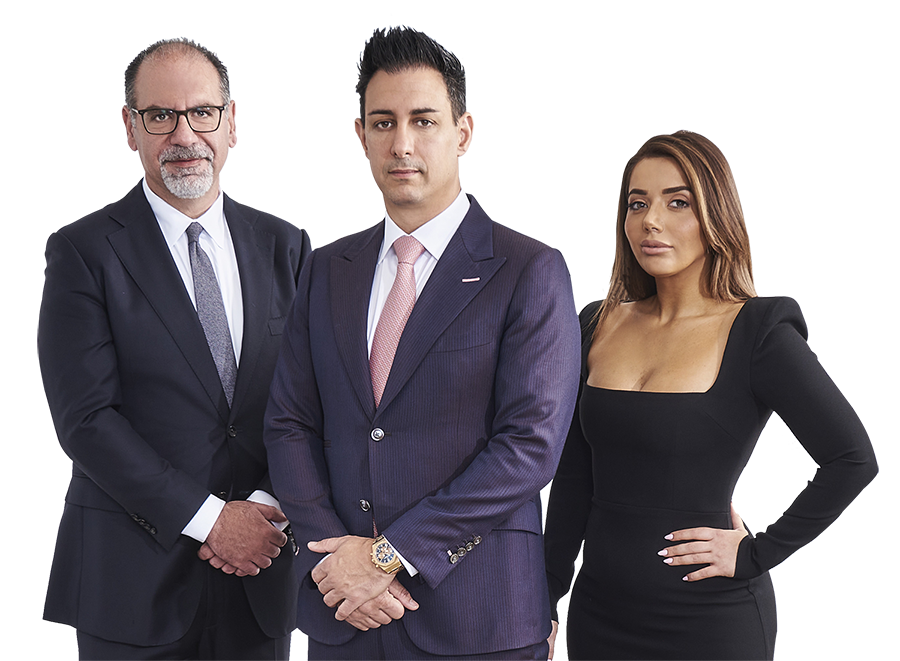 California DUI Accident Attorneys
 If you or a loved one have been injured because of a drunk driver, contact our top-rated Los Angeles Accident Attorneys today for a free no risk consultation.
Were you involved in a drunk driving accident? Our experienced accident attorneys are available 24/7 for a free consultation to discuss your accident injury claim.  Nobody should have to pay out-of-pocket for their injuries caused by a drunk driver. Our car accident attorneys work to hold those accountable, and are committed in making sure that victims recover maximum compensation for their injuries.
The term DUI stands for "driving under the influence of alcohol or drugs." In California, a blood-alcohol concentration of 0.08 % and higher is considered to be driving under the influence. Those who are under the age of 21, should not have any alcohol in their system. One can also be charged with DUI when driving under the influence of prescription medication.
Drunk Driving Accident Civil Lawsuit
 There may be criminal charges involved in a drunk-driving accident. For example, the district attorney could criminally charge the drunk driver. But victims also have the right to file a civil lawsuit for their injuries suffered by the drunk driver. When filing a drunk driving accident claim, the injured victim who files the lawsuit, also known as the plaintiff, has to prove that the drunk driver was negligent. In order to prove negligence, the plaintiff must have to show:
The drunk driver had a reasonable duty to not injure others

The driver violated that duty when they drank

The driver caused the plaintiff to suffer injuries

The plaintiff now seeks damages for their injuries
Who is liable in a drunk-driving accident?
The liable party in a drunk driving accident who causes the plaintiff to suffer injuries is referred to as the defendant.  Many often think that the defendant in a drunk driving accident is always the drunk driver. Although this may be true, there are also several other parties that could be held liable in a drunk driving accident lawsuit. Examples of other defendants that could be held liable are:
Parents: when parents allow their teenager to get behind the wheel, they could potentially be held liable for the damages that their teenager has caused.

Bars: when bars serve alcohol to minors, they could be held liable for the damages that the minor has caused when they got behind the wheel.

Restaurants: restaurants could also be held liable in a drunk driving accident when they serve alcohol to a minor.

Party hosts: when a host offers alcohol to a minor, they could be a potential defendant in a drunk-driving accident.
The different defendants depend on the circumstances of the accident. In order to determine the potential defendants involved in your personal injury lawsuit, contact our car accident attorneys today.
California Drunk Driving Statistics
According to the California Department of Motor Vehicles' annual report of California DUI management, the current number of DUI accidents is at an all-time high.

Between the years 2009 to 2018, California has experienced the most drunk driving fatalities with 9,288 fatalities.

Those between the ages of 21 to 24 are more likely to drive drunk compared to any other age range.
 National Drunk Driving Statistics
According to the National Highway Traffic Safety Administration:
Covid-19 did not reduce drunk driving fatalities even though there were less cars on the road.

Between the months of March 17, 2020 and September 30, 2020, 27% of drivers were involved in a drunk driving accident.

1/3 of car accidents fatalities involve drunk drivers.

There were around 147 million instances where drivers got behind the wheel drunk.

Males are more likely to drive drunk when compared to females.
When can I file my drunk driving accident injury claim?
It is important to note that each state has laws that determine the statute of limitations. The statute of limitations provides a time limit to plaintiffs when filing a personal injury lawsuit. For example, in California, plaintiffs who wish to file a drunk driving accident injury claim must file their lawsuit within 2 years, or else they will lose their right to sue. When the statute of limitations expires, and a plaintiff filed a lawsuit too late, the plaintiff will not be able to file that same lawsuit ever again.
But California law has allowed some exceptions where the statute of limitations time period is extended. For example, if the victim of the drunk driving accident did not discover their injuries at the time of the accident because the injuries did not exist, then the statute of limitations may be extended. To determine if your claim is eligible for a statute of limitations extension, contact our top-rated personal injury attorneys today.
 Our experienced car accident attorneys advise that you file your lawsuit as soon as possible. This means meeting a personal injury attorney as soon as possible before you run out of time.
What if the drunk driver was found guilty of DUI in the criminal case?
If the drunk driver involved in your accident was found guilty, it may improve your chances of obtaining compensation in your civil lawsuit. But this does not always mean that your civil lawsuit will always be successful. To make sure you have a successful lawsuit, it is important that you contact an experienced drunk driving accident injury attorney.
What type of compensation could I receive for my drunk driving accident injury lawsuit in California?

There are a variety of different damages you can receive from a drunk-driving injury accident. This depends on the circumstances of the accident. Examples of damages a plaintiff could receive include:
Loss of income: this refers to the income lost as the plaintiff was in the hospital or at home healing from their injuries.
Hospital costs: this refers to the medical costs used to treat the injuries, such as ambulance costs, medical bills while in the emergency room, and future rehabilitative care needed.
Mental health treatment: getting injured in a drunk driving accident will oftentimes leave the victim fearful, and in need of mental health services.
Loss of earning capacity: this refers to the potential future lost income.
Pain and suffering: this refers to the emotional damage that the plaintiff suffered.
Punitive damages: if the drunk driver had a very high blood alcohol concentration, the plaintiff may be able to recover punitive damages. Punitive damages are established by the court to discourage any extremely negligent behavior.
Wrongful Death In a Dui Accident
California Comparative Negligence Laws
Wrongful death is a legal claim filed by a family member of the deceased. If the victim was killed in a DUI car crash in California, the family members of the deceased could file a claim to seek compensation and financial support such as funeral services, and loss of companionship. To determine if you could qualify for a wrongful death lawsuit on behalf of your loved one, contact our wrongful death attorneys today.
California has comparative negligence laws which may hold the victim partially liable for their injuries suffered. Comparative negligence laws reduce the amount a plaintiff could receive based on their percentage of liability. Insurance companies and adjusters will almost always try to blame the plaintiff. Our attorneys encourage you to contact an experienced attorney that will communicate with the insurance company so you don't have to.
Why should you call Megeredchian Law for your drunk driving accident lawsuit?
Our car accident attorneys attorneys have decades of experience representing victims who have been involved in drunk driving accidents.
Our accident attorneys understand the financial and emotional difficulty a drunk driving accident could place you in. We offer exceptional service to our clients.

We are available 24/7 via phone and email to answer any questions or concerns our clients have.
How much does a drunk-driving accident attorney cost?
Our top-rated accident attorneys work on a contingency fee basis. This means that you do not have to pay for any attorney fees unless our claim is successful.  We understand that after a drunk driving accident, many victims are left financially burdened.
Contact a Drunk Driving Accident Injury Attorney Today
Our attorneys have decades of experience holding drunk drivers accountable for their actions.  We are on your side every step of the way. We also have offices located in cities conveniently located near you, such as Glendale, San Francisco, Sacramento, Stockton, San Bernardino, Riverside, San Diego, Fresno, Bakersfield, and Anaheim.