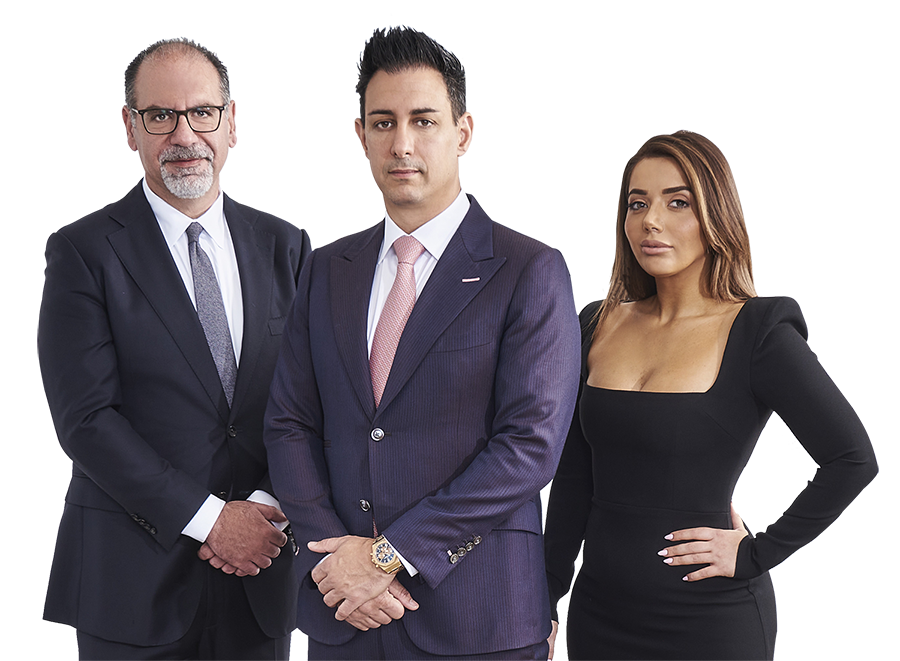 Head-On Collision Attorneys
Head-On Collision Attorneys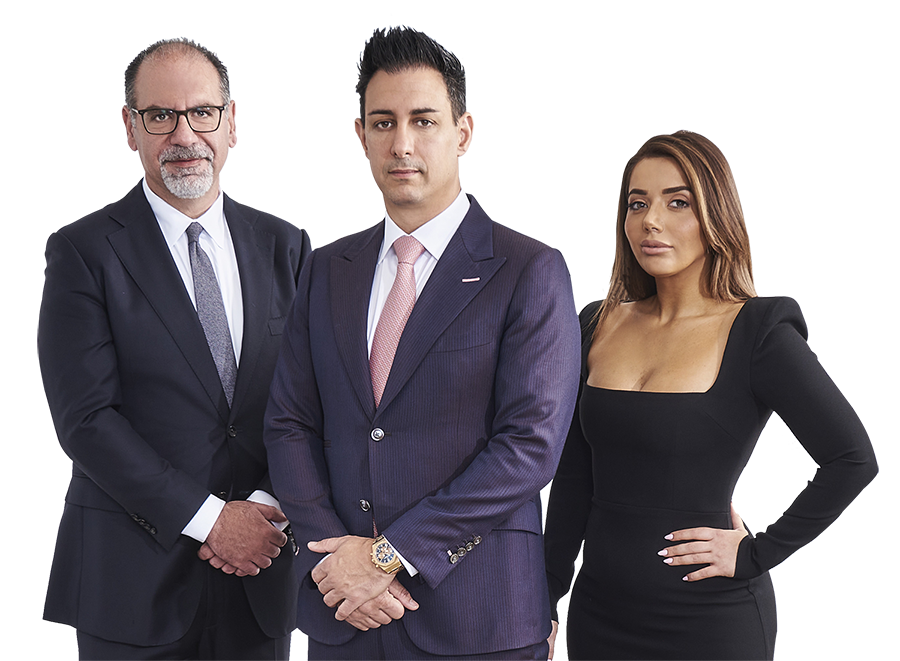 Head-On Collision Attorneys
Our car accident attorneys offer free no risk consultations to discuss your potential head on accident injury claims and how to recover compensation for your injuries.
What is a head-on accident?
Head-on collisions could result in extreme injuries, and lead to high medical bills. Head-on accidents are caused when two vehicles collide with one another head-on. Our top-rated accident attorneys understand what a difficult and traumatic experience it may be to be involved in a head-on accident. We work hard to make sure that those responsible for causing an accident are held liable for damages to the plaintiff.
California requires all drivers to yield the right-of-way to vehicles that are approaching in the opposite direction nearby. This means that all drivers have a duty to make sure they are not driving in an opposite lane.
Although head-on collisions may not be that common, head-on collisions are more likely to result in fatalities than any other type of collision. According to the National Highway Traffic and Safety Administration, head-on collisions result in over 30% of car accident fatalities.
What causes head-on collisions?
Head-on collisions are caused by a variety of different circumstances, including:
Speeding: this is one of the most common causes of head-on collisions in California

Texting and driving: distracted driving has become a serious problem in California, and has caused very severe injuries

Talking on the phone and driving: even talking on the phone while on Bluetooth can be categorized as a distracted driving

Eating and driving: eating while driving could take the driver's attention off the road

DUI: driving under the influence of alcohol impairs the ability of a driver to determine the space between the driver's car and other cars

Inexperienced driving: drivers who do not have experience driving in busy cities such as Los Angeles may drive the wrong way into one-way streets, causing head-on collisions

Failing to stop at a stop sign:  distracted driving may cause a driver to fail to stop at a stop sign and run through an intersection

Swerving through lanes: this is most commonly seen on the highway, and swerving abruptly may cause a vehicle to cross the center divider onto oncoming vehicles.

Failing to stop at a stoplight: drivers must always yield to traffic signals, and slow down at a yellow light.

Fatigued driving: this is most commonly seen with truck and bus drivers who have hours of driving to do in a day

Road conditions: the state of California almost always experiences days of sunshine. So, on rainy days, many drivers fail to drive safely

Road rage: this is especially common in west coast states such as California. Aggressive drivers may try to scare off other drivers by driving in the wrong lane.
To discuss the specific circumstances of your head on collision, contact Megeredchian Law today for a free initial consultation.
How to Determine Fault in a Head-On Collision
There are specific elements that a car accident attorney must have to prove to determine that the at-fault party is liable for damages. These different elements for negligence include:
The defendant had a duty to drive responsibly

The defendant violated that duty when the drove recklessly

The defendant caused the plaintiff to suffer injuries

The plaintiff suffered actual injuries
These elements may be somewhat difficult to prove for an inexperienced attorney. Our top-rated attorneys have been representing head-on collision injury victims for decades, and we'll gather enough evidence to determine fault on behalf of the other driver. If you are also at fault, we will try to mitigate the liability as much as possible.
Could I still recover compensation even if I was partly to blame?
California allows drivers to still recover compensation from defendants even if the plaintiff is still partially liable. This is called California's pure comparative fault laws. This means that even if the plaintiff was 99% percent responsible for their injuries, they could still collect 1% of their injuries from the at-fault party.
Wrongful Death Lawsuits and Head-On Collisions
Head-on collisions can result in fatalities. When this occurs, the decedent's family members have the right to file a wrongful death lawsuit against the defendant. There are certain requirements that determine who can file a wrongful death lawsuit. For example, it must be a very close family member of the deceased. Examples of compensation the family member could recover is lost earnings, burial expenses, and loss of companionship.
What kind of injuries are caused in a head-on collision?
Traumatic brain injury
Whiplash 
Back injuries
Lacerations
Concussions
Neck injuries
Head injuries
Spinal cord injuries
Defective Vehicle Accident Attorney
Nowadays, many cars are equipped with several safety features to prevent severe injuries in head-on collisions. For example, vehicles now have double the number of airbags than they did five years ago. Everybody has a reasonable expectation that their car would protect them from any severe collisions. However, sometimes cars could cause accidents. Defects in vehicles also cause head-on collisions. For example, a defective brake that fails to work could cause a driver to collide head-on with another oncoming vehicle. In circumstances like these, the injured driver may have a claim against the car manufacturer for the defective products. This type of legal claim is referred to as a product liability claim. A product liability claim allows the injured party to seek compensation from the car manufacturer and the car retailer for any defects such as design defects, warranty defects, and manufacturing defects. To determine if the accident was caused by defective vehicle parts, contact our top-rated personal injury attorneys today. Our experienced car accident attorneys have strong relationships with top accident investigators to determine the cause of the accident.
What are the types of damages I can receive in a head-on accident lawsuit?
There are two types of damages you could receive from a head-on collision clean. These damages are:
Economic damages: this refers to damages that can be specified and calculated, such as medical bills, lost wages, future lost employment, property damage, vehicle repairs.
Non-economic damages: this refers to the emotional trauma associated with a head-on collision, such as pain and suffering, disability, and loss of enjoyment of life.
What will our personal injury car accident attorneys do?
Our car accident attorneys have decades of experience negotiating with insurance companies. We will deal with all communications associated with insurance companies and adjusters.
Our accident attorneys will calculate the amount of damages you could potentially recover from the lawsuit.
Our car accident attorneys will file all the necessary legal paperwork and navigate through the legal process for you to make sure that your claims are represented.
Our accident attorneys will collect as much evidence as possible to determine the liability of the at-fault party.
What should I do after a head-on collision?
Head-on collisions can result in very severe injuries. After being involved in such an accident, many drivers may appear to be in shock, and may not feel any pain. Regardless of what you may be feeling, we strongly advise that you seek a medical assessment to determine any potential injuries that were caused by the head-on collision. Seeking proper medical care will provide you with the documents necessary to file a lawsuit and seek compensation.
Make sure that you collect all your medical records and invoices, along with following any doctor's orders. Failure to do so may result in an unsuccessful lawsuit against the defendant.
Schedule a Consultation with Our Attorneys at Megeredchian Law
Head-on collisions can be caused in several different ways. Our accident attorneys have handled all types of car accident claims, and have collected a total of around three hundred million dollars for our clients.  Call us today for a free no risk consultation to determine how you could receive compensation for your injuries.
Head-on collision injuries could result in grief and suffering. While you focus on healing from your injuries, we will focus on recovering maximum compensation in your favor.
Our attorneys work on a contingency basis, which means that you do not have to pay for our attorneys upfront until we win a settlement or judgment in your favor.