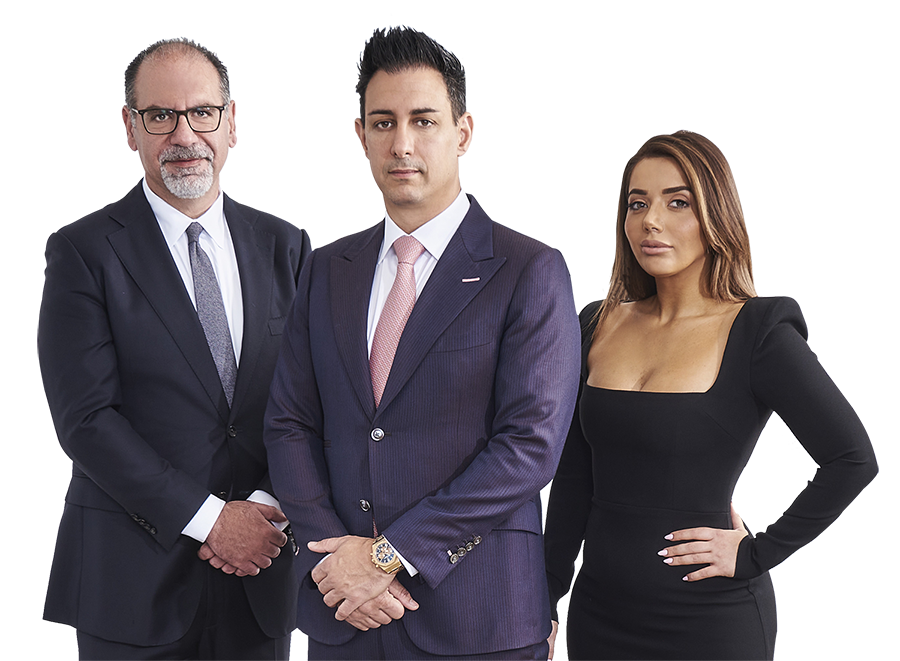 Fresno Car Accident Attorney
Fresno Car Accident Attorney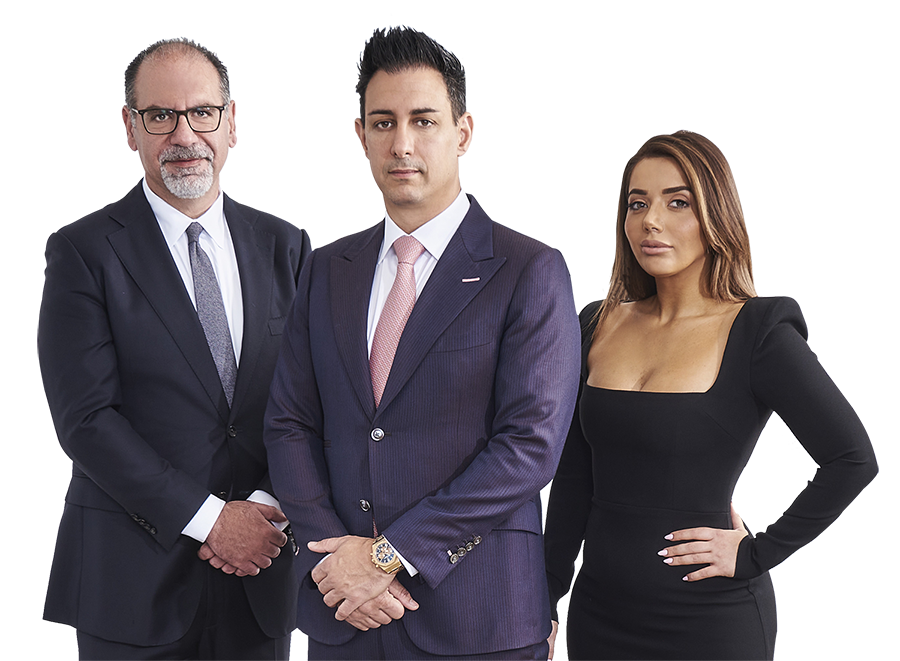 Fresno Car Accident Attorney
Car accidents are all too common today. Knowing what you need to do next can be challenging if you are in a car accident, especially if the crash is not your fault. The lasting impact a car accident can have on your life can be difficult to handle too. Recovering from injuries takes time and money. Let the Fresno Car Accident Attorneys at Megeredchian Law help you get more of both. 
We answer this question a lot on whether or not you need a car accident lawyer in Fresno. The short answer is yes. You need to consult with an attorney. After an accident, all you want is for your life to return to normal. The insurance company will offer you some money, and it might seem like it is enough to cover all medical bills. However, before you sign anything though, speak with a Fresno Car Accident Attorneys.
Your health and well-being are not the top priority, so insurance companies will put you at risk. The reason is that insurance companies will always try to pay as little as possible. The damages from your injuries go far beyond what medical bills display. This includes requiring additional medical treatments in a few years to find out that you cannot enjoy your hobbies. Since the insurance company knows this, they take advantage of the opportunity to pressure you into signing a quick settlement. Their goal is to pocket the profits.
Our Car Accident Attorneys ensure that the insurance company pays out as little as possible. If the responsible driver causes your injuries, they have to compensate you.
Common Types of Car Accidents
Our team has years' worth of experience and is familiar with the ins and outs of every type of accident scenario. No two accidents are the same. Fresno Car Accident Attorneys work diligently to uncover every detail to get you the maximum amount of compensation. 
Common types of car accidents involve:
Truck accidents- some of the most deadly crashes involve tractor-trailers, 18 wheelers, vans, or other commercial vehicles. Hiring a car accident attorney is even more vital because trucking companies "lawyer up," quickly dispatching teams of corporate lawyers to act as their defense.

Passengers- those who suffer injuries, most of the time, do not want to file a legal claim. They are under the impression that they would be using a friend or loved one as the other driver. In reality, though, you are using the insurance company. It isn't fair that you shoulder the burden of expenses on your own.

Multi-vehicle crashes-collisions can happen in a variety of ways. Scenarios include head-on collisions, lane crossovers, rear-end accidents, sideswipes, rollovers, and T-bone accidents, to name a few. That is why consulting with Fresno car accident attorneys is your best option. 

Distracted driving- anyone who drives under the influence of alcohol or drugs or is guilty of texting and driving can cause accidents that result in severe and sometimes permanent injuries. Eating in the car, putting on makeup, and messing around with the radio also fall under the distracted driving category. 

Dangerous roads-poorly designed roads and intersections and unsafe construction zones are common causes of accidents. It may seem insignificant even with water pooling on roadways, but the results can cause hydroplaning crashes or unexpected ice patches that cause skidding in freezing temperatures.
Other types of accidents- Fresno Car Accident Attorneys ensure you receive the compensation you deserve. We strive to help victims of work-related injuries too. This includes driving on the job.
Injuries Caused By Car Accidents
Car accident lawyers know that at first, you may not realize the full extent of your injuries immediately following an accident. It is your attorney's job to determine any future medical care expenses you will need and incur, respectively. They can, therefore, base the costs on the amount of compensation you should receive. Adequate compensation for medical bills, lost wages, pain, and suffering is necessary to help victims on the road to recovery. The injuries that occur from car accidents include:
Traumatic brain injuries (TBI)

Back, neck, and spinal cord injuries

Shoulder injuries

Knee injuries

Paralysis

Wrongful death
The seriousness of head injuries ranges from concussions to comas. Head injuries also go by traumatic brain injuries and rank among the most common and severe injuries one can suffer in a car accident. There are also long-lasting physical and cognitive issues that victims and their families deal with for years.
Whiplash affects the back and neck but is not always immediately apparent after severe car accidents. There aren't many more frightening injuries than a spinal cord injury, leading to partial or total paralysis.
Injuries almost always require surgery and long-term physical therapy. Like the back, neck, and spinal cord injuries, these injuries are not always apparent. Hence, they lead to some pretty expensive medical bills.
Knee injuries have the potential to affect your entire life. You may have to use crutches, a cane, a walker, or a wheelchair to move around. Injuries to the body's lower extremities, like ankles, also put you at risk for arthritis in the future. 
Finally, in the unfortunate event, you experience the wrongful death of a loved one, no amount of money will ever make up for the loss. However, our job is to ensure you get the fair compensation and future stability your family deserves. Wrongful death cases are complex and require the expertise of Fresno Car Accident Attorneys. We know the laws and work to make everything right for you.
Regarding other injuries from a car accident, you can be dealing with broken bones or fractures or more severe issues like burns, amputations, or eye injuries.
Steps To Take After A Car Accident
The National Highway Traffic Safety Administration reports that more than 6 million car accidents happen in the US every year. Whether it is a minor fender bender or a severe collision, you are likely to be too upset to think straight. For that reason, you need to make sure you know ahead of time what to do after the accident to make the claims process smooth. 
The first step you want to take is to determine whether or not anyone is hurt. Under no circumstances should you leave the scene of an accident, even if minor. Safety is the number one priority; everything else can wait. Ensure that all parties are okay and, if not, get the proper medical assistance.
Next, get yourself and your vehicle out of danger. If you suffer from minor to no injuries, carefully drive your car to the side of the road. You want to prevent impeding traffic. If possible, keep your hazard lights on and set up flares or reflective triangles to alert other drivers. If the accident is more severe or someone is hurt, leave the vehicles. 
Contact the police to report the accident. Request a copy of the report from the law enforcement officer. When the police arrive, take note of the officer's name, badge number, and contact information. If the police do not show up, you can still request a copy of the report from the law enforcement officer. Sometimes insurance adjusters handling your claim can also get a copy of the information.
Begin collecting necessary information. You can use your cell phone camera to take pictures of documents or use the standard method of paper and pen. Note the names, addresses, phone numbers, and driver's license numbers of everyone you interact with from the accident. 
Continue to gather all vehicle information like year, make, model, color, and license plate numbers. The insurance policy number is crucial too. That way, you protect yourself if the other person doesn't report the accident. Consult with any witnesses because sometimes they are willing to provide you with contact information and details of the casualties from their perspective.
Document the scene by recording as much detail as possible about the accident. Utilize your phone's camera, video, and voice memos. Inspect the impact on the car and if it is easier to take a photo of the entire vehicle or close up shots.
Stay proactive and take care of yourself by seeing a doctor. If necessary, call a tow truck. Once you finish with that, contact your insurance company.
Compensation For Car Accident Injuries
Your rightful compensation includes economic damages and noneconomic damages. Under the financial aspect, this involves compensation for lost wages, medical expenses, and car repairs. There is no limit on the amount. Noneconomic damages are compensation for your pain and suffering. Loss of companionship, care, love assistance, instruction, protection, or advice equates to noneconomic damages. 
Contact A Car Accident Attorney Today
Get your free consultation with a Car Accident Attorneys if you or a loved one suffers from injuries. You can trust that our attorneys are highly skilled and ready to assist you. You can call us anytime and rely on us for elite representation. Fresno Car Accident Attorneys take great pride in their success rate. Client testimonials support this notion and our lawyer's commitment to answer the phones 24/7. Call the office of Megeredchian Law at (888) 243-2050, or complete our contact form to schedule a consultation.