Can I Ride My Bike in Los Angeles?
Bicycles, especially electric bicycles, are becoming very popular. The annual number of electric bicycles sold in the United States will soon pass 1 million sales. Bicycle sales surged during the covid-19 pandemic as many decided to take up a new hobby, or try to find other alternative ways of getting to work or school. However, with the rapid increase in the number of bicycles on the streets, the number of bicycle accidents also increased. Bicycle accidents can cause very severe injuries such as spinal cord injuries and back injuries. If not treated properly, they could result in permanent injuries that will affect the cyclist forever.
Practicing bicycle safety laws is very important, especially in the city of Los Angeles, California. There are several different types of vehicles on the road, from trucks to electric scooters. All drivers must be aware of their designated roads and safety measures they must adhere to. The increase in the number of bicycle accidents has become a serious issue and several California lawmakers are trying to address it. Several experts have estimated that the surge in electric bicycle sales will not be slowing down anytime soon. The number of bicycle sales more than doubled in the last two years.
If you or a loved one has been injured in a bicycle accident, there may be several ways you could receive compensation from the negligent party. Whether it is a vehicle collision, truck collision, or a pedestrian collision, you will be able to hold the negligent party liable for your injuries suffered. Usually, bicyclists involved in a collision with another party are thrown off their bicycle. When this occurs, they could sustain very severe injuries to their head or back. These injuries may need thousands of dollars in medical bills, as the bicyclist takes time off work. There could be thousands of dollars of compensation that the bicyclist will need to recover from the at fault party. That is where our attorneys at Megeredchian Law come in to make sure that you receive the proper legal care. Our attorneys are available 24/7 and offer free consultations to discuss your case. Call us today.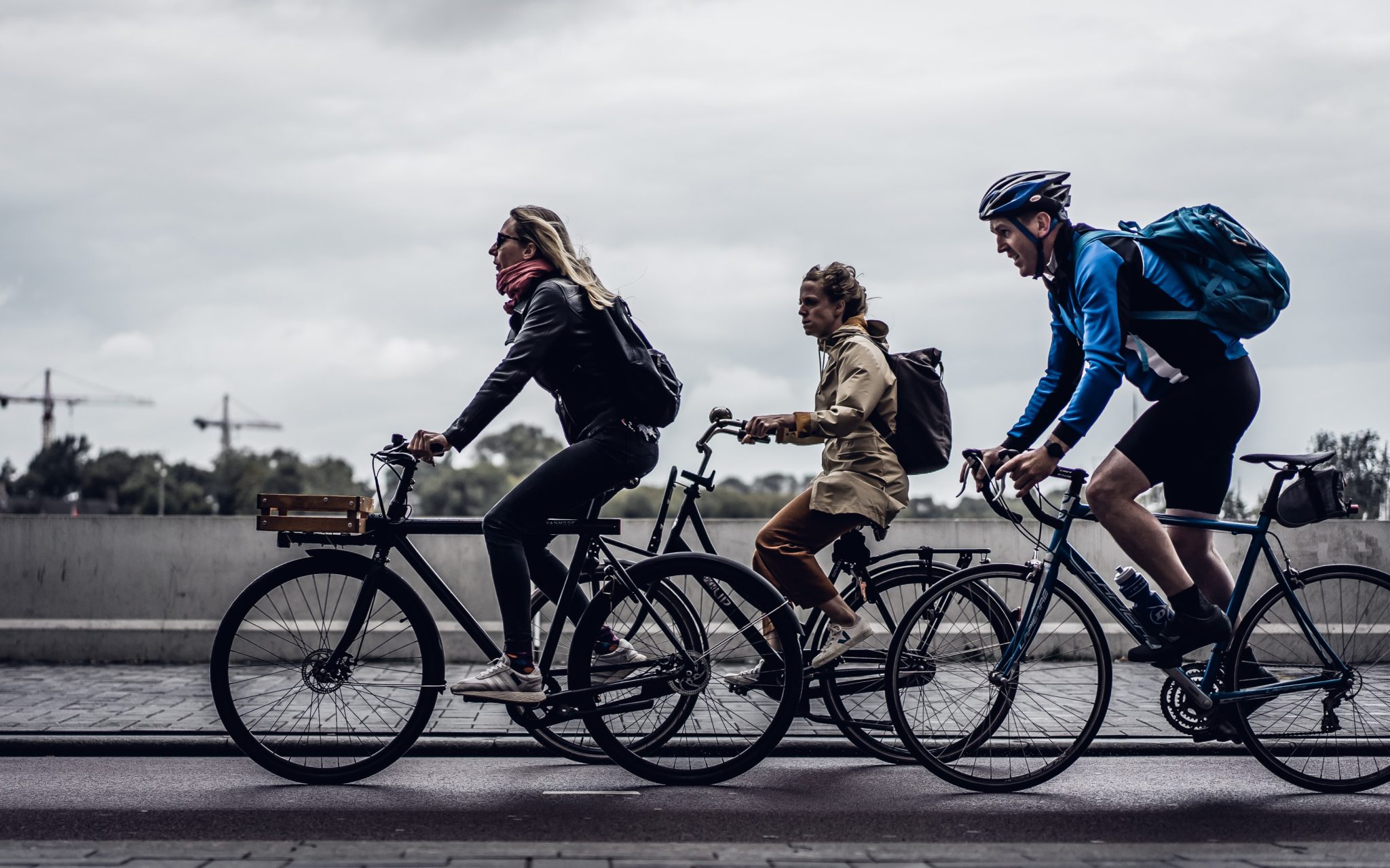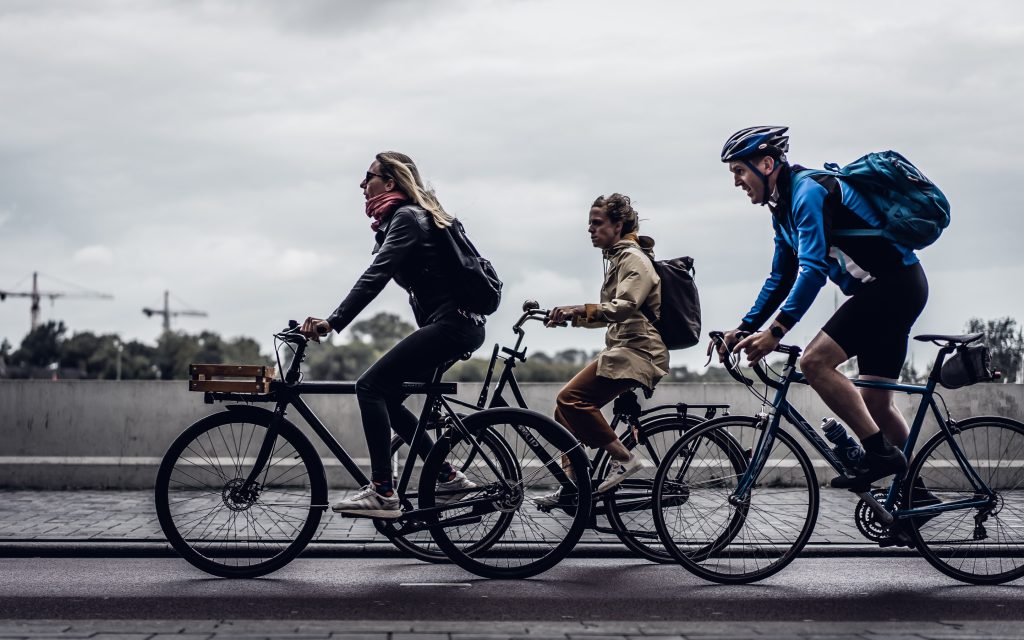 Is it legal to ride bicycles on sidewalks in Los Angeles?
In the city of Los Angeles, it is considered legal to ride your bicycle on the sidewalks. There is no specific rule where Los Angeles County spells out that riding on sidewalks is legal, but the city usually maintains a neutral stance. It is not considered illegal, so many bicyclists assume that it is legal. However, there are other laws in place in Los Angeles County that specify what cyclists can and cannot do.
Several Los Angeles news articles address the lack of infrastructure in the city, and the bicycle roads that lead to nowhere. Many people in the city say that it is very difficult for them to ride their bicycle downtown, near beaches, etc. Bicycle Magazine considered Los Angeles the worst bicycle city in America. With confusing roads, along with the lack of lanes and signage, this could pose a very dangerous situation for bicyclists. Bicyclists do not seem to be the priority of several lawmakers in Los Angeles. Many city officials have also agreed that there is still room for improvement in terms of having a bicycle friendly city.
 Los Angeles Municipal Code section 56.15 (1): No person shall ride, operate or use a bicycle, unicycle, skateboard, cart, wagon, wheelchair, roller skates, or any other device moved exclusively by human power, on the sidewalk, bikeway, or boardwalk in a willful or wanton disregard for the safety of persons or property.
 This law may be a bit vague and may need some clarification. This means that bicyclists may use sidewalks, but must do so with caution and by adhering to several safety measures. Each city has a different law describing where bicycles can or cannot go. For more information on your specific city in Los Angeles County, contact our bicycle accident attorneys today. 32 cities in Los Angeles County have completely outlawed bicycle riding on sidewalks.
California Vehicle Code Section 21206: Local governments can decide their local sidewalk bicycle laws.
This law provides local cities complete discretion to decide and regulate the number of bicycles on their streets and sidewalks. They will be able to govern their streets as they see fit.
Many bicyclists are oftentimes confused in Los Angeles County when deciding whether they would like to drive on the roads with other vehicles, or on sidewalks where there are pedestrians or shopping carts. If not driven properly, bicycle accidents can cause very fatalities. Other than pedestrians and vehicles in the road, bicyclists must also be on the lookout for damaged roads. For example, a pothole in the road can cause a bicycle to fly into the street and oncoming vehicles.
What type of compensation could I recover for my bicycle accident lawsuit?
Despite the fact that several people still take necessary safety steps, accidents are still bound to happen. If you were injured, and have sustained damages as a result of another party, you have the right to seek compensation from them. Examples of compensation you could recover include:
Economic damages: this refers to the calculated damages such as medical bills, lost wages, and future lost wages.
Non-economic damages: this refers to damages that take into account emotional trauma, such as pain and suffering, anxiety, depression.
Our bicycle accident attorneys advise that while riding your bicycle, you make sure to look around for any signs that designate a specific bike lane. If there is a bike lane, a bicyclist will most likely have to be on it rather than on the sidewalk or on the road with other vehicles. A bike lane is usually made known to other bicyclists through a white sign with a bicycle icon on top. This is usually seen on the right-hand side of roads next to the sidewalk.
 It may be a bit complicated given that several different cities have different laws allowing bicycles on sidewalks. Some cities completely ban bicycles on sidewalks, whereas others are neutral about it. For more information on what your specific city advocates for, contact our experienced bicycle attorneys today. Our attorneys will take a look at a variety of evidence, such as bicycle and vehicle laws if an accident were to occur. These types of laws will help us determine who the liable party may be, and how much you could receive in compensation. If you are liable for your own injuries, you may be able to only receive a portion of compensation. California follows a pure comparative fault law, which means that you may receive a portion of your compensation, deducted by your liability.
We have a very experienced and aggressive bicycle accident attorney team that will hold responsible parties accountable for their actions. We want to make sure that our clients receive top rated legal care, and are available for our clients. We are very compassionate, and understand how difficult it may be to go through injuries after a bicycle accident. Contact us today to schedule a no-risk consultation to review your accident claim. Our experienced team is ready for you.