Car Accident With A Rental Car
Many people rent vehicles to get around Los Angeles when visiting the city for the first time. However, many inexperienced drivers may not exactly know how to maneuver around Los Angeles, which could cause a car accident with a rental car.
Car accidents on their own could be very stressful to deal with, it could be even more stressful when a rental vehicle is involved. Several questions may be running through your mind after a car accident with a rental vehicle, such as who will pay for the rental car's property damage? Will the driver of the vehicle or the rental company reimburse me for my expenses?
Below are the two different scenarios that apply whether you were a driver who was driving a rental car at the time of the accident, or if you were a driver who was involved with another vehicle that was a rental car.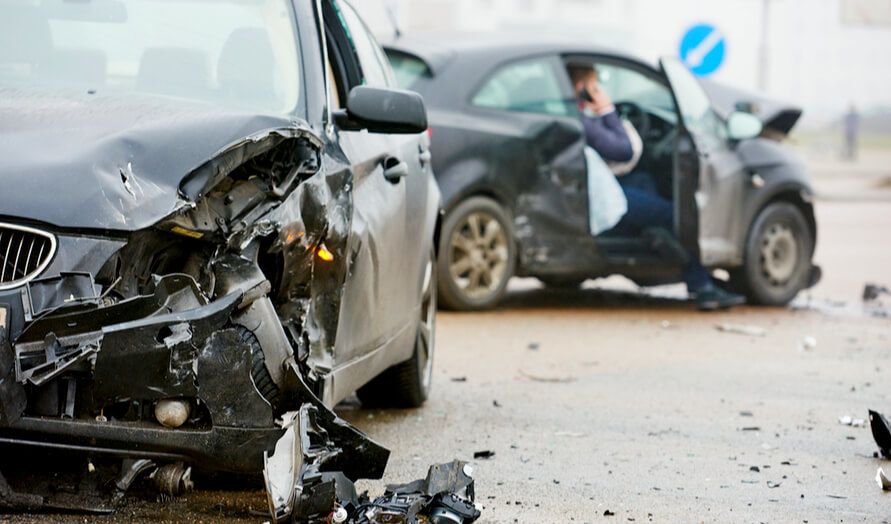 What should I do if I was involved in an accident with a rental car?
The steps to take after an accident are similar to the steps you would take if you were involved with an accident with a vehicle that was not a rental.


Make sure that all the drivers and passengers of vehicles are okay and not severely injured. If anyone is severely injured, make sure you call 911.


If the vehicles are in the way of other oncoming cars, make sure that you move the vehicles out of the way if possible. But there has been extensive property damage, and the cars are severely damaged, it is important that all the people move to the side of the road.


Exchange information with other drivers and parties involved. If there were any eye witnesses to this scene, make sure you get their information. The critical information you may need from other parties include:

Full name
Home address
Phone number
Insurance company card information
Driver's license information



Call the police. Usually, the Los Angeles Police Department takes a couple minutes to arrive at the scene. When they do arrive, they will draft what is known as a car accident report. A car accident report discusses what they see, and the conversation had with different parties involved. The car accident report will usually be available a couple of weeks after the accident. For more information on obtaining your car accident report, contact our attorneys today.
What if I was the driver of the rental car?
If you are the driver of the rental car, and you were responsible for causing the accident,  take a look at the terms of your rental agreement. For example, some rental companies offer their customers the option to choose collision damage. Collision damage is a type of coverage that applies when you were involved in a car accident. However, collision damage only involves property damage, such as vehicle damage. Collision damage will not include medical bills. This means that the person that was injured in the accident could file a claim against you or your personal insurance company.
If you were not responsible for causing the accident, then you most likely will have to work with the rental car as they file a claim with their own insurance company. The rental company will likely investigate the accident to determine liability.
Do rental vehicles have insurance coverage?
In California, all vehicles must have car insurance. This means that rental vehicles must be insured by the rental company.
Do I have personal car insurance?
If you are driving a rental vehicle at the time of the accident, then you may still be covered under your own personal car insurance. Personal car insurance has coverage that allows for rental cars. This means that if you are involved in an accident that was not your fault, but you are in a rental vehicle, then your own personal car insurance coverage may step in to reimburse you for any losses.
Does your credit card offer rental insurance?
Some credit cards offer car rental coverage. The only requirement is that you use your credit card at the time of booking.
What if I crashed my rental car?
If you were responsible for the accident, and you were driving the rental car at the time of the accident, there are a variety of fees and expenses that you may have to pay. These expenses include:
Administrative fees: administrative fees should be paid to the rental company when they are processing your accident claim and paperwork.
Loss in value: the car's depreciation from the accident will have to be calculated, and the rental company may charge you fees for the devaluation of the vehicle.
Loss-of-use: since the rental vehicle is rented on a daily basis, the rental company may also collect loss-of-use from you for each day the car was being repaired rather than put to use for the company.
What if I get a speeding ticket in a rental car?
If you got a ticket while driving a rental vehicle, it will be under your name. This means that the rental company may not necessarily receive information about your speeding ticket since it is specifically under your name and driver's license. If you receive a ticket through a laser radar or through a street light camera, then the ticket will most likely be sent to the owner of the vehicle, which is the rental car company. The rental car company will then determine you were driving at the time of the accident and refer the ticket to you.
This is the exact opposite of parking tickets, which may be issued and mailed to the rental car company address. Parking tickets are tied to the car itself rather than to the driver.
Does a rental car company have a driver record check?
Rental car companies have an overall "do not rent list" that includes a list of renters who have been involved in accidents or have negligently driven the vehicle or caused substantial property damage. A rental company has the right to run a driver record check prior to renting out their vehicle to the customer. It is a requirement that customers show their valid driver's license at the time of renting the vehicle.
If a driver has several points on his driving record, this may be a valid reason as to why the rental company needs to decline renting out the vehicle to the customer.
Have you been involved in an accident with a rental car? Contact our experience and top-rated car accident attorneys today for more information. It could be tricky when determining liability and the damages you owe if a rental car was involved in your accident. Having attorneys that have represented similar accidents in the past is critical. Our attorneys have been representing victims who have been involved in rental car accidents for decades. We know exactly how to maneuver through the courts, and insurance companies when filing claims for property damage and bodily injury.
Give our car accident attorneys a call today for more information on the next best steps to take when filing such a claim.