Car Accidents Caused By Animals
If you are involved in an accident that was caused by an animal, contact our car accident attorneys today to see how you can get compensated for your injuries.
There is a very high chance of an animal walking or running across the road in the state of California. Whether you are located in Northern California where there are thousands of acres of grazing lands, along with horses, cows, and sheep, or in Southern California where almost everyone owns a dog, there's the possibility of an animal running across the road. When this happens, many may ask who exactly should be held responsible? and how could you recover compensation from an accident caused by an animal?
We have been assisting car accident victims for decades, and have heard just about everything involved with causing car accidents. Usually, car accidents are caused by drunk driving, texting while driving, or eating while driving. However there is still the possibility of wildlife causing car accidents. Examples of the most common animals that are involved in car accidents in California are:
Bears
Coyotes
Skunks
Dogs
Squirrels
Horses
Horses
Cows
Peacocks
Cats
Rabbits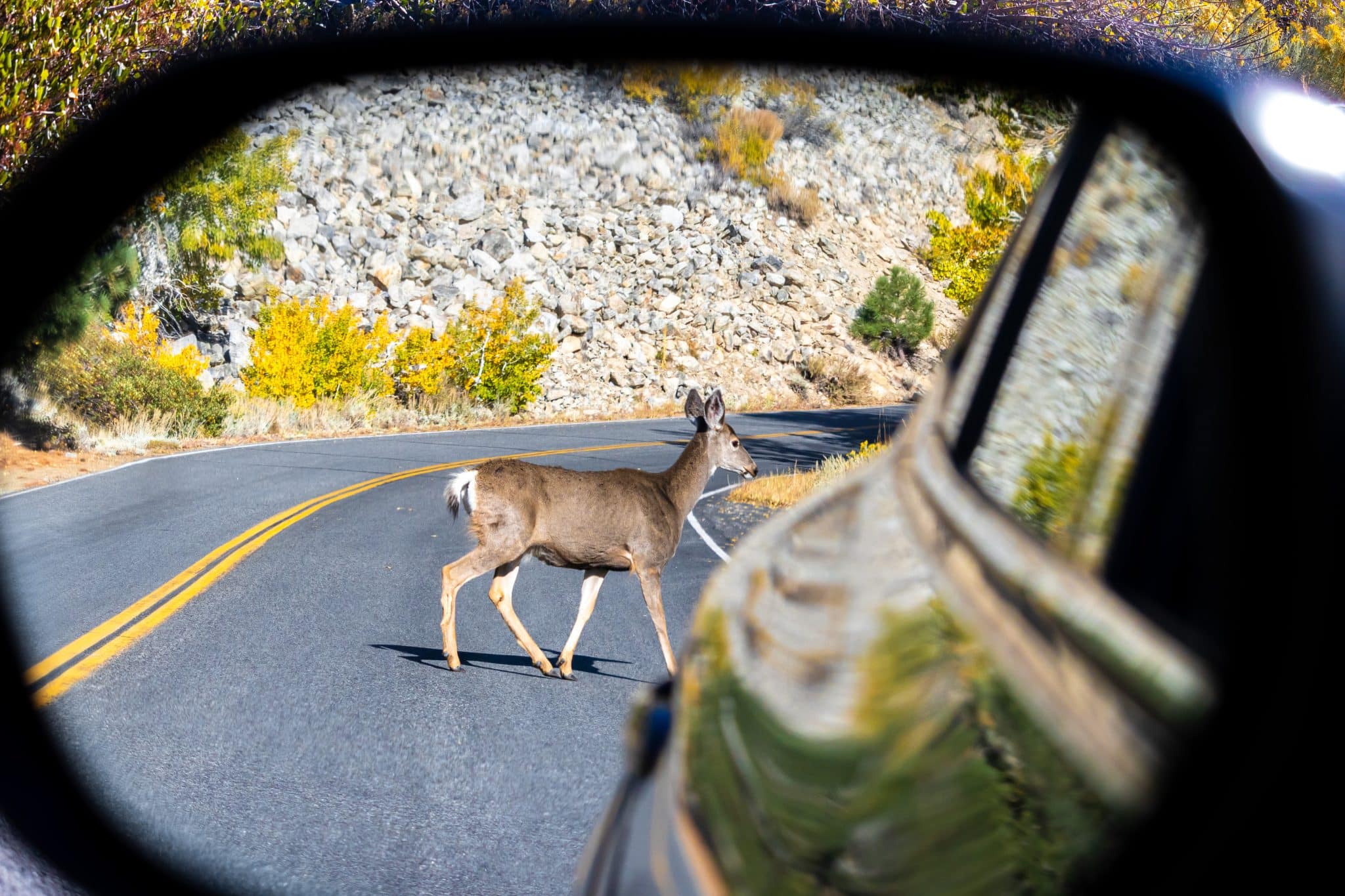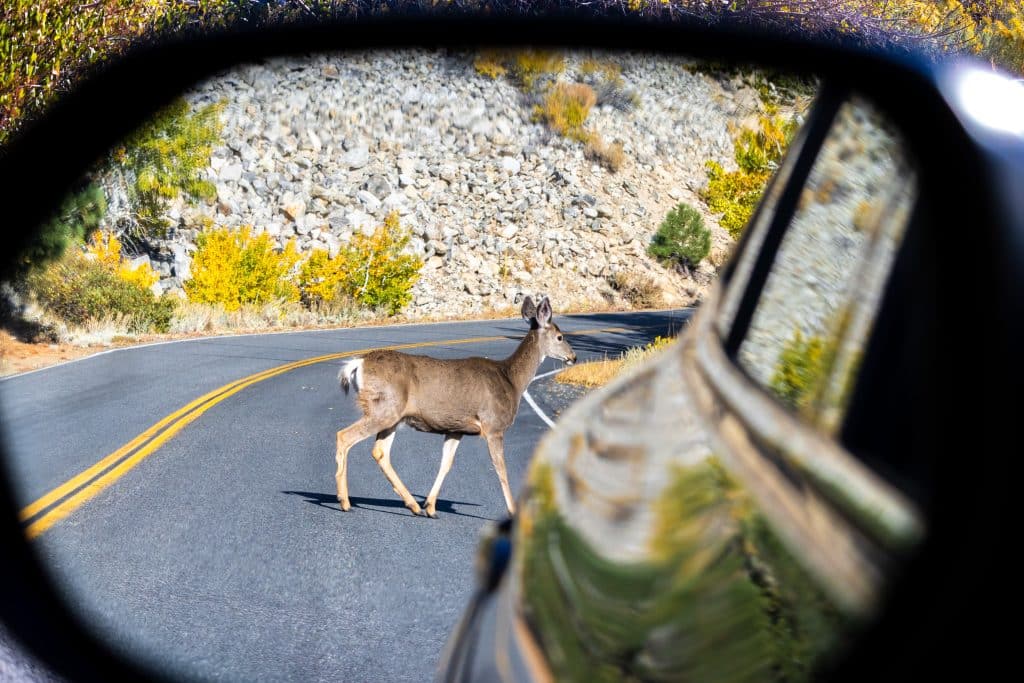 How are accidents caused by animals?
Usually, there are only two ways that animals can cause car accidents. Examples are:
When a driver fails to see the animal in the road, and hits the animal. When this happens, the driver may start to steer left or right, and collide with another vehicle or drive off the road.
When a driver spots the animal in the road, and tries to swerve around the animal, but fails to notice other oncoming vehicles.
Who is responsible for damages that are caused by animal accidents?
If the animal has an owner, then the owner will be responsible for the accident that was caused. For example, if a dog caused an accident  when he escaped from his owner's leash, then the owner might be held liable under a negligence theory. You would have to assert that the owner had a responsibility to act in a reasonably safe manner and make sure the dog was leashed, yet failed to when he allowed the dog to run away.
If the animal does not have an owner, and it is considered to be wildlife, then you must file a claim with your insurance company. Your insurance company has coverage that will allow you to collect damages and compensation.
How do you file an Insurance claim?
In order to file a claim with your insurance, you must do it via phone, by filling out a form online, or by filling out physical forms and mailing it to their main claims office. The claim form will ask a bunch of different questions, including how the accident occurred, the information of the parties involved, and any police reports or medical bills. We recommend that you hire an insurance attorney as soon as possible after the accident. You could hire a car accident attorney immediately after the accident and prior to filling out the claims form, or after sitting out the claims form and before speaking to the insurance adjuster.
What happens when you file an insurance claim?
After you file a claim with your insurance explaining the situation the accident was caused by an animal, the insurance will then assign an adjuster to your case. The adjuster will look into all the circumstances involved in the accident, and determine who the liable parties are. 
Your damages caused by the animal will fall under collision coverage. Collision coverage is a type of insurance benefit that will pay if you were ever involved in an accident involving wildlife, whether it is plants or animals.
Why should you hire our car accident attorneys?
Our car accident attorneys have extensive experience making sure that all our clients get the assistance they deserve.
 
We have decades of experience representing victims of car accidents to make sure that victims get the monetary assistance they need.


We work on a contingency fee agreement and do not collect any compensation upfront until the settlement or a judgment is won.


We work aggressively and communicate with insurance companies and adjusters so you can get the help you deserve.


We are always reliable, and available 24/7 to answer any questions or concerns you may have.


We offer free no risk consultations, to best help you decide what  steps you should take for your case.
The steps to take after an accident are very crucial, and that is why having a trusted Los Angeles car accident lawyer on your side will help ease the process, especially if an animal was involved in the accident. This is a very complex case that needs the assistance of an attorney. This type of situation involves dealing with insurance companies. It is important that you have legal representation prior to speaking with anybody from the insurance company.
How to avoid car accidents that involve animals?
Make sure that you constantly have your eyes on the road at all times. Also make sure that you look out towards the edge of the road and scan the trees and grass for any animals that might be approaching.


Always make sure that you have adequate space between the vehicle in front of you. In the case that something unexpected happens, you will have enough space to slow down and brake.


Do not abruptly brake, especially if there are other vehicles behind you. If you could simply avoid a rear end collision by slowing down then braking rather than abruptly braking, our attorneys recommend that you take the most safe measure. 
What to do after an accident involving an animal?
If you are ever involved in an accident caused by an animal, we recommend that you take these below steps.
Seek medical care immediately. Usually after an accident, many parties may need to be looked at by a medical provider immediately. Symptoms that indicate immediate medical attention are bleeding, bruising, and serious pain.


Contact the police department. When the police arrive at the scene, they will generate a police report. Make sure that the police report goes into specifics as to how the animal was on the road. This will come in handy when filing a claim with the insurance company.


Make sure that your vehicle is off the road, to prevent any other accidents.


Gather evidence about the accident scene. Take pictures of the accident scene, and take any witness information down.
Have you been involved in an accident caused by an animal?
Call us today to see what the best option may be to get the recovery you deserve.
Not every accident involves two vehicles, it may also involve animals, pedestrians, or even bicyclists. It is important to know what exactly you have to do for each type of accident. 
Each circumstance is different, therefore our car accident attorneys recommend that you speak to our experienced car accident lawyers one-on-one for a more specific answer as to what your next steps should be. Each person's accident is different, and may involve different parties. Based on that, there are different alternatives as to what you should do next. To know exactly what you should do, contact our top rated attorneys for a free consultation.