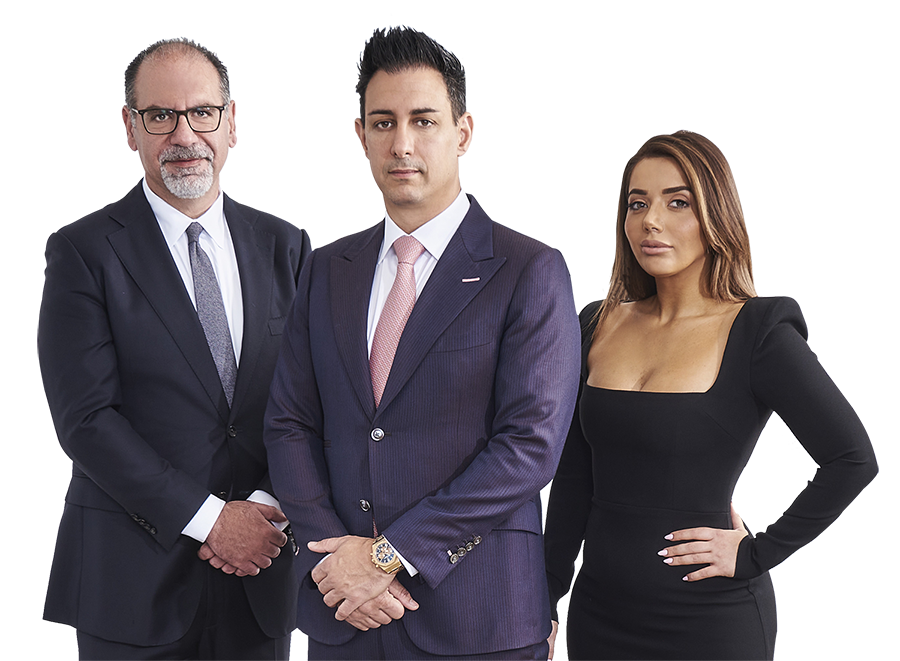 Disfigurement and Scarring Attorney
Disfigurement and Scarring Attorney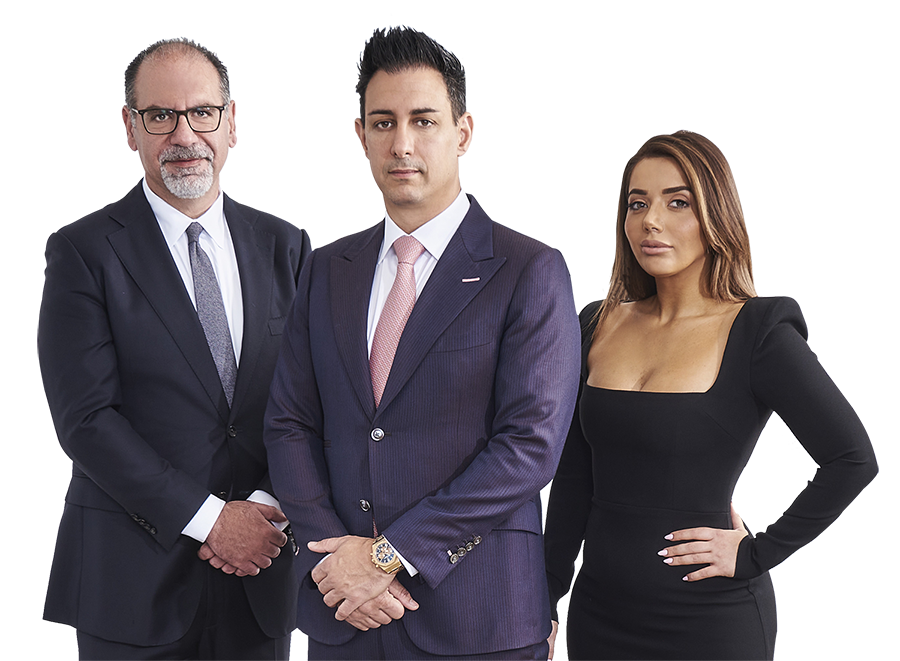 Disfigurement and Scarring Attorney
If you have suffered scarring from an accident, it is important that your rights are represented. Contact our accident attorneys today.
Disfigurement can oftentimes lead to permanent scarring. Not only will this have physical effects, but it could also have psychological effects that could affect the victim for several years after an accident. For example, the victim may become self-conscious, and develop PTSD, anxiety, and depression. If you or a loved one have suffered any type of disfigurement injuries in an accident, contact our top-rated accident attorneys today to see how you can recover compensation for the injuries to your face or limbs.
If you are a victim of a scarring accident, you have the right to pursue compensation against the negligent party responsible for the accident. Our top-rated accident attorneys are available to make sure you get the compensation you deserve. Contact our accident attorneys today for a free no risk consultation.
Can you sue someone for giving you a scar?
Those who have suffered any type of physical injury, whether it is a minor or a major scar, have the ability to seek compensation from the at fault party. For more information on your specific case, contact our scarring and disfigurement accident attorneys today. Scars are a medical term used to refer to the skin after it has undergone traumatic wounds. The skin grows over the wounds, but may not grow completely smooth. Usually, scars may fade over time. However, if the accident was severe, it may lead to permanent disfigurement.
What does "disfigurement" mean?
"Disfigurement" in the medical field is a term used to refer to a type of scarring, a detached body limb, or different skin texture. As victims become more and more self-conscious about their missing body limb, they can develop very serious emotional and physical problems. Several plastic and reconstructive surgeries may be needed to minimize the look of the disfigured body part. That is why it is important to hire an experienced top rated accident attorney to make sure that you get the compensation you deserve. Disfigurement usually has lasting health complications, and victims must be compensated for their injuries. Hiring an attorney can make or break your entire case. Representing yourself could potentially cause you to miss out on several thousands of dollars of compensation.
What causes scarring and disfigurement?
Car accidents
Motorcycle accidents 
Bus accidents 
Pedestrian accidents 
Bicycle accidents
Electric scooter accidents
Uber accidents 
Defective products
Dog bites
Animal bites
Slip and fall accidents
Construction accidents
Chemical burns
What are the different types of scarring?
"Scarring" and "disfigurement" are very broad terms used to describe a variety of different injuries. If you have suffered any of the injuries mentioned below, contact our attorneys today to see how we can hold the at fault party liable. All of the below injuries can be compensated.
Loss of teeth
Amputation
Spinal cord injury
Burn scars
Limping
Paralysis
Upper body disfigurement
Blindness
Jaw bone fracture
What types of compensation could I recover for my scarring and disfigurement case?
Below are the different examples of compensation we can recover for our clients:
Economic damages: economic damages are monetary damages that can be easily proven by looking at medical records or receipts. Examples of economic damages include:
Medical bills: scarring injuries almost always require plastic surgery or reconstructive surgery. This could be very costly, and victims could be able to recover thousands of dollars in medical bills.
Past lost wages
Future lost wages
Cost of 24/7 home care
Loss of business opportunities
Noneconomic damages: these are damages that are not easily proven. These damages focus more on the emotional trauma that the victim suffered from their scarring and disfigurement. Usually, scarring can have a very dramatic psychological effect to the victim, and includes:
Pain and suffering
Emotional trauma
Mental suffering
Punitive damages: these types of damages are made to make an example out of the defendant, and they're only awarded when the defendant exerts some type of malicious behavior.
Suffered scarring and disfigurement from an accident.
We provide individualized attention to each one of our clients' cases, and make sure that our clients' questions and concerns are constantly answered.
We fight aggressively to recover compensation for our clients, because we understand how difficult it could be to live with scarring and disfigurement.
We have a successful track record, and have recovered around 300 hundred million dollars for our clients.
We negotiate with insurance adjusters and other third-parties while you focus on healing from your scarring injuries.
Our accident attorneys work on a contingency fee basis, and do not collect any fees unless we win a settlement or judgment in your favor. We are not paid unless you are paid.
We have offices located in every major city in California, including Glendale, Burbank, Fresno, Stockton, Anaheim, Riverside, San Bernardino, San Diego, Sacramento, San Francisco, etc.
How much is my disfigurement claim worth?
In order to determine the worth of your scarring and disfigurement claim, there are several factors that our attorneys take into account. Our attorneys will not be able to give you a straightforward answer as to how much your claim is worth unless we hear all the details of your claim, along with determining who the liable parties are. The different factors we take into consideration include:
The severity of the injury: injuries that are obvious and scars that can be seen and not covered by clothing are most likely to be awarded a larger amount of damages.
Your age: the younger you are, the more you will be able to recover in compensation.
Emotional suffering: disfigurement can cause very severe psychological effects. For example, the victim can suffer low self-esteem Issues.
Your occupation: if your occupation is very reliant on your physical appearance, you may recover more in compensation.
The liability: if you are partially liable for your accident, you still could recover damages for your Injury. Your compensation will be reduced based on your liability.
Where the scarring occurs: if the scarring happens at major joints, it may be difficult to move your limbs, and you may recover more in compensation.
Medical bills: the more reconstructive surgeries and plastic surgeries you need, the more you may be able to recover from the at fault party.
There are several other factors our attorneys consider when determining the worth of your case. We have strong relationships with a variety of different medical experts that will assist us in determining the worth of your disfigurement case. For more information, contact our top-rated accident attorneys today.
What should I do after suffering scarring or disfigurement?
If you have suffered any type of scarring or disfigurement after an accident, you must seek the assistance of a medical care provider. It is very important that all your recovery is noted on medical records. Failure to see constant medical care could be used against you, and insurance companies could use this to downplay their liability and the severity of your injuries. Our medical experts will also be able to determine the amount your case is worth by looking at your medical records that outline your procedures.
 We recommend all our clients keep a detailed journal and document everyday what their injuries are, along with what difficulties they are experiencing in their day-to-day life. This will help us assess the future medical care needed.
Get In Touch with Megeredchian Law Today
After suffering scarring and disfigurement injuries, many are left asking what steps they must have to take to hold the at fault party liable. Our accident attorneys will constantly make sure that your legal concerns and questions are answered, and we represent you with the highest care possible. Contact our top-rated legal team today to see how you can get the legal help you deserve.