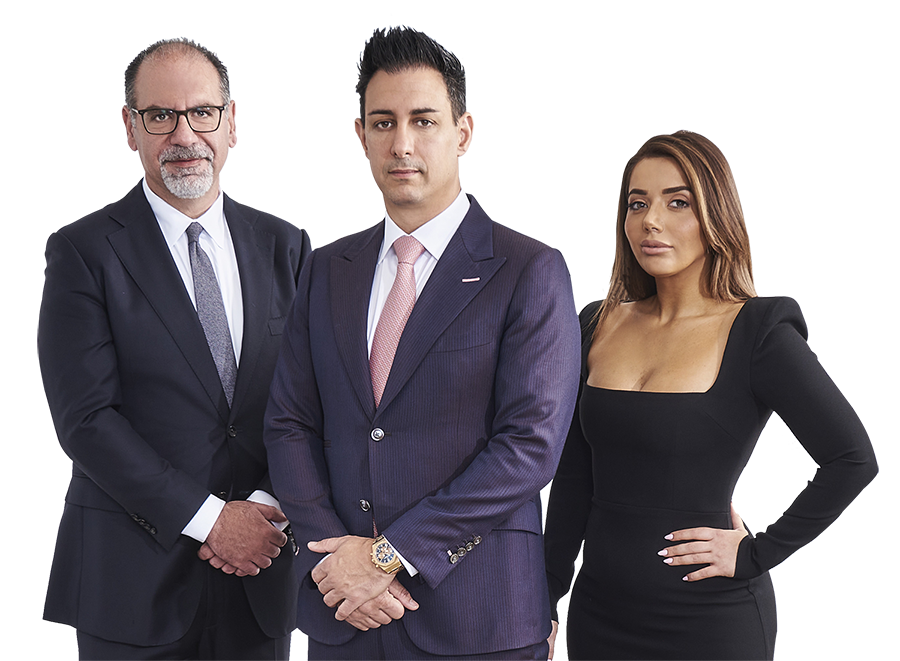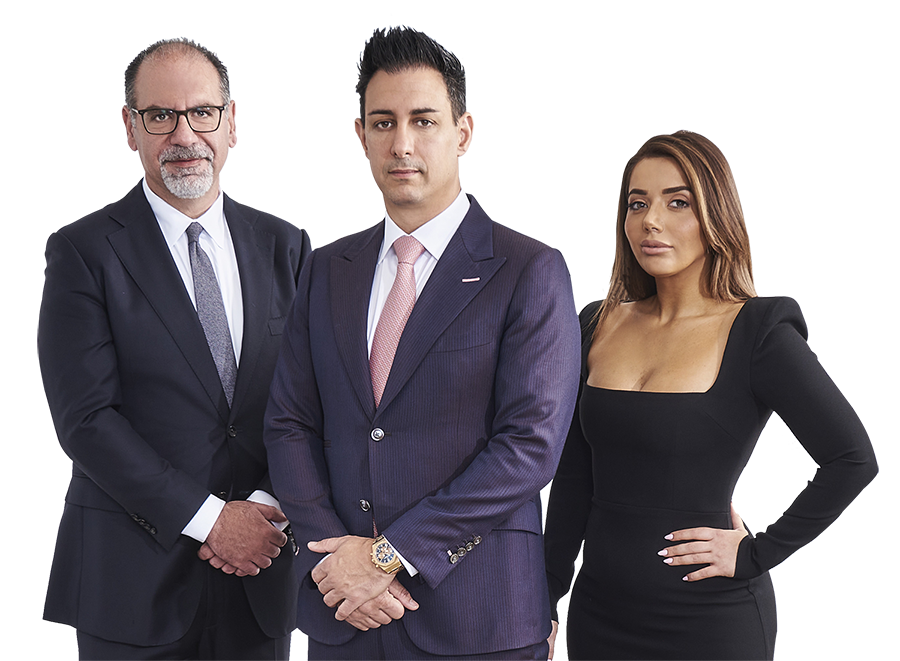 If you have suffered dismemberment injuries caused by another party, contact our experienced accident attorneys today.
Dismemberment accidents are very severe and can cause lifelong effects. If you have suffered any type of dismemberment injuries, it is important that you have a top-rated accident attorney on your side to make sure that your rights are well-represented. Our top-rated attorneys have decades of experience making sure that our clients get the compensation they deserve.
We hold the responsible parties liable for their injuries caused, and make sure that our clients get the assistance they deserve. While our clients focus on healing and coping with their dismemberment injuries, our attorneys will focus on litigating their claims and making sure that they get the justice they deserve.
Our accident attorneys have recovered around 300 hundred million dollars for our clients. We understand how difficult it may be to suffer such a traumatic experience, and we take off the legal pressures from your shoulders as much as possible. We have decades of experience fighting for our clients who have had their loved ones experience dismemberment and / or death. We have offices located all throughout California, and serve clients all throughout the state of California.
What qualifies for dismemberment?
In the medical field, dismemberment is a term used to refer to loss of body parts and their functions. You do not necessarily need to lose a limb, the loss of a function of a body part still qualifies as a dismemberment.
According to the Centers for Disease Control and Prevention:
There were 24 million Physician office visits for unintentional injuries within one year
There were 200,000 injuries deaths within one year
A large portion of these deaths were caused by unintentional falls, car accidents, and unintentional poisoning. 
What is accidental death and dismemberment insurance?
If your loved one has been dismembered or passed away in a catastrophic accident, you may be able to recover compensation from an accidental death and dismemberment insurance policy. This is a specific type of insurance policy that insurance companies offer. Insurance companies may try to downplay their liability, and may initially deny your claim. Even if the insurance company has denied your claim, you may still be able to recover compensation from the insurance company under a bad faith insurance claim.
We understand the importance of the insurance proceeds and needing to pay funeral expenses, since the loss of a loved one leads to a reduction in household income. While you focus on grieving, we will focus on making sure you get the compensation you deserve. It is important to note that accidental death and dismemberment insurance does not cover natural causes. This is different from a life insurance policy, and accidental death and dismemberment only applies when the loved one has been involved in an accident. Examples of the different types of accidents include:
Car accidents
Truck accidents
Bus accidents
Metro accidents
Electric scooter accidents 
Sports accidents
Construction accidents
Pedestrian accidents 
Dismemberment claims and lawsuits could get very complex and tricky. Almost always insurance companies will deny their liability. Many do not even know that they may have a claim for their dismemberment and death policy, and must notify the insurance company about the accident. Our experienced accident attorneys will take care of your claims for you, and make sure that the policy does not lapse.
What is the difference between accidental death and dismemberment insurance and life insurance?
An accidental death and dismemberment insurance policy only pays for death or dismemberment that is caused by an accident. A life insurance policy pays out regardless of whatever the cause was for the death. This means that if you have lost your loved one in an accident, you will recover from a death and dismemberment insurance policy and a life insurance policy. If your loved one has passed away due to natural causes, you will only be able to recover from the life insurance policy.
Why should I hire an experienced attorney?
Not having an attorney will make you vulnerable to the insurance company and adjuster. Insurance companies and adjusters will offer a low settlement offer, and try to use your statements against you. Contact our California dismemberment attorneys today to get the compensation you deserve.
What will happen with my dismemberment lawsuit?
Usually, personal injury cases will end up settling rather than going to trial. When settlement negotiations are not agreed on, the parties then will prepare for trial. But, preparing for trial could be very costly, and could be a gamble when trying to figure out whether or not you will win the judgment. Usually, insurance policies will cover:
Injury to the body part
Paralysis
The change in living circumstances
It could be very challenging dealing with insurance companies. Our attorneys are on your side every step of the way.
What are examples of insurance bad faith tactics?
Insurance companies will engage in a variety of tactics to downplay their settlement offer as much as possible. Examples include:
Alleging that the policyholder filled out the application incorrectly
Alleging that the policyholder lied on their application
Alleging that the policyholder is not eligible
Alleging that the policy has lapsed
Alleging that the death was not caused by a natural cause, rather than an accident
 Our top rated accident attorneys have decades of experience dealing with insurance companies and their tactics. If you have dealt with bad faith tactics by the insurance company, you may be able to recover the accidental death and dismemberment insurance proceeds, along with insurance bad faith damages. Insurance bad faith damages include a variety of damages such as the emotional distress, and punitive damages associated with your claim.
Emotional distress refers to the pain and suffering damages, such as the anxiety and PTSD associated with dealing with the insurance company's bad faith policies.
Punitive damages refer to the malicious behavior the insurance company exercised.
What are the costs associated with dismemberment injuries?
Dismemberment could have lifelong physical effects. Dismemberment may also require lifelong medical treatment. Examples of Medical Treatments include:
Physical Therapy
Surgery
Prescription medication
Prosthetic limbs
At home care
Modified cars
Modified phones
Modified computers
What type of compensation should I receive for my dismemberment accident?
The different types of compensation you can recover from a dismemberment injury include:
Physical therapy
Past medical bills
Future medical bills
Past lost wages
Future lost wages
Emotional distress
How much do our dismemberment attorneys cost?
Our dismemberment attorneys work on a contingency basis, which means that we do not collect any compensation from our clients unless we win a settlement or judgment in their favor. We do not get paid unless our clients get paid. We take on all the bills associated with litigating your claim, and you do not have to pay us anything if we do not win any compensation in your favor.
Contact Megeredchian Law Today
Contact our accident attorneys today for a free no risk consultation. During this no obligation case evaluation, we will review your case and determine who the liable parties may be, the compensation you could receive, and the amount you could potentially receive.
We understand that dismemberment injuries could also take a toll on your family members. We are on your side every step of the way, and we'll make sure that all of your questions and concerns are completely answered.
We understand what a traumatic experience it could be to lose your loved one, especially to navigate through the legal process and make sure that you received the compensation you deserve. We will navigate through the legal process and make sure that justice is served, while you focus on grieving. Dealing with insurance companies could be very challenging, especially if they try to downplay their payout as much as possible. Our accident attorneys have a successful track record challenging insurance companies and making sure that our clients are constantly cared for.