Drinking And Driving Statistics in California
The number of drunk driving accidents are at an all-time high as several restaurants and bars start to open up after being closed for several months during the covid-19 pandemic.  Everyone is aware about the dangers and risks associated with getting behind the wheel while drunk. Despite this fact, several people still choose to get behind the wheel and get involved in a car accident almost everyday. Severe injuries could result from drunk driving accidents. If you or a loved one have been involved in a drunk driving accident, you need to contact an experienced drunk driving car accident attorney immediately. Our top-rated legal team is determined in making sure that negligent parties who have caused drunk driving accidents are held liable. You should not have to pay for your medical bills, lost wages, etc, if it was caused by a drunk driver.
Alcohol-impaired driving statistics should not be taken lightly. This should be an eye-opener to everyone to try and take preventative steps to decrease the amount of car accident rates. Almost all drunk driving accidents are preventable, and the idea that a victim has to live with permanent injuries for the rest of their life is devastating.
Not only are DUI accidents dangerous to other vehicles on the road, but they are also dangerous to pedestrians or bicyclists who may be near the road. Being under the influence of drugs or alcohol can substantially impair the driver, and the driver may not be able to make competent decisions behind the wheel.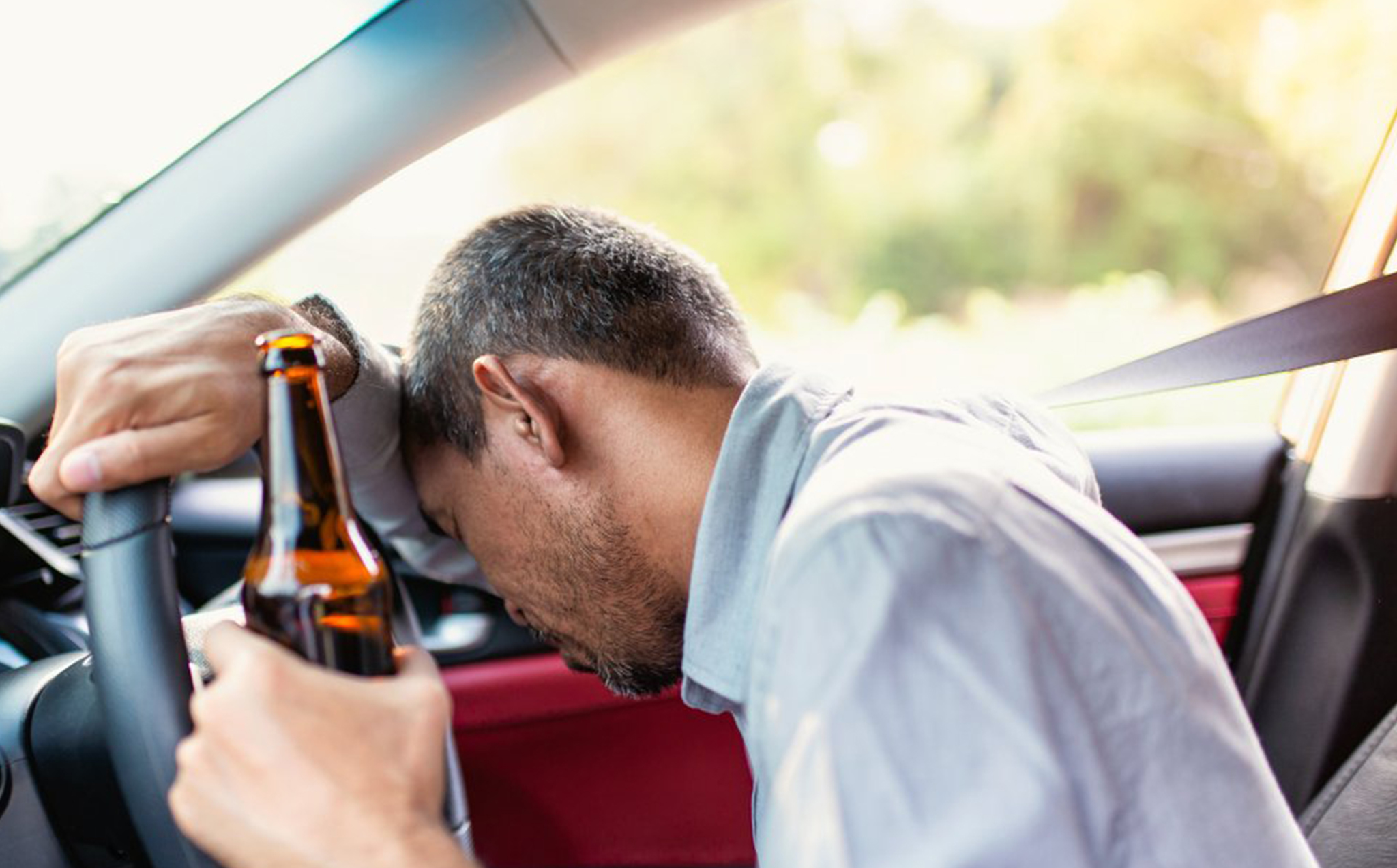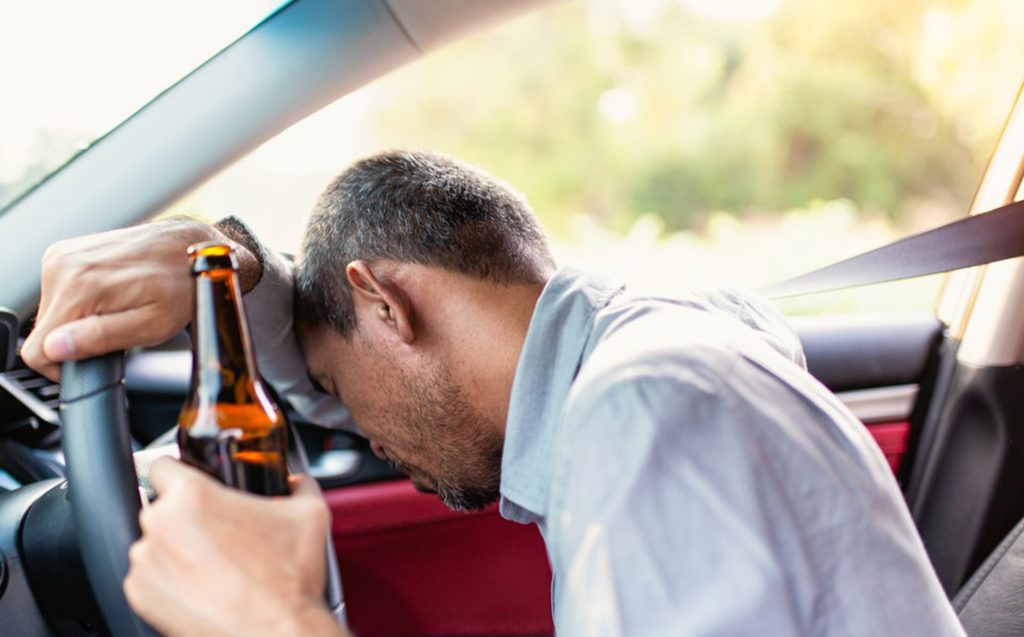 What is considered a DUI?
gal. You could also be arrested for DUI if you were under the influence of prescription or over-the-counter drugs and medication. As long as you are considered "impaired" you will be held responsible for a DUI conviction.
There are two ways you could be convicted for a DUI. These are when:
You are driving with a blood-alcohol concentration of 0.08% or higher. Your blood alcohol concentration is measured through a breath test or through blood. A blood test is considered to be the most accurate.


You were driving while impaired with a substance.
Is a DWI the same as a DUI in California?
A DWI stands for driving while impaired. This generally means the same thing as a DUI.
Who will face a higher sentence amount?
      Those who are under the age of 21
      Those who do not have a driver's license
      Those who have been convicted of a DUI previously
What are the fines for a DUI?
The fines for a DUI first offense include:
Up to $1,000 in monetary fines
Up to six months in jail
Six months of license suspension
A referral to a DUI program by the judge
The California Driving Under the Influence Management System is a study conducted every year. The 2020 report is the most recent report published, and states that in the year 2020:
Alcohol involved crash fatalities have increased at a steady 5% every year.
Out of all car accident fatalities, more than 30% of those are caused by drunk driving accidents.
10% of all car accidents are caused by drunk driving.
DUI arrests increased by 3% since the previous year.
Males made up 77% of all drivers who are arrested for driving under the influence of alcohol and / or drugs.
Although females are a minority compared to males, the number of females who have been arrested for drunk driving is steadily increasing.
More than 70% of DUI arrests resulted in a DUI conviction.
The number of alcohol related fatalities declined, but the number of drug-involved fatalities increased around 100% compared to the year before.
Around 3/4 of those who were arrested for DUI did not have a previous DUI conviction.
The majority of those who were involved in DUI accidents were involved in at least one other previous DUI conviction.
21% of DUI arrests were associated with a car accident.
There has been an increase in California law enforcement officers focusing on drug detection and drug involvement.
26% of drivers under the age of 21 were convicted of driving under the influence.
DMV suspensions of licenses were the lowest compared to other years.
87% of first offenders were mandated to take a DUI program.
The majority of DUI offenders received probation, while a minority of DUI offenders got an ignition interlock.
67% of first DUI offenders were sentenced to jail. 95% of second offense DUI offenders were sentenced to jail.
The number of DUI cases do not seem to impact the number of convictions in the Department of Motor Vehicles' records.
The medium blood alcohol concentration for DUI offenders was 0.16%, which is double the amount that is legal in California.
The majority of DUI convictions were from Los Angeles County, San Diego County, and Orange County. Together these three counties made up around 36% of all DUI arrests.
The majority of counties in California had more DUI arrests compared to the previous year.
The median age of a person arrested for DUI was 31 years old. 72% of DUI arrestees were 40 years old or older.
The number of DUI arrests for those under the age of 18 has steadily declined.
What if I have been injured by a drunk driver?
A drunk driver will be charged criminally by the state. But, if you have been injured from a drunk driver, you will be able to hold them personally responsible under a civil lawsuit. You will be able to file a civil lawsuit even if the drunk driver has criminal charges against them. The criminal charge does not necessarily affect your civil lawsuit.
In California, you have the right to hold the negligent party responsible for your injuries. You will be able to recover a variety of types of damages depending on the injuries that you have suffered.
What type of compensation can I recover from a DUI claim?
The different types of damages you could receive for a DUI accident include:
Medical bills: this considers your hospital bills, prescription medication, doctor's visits, physical therapy, etc.
Past lost wages: this is the amount of income you missed out on while you were in the hospital for your injuries.
Future lost wages: if the injuries you have suffered are permanent disability injuries, you will be able to collect future lost wages because you will not be able to return back to work.
Pain and suffering: if your injuries have caused you substantial emotional distress, you will be able to hold the defendant liable for pain and suffering damages.
Contact Our Car Accident Attorneys Today
Our car accident attorneys have more than 40 years of experience representing accident victims, and understand exactly how to approach each accident claim, whether it is a car accident, pedestrian accident, bicycle accident, train accident, etc. We have recovered around hundreds of millions of dollars for our clients, and will work tirelessly to make sure that you get the compensation and justice you deserve. Schedule your free consultation with our top-rated attorneys today.