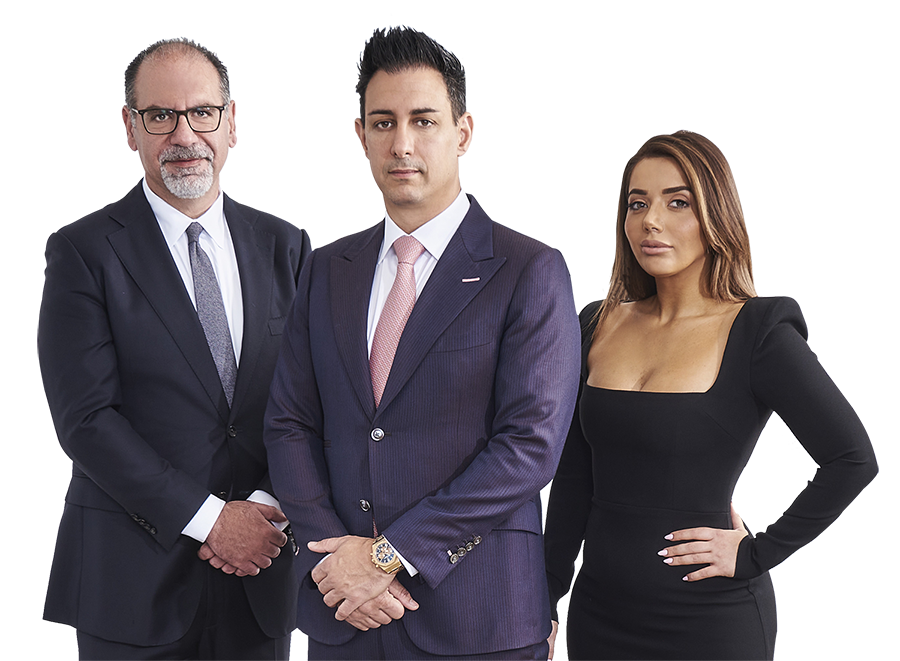 Electrocution Injury Attorneys
Electrocution Injury Attorneys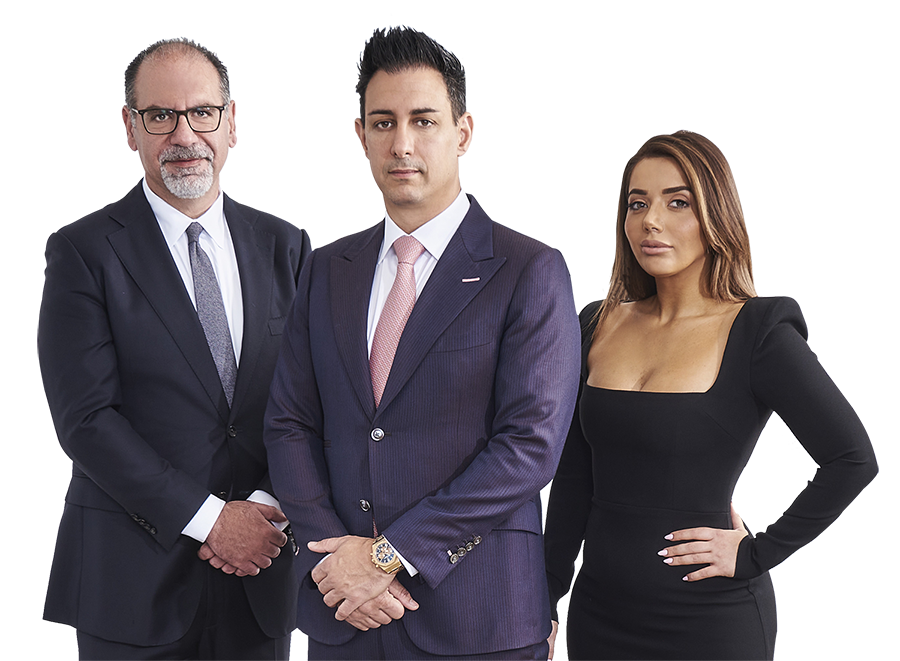 Electrocution Injury Attorneys
If you or a loved one have experienced electrocution from an accident, it is very important that you have a highly qualified attorney on your side to help make sure that you get compensated for the injuries that you have suffered. Our accident attorneys have been representing victims who have been electrocuted through various different types of accidents, such as car accidents, workplace accidents, construction accidents, etc.
Give our attorneys a call today to discuss your specific electrocution lawsuit. it is important to note that having a highly qualified attorney on your side could essentially build a strong case for you.
Electrocution could result in serious injury or death. Electrocution occurs when someone experiences a high-voltage electric shock. The injuries depend on the intensity of the electric current at the time of the electric shock. The electric shock runs through the person's body, and could result in serious injuries.
Electrocution refers to the injury or death that results from being exposed to an electric shock. The severity of electrocution injuries can vary depending on the intensity and duration of the electrical current, as well as the pathway it takes through the body. Some possible injuries that can result from electrocution include:
Burns: Electrocution could cause several different types of burns to the body, which could be internal burns or external burns. Usually, the body experiences external burns that could go deep under the skin. When a burn is deep, it could damage internal organs and tissues.


Damage to the nerves: Electrocution could damage the nerves in the body, which could result in permanent disabilities like paralysis. Some symptoms of neurological damage include seizures.


Heart attacks: High voltage running through the body could result in a shock to the heart, which could lead to a heart attack.


Damage to the muscles: Electrocution can result in permanent muscle damage since high voltage can break down the tissues in the muscle.


Hearing problems: Electrocution could result in temporary or permanent deafness.


Vision problems: Electrocution could result in blurry vision or permanent blindness.


Psychological issues: One that has been electrocuted in the past could face several different psychological problems and trauma such as anxiety and PTSD.
If you have experienced any of the above injuries, give our highly qualified attorneys a call today to discuss how you could get compensated for your injuries that you have suffered from the electrocution. Since several different accidents could cause electrocution, it is important to note that it takes a highly qualified attorney that is experienced in your specific type of case and lawsuit.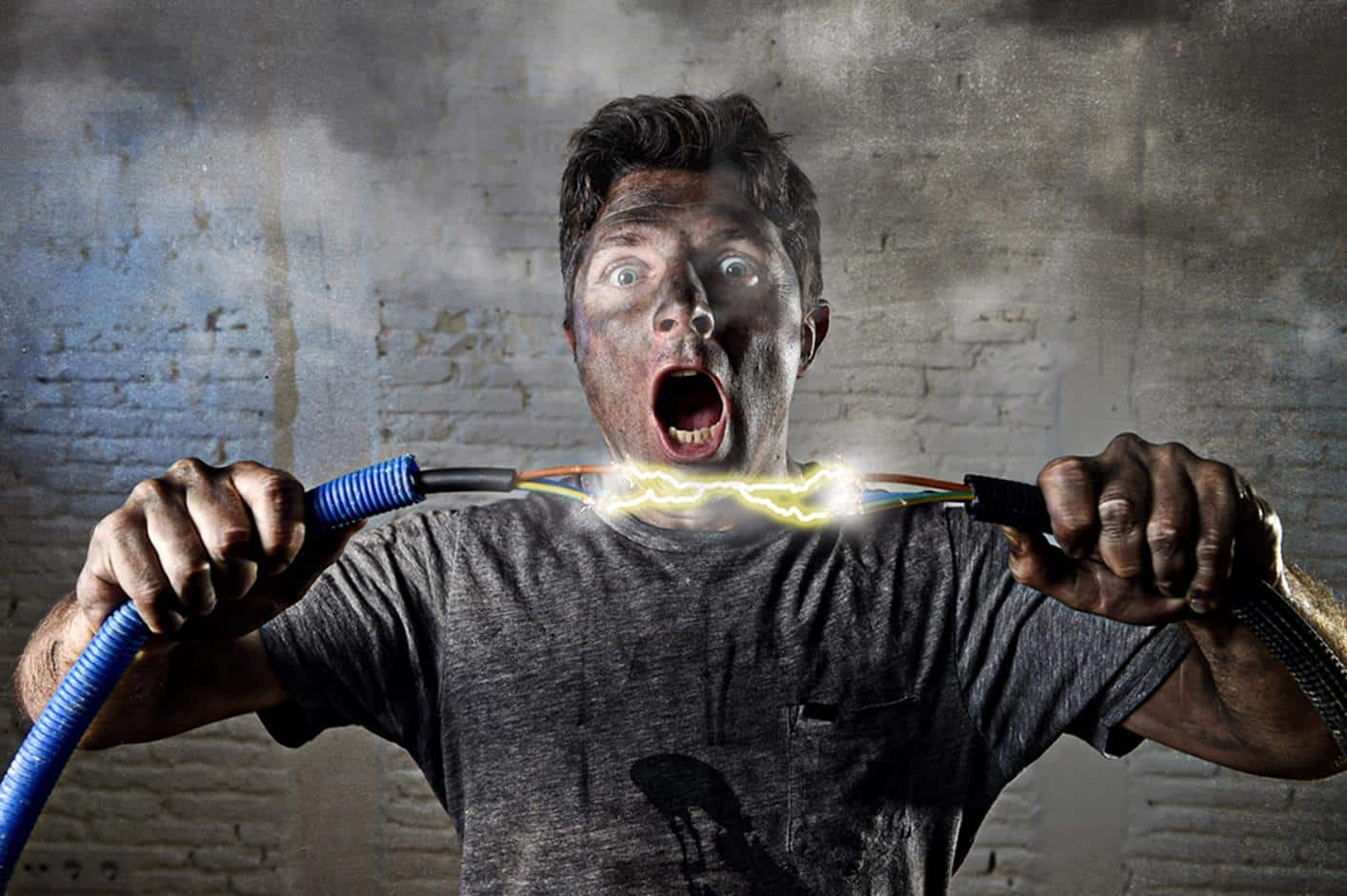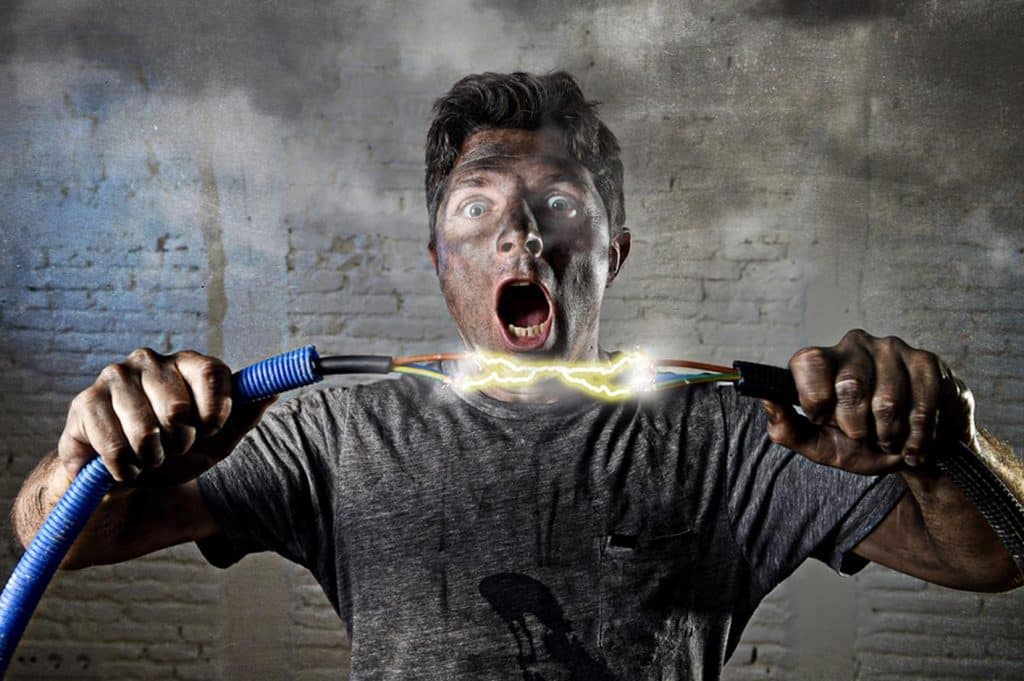 Where Does Electrocution Occur In Los Angeles?
Electrocution can occur almost anywhere in Los Angeles where there is electricity. Electrocution accidents could take place at:
Homes.
Restaurants.
Businesses.
Workplace.
Apartment Complexes.
Mall.
Construction Sites.
What Causes Electrocution?
Electrocution could occur in several different ways, including:
Exposed Wires
Improperly Maintained Wires.
Poor Installation.
Inexperienced Electricians.
How Do You Prevent Electrocution Accidents?
You could take several different precautions to prevent an electrocution accident, including:
Making sure that your technician that installs any wiring at home has the proper license and training. Do your research prior to hiring an electrician.
Do not touch exposed wires. Speak to a highly qualified electrician before getting close to any exposed wires.
If you see exposed wires in public, report them to the proper authorities.
Do not get any electric cords or outlets wet.
Do not touch any electric cords or outlets with wet hands.
Do not get any sharp objects close to electric outlets.
Make sure that all electrical outlets are properly maintained.
Can I File A Lawsuit If I Have Been Electrocuted?

If you have experienced electrocution injuries from the negligence of any other party, you have the right to file a lawsuit against them in California. You have the right to get compensated for any injuries that you have suffered.
What Compensation Could I Receive For My Electrocution Lawsuit?
The different types of compensation you could receive from your electrocution lawsuit could include:
Pain and suffering: this is one of the most important types of compensation, especially because electrocution could lead to emotional trauma.
Lost Wages.
Medical Bills.
Property Damage.
How Do I Prove An Electrocution Accident Lawsuit?
In order to have a successful electrocution accident lawsuit against the negligent party, you're highly qualified attorney must have to show that:
The negligent party had a duty to make sure that the repairs or the location was safe and free from any electrocution.
The party failed to exercise reasonable care, and instead made the electrocution possible.
The responsible party filled to warn of any potential electrocution injuries and hazards.
The victim now suffered because of the responsible party's negligence.
It is important to note that an electrocution lawsuit could be very complex especially because it is difficult to prove that a negligent party's actions cause the electrocution. a highly qualified attorney, such as an attorney from Megeredchian law, must look into the case for you and gather all the necessary evidence to build a strong case in your favor.  If you have been involved in an electrocution accident, contact us immediately.
What Should I Look For When Hiring an Electrocution Accident Attorney in Los Angeles?
There are specific things that you may have to look for when filing a lawsuit for electrocution injuries, this includes:
Doing Your Research: Do your research and look for nearby experienced attorneys. We recommend that you check the State Bar of California website which lists any potential attorneys that may be able to assist you. Several attorneys also have reviews on their websites which will help you determine if they are a right fit for you.
Scheduling a Consultation With an Attorney: Our attorneys offer a free initial consultation to discuss your case and answer any questions you may have.  During this time you will get a better idea as to how our attorneys will handle your case and our experience dealing with those types of cases in the past.
Consider The Attorney's Experience and Record of Success: Look for an attorney who has a proven track record of success in handling electrocution cases.
Discuss Fees and Costs: Make sure you understand the attorney's fee structure and any costs that may be associated with your case. Our attorneys work on a contingency fee basis, which means we only get paid if you receive a settlement or we win your case. Other attorneys may charge a flat fee. You must choose what works well for you.
Trust Your Instincts and Go With Your Gut: Ultimately, you want to choose an attorney whom you feel comfortable working with.
Remember, hiring an accident attorney is a very important decision, so take your time and do your research to find the right attorney for your case.
When Should I File My Electrocution Lawsuit?
Personal Injury Claims: If you are filing a personal injury claim in Los Angeles, you have two years from the date of the injury to file your electrocution lawsuit.
Wrongful Death Claims: If you have lost a loved one through an electrician accident, you could file a lawsuit on your loved one's behalf. It must be filed two years from the date of the death.
Give us a call today to schedule your free initial consultation, and to discuss your case in detail with our highly qualified legal team.