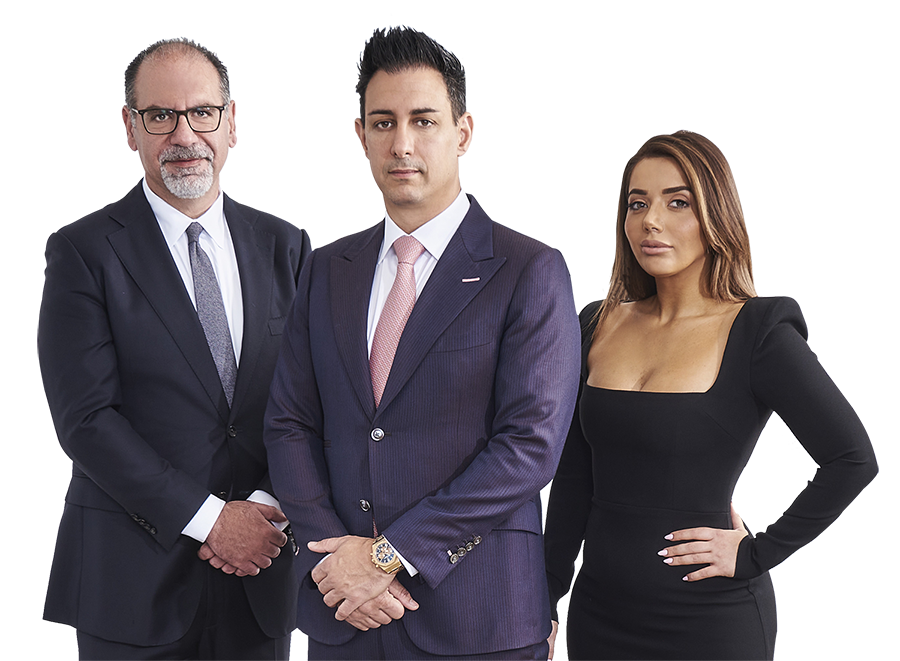 Escalator Accident Attorneys
Escalator
Accident Attorneys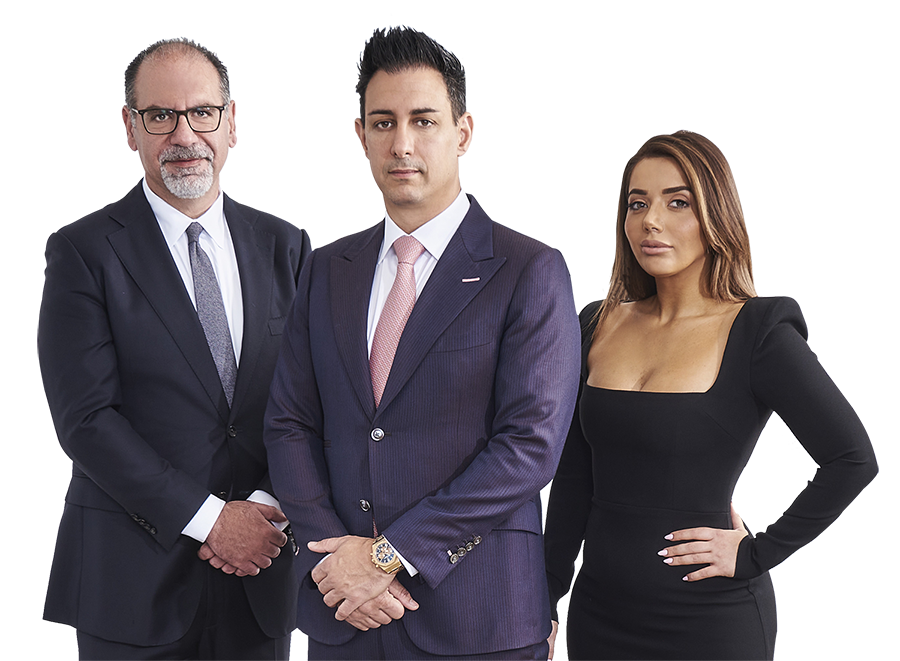 Escalator Accident Attorneys
Our experienced escalator accident attorneys represent those who have been injured in an accident to make sure that they get maximum compensation for their injuries.
Escalator accidents could be very dangerous and cause very severe injuries. There are around 1,000 people who have been injured in an escalator accident each year.  There are several different causes for escalator accidents, that's why it is very important to determine who the potential liable parties may be for your escalator accident. Our accident attorneys offer a free no risk consultation where we will review your escalator accident and determine what types of compensation you could receive. We believe that no one should have to pay out-of-pocket for injuries they have suffered as a result of another party's negligence.
Escalators are especially common in large businesses such as shopping malls, and business offices. Although we take escalators for granted, they have been one of the most advanced inventions in transportation. A skilled and experienced escalator accident attorney is needed to pursue a complex escalator claim. Our top-rated accident attorneys have decades of experience representing victims who have been injured in an escalator accident. We work with our clients one-on-one to make sure that they get legal assistance they need. 
The sudden jolt of an escalator could cause many to lose their balance and fall. Depending on the circumstances of the fall, the party could suffer very severe injuries.
Examples of Escalator Accidents
There are several different types of ways escalator accidents could occur. Examples include:
Falling on the escalator
Getting caught in the escalator
Getting caught on the escalator rail
Falling over the escalator rail
If you have experienced any of these above circumstances while riding an escalator, contact our experienced escalator attorneys today to see how we can help you.
What causes escalator accidents?
Negligent maintenance
Negligent repair
Mechanical problems
Defective parts
Absent railings
Electric failure
Slow deceleration
Fast acceleration
Damaged parts
Incomplete inspections
Recently there has been an increase in escalator fires caused by overheating of the motor. Those involved in the accident could sustain very serious burns.
Children are more prone to suffering severe accidents compared to any other age group. Usually, since children are closer to the floor, their fingers could get caught in the escalator belt. Other objects such as shoelaces or necklaces could also get caught, pulling the child towards the floor.
Who are the defendants in an escalator lawsuit?
Almost every multi-level building in Los Angeles has escalators to assist passengers from getting to multiple different floors. Examples of potential defendants in an escalator lawsuit include:
Hotels
Shopping malls
Offices
Theme parks
Apartment complexes
Airports
Sports stadiums
Other property owners
Escalator product manufacturers
Escalator maintenance or repair companies
Liability in Escalator Accidents
A premises liability legal claim is filed against negligent parties in escalator accidents. In order to prove liability, our personal injury attorneys must be able to show that the defendant was negligent when the accident occurred. In order to prove negligence, there needs to be four different elements met. This includes:
 The defendant, as a landowner, had a duty to act in a reasonably safe manner and make sure the property was safe for any foreseeable visitors.
The defendant failed to follow that duty and breached that duty when they did not act reasonably.
The defendant's breach caused the plaintiff to suffer injuries from the escalator accident.
The plaintiff now suffers actual damages from the accident.
In order to file a lawsuit under premises liability, a top-rated accident attorney is needed to show that the owner was responsible for the escalator, and had complete control of the escalator.
Then, it must also be proven that the escalator owner should have known about the dangerous condition. California laws also mandate that landowners inspect their property and make sure that their escalators are constantly maintained.
Our attorneys at Megeredchian Law have strong relationships with escalator experts, and we'll use these experts when gathering information about your case. Because escalators are very complex, they require the skill of experienced accident investigators.
What are common injuries involved with escalator accidents?
California statute of limitations states that the time limit as to when a big rig accident could be filed is two years from the date of the injury. This means that if a plaintiff were to file a lawsuit after two years, they will lose the right to file a claim. We advise everyone to get in touch with an experienced personal injury attorney immediately after being involved in an accident in order to make sure that your legal rights are protected.
Wrongful Death and Big Rig Accidents
Unfortunately, big rig accidents can cause very severe injuries, oftentimes even death. When this occurs, the decedent's family members are able to bring a wrongful death claim against the at-fault party on behalf of the decedent. In California, there are specific requirements the family member must meet in order to file a wrongful death claim. The different types of compensation a family member could receive in a wrongful death claim include burial expenses and loss of wages.
What type of compensation could I receive for my big rig accident in California?
Traumatic brain injury
Broken bones
Spinal cord injury
Head injury
Back injury
Neck injury
Amputations 
Lacerations
Internal bleeding 
Disfigurement
Amputation
Wrongful death
What should I do after an escalator accident?
After an escalator accident, one of the most important steps anybody can take is seeking medical care. There are several different types of injuries that could stem from escalator accidents that are not readily seen or felt after an accident. For example, an injured victim may not be able to feel the pain of a traumatic brain injury until a couple weeks later. Traumatic brain injury can cause future permanent damage.
Contact the police. The police will be able to draft up a police report specifying the accident.
Gather evidence regarding the accident. Different types of relevant evidence include witness information, location of the accident, and names of the business owner and landowner.
Contact our personal injury attorneys. Our attorneys will further investigate your escalator accident and fight for your rights.
What type of compensation can I receive from my escalator accident?
Pain and suffering: this is one of the most common types of damages. Tripping and falling on an escalator can cause a very severe emotional trauma, especially if the injured party was afraid of getting stuck in small places. For example, the injured party could then suffer from PTSD, anxiety, and depression.
Medical bills: this refers to the cost of treating the injuries, along with any future rehabilitative care needed.
Lost wages: this refers to any past income the injured party missed out on, along with any future income the injured party may not be able to work towards.
California Escalator Laws
It is required that all escalators in California have specific hand rails to help passengers with balance. Failure to have the handrail could make the escalator installer and building owner responsible for any liability.
When should I file my escalator accident claim?
California laws require that plaintiffs file their lawsuit within two years of the escalator accident. Filing the lawsuit after two years could result in the entire case getting dismissed. California statute of limitations laws should always be taken seriously.
Consult Our Top Escalator Accident Attorneys Today
Our top-rated personal injury attorneys are available 24/7 to make sure that your claims are fully represented. Contact us today to discuss the rights that you have, and the different types of compensation you deserve.
Escalators are very complicated machines, and so determining the cause of the accident could be very complex. You need an experienced lawyer on your side. We are always available for our clients, and have the required resources available to pursue legal claims. Our firm has a reputation of having a successful track record with settlements and verdicts.  An experienced attorney can make your entire case.
 We understand that having a loved one who has been injured in an escalator accident is not easy. But we are on your side to make sure that you get the compensation you deserve by holding the negligent parties liable. We will take on the burden of litigating your claim and communicating with third parties to make sure that you receive enough time to heal from your injuries.
How much do our escalator attorneys cost?
Our top-rated California attorneys work on a contingency basis. We do not collect any fees upfront, and we will front all the fees associated with your litigation claims. We only deduct a portion of the compensation we recover in your favor.
We serve clients located in various cities such as Anaheim, Fresno, San Diego, Bakersfield, Riverside, San Bernardino, Stockton, Sacramento, San Francisco, Los Angeles, Glendale, etc