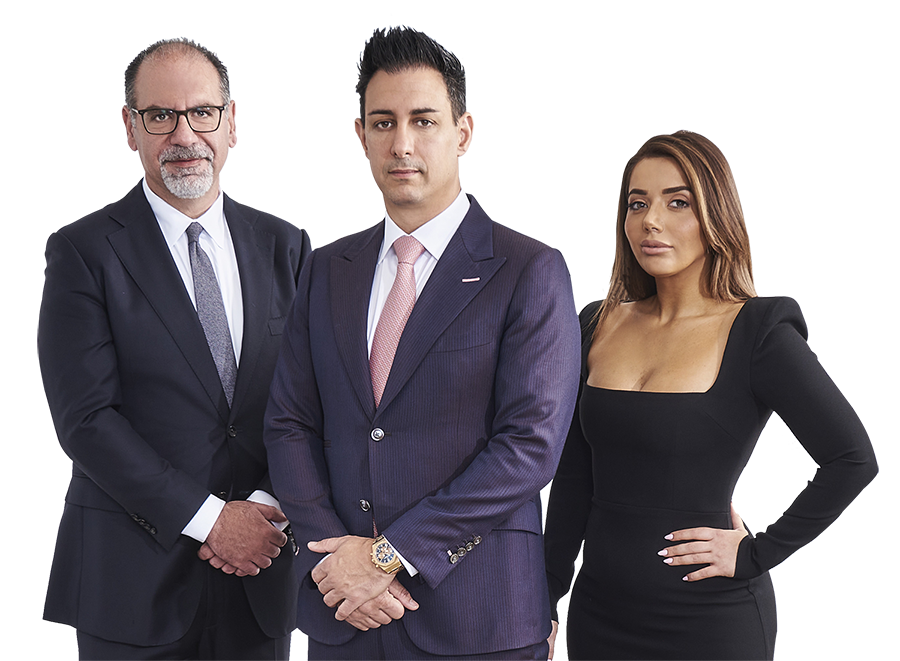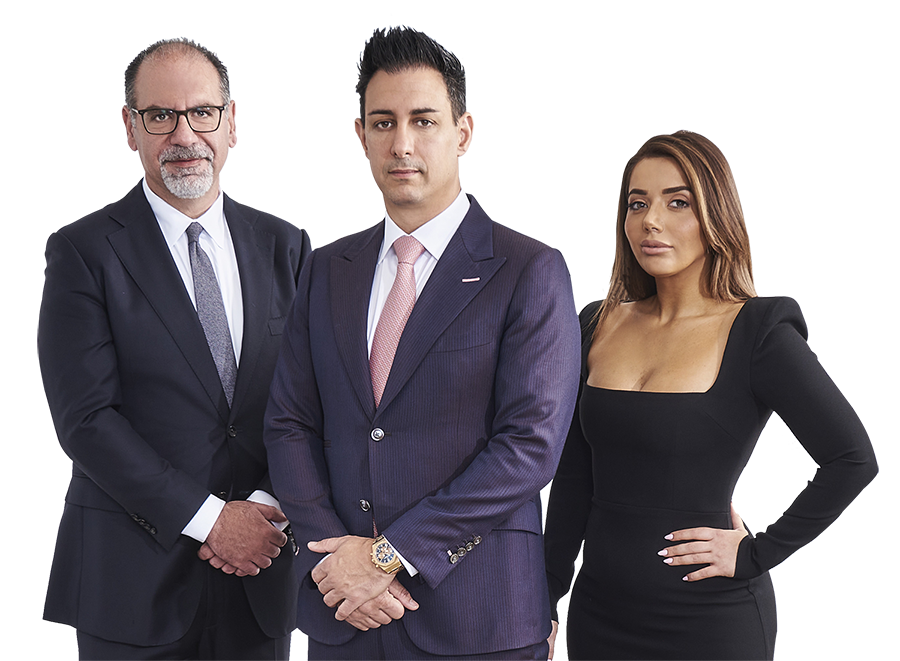 If you or a loved one have suffered an eye injury because of another's negligence, contact our experienced accident attorneys today.
Eyes are one of the most important organs that the human body has. Unfortunately, any accident could end up causing eye injuries. For example, when involved in a car accident, dangerous debris and vehicle parts could fly into your eye, causing extensive damage. If you or a loved one have suffered any type of eye injuries because of another's negligence, you have the right to seek compensation in California. Your compensation can differ depending on your circumstances. For example, you could seek reimbursement for medical bills and lost wages.
Our accident attorneys have decades of experience representing victims who have been involved in many different types of accidents, whether they are bicycle accidents, train accidents, pedestrian accidents, etc. We understand how difficult it may be to go through such a traumatic experience. Our accident attorneys will fight hard and diligently to make sure that you get the compensation you deserve.
Our attorneys at Megeredchian Law offer free no risk consultations, where we will review the merits of your accident claim, and determine the compensation you can receive. Usually, many people do not even realize that they could have a claim against the at fault parties for their injuries suffered. We will make sure that those responsible for your injuries are held liable. Contact us today to see how our attorneys can help you.
What causes eye injuries?
Car accidents
Truck accidents
Motorcycle accidents
Pedestrian accidents
Bicycle accidents
Lyft accidents
Train accident 
Electric bicycle accidents
Construction accidents 
Workplace accidents
Assaults
Battery
Infection
Dog bites
What are examples of eye injuries?
Eye injuries can happen in several different ways. Our attorneys advise that you seek medical treatment immediately after being involved in an accident, since medical care providers will be able to diagnose your injuries, and determine the best course of action. The longer you wait to seek medical treatment, the more aggravated your injuries can get. Oftentimes, defendants may also use it against you if you go to the doctors too late. The different types of eye injuries are:
Penetration: this is one of the most common types of eye injuries, and one of the most serious injuries. This occurs especially at construction sites, where there are several different tools that could penetrate the eye socket. For example, there are several dangerous dust and wood particles that could be in the air and fly into the person's cornea. Other objects, such as chemicals could also fly into the eye, penetrate the eye cornea, and cause permanent blindness.


Scratches: this occurs when the cornea suffers different types of abrasions. Different types of dust, such as dirt and sand could scratch the cornea of the eye. When this occurs, an infection is likely to occur, and can aggravate your injuries if you do not seek immediate medical treatment. Infection could lead to blindness, and antibiotics are needed immediately.


Bleeding: this occurs when the blood vessels in the eye pop. Sometimes, eye bleeding may be virtually harmless, but need medical treatment.


Impact: oftentimes, victims may experience a sudden Impact to the eye. This most likely occurs during car accidents, when a large object from the vehicle is thrown towards someone's eye. Symptoms of impact injury include blurred vision and headaches.


Chemicals: constantly being around chemicals could also cause eye injury, such as burning of the cornea. Examples of chemicals include gasoline and paint thinners.


Sunlight: constant work in the sunlight could lead to blindness.
Blurred vision
Loss of vision
Headaches
Migraines
Nausea
What type of Damages could I receive for my eye injury lawsuit in California?
The different types of damages you can receive depend on the accident. The different types of damages you could potentially receipt for your eye injury may include:
Medical bills: this refers to all the bills associated with treating your eye injury. For example, if you need future medical treatment, this may also be included. Oftentimes, many who have suffered eye injuries will have to go to occupational therapy. Occupational therapy is a type of rehabilitation program where the victim will have to learn how to navigate through their daily life. For example, they will learn how to cook and dress while adapting to their eye injury.


Past lost wages: this refers to the days you were off from work while you were going to doctor's appointments, taking time to heal from a surgery, etc.


Future lost wages: this refers to the number of days you may have to take off from work because of the eye injury.


Pain and suffering: suffering an eye injury is very difficult and could cause very severe emotional trauma. You may be able to recover compensation for emotional distress, such as anxiety, PTSD, and depression.
What type of care is needed for an eye injury?
Guide dogs: if the eye injury is very severe and causes permanent blindness, the victim needs a service dog to help them travel through streets and busy stores. Guide dogs are trained dogs that are meant to assist those who have visual impairments.


Constant care: when a victim suffers blindness, they will constantly need an attendant near them while they focus on learning how to navigate through a room.


Surgery: almost all eye injuries require surgery, such as corneal surgery or retinal surgery. If you have needed surgery from your eye injuries, contact our attorneys today to see how you can get reimbursement for your medical bills.
How much is my injury case worth?
To determine how much your eye injury cases worth, you may have to come in for a no-obligation consultation. During this consultation, we'll ask all the necessary questions required to make sure that you get the compensation you deserve. In order to determine how much your eye injury cases worth, we look at a variety of factors, including:
The at fault party
The severity of the injuries
The medical treatments needed
The surgeries needed
How much time the victim took off work
How much do our eye injury lawyers cost?
Our eye injury attorneys work on a contingency basis. This means that no money is paid to us upfront unless we win a settlement or judgment in our client's favor. We understand that suffering an eye injury could be very costly, especially because of the amount of rehabilitation classes the victim may need. We work tirelessly and take on all the costs associated with litigating your claim while you focus on healing and adapting to your eye injuries. For more information about our contingency fees, contact our attorneys today.
Why choose our accident attorneys?
Our accident attorneys are experienced and have decades of practice representing those who have been involved in all different types of accidents.
Our accident attorneys are not afraid of going to trial if settlement negotiations fail with the other party.
Our attorneys work on a contingency fee basis, which means that we will take on all the risks associated with litigating your claim.
Our attorneys provide individualized attention to our clients because we understand that each different type of eye injury accident is different, and may require different types of work.
Contact Our Attorneys at Megeredchian Law Today
Our traumatic eye injury attorneys are available 24/7 to assist you with your legal claims against any at fault parties.  Our attorneys have convenient offices located in every major part of Los Angeles County, and we are also available 24/7 via phone and email to answer any questions you may have regarding your eye injury lawsuit.
We understand that going through an eye injury can be very difficult, especially if it has been caused by someone else. We work hard to make sure that those who are responsible for your accidents are held liable. Contact us today to schedule a free consultation.