Facial Injuries Attorneys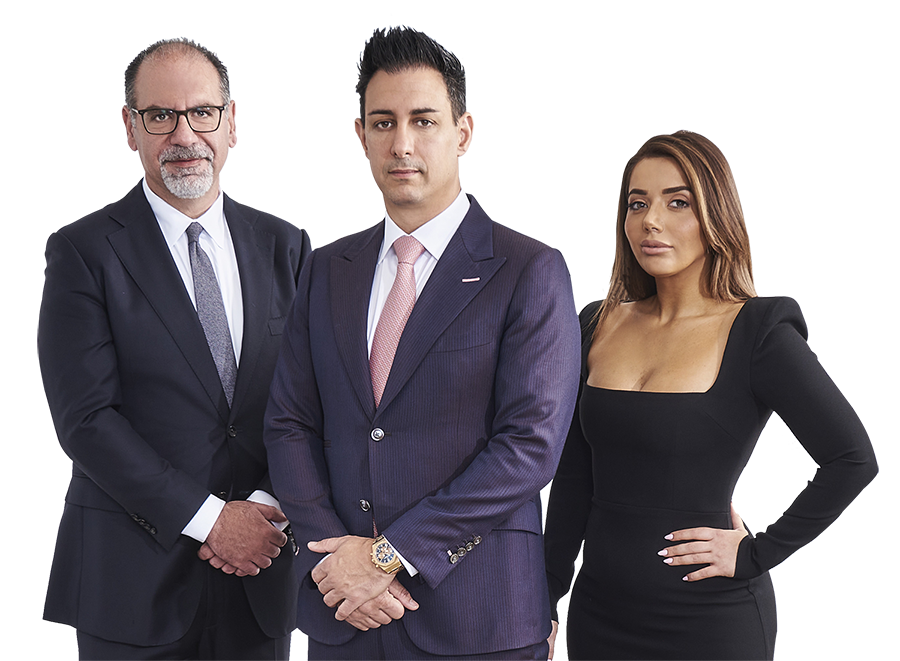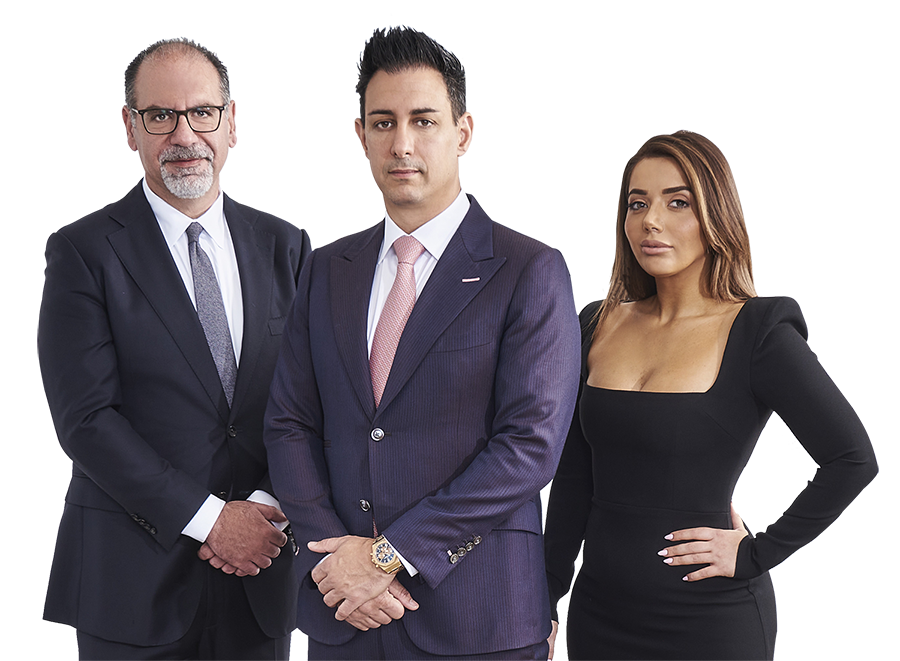 Facial Injuries Attorneys
What Do Our Facial Injury Attorneys At Megeredchian Law Do?
Our Los Angeles facial injury lawsuit attorneys are lawyers who represent individuals who have suffered facial injuries because of someone else's negligence or intentional actions. Negligent actions lead to various types of accidents, which result in injuries to others.
We work for our clients to help them receive compensation for the damages and losses they have suffered due to their injuries. Some steps that our attorneys take when representing our facial injury clients include:
Investigating Your Case: Our experienced facial injury lawyers will investigate the circumstances surrounding your accident and injuries. We will gather evidence about he accident, such as interview witnesses and reviewing medical records and photos of the accident location.
Evaluating Damages: We will work to determine the value of our client's damages. We take into account everything that our client has suffered, including medical bills, past lost wages, future lost income, pain and suffering, and other losses.
Negotiating With Insurance Companies: We will negotiate with insurance companies on our client's behalf to seek a fair settlement that addresses the damages they have suffered.
Filing a Lawsuit: If a fair settlement cannot be reached, we will file a lawsuit on our client's behalf. The Court we file our lawsuit depends on where the accident occurred and where our clients live.
Representation in Court: We will represent our clients in court and argue their cases to receive a successful judgment by the jury. We have decades of trial experience.
Providing Legal Advice and Guidance: Throughout the entire process, we will provide legal advice and guidance to make sure our clients feel comfortable with every step we take, and understand what is going on.
Our Los Angeles attorneys work to protect the rights and interests of our clients. We work to make sure that they receive the compensation they deserve for their injuries from the negligent parties. If you or a loved one have suffered a facial injury as a result of someone else's negligence or intentional actions, call us today to discuss your legal options.
How Do Facial Injuries Occur?
Facial injuries in Los Angeles can result from various different things, including accidents, falls, assaults, and sports injuries. Some examples include:
Car Accidents: Car accidents are the number one cause of facial injuries in Los Angeles. The abrupt force of a driver's face onto the steering wheel can cause cuts, bruises, and fractures to the face. It could also cause vision loss.
Assaults: Assaults are intentional actions made by third parties. Examples include bar fights and domestic violence.
Falls: Falls also cause facial injuries in Los Angeles, particularly among the elderly. The most types of falls are slip and falls and trip and falls.
Sports Injuries: Sports-related injuries, with the most common being football and hockey, can cause facial injuries such as broken noses and broken teeth. These usually result in permanent disfigurement and scarring.
Work-Related Injuries: Unsafe workplace accidents can result in facial injuries. The most common facial injuries occur through construction work. Employers must train their employees on how to properly use heavy machinery.
Dog Bites: Dog bites can cause serious facial injuries, particularly in children. Children are most likely to get their face close to an animal's face, which could result in immediate accidents. Children injured from dog bites may need several different medical treatments.
Facial injuries are oftentimes serious and will require medical attention, especially if they involve the eyes and teeth. You could prevent facial injuries by being more attentive at work, and avoiding negligent behavior.
Examples Of Facial Injuries
Facial injuries refer to any damage or trauma to the face, including the skin, bones, and soft tissues. Facial injuries can range from minor cuts and bruises to more serious injuries, such as fractures and burns. Some of the most common types of facial injuries include:
Cuts and Lacerations: Cuts and lacerations to the face are common, especially when sharp objects are involved at construction sites.
Fractures: Facial fractures can occur anywhere on the face, with the most common being the nose, cheekbones, and jawbone. The fractures could range from minor to severe fractures.
Burns: Burns could be caused by hot liquids, hot equipment, or chemicals. Burns can range from mild to severe and may cause scarring and disfigurement, which could result in thousands of dollars of medical bills.
Soft Tissue Injuries: One of the most common soft tissue issues is strains. Quick abrupt movements could result in strains to the neck.
Eye Injuries: Injuries to the eye could be minor scratches to ruptured eyeballs, which could result in temporary or permanent blindness.
Facial injuries can be very painful and will require immediate medical attention. The longer an injured person waits to see a medical provider, the worse it could be for them Treatments for facial injuries could include cleaning the wounds to prevent any infections, a prescription medication for pain, and surgical procedures to repair fractures or help with scarring. We recommend that you seek medical care immediately after an accident.
Facial Injury Lawsuit Consultation In Los Angeles
If you or a loved one have suffered a facial injury as a result of another party's negligence, you should consult with our facial injury lawsuit attorney to discuss your legal options and the best way to move forward may be. We offer free initial consultations, which provides you with an opportunity to have your potential case heard by an experienced attorney.
During our consultations with our Los Angeles facial injury attorneys, you can expect to discuss the circumstances surrounding your injury and the accident, the injuries you have suffered, and any medical treatment you have received or need to receive. We may also ask about any other factors that may have contributed to the injury, such as where the other parties were at the time of the accident, and whether anything was said after the accident.
We will also explain the legal process involved if we were to file a facial injury lawsuit. We will also discuss the different types of damages you could recover, depending on the severity of your injuries. During this time, we recommend that you ask our attorneys any questions that you may have regarding our qualifications and experience.
It is important to come prepared to your consultation with any relevant documents and photos related to our accident, including:
Photos of The Accident Scene.
Videos of The Accident Scene.
Medical Bills.
Medical Imaging Done.
Information of Other Parties Involved.
Insurance Policy Documents.
Eyewitness Information.
Any Claims You Have Filed.
This information can help our attorneys better understand the details of your case and provide more specific guidance on what the next best steps are for you.
Give us a call today to discuss in detail about your specific case. We always want to make sure that our clients understand all the different steps involved since it could be very complicated and frustrating at first. We want you to know that you are not alone throughout this process, and we will be here for you every step of the way.
We have recovered hundreds of millions of dollars for our clients, and have a successful track record of making sure that our clients get the representation and compensation they deserve.