Five Most Common Causes of Car Accidents In California
California is a very populated state, which means that accidents are more likely to occur. It is very important that you practice safe driving, along with safe biking practices to prevent being involved in a severe accident. There are several different types of accidents that could potentially occur in California, including bicycle accidents, pedestrian accidents, bus accidents, etc. You want to make sure that you have the right attorney representing you throughout every step of the case. If you or a loved one has been injured in any type of accident in California, you should be aware of the different steps you must take to make sure that you get the compensation you deserve. Unfortunately, many do not know exactly what steps to take after an accident.
It is very important that you hire an experienced car accident attorney to help navigate you through the legal process and to make sure that no party takes advantage of you. For example, insurance companies will try to downplay their liability, whether it is a home insurance policy, a life insurance policy, etc. Adjusters may try to contact the victim to determine if there are other parties involved, or may engage in bad faith practices such as delays in investigations. After an accident, our car accident attorneys want to make sure that you focus on your injuries while we deal with the other parties.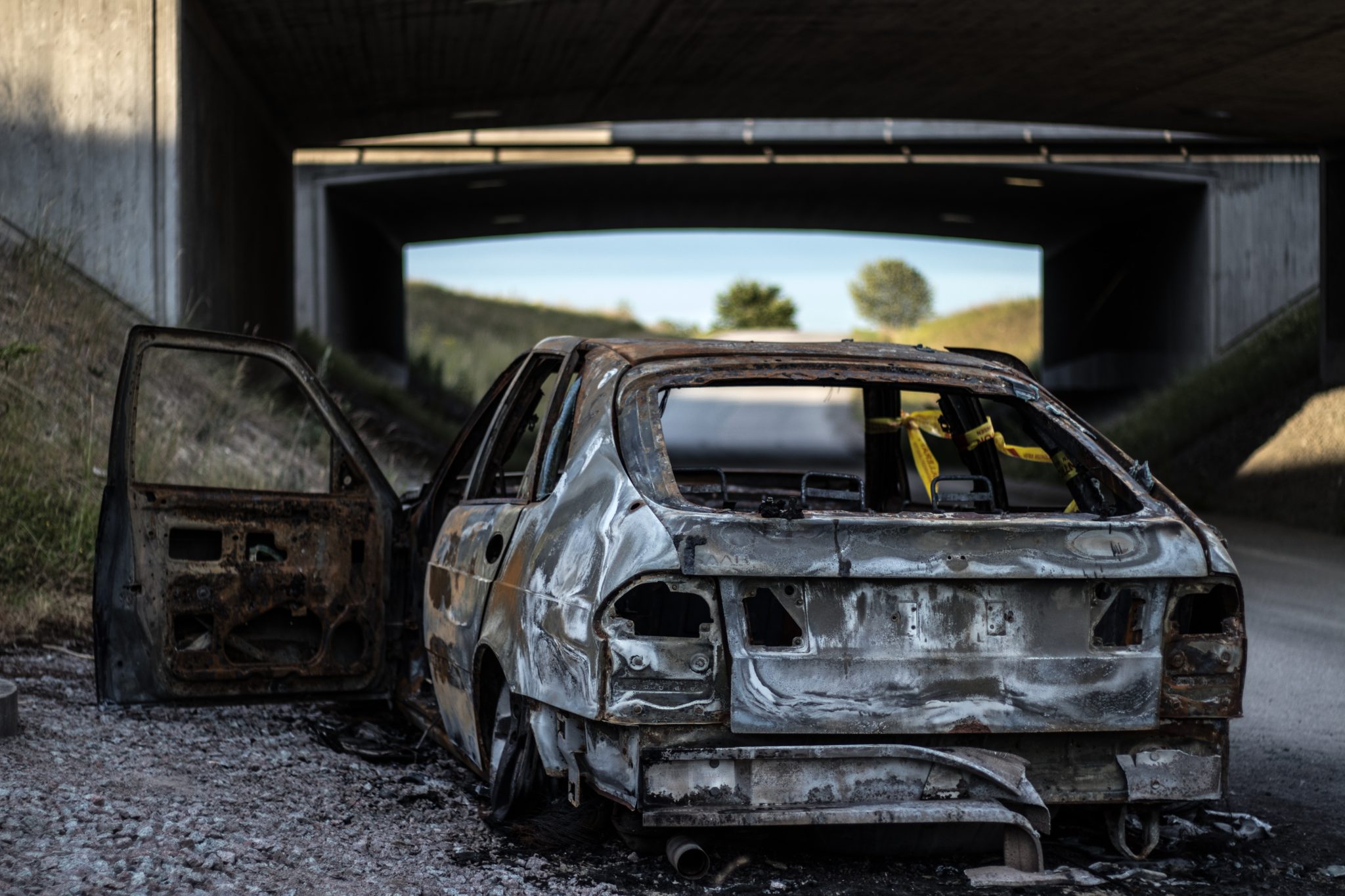 California Accident Statistics
According to the United States Department of Transportation, an estimated 31,000 people died in car accidents between the months of January 2021 to September 2021.


This number has been increasing steadily by 10% every year.


Although many people thought that the number of fatalities would decrease during the covid-19 pandemic, the numbers have not changed.
Los Angeles Accident Statistics
In 2021, there were around 289 people that were killed in car accidents.


This number has risen 20% since the previous year.


1,465 people were injured in car accidents in Los Angeles, which is a 30% increase from the previous year.


486 pedestrians were injured in car accidents.
What type of evidence will I need to prove a car accident in California?
Pictures: pictures of the accident scene, property damage, along with injuries will be able to assist the attorney when trying to piece together liability and the basis for compensation.


Police report: after an accident, it is very important to call the police to show up and draft a report. In this police report, there could be witness names and party names.


Property damage to your car: this will help determine how you were hit and the speed that the other car could have been driving.


Witnesses: witnesses will be able to give all parties a picture of what happened.
There are several different types of causes as to why accidents are still at an all-time high in California, despite several cars being off the road while many work from home and go to school from home. These different causes are:
Speeding: speeding is the number one cause of car accidents. Many people are restless while sitting in California traffic and want to get to their destination quicker. Speeding accounts for more than 25% of fatal  car accidents. When you speed, it is very difficult to come to a sudden stop if there is another car in front of you. Others who speed may also lose control of the car, and may swerve into other vehicles or people. Speeding accidents could result in very severe injuries such as traumatic brain injuries. These injuries are even more catastrophic if they involve large buses or trucks that are speeding.


Impaired driving: driving under the influence of alcohol or drugs is the second most common cause for car accidents. Drunk driving usually occurs between the hours of 6 p.m. and 6 a.m. When someone is driving behind the wheel drunk, their senses could be very impaired. For example, they could have blurry vision and fail to see the car in front of them. Drunk driving incidents have caused very severe injuries throughout the last couple years, such as broken bones and spinal cord injuries that could leave permanent injuries forever. Around 40% of drivers who were drug and alcohol tested after a major accident were found to have drugs in their system. Drugs also refer to legal drugs. The common stereotype is that if you take legal drugs, you may not be pulled over. You still will be pulled over despite the fact that you are on legal drugs.


Distracted driving: there are several different reasons as to why drivers could be distracted behind the wheel. For example, they could be eating, putting on makeup, drinking water, changing the radio, or looking off into the distance. Distracted driving is very difficult to prevent because many drivers do not realize that an accident is about to occur until the last second. This is a very dangerous habit, that despite many laws and regulations try to conquer, simply cannot. With drunk driving, there are several rules and regulations in place that penalize the drunk driver for any accidents that they have caused. However, distracted driving has no such rules in place.


Inexperienced drivers: streets in California could be very confusing, especially Los Angeles, with several one way roads. Drivers who are not aware of the area may accidentally drive into prohibited areas. This increases the chances of causing a car accident.


Weather and road conditions: this is a factor that is oftentimes never thought about by other drivers. When weather conditions are poor, they could cause slippery roads that will make the driver lose control. Other instances include poor road conditions, such as potholes that have not been properly maintained. When this occurs, you may have a claim against the government entity responsible for maintaining the potholes.
Our Attorneys Will Hold The Responsible Party Accountable For Your Injuries
Our top rated Megeredchian law attorneys will be on your side every step of the way, because we understand just how difficult and stressful it is for you to go through the legal process alone. If you or a loved one have been involved in any type of accident, and have sustained injuries,  it is very important that you get into contact with our attorneys immediately to see the different steps we can take.
Keep in mind that there is a statute of limitations that will limit the amount of time you have to file a claim against the defendant. That is why you must act quickly, and get into contact with us today. Unfortunately, no matter how careful you may be in California, accidents are still bound to occur. You cannot control the actions of others. There are several people that may still choose to drive and get behind the wheel even if they are drunk or tired.