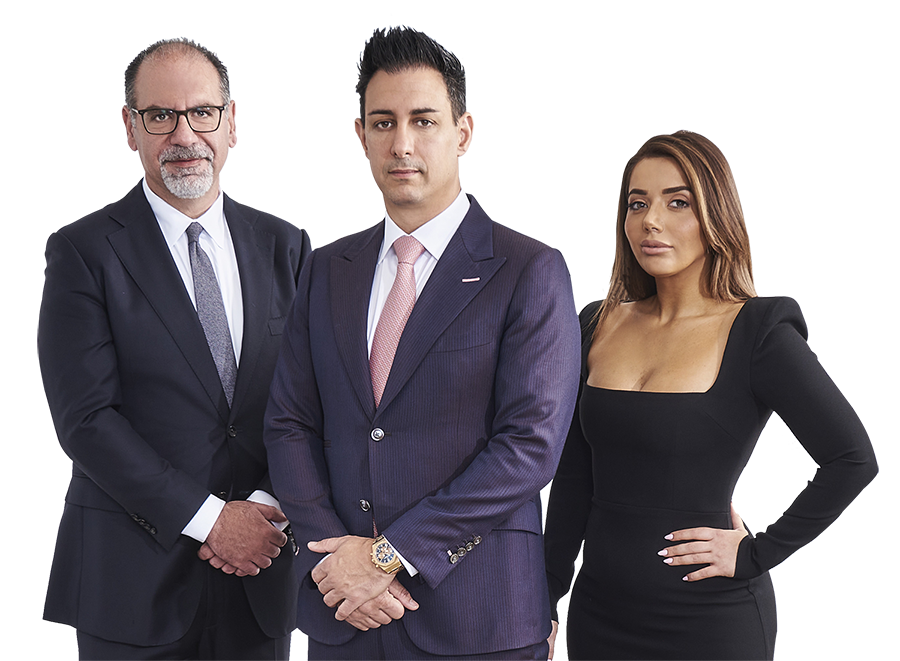 Fresno Car Accident Attorney: Saturday Family Time Turns Deadly
Fresno Car Accident Attorney: Saturday Family Time Turns Deadly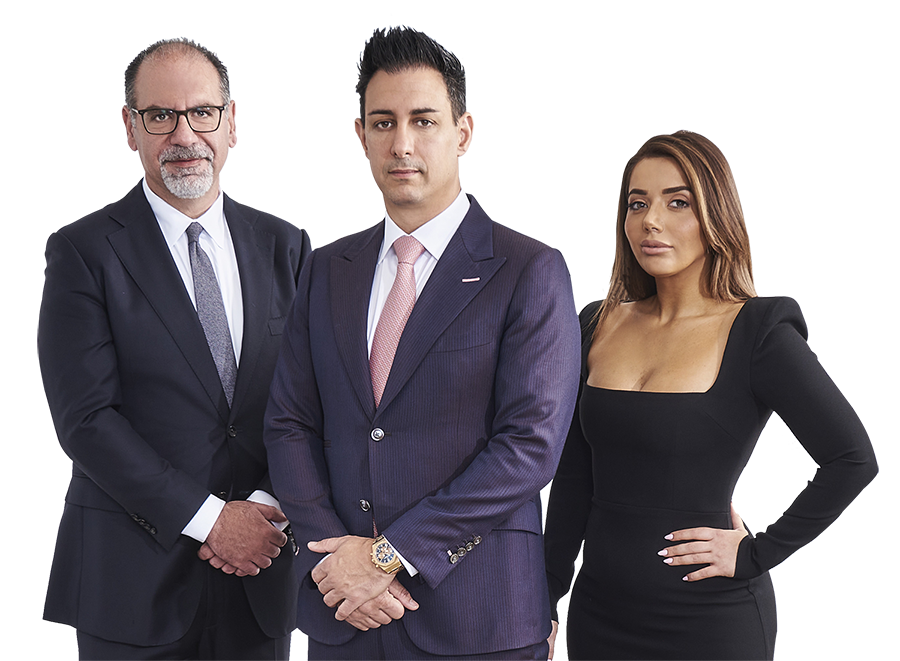 Fresno Car Accident Attorney: Saturday Family Time Turns Deadly
A Saturday morning going to a sporting event is what weekends are made for when you are a teenager. Unfortunately for one teen, their Saturday morning turned deadly after a car accident in Fresno. Officials say that a silver Lexus took a stop sign which put them in the path of an oncoming Honda. The Honda did not have the opportunity to stop and therefore collided with the Lexus which rolled over a few times before coming to a stop. Both vehicles hit a fence. Both cars had a teenage girl and her mother in them.
The teen in the Honda tragically died on the scene while the Lexus teen was transported in life-threatening conditions to a nearby trauma center. Both drivers were also transported to nearby hospitals with serious injuries. At the time of this writing, the cause of the crash is still under investigation and all occupants of the vehicles were wearing their seatbelts.
This accident is tragic, to say the least, and our hearts are with the families. Sadly accidents like this are common and often the true cause is driver negligence. When a driver takes a stop sign this is an example of a T-bone or cross-traffic accident. While this is a common type of car accident, it is not the only one and we will discuss some others further. If you have been involved in an accident, regardless of the cause you will need to consult with a Fresno Car Accident Attorney.
I was involved in a minor crash. Do I still need a car accident attorney in Fresno?
The short answer is yes, you still need a Fresno car accident attorney. Even the smallest car accident can have devastating consequences for those involved. While you may think you are just sore and the back pain will go away on its own, this can actually mean that you have a herniated disc. An injury like this can sometimes be made comfortable with physical therapy. If this does not work then spinal injections will be the next step. If you are still in pain then surgery may be imminent. This will also mean you will need to make some lifestyle changes and may never truly be back to normal.
A Fresno Car Accident Attorney will be able to work with medical experts to show how this injury has changed your life and that this was a direct cause of the car accident. We will collect evidence, prepare a file to file a claim, and negotiate with insurance companies. We will go the distance for you which makes us the best choice.
There are two key elements of a car accident claim that must be proven. It must be proven that the accident was caused by the negligence of another driver. Secondly, their negligent actions cause damages on a physical, psychological, and emotional level. These damages must have also resulted in financial losses. We will work to seek compensation for the following:
    Loss of income
    Medical expenses
    Pain and suffering
    Punitive damages
    Loss of consortium
    Emotional or mental distress
You and your Fresno Car Accident Attorney will work together to determine the type of compensation you may be entitled to. So yes, even if you have been involved in a minor accident you should still hire an attorney from Megeredchian Law.
Are some injuries more common than others in a car accident?
There are a number of ways that you can be injured in an accident and there is no sure-fire way to know what injuries you may sustain. However, from the experience of our Car Accident Attorneys in Fresno, there are some injuries we have seen more often than others such as:


    Bruises
    Broken bones
    Whiplash
    Herniated discs
    Amputations
    Disfigurement
    Scars
    Sprains
    Lacerations


This is not an exhaustive list as we have mentioned that every accident is unique and injuries can vary. You may be involved in a rollover accident and come out with only a few cuts and bruises. On the opposite end, you may be in a seemingly minor accident and be left with life-altering injuries. Proving that you were injured as a direct cause of an accident can be difficult if you do not have the right legal representation from a Car Accident Attorney in Fresno.
What should I do after a car accident?
After a car accident, there are a few steps you will need to take. You will need to seek medical attention, call the authorities, contact a car accident attorney in Fresno and collect evidence at the scene. While the scene can quickly turn chaotic you must try to stay as calm as possible. What happens at the scene may affect your case down the line.
If there are any witnesses, collect their information so you can provide it to your attorney. Many witnesses will not stay on the scene as it may take too long to take their account of the accident. Also, take photos as things can quickly be moved around and in order to reconstruct the accident, we need to have a full scope of what the scene looked like in the aftermath. If an insurance company tries to contact you, politely inform them that you are being represented by a car accident attorney in Fresno and do not give them a statement or accept a settlement offer.
Are there ways to avoid car accidents in Fresno?
There are many factors that contribute to a car accident in Fresno and across the country. Following traffic rules and regulations is one way to attempt to avoid a car accident. While you can control your actions on the road, the same is not true for others on the road. Their actions are their own and all it takes is for one driver to act negligently for an accident to happen. Some of the most common accidents car accident attorneys in Fresno have seen include:
    Rear-end collisions: If you are hit in a rear-end collision, there is not much you can do as you were in the path of the other car. These accidents occur when Car A rams into Car B from behind. You should always keep your distance from other vehicles to avoid these accidents,
    T-bone accidents: These accidents can be avoided by following all signage or lights at an intersection. Always obey stop signs and look both ways before moving forward. If you are the oncoming car and you see a car take the stop sign, you can try to brake but this may cause a rear-end collision which makes these accidents so difficult and tragic.
    Low-speed accidents: These accidents are usually minor and can occur in a parking lot if one car backs up into another one. Often these accidents result in a nearby pedestrian being injured and typically do not involve the driver sustaining many injuries at all. When you are reversing take extra time to look around before reversing and when reversing do so slowly.
    Clipping: When switching lanes pay attention to your blind spots as switching lanes without looking can lead to an accident. Also do not place yourself in someone else's blind spot if you can avoid it.
    Rollover accidents: These accidents will usually happen when there is a ditch or the road is on a higher plane than its surroundings. These accidents typically happen due to reckless driving or a lane change.
The Fresno accident had several elements involved. The accident was initially a T-bone accident since one vehicle was in the direct path of the other when the collision occurred.  It also had elements of a rollover accident since one of the vehicles did roll over several times into a small ditch. When it comes to complex accidents like these you need to have the top law firm in the area on your team, Megeredchian Law.
Who should I call after a Fresno car accident?
After a car accident, you'll have a million thoughts racing through your head and it can be easy to choose the wrong attorney. You may be unaware of how the legal process works and will thus be vulnerable to firms that do not have your best interest at heart. While you will need to make a decision quickly as there is a two-year statute of limitations for all personal injury lawsuits, you should take time to research the law firm you are hiring. Our track record and reviews speak for us.
When it comes to property damage claims you will have three years from the date of the accident. If your accident involved a government entity you will have a mere six months. This is why you will need to consult with an experienced Fresno car accident attorney. Our law firm has made it easy to communicate and keep you in the loop on your case every step of the way. Contact Megeredchian Law at 888-243-2050 if you have been involved in a T-Bone accident in Fresno or the surrounding areas.