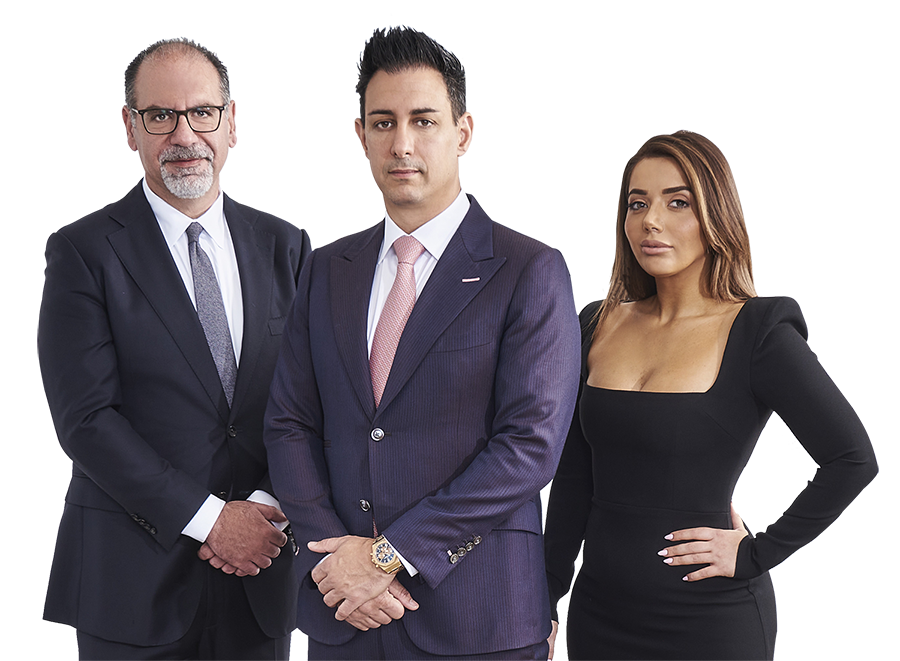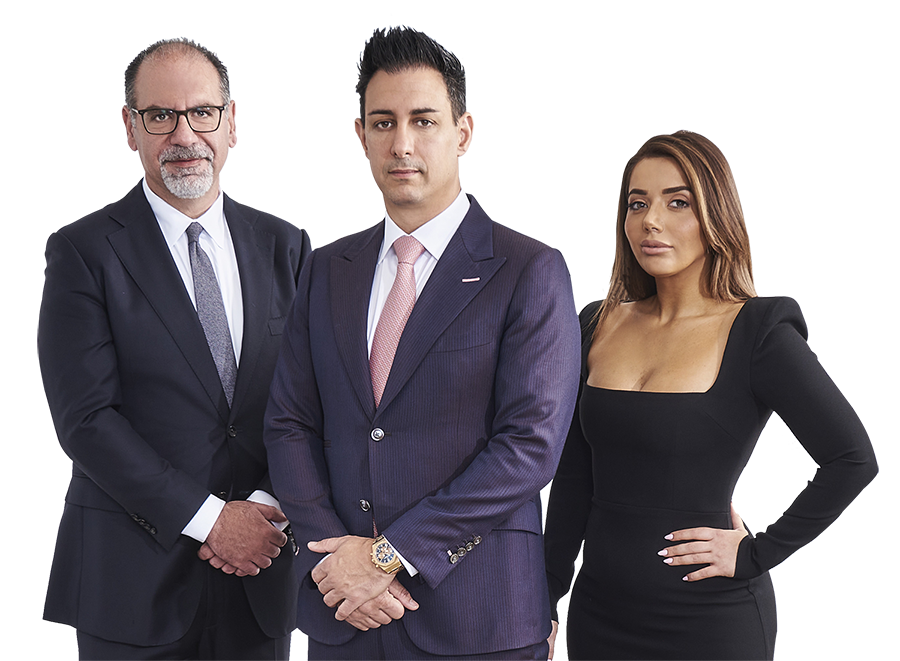 If you have suffered a herniated disc in an accident, contact our experienced Los Angeles herniated disc attorneys today.
Accidents can cause very severe injuries that could affect your life forever. Suffering severe injuries could not only impact your family with the substantial medical bills, but it could also impact your future since you may not be able to return back to the same position that you had been working as before. For example,  the job you're working at prior to your accident may need more physical strength, which you will be unable to fill after the accident.
Bulging discs and herniated discs are very common injuries that are suffered in accidents. They need to be treated immediately, or else the injuries will get aggravated. If not properly taken care of and evaluated by a medical professional, it could cause permanent injuries forever. Our car accident attorneys recommend that immediately after an accident you get evaluated by your doctor. Around 40% of adults who have been involved in car accidents have suffered some type of disc injuries. Many have reported back injuries and lower back pain for several months after experiencing a car accident. The reason for this is because the abrupt whiplash causes the driver to move back and forth in their seat. This back and forth movement is so sudden and impacts the spinal cord.
How are herniated discs caused?
Herniated discs can be caused in a variety of ways, including:
Car accidents 
Motorcycle accidents
Bicycle accidents
Pedestrian accidents
Uber accidents
Lyft accidents
Cab accidents
Taxi accidents
Train accidents
Motorcycle accidents
Electric scooter accidents
Slip and fall accidents
Trip and fall accident
Pool accidents
Construction accidents
What are symptoms of a herniated disc?
After a car accident, you must be very mindful as to the symptoms you are feeling. If you feel or experience any of the below symptoms, you should speak to your doctor immediately. If you do not go to a medical provider, it may be used against you when you file a lawsuit. For example, the defendant, also known as the party you are filing a lawsuit against, may argue and say that the fact that you saw the doctor late may be the cause of your own injuries. Some symptoms include:
Pain in the legs
Pain in the arms
Pain in the buttocks
Muscle weakness
Paralysis
Tingling in the arms
Tingling in the legs
Tingling down the spinal cord
Lower back pain
How much is my herniated disc lawsuit worth?
Herniated disc lawsuits could usually result in thousands of dollars in medical bills. In order to accurately determine how much your herniated disc lawsuit is worth, our attorneys highly recommend that you speak to our car accident lawyers for more information. We will not be able to give you a specific amount until  we get an idea as to how much your damages are. Further, the amount you receive can differ depending on the injuries you have suffered. For example, if you have suffered a temporary herniated disc, your case may not be worth as much as another car accident passenger who has suffered a herniated disc that has caused permanent injury. 
What are the different types of disc injuries?
Protruding disc: a protruding disc injury is an injury where the cartilage in the spinal disc starts to slip out. Soft cartilage is located between each disk as a cushion to prevent any severe injuries. Without soft cartilage between your discs, the bones of the spinal cord could rub against each other and cause severe pain.
Herniated disc: this type of injury is one of the most common types of back injuries caused in an accident. A herniated disc is when a disc tears through the cartilage. When this occurs, a nerve is pinched, and could cause pain for months, even years. 
Bulging disc: a bulging disc injury is when the discs cartilage is completely pushed out. Many compare a bulging disc to the more severe version of a protruding disc.
There are different ways to treat the above disc injuries. However, it depends on the circumstances of the accident and the severity of the injuries. To determine exactly what treatments you may need for your disc injuries, contact your medical professional.
What should I do after a herniated disc injury?
After an accident, call the police officer immediately so they create a police report. The police report will assist the attorney working on your lawsuit when determining liability.
See a medical provider. Your medical provider will most likely get some Imaging done on your back to determine the severity of your herniated disc. Imaging may include X-rays, CT scans, or MRIs.
Gather evidence about the accident, including photos of the accident scene and photos of the vehicle.
Get any contact info from witnesses.
Make sure that you're constantly attending all your medical appointments. Simply just visiting a medical provider to be evaluated is not enough. You need to constantly make sure that you are attending all your appointments timely. 
How do you treat herniated discs?
Pain relievers: your doctor may prescribe a temporary pain reliever which may help he's the pain.
Injections: injections may be needed to the spinal cord, especially between the area where the cartilage has slipped out from the discs.
Surgeries: if you have suffered severe herniated discs, then a surgery will most likely be needed. 
What can you recover for a herniated disc?
Medical bills
Past lost wages
Future lost income 
Property damage
Pain and suffering
Emotional distress
What determines my herniated disc lawsuit?
The factors that are attorneys look at when determining the value of your lawsuit are: 
victim's age 
victim's physical condition
what caused the accident 
where did the accident occur 
treatment needed for the victim
severity of the injuries 
lost time off from work
future lost income
Above are just some of the factors that we consider when determining the worth and value of your herniated disc lawsuit. We also take into consideration other factors depending on the circumstances. Call us today to see how we can specifically help you. 
Herniated Disc Settlements
A settlement occurs when both parties come together and determine a comfortable monetary amount to agree on prior to going to court. Parties will try to sort out the lawsuit prior to going to trial because trial could be very expensive. It is important to keep in mind that a herniated disc settlement should not only cover your medical bills, but other bills that you may not have taken into consideration, such as your property damage caused from the accident. 
Have you suffered a herniated disc in an accident?
Contact our car accident attorneys today for a free case evaluation. Herniated discs result in thousands of dollars of medical bills. Whether you need surgery, or even multiple months of physical therapy treatments, this may be very costly and the victim must be compensated for these medical bills. We highly recommend that you contact our experienced herniated disc injury attorneys. Herniated disc lawsuits are lawsuits we have been representing for decades, and have decades of expertise, along with strong relationships with top experts to make sure that you have all the evidence necessary to file a lawsuit against the liable parties. Contact us today for a free consultation.