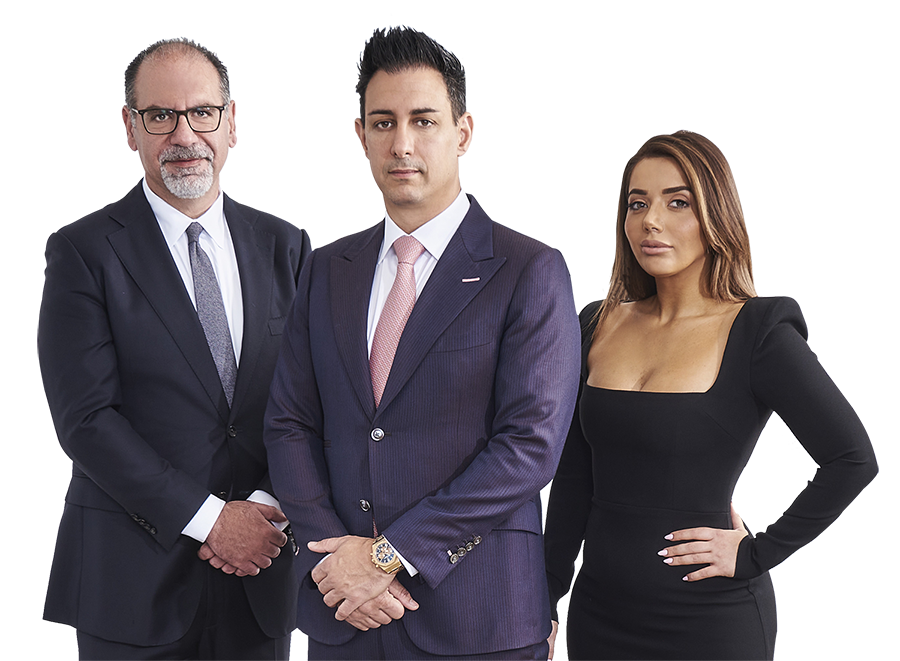 Limousine Accident Attorneys
Limousine Accident Attorneys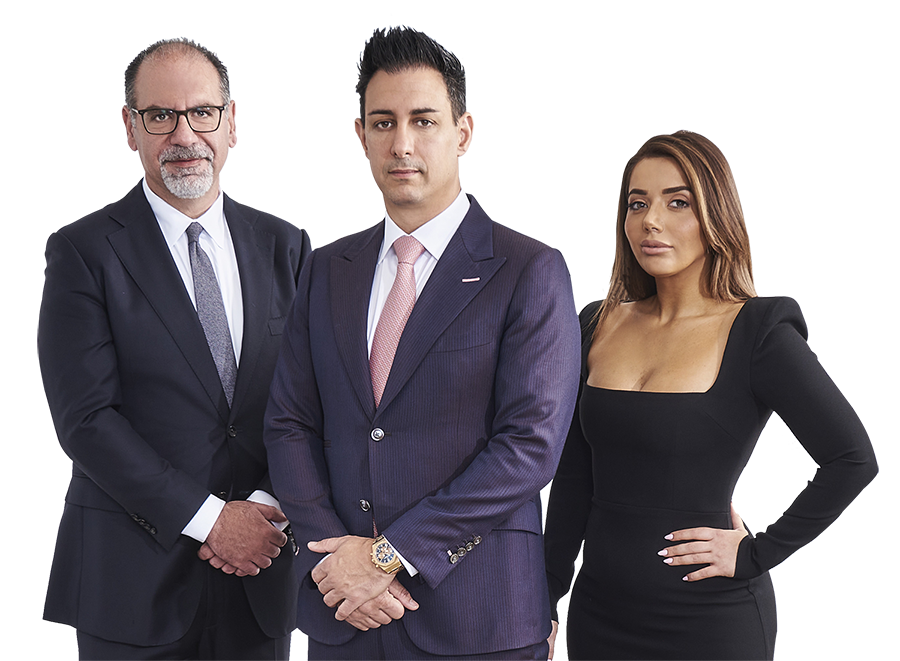 Limousine Accident Attorneys
Due to the long body of a limousine, limousine accidents can lead to very serious injuries. Call us today for a free consultation.
Were you involved in a limousine accident? If so, contact our top-rated limousine accident lawyers to book a free consultation. During this consultation, we will learn about your case and the serious injuries that you have suffered from the accident. From there, we'll review the types of compensation you could potentially receive, and the next steps to take. Our attorneys have decades of experience representing victims who have been injured in limousine accidents, and we have a successful streak in making sure that those who have injured our clients are held liable.
 We fight aggressively against insurance companies and other negligent parties to make sure that you receive maximum compensation from your limousine injuries. We have a track record of successful settlements and judgments, and will always work to make sure that our clients have all of their questions and concerns regarding their case immediately answered. We are available 24/7 via phone and email, and have several offices in several cities located near you.
 Your no obligation consultation will always be free and confidential.  We want to make sure that our clients are well cared for, and get the individualized attention they deserve. Limousine accidents are very rare in other states. But California has one of the highest rates of limousine accidents compared to any other state in the United States.  Usually, limousines are rented to celebrate major events such as weddings and birthdays. Therefore, being involved in a limousine accident can result in emotional trauma, along with other physical injuries. If you or a loved one have been injured in a limousine accident, contact our accident attorneys to see how you could receive compensation.
Limousine Accident Examples
There are several different ways limousine accidents could occur.  The four major ways include:
Head-on collisions: this occurs when the limousine collides head-on with another vehicle. This most likely will cause the airbags to deploy.
Rear end collision: this occurs when the limousine hits another vehicle from behind. This includes both parked and moving vehicles.
T-Bone accident: this occurs when the limousine hits another vehicle from the side. Sometimes, airbags will not deploy. This is considered one of the most dangerous types of accidents
Sideswipe accidents: this occurs when the limousine hits another vehicle on the side of the road.
What causes limousine accidents?
Driving under the influence
Texting and driving
Fatigue driving
Falling asleep behind the wheel
Eating and driving
Violating traffic laws
Negligent maintenance of the limousine
Inexperienced drivers
Animals on the road
Pedestrians crossing the street illegally on the road
Speeding
Abrupt lane changes
Who is liable for your limousine accident injury?
Depending on the circumstances of the accident, a variety of different parties could be held liable in a limousine accident. Our top-rated personal injury attorneys will work to gather as much evidence as possible, and investigate the accident to determine who is specifically responsible for the accident. Examples of potential parties include:
The limousine driver:  if a limousine driver was negligent, then they could be held liable for the accident. Examples of how the limousine driver may be negligent include driving under the influence, violating traffic laws, or fatigued driving. The limousine driver could also hold their employer liable for any actions.
The limousine company:  under California law, transportation-based companies have a duty to other passengers and other drivers on the road to drive in a reasonably safe manner to prevent any foreseeable harm. The limousine company could be held liable for the actions of their employee under a legal theory called respondeat superior or vicarious liability. The limousine company could also be held liable independently under negligent hiring of the employee or improper maintenance of the limousine.
Maintenance company: if there was a specific maintenance company responsible for maintaining and servicing the limousines, they could be held liable if they were negligently maintaining the vehicles.
Other vehicles on the road: other vehicles may be held liable if they were negligent and caused the accident with the limousine.
Manufacturers of the limousine: they could be held liable under a product liability claim if the cause of the accident was a design defect.
Common Injuries In Limousine Accidents
Injuries that are caused by limousine accidents are almost always similar to a car accident injury. This includes:
Burns
Amputations
Paralysis
Traumatic brain injury
Broken bones
Neck injury
Head injury
Whiplash
Spinal cord injury
Wrongful death
Establishing Liability in Limousine Accidents
In order to establish liability, a personal injury attorney must prove that the other party, also known as the defendant, was negligent. In order to prove negligence, there are several factors that must be met:
The defendant had a duty to the plaintiff to drive in a reasonably safe manner
The defendant breached and violated that duty when they failed to drive in a reasonably safe manner
Because the defendant breached that duty, plaintiff now suffer injuries
Plaintiff now has monetary damages
A skillful and experienced accident attorney will be able to gather evidence that goes to each of these four elements. An inexperienced attorney could possibly ruin your entire case. From representing limousine accident Injury clients for decades, we understand the evidence that needs to be gathered, and the arguments that need to be raised.
Limousine Vehicle Defects
One cause of limousine accidents are vehicle defects. For example, defects in the braking system of a limousine, or failure to deploy an airbag may be common defects found in limousines. When this occurs, the injured victims have the right to file a  product liability claim against the limousine manufacturer and the limousine retailer. A product liability claim is a legal claim used to refer to defects that caused the accident. There could be a variety of defects, including design defects of the vehicle, manufacturing defects of specific parts of the vehicle, or a failure to warn defect.
What should I do after a limousine accident?
It is very important that immediately after a limousine accident all parties involved in the accident remain calm. What you say or do immediately after an accident could be used against you. It is very difficult to remain calm, but all actions must be thought of carefully.
Seek medical attention immediately: limousine accidents can cause very severe injuries. That is why immediately after an accident all parties involved must seek medical attention. You must get treated for any injuries, even if you feel as though you are not in pain. Usually, the accident may place the victim in shock, and it may be an indicator of other medical problems such as internal bleeding.
Call the police: call the police immediately after the accident to make sure an accident report is created.
Gather evidence: gather evidence regarding witness information, the type of limousine involved, along with taking pictures of any damage or injuries.
Contact a top rated personal injury attorney located near you. It is very important that you refrain from speaking to insurance companies after being involved in an accident. Insurance companies will try to damage your case and limit the amount of damages you could recover.
Are limousines required to have insurance in California?
California mandates that all companies, including limousine companies have a business license, along with driver's insurance to carry passengers.
Party Bus Accident Lawyer
We can help you with your limousine accident injuries. Call our office today to see how we can help you recover money damages for your injuries. Schedule a free consultation today. We have offices located in cities such as Glendale, Los Angeles, San Francisco, Sacramento, Stockton, San Bernardino, Riverside, Bakersfield, San Diego, Fresno, Anaheim.