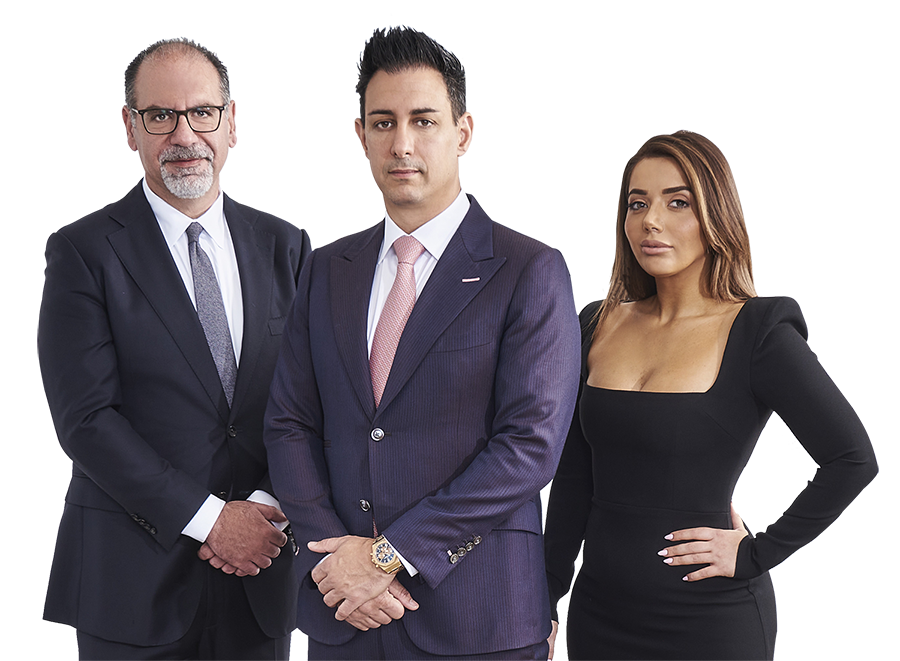 California Metro Accident Attorneys
California Metro Accident Attorneys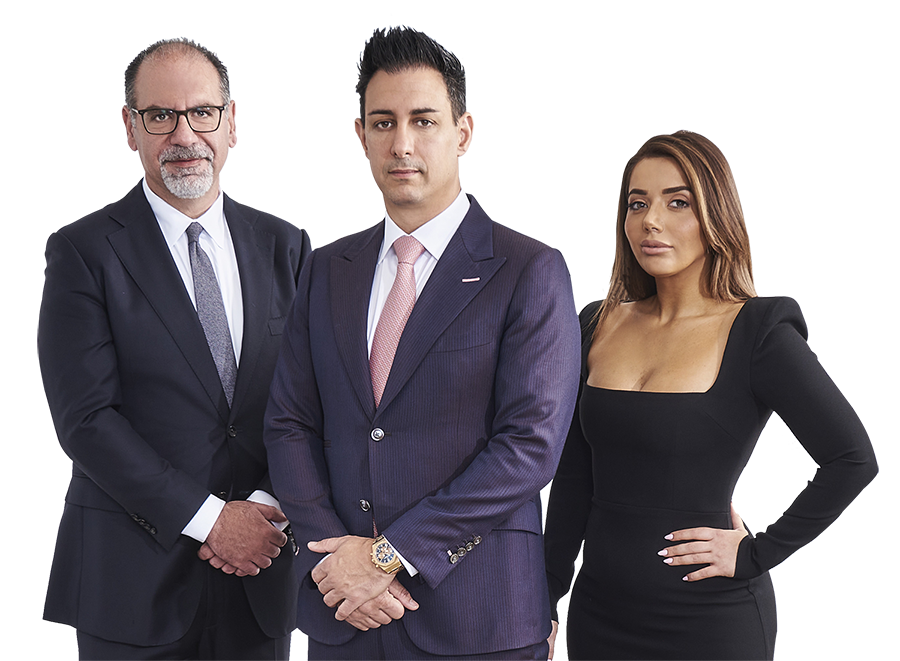 If you were injured while riding a Metro, contact our Metro accident attorneys today to see how you could get the compensation that you deserve.
Los Angeles is known for their Metros and subways. Many people use the metro and subway daily to get to work or school. With several of the COVID-19 restrictions now being lifted, many are now returning back to work.
According to the Bureau of Transportation Statistics, in the year 2021, there were 104 injuries caused by train and Metro accidents. There were 1,579 train accidents in the United States. Although it seems very uncommon, Metro accidents are likely to occur in congested cities such as Los Angeles and San Francisco. Metro accidents can cause very severe injuries, that is why it is very important to contact our experienced top-rated accident attorneys at Megeredchian law for assistance navigating through the legal process with your Metro accident claim.
We believe that no person should have to suffer the financial burden of their injuries if it is caused by another negligent party. We fight aggressively to hold the negligent parties liable for their injuries caused.  With over several decades of experience representing Metro accident injuries, we understand the difficulties many victims would have to face. Our team dedicates themselves to making sure that you get the justice you deserve.
What kind of compensation will I receive for my Metro accident?
After proving that the liable parties are negligent, you may be able to seek compensation depending on the circumstances of the accident. For more information on what type of compensation you specifically could qualify for, contact our Los Angeles Metro accident attorneys today for a free no obligation consultation. During this consultation, we will try to gather as much information as possible regarding your Metro accident to determine the compensation you can receive. The different types of compensation you could receive include:
Economic damages: this refers to damages that are easily calculated and documented. These are the out-of-pocket expenses the victim was burdened with after the accident. Examples of economic damages are medical bills, surgical treatment bills, medical transportation, physical therapy, prescription medication, past lost wages, and future lost income.
Non-economic damages: these are damages that cannot be easily calculated, and involve more of the emotional trauma the victim had to endure from the Metro accident. Metro actions are very large collisions, and could leave victims dealing with extreme trauma for years to come. Examples of non-economic damages include disfigurement, diminished quality of life, pain and suffering, anxiety, depression, and PTSD.
What causes Metro accidents?
Examples of common causes for Metro accidents include:
Defective tracks
Defective Metro parts
Fatigued driver
Distracted driver
Speeding on the tracks
Objects on the tracks
Inexperienced driver
Negligent repair of the Metro
Negligent inspection of the Metro
Who is liable in a Los Angeles Metro accident?
The circumstances of the accident will help us determine who the potential liable parties may be. Examples of parties that could be responsible for your injuries include:
Government entity responsible for the Metro
A third-party vehicle
The manufacturer of the Metro
The manufacturer of the Metro tracks
The Metro maintenance company
When can I file my Metro accident lawsuit?
Since the Metro is considered to be a public entity, there are different statute of limitations laws that apply to your legal claim. If you were to file a legal claim against a private party, you have two years from the date of the accident to file your claim. But, if you are filing a lawsuit against a public entity, you have six months from the date of the accident to file the lawsuit. Filing a lawsuit after 6 months could make the plaintiff lose their entire right to file the lawsuit and seek compensation.
It is important to note that a specific set of laws apply to personal injury cases where the victim files a lawsuit against the government. That is why we advise everyone to contact our accident attorneys immediately after being involved in an accident that could potentially involve a government entity. Failing to act too soon could make you lose your entire claim.
California Tort Claims Act
The California Tort Claims Act applies to personal injury lawsuits against government entities. This is a separate set of laws designed to protect government agencies from lawsuits. The overall Tort Claims Act states that government agencies are not responsible for any injuries caused by their employees. But there are several exceptions to this law. To see if you qualify under these exceptions, contact our accident attorneys today.
Public Entity Claims in California
A public entity has a duty to act in a reasonably safe manner. They have a required duty to protect against any potential and foreseeable injuries. If the public entity fails to take such measures, they will be held liable for any injuries caused. It is the responsibility of the public entity to establish how they were diligent in carrying out that duty.
The Metrolink is considered a common carrier when determining liability. A common carrier is a term used for organizations who carry passengers to and from areas. In California, there is a very high degree of care that common carriers must exercise in order to prevent any injuries caused to their passengers. Failure to act within the duty could cause the common carrier to be held liable for any injuries.
This means that if the Metrolink was negligent and failed to live up to their duty, victims of the accident have the right to file a lawsuit against Metro Link.
 Common Metrolink Accident Injuries
Examples of catastrophic injuries include:
Disfigurement
Paralysis
Broken bones
Spinal cord injury 
Brain injury
Neck injury 
Head injury
Lacerations
How much do our Metro accident attorneys cost?
Our personal injury attorneys at Megeredchian Law are paid on a contingency basis. We do not bill for any hours upfront unless we win compensation in your favor. When we get a settlement or judgment in your favor, we will deduct a percentage of the compensation. This compensation is communicated with the clients ahead of time, and is based on the amount of time required for the case.
How much is my Metro accident claim worth?
Our attorneys will not be able to give you a specific dollar amount as to how much your accident claim is worth unless we schedule a consultation for you. During the consultation, we would want to hear all the details involved with your accident. We take several factors into consideration when determining how much your Metro claim is worth, including:
Metro's liability
Your liability
The injuries you have suffered
The circumstances of the accident
The severity of the injuries
What will our Metro accident attorneys do?
Gather all the evidence regarding a Metro accident claim
Interview Witnesses
Consult with legal experts to determine compensation
Communicate with insurance companies and other third parties
Negotiate with defendants to reach a settlement agreement
Go to trial if negotiation settlements are not reached
What if I was also liable for my Metro accident?
California has a pure comparative negligence law, which means that even if you were liable in causing your accident, you still will be able to collect compensation for your injuries. Your liability is determined by a percentage, and you'll be able to recover the rest of your compensation.
Set Up a Consultation with Our Top Rated Personal Injury Attorneys Today
Our experienced personal injury attorneys are on your side every step of the way to make sure that you get the justice you deserve. If you have been injured while riding public transportation, it is important that you seek your legal remedies. Contact us today to schedule your free case review.
Experienced Los Angeles Metrolink Attorneys
Although driving is riskier than taking public transportation, public transportation accidents are still bound to happen. Metro accidents could be especially severe, and leave victims with several years of emotional trauma. Our accident attorneys understand the hardships associated with a Metro accident, and are on your side every step of the way to make sure you get the compensation you deserve.