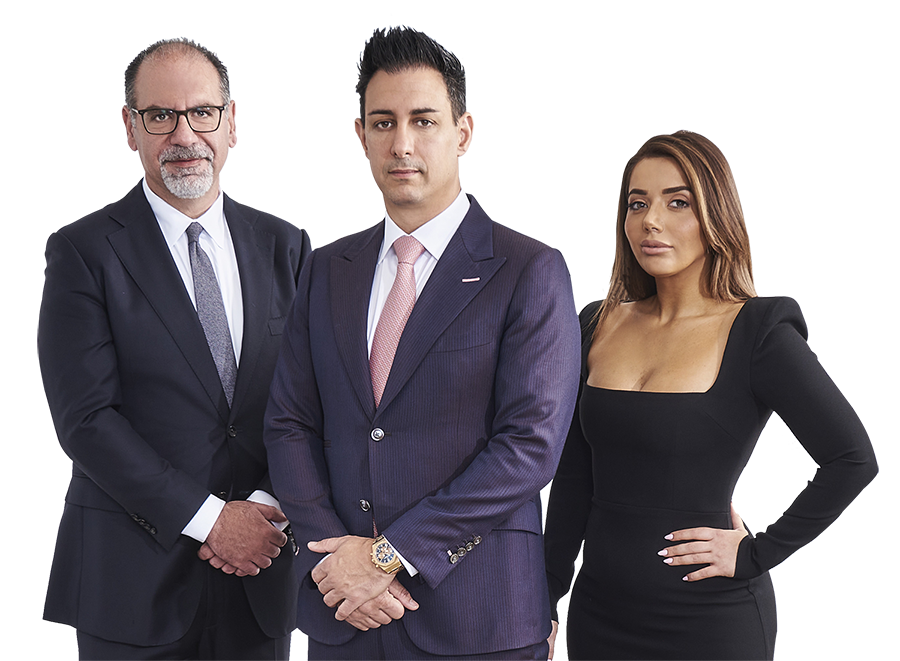 Fresno Accident Attorneys
Fresno Accident Attorneys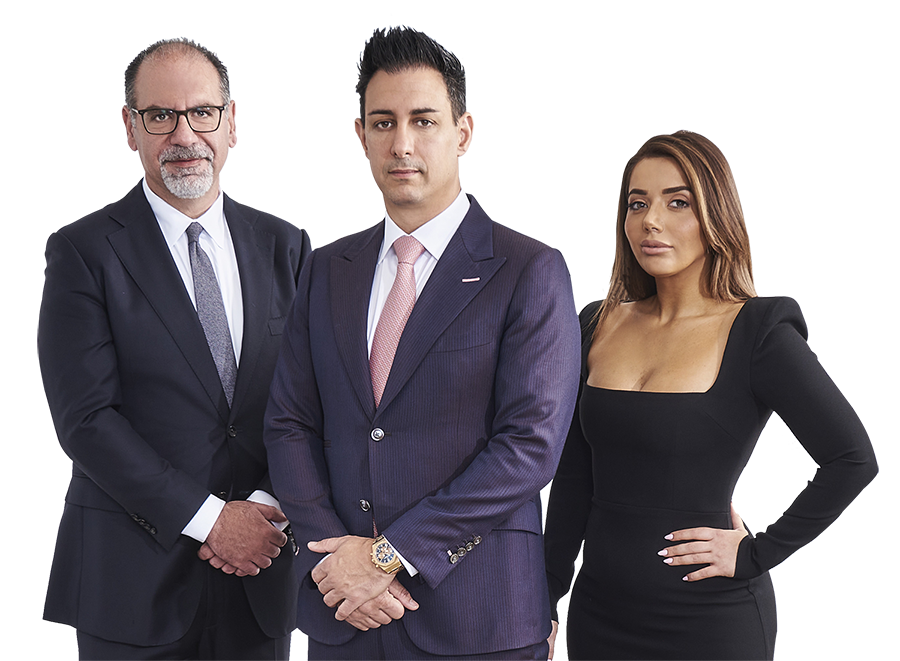 Motorcycle Accident Attorney in Fresno
There are around 100 motorcycle accidents in Fresno County each year. These accidents have caused severe injuries, oftentimes even fatalities. When a motorcyclist with another vehicle, the motorcyclist is likely to suffer severe injuries that will lead to lifelong permanent effects. In the event that you or a loved one have been involved in a motorcycle accident in Fresno, give our Fresno motorcycle attorneys a call.
It is very important for motorcyclists to take several safety precautions when driving down the highways, freeways, and residential streets in Fresno. There are several different types of vehicles on the road in Fresno, including transportation trucks that export crops and goods out of Fresno and to other surrounding counties. Fresno is known for its vast lands, which are perfect for citrus and tomatoes. With several trucks carrying citrus and tomatoes, a motorcycle and truck collision is a possible accident that is likely to occur in Fresno.
What causes motorcycle accidents in Fresno?
Other drivers: other vehicle drivers may make negligent moves which could result in a collision with motorcyclists. Oftentimes, motorcycle accidents occur because of other drivers rather than the motorcyclist themself. Driver error is the number one cause of motorcycle accidents in Fresno. If you would like to hold the negligent driver accountable for the injuries you have suffered in your motorcycle accident, give our top-rated Fresno lawyers a call today.


Inexperienced drivers: this includes both vehicle drivers and motorcyclists. Driving in Fresno County is very different compared to Los Angeles County, with long roads, which could increase the possibility of speeding.


Poor weather conditions: Although Fresno has a mild climate all year long, poor weather conditions, such as rain, could cause slippery roads which could lead to vehicle and motorcycle collisions.


Poor road conditions: the Fresno Department of Public Works and the California Department of Transportation, also known as Caltrans, are responsible for making sure that road conditions are safe and free from any potholes and brakes in the cement. potholes are a major problem for motorcycles because a motorcycle could potentially drive over it and pop a tire, or abruptly get pushed to one side. In the event that your motorcycle accident was caused by a pothole or poor road conditions, contact our attorneys to see how you could file a claim against the Fresno Department of Public Works.


Defective vehicles: in the event that there is a defective vehicle, and the driver does not know how to properly maintain a safe speed, an accident could occur.


Defective motorcycles: defective motorcycle parts are also another cause of motorcycle accidents, you could collide with another vehicle because your motorcycle was defective. In that case, you have the right to hold the motorcycle manufacturer responsible for the accident.
Fresno abides by California state laws when it comes down to motorcycles. Motorcyclists should:
maintain a safe speed
obey traffic laws
where helmets
have a valid motorcycle license
have valid motorcycle insurance coverage
Our Fresno motorcycle attorneys recommend that:
Motorcyclists wear protective gear. This is not required by law but could save a motorcyclist in the event of a severe collision


Motorcyclists know where they are headed prior to getting on to their motorcycle. Fresno could be somewhat complex with its roads and highways, and our Fresno accident attorneys recommend that you plan out what roads you are taking prior to heading out the door.
What will our Fresno accident lawyers do?
Negotiate with insurance companies and other third parties who are negligent and causing the accident to make sure that you have all your rights represented and you get the compensation you deserve.


Take into account all the different types of compensation that you are owed, including medical bills, lost wages, and pain and suffering.


Work to recover compensation that our clients deserve.


Gather necessary evidence to piece together how the motorcycle accident happened, and which parties should be the ones responsible for the accident.


Work that you may need after an accident.
Motorcycle Accident Medical Bills
The number one thing that victims are worried about after a motorcycle accident is the medical bills that they would have to deal with. One of the highest costs of a motorcycle accident is medical bills, not property damage. You may have significant medical bills for the injuries that you have suffered. Examples of medical bills could include:
Emergency room visit
Hospital stay
Prescription medication
Physical rehabilitation
Surgeries
X-rays
MRIs
CT scans
Future medical care
How much do our Fresno motorcycle attorneys cost?
Our Fresno accident attorneys operate on a contingency fee basis. This allows our clients to hire us without having to pay a dime out of pocket. Unless we secure a settlement or a judgment, our clients owe us nothing.
Do motorcyclists need insurance in California?
Motorcyclists need insurance, and it is illegal for motorcyclists to drive a motorcycle without insurance. All drivers, whether it is a vehicle driver, motorcyclist, or a truck driver, must have liability insurance.
What can I do to get compensated for my Fresno motorcycle accident?
There are different steps that you could take to get compensated from the at-fault party in the event that you have been involved in a motorcycle collision. The different steps could include:
Filing a claim with your insurance company: his is different from filing a lawsuit because this is simply you seeking compensation from your insurance company. This is most likely the circumstance in the event that the driver's car insurance does not cover all of your costs, or the driver does not have car insurance at all.


Filing a claim with the other party's car insurance: usually, this is the most common step that motorcyclists take when they are involved in a collision with another vehicle. But, this circumstance could be different depending on the details of the collision.


Filing a lawsuit in court: in the event that it doesn't work out with your insurance company or with the third party's insurance company, you could always file a lawsuit in Fresno court. This may require court costs and fees, but oftentimes are worth it in the event that insurance companies deny paying out any claims.
Make a free consultation appointment with our Fresno accident attorneys today to see what steps you should take for your specific motorcycle case.
What type of injuries result from a motorcycle accident in Fresno?
Broken bones
Amputation
Scarring
Traumatic brain injuries
Neck injuries
Spinal injuries
Abrasions
Contusions
Burns
You should hire an experienced Fresno to make sure that they hold the negligent party responsible for your medical bills. The best thing you could do for yourself is to keep all the medical bills, receipts, and invoices that show exactly how much compensation you should be owed.
If you or a loved one have been involved in a motorcycle collision, look no further. Our attorneys at Megeredchian law know how to maneuver through the Fresno legal process to make sure that we hold negligent parties accountable for their actions.
We are always available to answer any questions that our clients may have regarding their motorcycle accident lawsuits. Motorcycle accident lawsuits could sometimes get complex when other parties try to fight back and say that they were not negligent. Contacte a nuestros abogados de accidentes en Fresno
What if I was also responsible for my bicycle accident?
Although many bicyclists do not like to admit it, they may also be partially responsible for the accident they were involved in. Even if you were partially responsible for causing the accident, you may still hold the other party responsible if they were negligent. Instead, you will receive a portion of the compensation instead of the full amount since you are partially to blame.
For example, if you were not wearing a helmet, and you are riding your bicycle above the speed limit, and another car swerves onto the bicycle lane, both you and the other vehicle could be held responsible for the accident. If you had not been speeding, you may not have been involved in the accident, and if the other vehicle had not swerved into your bicycling, then the accident may have also been prevented. Since both parties could be liable, attorneys would then work to look into which party is most responsible. iI the parties determine that the other vehicle was 70% at fault and you were 30% at fault, you are able to collect 70% of the compensation that you have suffered. This is known as a comparative fault system in California.
Bicycle accidents could get very complicated. This is especially true when determining the percentage of fault. You need a highly qualified Fresno bicycle attorney to help determine what party is at fault, and whether one party was more negligent than the other.
What should I do if I'm hit by a car in Fresno, California?
 Call 911 immediately
 Take photos of the property damage
 Take down the information about the other drivers involved
If there were any witnesses to the accident, take down their information
If there were any security cameras that may have recorded the accident, request video footage
 Do not admit fault
 Contact our Fresno bicycle attorneys
 Make sure you attend all your medical appointments
 Do not speak to anybody else other than your attorney
Contact our top-rated Fresno bicycle accident attorneys for a complimentary consultation. Our top-rated attorneys at Megeredchian law will help you every step of the way as you see compensation for your bicycle accident injuries. You should not have to do this alone. Our accident attorneys will be on your side every step of the way to make sure that you get the care you deserve.