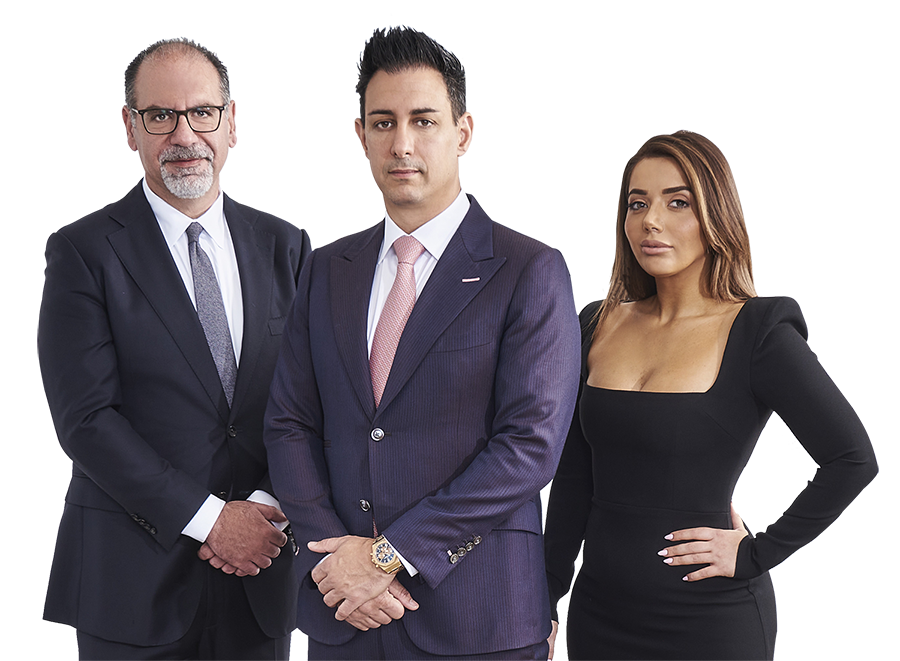 Motorized Scooter Accident Attorneys
Motorized Scooter Accident Attorneys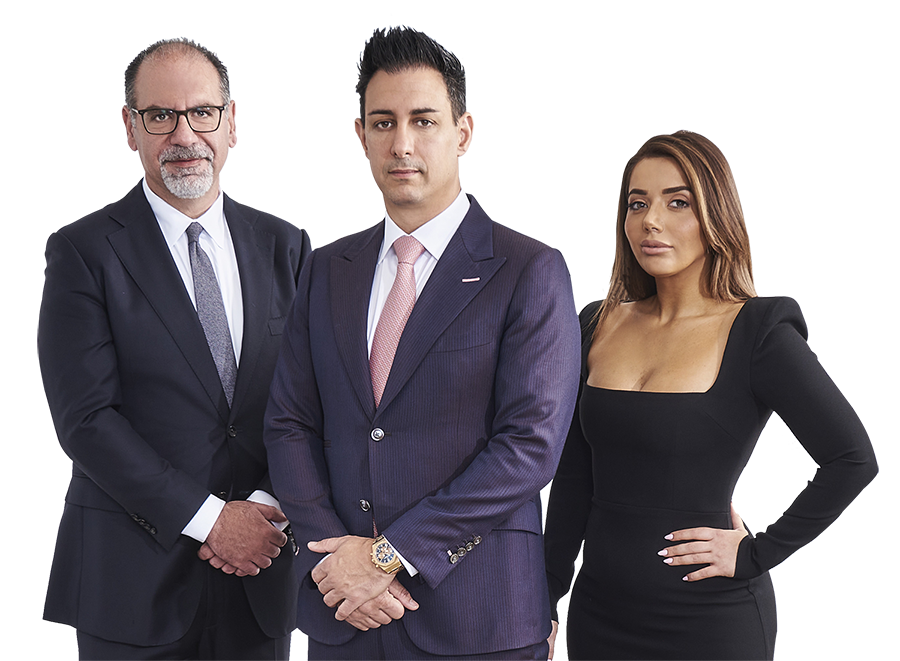 Motorized Scooter Accident Attorneys
If you have been injured while riding an electric scooter, contact our top-rated personal injury Los Angeles attorneys today.
 According to the United States Consumer Product Safety Commission, electric scooter accidents are at an all-time high. Many choose to drive electric scooters, electric bikes, and hoverboards every day to get to work and school. This can pose an increased safety risk in populated cities such as Los Angeles. There are several different means of transportation on the roads in Los Angeles and Santa Monica, from cars to trucks to bikes, making it especially dangerous to drive and share the road.
There were 25,400 electric scooter accidents that involved emergency treatment in 2020.  Injuries that occurred from an electric scooter accident were most common at the upper and lower limbs. Those involved in the accident also suffered from head and neck injuries.
Our accident attorneys are available 24/7 to handle all your personal injury claims caused by electric scooter accidents in California. We have offices located in several cities in Los Angeles County, and are available by phone and email to discuss your case. No person should have to suffer alone because of another's party's negligence.
What is an electric scooter?
An electric scooter is a motorized scooter with handlebars that allows the rider to stand on a floorboard. Usually, electric scooters can go up to 25 mph depending on the type of scooter. It is illegal to ride an electric scooter with another passenger.
 Examples of Electric Scooter Accidents
There are several different causes as to why electric scooter accidents happen. For example, the different causes of electric scooter accidents may include:
Potholes in the road
Construction machines in the road
Fallen branches in the road
Colliding with pedestrians 
Left turn accidents
Other negligent drivers
Who are the liable parties in an electric scooter accident?
Our attorneys will work to make sure that we hold the negligent parties liable for your electric scooter accident. Usually, determining liability could be very difficult, especially if there are multiple parties involved. The different parties could include:
Government entity: this occurs when the roads are not adequately maintained, and dirt and gravel caused the accident.
Other pedestrians: when other pedestrians run towards an electric scooter, they may be held liable for any accidents.
Other drivers: when other drivers fail to see the electric scooter, and violate California Vehicle Codes, they may be held liable for an electric scooter accident.
Electric scooter manufacturer: the manufacturer of the electric scooter could be held liable under a product liability claim if the accident was caused by a defect.
How do you prove liability?
When proving liability against the negligent party, our top rated accident attorneys will have to show  several elements have been established. These elements are:
The driver had a duty to drive in a reasonably safe manner
The driver breached that duty when they failed to drive in a reasonably safe manner
The driver caused the plaintiff to suffer an accident
The plaintiff now suffers injuries
Electric scooters do not require a driver's license to operate. Currently, there are several different types of apps that allow passengers to rent electric scooters to get from one place to another. Examples of these apps include:
Lime
Bird
Razor
Metro bike
Uber
Jump
Lyft
Transit
Social bicycles
Users of these apps simply open the app and scan the bike/scooter they wish to rent.  When they are done using the scooter they scan the scooter and are advised to leave it at the designated area.
A common problem that has now surfaced with these electric scooters is that there are not enough designated places for riders to leave the electric bikes and scooters. Many resort to leaving it on the side of the street, which poses a risk to pedestrians and cars.
Another problem that exists is the confusion as to where riders should ride the scooters. For example, many are torn between riding their scooters on the sidewalk where pedestrians walk by, or in the bike lane where several cars may negligently drive towards them.
Do I need to wear a helmet when riding an electric scooter?
There is no statewide law that makes it mandatory to wear a helmet when riding an electric scooter for those over 18. Some cities have enacted their own detailed laws regarding bike safety.
What happens if you get hurt on an electric scooter?
If you or a loved one have been injured while riding an electric scooter, you may be eligible to receive compensation for your injuries. You may be able to hold the negligent parties liable for damages. The different types of parties you could hold liable depends on the circumstances of the accident.  To determine which parties, you could receive compensation from, contact our top rated personal injury attorneys today for a free no risk consultation. During this no obligation consultation, we will determine the different types of damages you could receive, the liable parties, and the next steps to take with your claim.
What injuries are caused by electric scooters?
Electric scooter accidents can lead to very severe injuries. These could include:
Broken bones 
Spinal cord injuries
Traumatic brain injury
Head injuries
Neck injuries
Paraplegia
Amputation
Wrongful death
Are electric scooters legal on sidewalks in California?
According to recent California law, it is illegal for one to ride their electric scooter on any sidewalk in California. Electric scooters must instead use designated bike lanes. In certain residential areas, you are not allowed to operate your scooter at a speed higher than 15 mph.
Has anyone been killed by an electric scooter?
Although electric scooters are very efficient and eco-friendly, it also has its drawbacks. There were 71 electric scooter fatalities between the years 2017 to 2020.
How can I prevent electric scooter accidents?
 There are some steps you can take to prevent severe injury from a scooter accident. For example:
Always wear a helmet when driving an electric scooter
Before getting on the electric scooter, examine the scooter for any types of damage. For example, examine the bike's lights and tires. Any signs of damage can be a sign of potential mechanical error that could cause an accident.
Our top-rated accident attorneys are on your side to make sure that you get the representation you deserve. Although electric scooters are a cost-effective way to get from one place to another, they still account for a large number of fatalities and severe injuries. Electric scooters also place pedestrians at risk. Pedestrians have a high chance of getting hit by an electric powered scooter.
How much does an electric scooter accident attorney cost
Our electric scooter accident attorneys work on a contingency basis. This means that you do not have to pay for our attorneys upfront unless we win a judgment or settlement in your favor. Electric scooter accidents could cause very severe injuries, and we understand that after being involved in an electric scooter accident, many may not have the financial means available to hire an attorney.
Our contingency-fee rules allow us to represent our clients and front all the costs associated with their litigation claims. While we focus on collecting compensation, you should focus on healing from your injuries.
Our Electric Scooter Accident Attorneys Are Here to Help You
If you have been injured while riding an electric scooter, contact our experienced accident attorneys today to see how you can collect compensation from the negligent party. Because city streets could be busy, electric scooter accidents could be very complex and involve multiple parties. We have been representing injured victims for decades, and have a successful track record of winning settlements and judgments in our clients' favor. We want to make sure that we understand all the details of your claim, and provide individualized attention to our clients to make sure that all their concerns are accounted for.
Call us today to speak with our legal team to set up a free consultation.