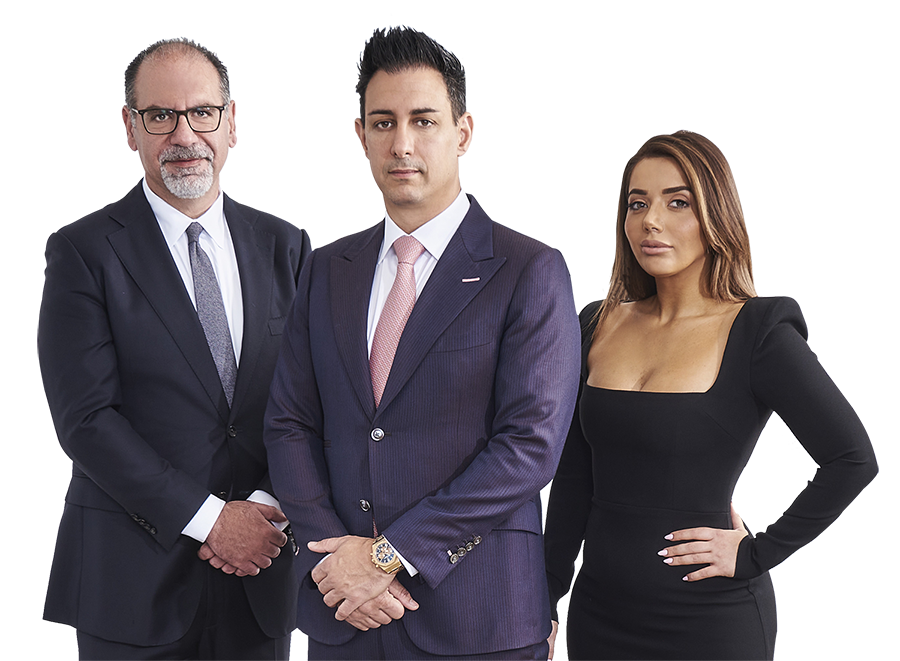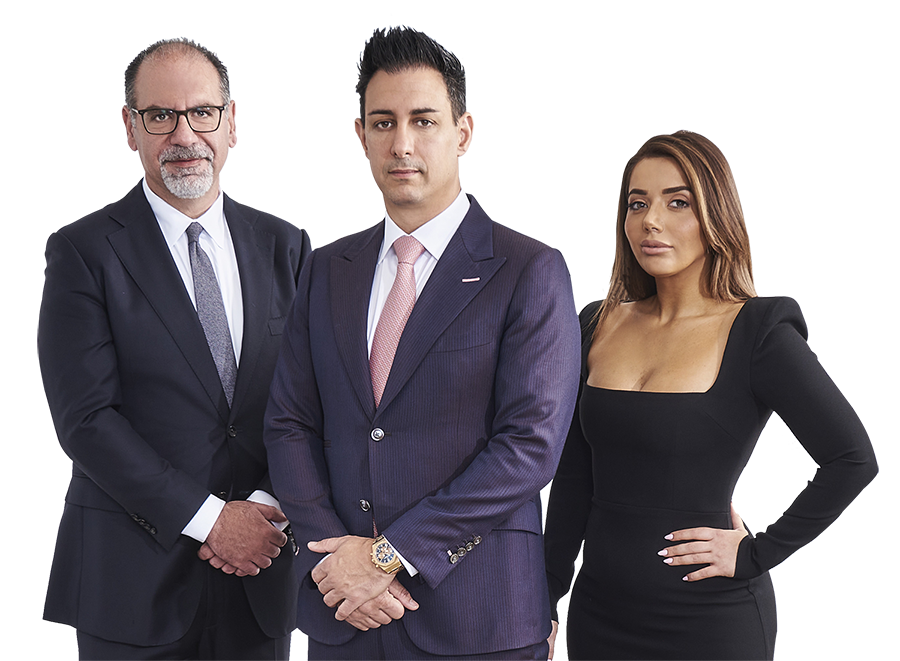 If you have suffered internal organ injuries from another party's negligence, contact our top-rated attorneys today.
Our top-rated accident attorneys are available 24/7 to make sure that you have the legal representation you need to seek compensation for your injuries. We understand that organ damage could be a very severe and traumatic experience. No person should have to endure this pain alone, and pay for their costs themselves.
 If you or a loved one has been injured as a result of another party's negligence, we are here to help every step of the way. We have decades of experience representing those who have been injured and have suffered organ damage because of another party. Our attorneys have recovered around 300 hundred million dollars for our clients, and have a successful track record holding liable parties accountable for their injuries.
 There are several different ways organ damage could happen, that is why we encourage our clients to seek medical care immediately after experiencing an accident to make sure that they get the high-quality medical treatment they deserve. Initially, many people do not think that they have suffered any type of organ damage because damage is not visible from the outside.
What is considered a serious injury in California?
California considers death, dismemberment, and disfigurement as serious injuries. This means that when there is permanent damage done to a bodily organ, it is considered a serious injury worthy of filing a lawsuit against the liable parties.
What causes organ damage?
Almost any different type of trauma could cause organ damage. there are several different types of accidents that cause organ damage, this includes:
Car accidents 
Truck accidents
Pedestrian accidents
Motorcycle accidents
Bicycle accidents 
Slip and fall accidents
Construction accidents
Organ damage occurs when there has been damage to the internal bodily organs. All organs have a significant responsibility and function in the human body, and any damage to any organ can cause severe permanent injuries. Usually, organ damage is permanent, and requires lifelong care.  Examples of organ damage include bleeding and swelling underneath the skin. Usually, trauma is experienced in the upper body, especially in the arms and stomach.
Brain: traumatic brain injury is one of the most common types of organ damage. Traumatic brain injury can cause permanent damage, and affect someone's balance, hearing, sight, and mental development.


Lung: broken bones are usually caused by an abrupt force during a car accident. For example, if an airbag abruptly deploys on a driver while they are driving, there could be severe rib damage. The bones can end up puncturing a lung. Symptoms of a punctured lung include difficulty breathing.


Heart: heart organ damage could be fatal. Usually, medical providers will determine heart damage by listening to your heartbeat and monitoring your blood pressure.


Spleen:  spleen damage could be very fatal, and usually require the spleen to be removed.


Kidneys: kidney damage could result in permanent medical treatments. Usually, if there is any type of internal bleeding, kidney damage may be the issue. Since the human body has two kidneys, if one kidney is damaged, doctors may decide to remove it.


Liver: usually, a liver can recover from severe trauma. Symptoms of liver damage include dizziness and nausea.
What are symptoms of an internal organ injury?
Bruising
Dizziness
Nausea
Fatigue
Difficulty thinking
Difficulty hearing
Bloody urine
How much is my organ damage case worth?
To determine how much your lawsuit is worth, our attorneys look at a variety of factors associated with your accident. This includes:
The severity of the organ damage
How your future has changed because of the organ damage
Who the liable parties are
How the accident occurred
Your health
Your age
Who is responsible for my organ injuries?
There are a variety of different parties that could be held responsible for your organ injuries. The most common defendants as we have seen include:
Hotel owners
Landowners
Business owners
Other drivers on the road
Pedestrians
Motorists
Bicyclists
Nursing homes
Hospitals
Organ Damage and Wrongful Death
If you have lost a loved one from organ damage during an accident, you have the right to file a wrongful death lawsuit on behalf of the deceased family member. You will be able to recover a variety of different types of compensation including loss of companionship, loss of income, and funeral and burial costs.
For more information on wrongful death lawsuits, contact our top rated wrongful-death attorneys today. Our accident attorneys understand that financial compensation will not be able to replace your loved one, but it will be some form of comfort as we hold the liable parties responsible.
What should I do after suffering an organ injury?
After being involved in an accident, it is very important that you take these necessary steps:
Contact the police immediately to have a police report written up
Seek medical care
Collect and gather information about the accident
Contact an experienced internal organ injury attorney
What should I not do after suffering an organ injury?
One of the things that we prevent our clients from doing is speaking to insurance companies immediately after suffering an internal organ injury. Insurance companies will always try to get to you after an accident, and get some type of statement from you. They will either try to use this statement against you to downplay their liability or offer a very low settlement offer. The offer may seem like a large amount at first, but insurance companies do not always compensate you for all of the damages.
Organ injuries will almost always require future treatment. That is why hiring an attorney will make sure that you get the compensation you deserve. Our accident attorneys have been negotiating with insurance companies for years, and understand the different types of tactics they use. Call us today.
How much do our organ injury attorneys cost?
Our organ injury lawyers work on a contingency basis. We understand that nobody has financial compensation readily available to hire the attorney and pay them upfront. That is why we do not get paid until our clients get paid. This means that until we win the settlement or judgment in our client's favor, we will not collect any compensation.
When should I file my organ injury lawsuit?
Every state has a statute of limitations. In California, a person who wants to file a lawsuit against a negligent party after suffering organ injuries must file their lawsuit within 2 years from the date of the accident. Many may forget to file their lawsuit, and will lose the right to file the lawsuit and seek compensation. For more information on the statute of limitations time period in California, contact our experienced accident attorneys today.
Construction Accidents and Internal Bleeding
Construction accidents are one of the most common causes of internal organ damage. One of the main reasons is because there are several tools lying around at construction sites, and many construction workers are not experienced and may not be able to use the tool properly. This may result in losing control of the tool, and causing severe accidents.
Our Top Rated Attorneys Can Help
If you have suffered any type of organ damage or disability, our top rated attorneys are available to help you navigate through the legal process with your organ damage lawsuit. We have decades of experience representing victims who have suffered organ damage, and provide you with a piece of mind while you focus on your injuries. We will take care of all the documents associated with your legal claim, along with negotiating with the at fault parties and insurance companies.
Our accident attorneys at Megeredchian Law work tirelessly to make sure that you get the legal assistance you need. We have offices located in several different cities in Los Angeles County, including Glendale, Los Angeles, San Francisco, Sacramento, Stockton, San Bernardino, Riverside, Bakersfield, San Diego, Burbank, Fresno, and Anaheim.