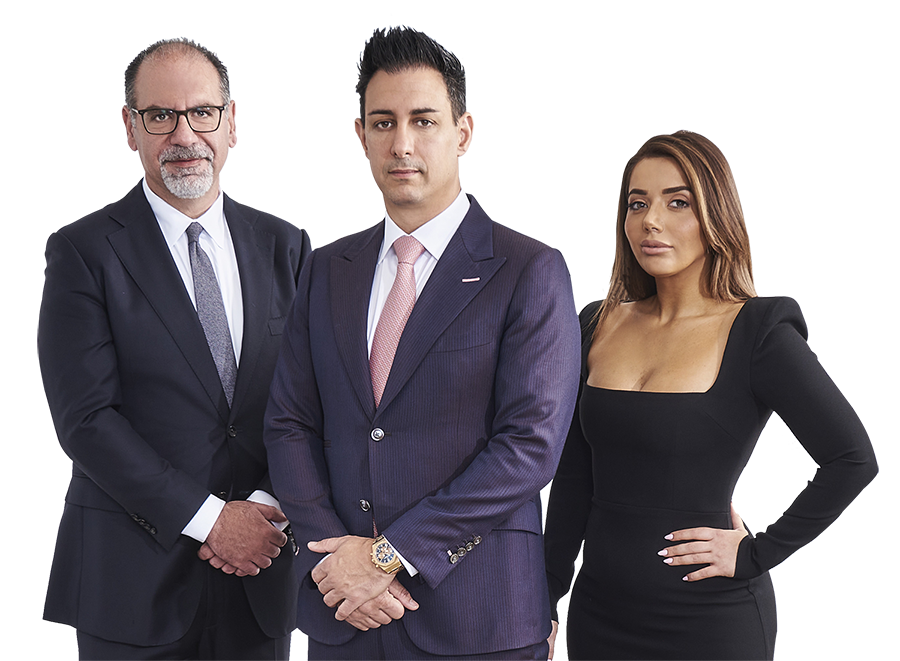 Paraplegia Accident Attorneys
Paraplegia Accident Attorneys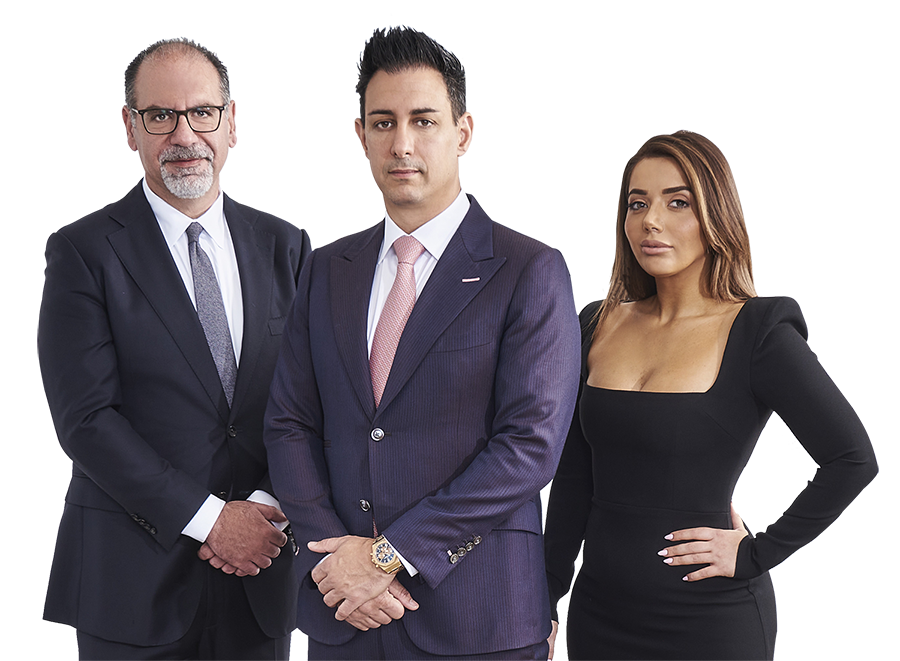 Paraplegia Accident Attorneys
Our paraplegia attorneys at Megeredchian Law work hard to make sure that you get maximum compensation for your injuries.
 If you or a loved one have been paralyzed from an accident in California, you are not alone. Our top-rated accident attorneys are on your side to make sure that you get the compensation you deserve from your accident. In California, you have the right to seek compensation for your injuries from the at fault party who caused the accident. Our attorneys offer free case evaluations where we will review the details of your case, and determine who the at fault parties may be, what type of compensation you could recover, and how much your case is worth. Our consultations are no obligation to you, and you will be able to discuss all your questions and concerns with our top-rated legal team.
Our top-rated accident attorneys have decades of experience representing victims who have suffered paralysis in an accident. We have recovered around 300 hundred million dollars for our clients, and work on a contingency fee basis. We do not collect any money upfront unless we win a settlement or judgment in favor of our clients. Once we do win compensation for our clients, we take a percentage of the compensation. This percentage is communicated to the client prior to taking them on as a client. We always want to make sure that our clients are always well-informed, and are constantly kept in the loop regarding the circumstances of their accident claim.
What are the other types of paralysis?
 Other than paraplegia, there are several other types of paralysis. This includes:
Monoplegia: this affects only one part of the body. For example, a victim experiences paralysis to their one hand.
Hemiplegia: hemiplegia affects one side of the body, for example the left arm.
Tetraplegic: this occurs when the victim suffers paralysis at both their arms and legs.
Almost all types of paralysis need 24/7 medical care to make sure that the victim can perform the basic activities of their daily life. Our top-rated paralysis lawyers will assist you in recovering compensation for your injuries, along with any future medical attention and treatments you may need.
How much is my big rig accident case worth?
The worth of a big rig accident claim depends on the circumstances of the accident. No attorney will be able to provide you with a detailed specific amount of compensation you can receive without getting all the details about your accident. Our accident attorneys all offer free no risk consultations, where we will ask all the questions necessary related to your big rig accident to determine the compensation you could receive for your injuries. Big rig accidents almost always lead to very severe injuries, especially because vehicles do not have a protective strong barrier that trucks do.
What are the different types of symptoms for those who are paraplegic?
Depression
Limited Mobility
Pain
Infections
Difficulty moving
Loss of sensation
Tingling
Loss of bladder control
Difficulty breathing
Numbness
According to the National Spinal Cord Injury Statistical Center:
Paralysis is more widespread than many people think
Only 15% of individuals who have paralysis are employed
The majority of paraplegia is caused by car accidents and sporting accidents
Young adults and older adults are more likely to experience paraplegia than any other age group
There are around 17,000 spinal cord injury cases that occur each year in the United States
There are currently around 5 million individuals that live in the United States and suffer paralysis
The average hospital stay for a paraplegic is 11 days, but requires months, even years of physical therapy
What are the most common types of paralysis?
Multiple sclerosis
Spinal cord injury
Cerebral palsy
Stroke
What accidents can cause paraplegia?
Sporting accidents
Car accidents
Truck accidents 
Bus accidents 
Pedestrian accidents
Motorcycle accidents
Bicycle accidents 
Construction accidents
Plane accidents
Slip and fall accidents
Nursing home accidents
Defective products
Birth injuries
What is my quadriplegic case worth?
Quadriplegic cases range from $100,000 to over $1,000,000. The more severe your injuries are, the more you will recover in compensation. Contact our accident attorneys today to determine how much your case is worth. We will not be able to give you a straightforward answer as to how much your case is worth until we have heard all the details regarding your claim. Contact us to schedule your consultation. The different factors we take into consideration when determining how much your quadriplegic lawsuit includes:
The severity of your injuries
How your life has changed
Your daily routine
Where the accident occurred
Your degree of fault in the accident
Your age
Your health
The job you had
The at fault party
What type of damages can I recover for my paralysis?
When recovering damages, we always have our top-rated experts determine what the client may need in the future. For example, we have strong relationships with several medical experts who will assist us when determining what type of medical treatments you may need and the compensation you should be reimbursed. We also have a life care planner to assist us in determining the rehabilitation costs. The different types of damages you can recover include:
Lost income
Pain and suffering
Medical bills
Rehabilitation costs
Future medical costs: it is estimated that future lifetime costs for a paraplegic victim range from around 2 million to 3 million dollars
Punitive damages: is only awarded in certain circumstances, when the defendant shows malicious intent
Funeral costs
How much does a personal injury lawyer cost in California?
Accident attorneys get paid in several different ways. Our contingency fee attorneys only collect compensation if we win money in your favor. We pay for all of your fees associated with litigating your claim upfront.
How To Prove Liability for Your Paraplegic Lawsuit
Your top-rated personal injury attorney must have to prove elements of negligence and filing a legal claim against the negligent party. This can be proven by showing that:
The defendant had a duty to act in a reasonably safe manner
The defendant failed to act within that duty, and failed to act within a reasonably safe manner
The defendant caused the accident
The plaintiff now suffers extensive damages
When should I file my paraplegia lawsuit?
In California, you must file your claim within the statute of limitations time period that is applicable to your claim. Statute of limitations establishes a time limit on when a plaintiff could file their lawsuit. If the plaintiff failed their lawsuit too late, then they will lose their right to seek recovery for their costs.
In California, you have two years from the date of the accident to file your lawsuit. For more information, contact our paraplegia attorneys as soon as possible.
Contact Our Paraplegic Injury Attorneys Today
Paralysis is one of the most severe and catastrophic injuries caused by an accident. Our paralysis injury attorneys are available 24/7 via phone and email, and have offices located in major cities in Los Angeles County to make sure that we give our clients the help they deserve. Paralysis can oftentimes lead to limited mobility forever, and victims will have to cope with the limited mobility forever. We understand how stressful it could be to suffer paralysis, and to have your Independence taken away as you need help performing basic daily activities.
Contact our top rated legal team today to schedule your free no obligation consultation. Our attorneys will answer all your questions and concerns you may have regarding the legal process to make sure that you get the compensation you deserve. Our accident attorneys will do everything we can to make sure that we succeed in your favor. Do not hesitate to contact us today.