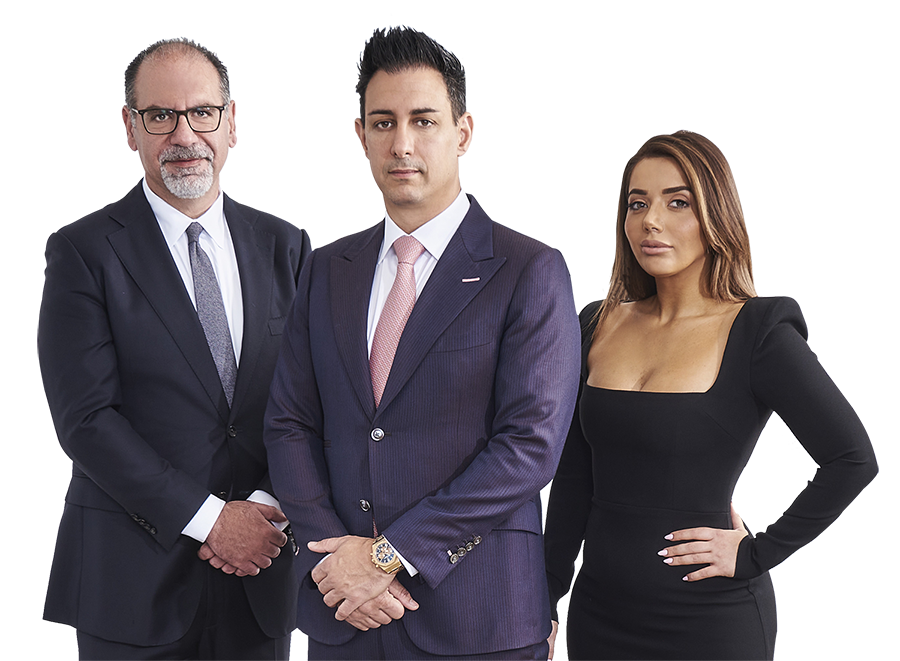 Accident Attorneys in Fresno
Fresno Accident Attorneys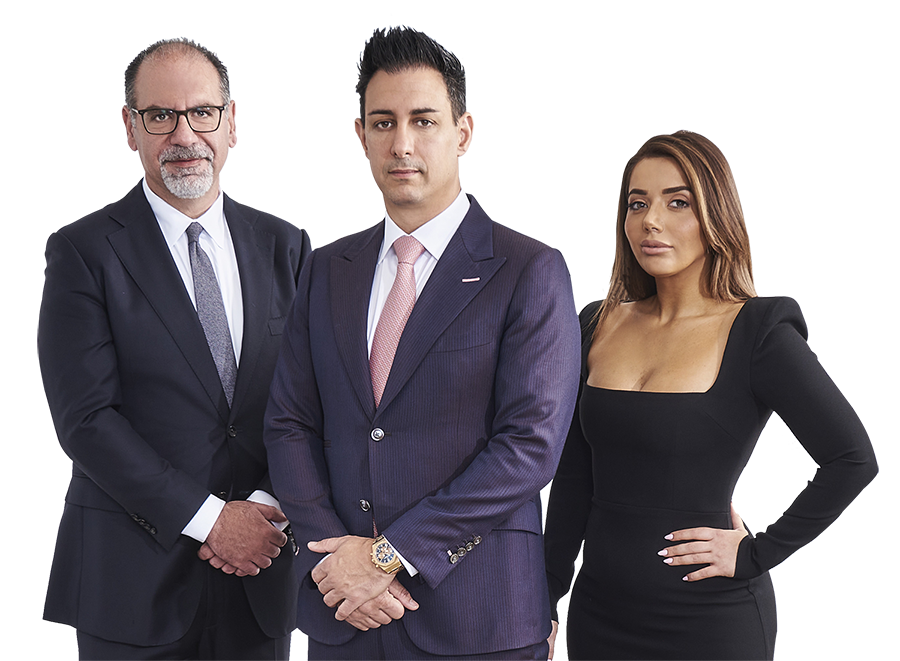 Pedestrian Accident Attorney in Fresno
There are around 150 pedestrian accidents in Fresno according to the California Highway Patrol Statewide integrated records system. Pedestrian accidents could result in severe life-threatening injuries that may require medical treatments. Pedestrian accidents could include  automobile and pedestrian collisions, bicycle and pedestrian collisions, truck and pedestrian collisions, motorcycle and pedestrian collisions, etc. Pedestrian accidents could also include construction site accidents that occurred because a site was left in a dangerous condition.
Why do pedestrian accidents occur in Fresno?
Poor road conditions: poor road conditions could make it hard for drivers, which could get nearby pedestrians involved in an accident.


Speeding: speeding is the number one cause of pedestrian and auto collisions. Usually, drivers who are speeding do not have enough time to come to a complete stop when they finally realize the pedestrian is crossing the street.


Failing to yield to pedestrians: California law requires that all drivers yield to pedestrians. In the event that a driver fails to yield to a pedestrian and causes a collision, the driver will most likely be responsible.


Poor street lighting: streets, including residential neighborhoods, must have proper lighting. In the event that proper lighting is not maintained by a government entity, a driver may not be able to see a pedestrian, which could result in an accident.


Pedestrian's negligence: the pedestrian themself could also be negligent. For example, if a pedestrian fails to follow the traffic lights and enters the intersection when it is the right of way for oncoming vehicles, this could potentially be a factor considered in comparative fault.
What if I was also responsible for my pedestrian accident in Fresno?
Fresno follows California state laws, which put comparative fault laws into effect. Comparative fault laws state that in the event a pedestrian is partially responsible for their injuries in a pedestrian accident, the pedestrian still has the right to file a lawsuit against the negligent party. The pedestrian's compensation is just reduced by the percentage of fault. This percentage of fault is determined once a lawsuit is filed and both parties enter discovery and start to gather evidence.
Is it illegal to jaywalk in Fresno?
Before 2023, it was illegal to jaywalk in California. But, starting January 1st, 2023, jaywalking was decriminalized. This means that pedestrians could cross at any point, even if it is not a designated intersection. Instead, pedestrians must be able to determine when it is a safe opportunity to cross the street. This was signed into law under the California Freedom to Walk Act, which decriminalized pedestrians getting ticketed for jaywalking.
Where are the most common areas for pedestrian accidents in Fresno?
Although a pedestrian accident could occur almost anywhere, according to the Fresno Police Department's studies, there are a set of streets where pedestrian accidents were at an all-time high compared to other streets in Fresno. These streets are:
Cedar Avenue
Dakota Avenue
Shields Avenue
1st Street
Clinton Avenue
Fresno Street
Herndon Avenue
Gettysburg Avenue
Maroa Avenue
Shaw Avenue
Ashland Avenue
Blackstone Avenue
Even if you have not been involved in a pedestrian accident on any of the above streets, we still recommend that you speak to our Fresno accident attorneys. Pedestrian accidents can occur anywhere, and anytime.
Drivers must yield to pedestrians that are crossing the road, even if it is an unmarked crosswalk
Pedestrians must always look both ways prior to crossing the street
Bicyclists must yield to pedestrians on sidewalks and crosswalks
Pedestrians should face traffic if there is no sidewalk on the street
Pedestrians must follow traffic signals at all times. This means that if there is a sign that explicitly says do not cross, a pedestrian should not cross.
Drivers must not park in the way of a pedestrian's visibility
There are several other specific pedestrian laws in Fresno that apply depending on the circumstances.
Pedestrian Injuries in Fresno
Of you or someone you know has been injured in a pedestrian accident in Fresno, it is important that you get medical attention as soon as possible. After being involved in an accident, many people refrain from getting medical attention because they think they cannot afford it. But, Fresno law allows pedestrians to get compensated for injuries they have suffered if another party caused it. Some examples of injuries include:
Fractures
Traumatic brain injuries
Spinal cord injuries
Organ damage
Soft tissue injuries
Fresno Pedestrian Accidents on Route 99
Fresno is known for its Highway Route 99. Highway Route 99 was considered to be the most dangerous road in all of California because of the number of accidents that occurred. Accidents were more likely to occur during night hours. Accidents on Route 99 usually resulted in fatalities. In the event that you have suffered any injuries while on Route 99, give our accident attorneys in Fresno a call today.
Pedestrian and Train Accidents
Recently, there has been an increase in the number of pedestrian and train collisions in Fresno. In a single year, there were around 10 fatalities that resulted from pedestrian and train collisions. The most dangerous intersections for pedestrian and train accidents in Fresno are:
Ashland and North Fruit Avenue
Southwest Blackstone and McKinley
Northwest Shields and Van Ness
To combat such an issue, the Fresno Police Department has now started to patrol more near the train stops, and there have been more fences placed near trains.
How To Prevent Pedestrian Accidents
Wear bright-colored clothing so you are easily noticed. Colors such as neon yellow or neon orange are not only visible during daylight hours but will also help during the night time. If walking at night, make sure that you carry a flashlight or wear reflective clothing.


Although jaywalking is legal, you should still only try to use designated crosswalks. When you walk on designated crosswalks, other drivers are more likely to expect you and be more mindful When approaching the crosswalk.
In the event that the street does not have a sidewalk, you should try to go around that as much as possible. When pedestrians and vehicles share the same road, the likelihood of an accident occurring is very high.
Fresno Bicycle and Pedestrian Advisory Committee
The City of Fresno has a bicycle and pedestrian advisory committee that advises the mayor on steps to reduce pedestrian accidents and fatalities and to create a safe bike lane for bicyclists. Further, this committee looks into the maintenance of crosswalks and bike lanes to make sure that poor road conditions do not cause pedestrian or bicycle accidents.
Can you ride your bicycle on sidewalks in Fresno?
It is illegal to ride your bike on a sidewalk in Fresno, California. Bicyclists could get fined, and in the event they are involved in an accident, could be considered negligent
Contact a Top-Rated Fresno Pedestrian Accident Attorney Today
Because of the constantly changing pedestrian and bicycle laws in California, it takes an experienced attorney to make sure that they stay on top of your case and meet all the requirements needed to file a lawsuit. Simply making one error could damage your entire pedestrian accident case. Go with a law firm that has decades of experience, and contact us today to schedule your complimentary consultation.