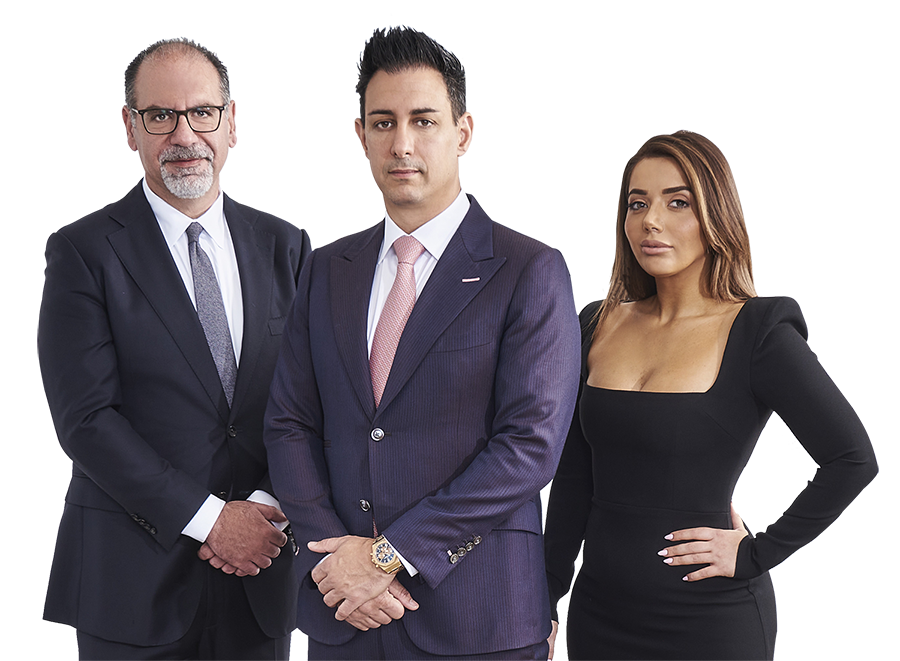 Quadriplegia Injury Attorneys
Quadriplegia Injury Attorneys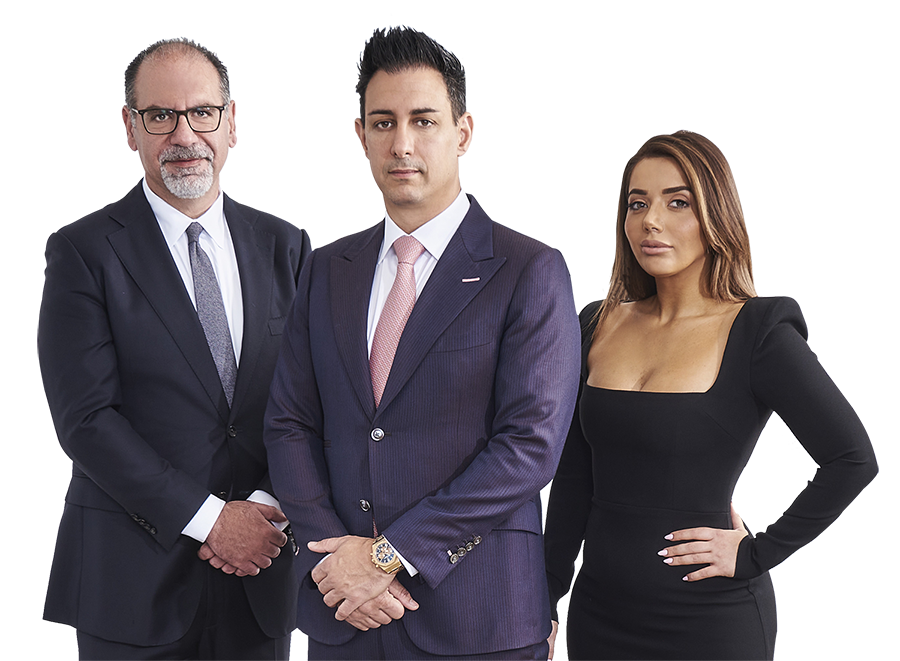 Quadriplegia Injury Attorneys
Our experienced quadriplegia injury lawyers are available 24/7 to make sure that you get the compensation you deserve.
Unfortunately, one of the most severe injuries that victims of accidents may endure is quadriplegia.  When suffering such a severe injury, it is important that you have an experienced attorney on your side to make sure that you get the legal assistance you deserve. If you or a loved one have suffered quadriplegia as a result of another party in an accident, our accident attorneys are available to help you throughout the legal process. You have the right to seek compensation from the at fault party.
Our accident attorneys are available 24/7 via phone and email, and have offices located in several main cities in Los Angeles. We want to make sure that you get all your medical bills, lost wages, along with any pain and suffering, compensated for your losses. Our top-rated attorneys have decades of experience representing victims who have suffered quadriplegia.
Quadriplegia occurs when there is paralysis and loss of function to a victim's arms and legs from an accident. This is one of the most severe types of paralysis, and leads to very expensive medical bills. Usually, there are several treatments, prescription medication, medical devices, and nursing assistants that are needed after suffering quadriplegia. Those who are quadriplegic must have constant 24-hour medical assistance going around the house. Quadriplegia could have physical, financial, and emotional lifelong effects. Our accident attorneys are here to make sure that you get all the compensation you deserve. We understand how difficult it may be, and will provide individualized attention to each one of our clients' cases to make sure that they do not go through these hard times alone.
We offer free no risk consultations, where we'll review the merits of the accident, what type of compensation you can receive, and which parties we can hold responsible for your injuries. As you focus on coping with your injuries, our accident attorneys will help you navigate through the legal process and make sure that you get compensated for your past, present, and future finances.
What causes quadriplegia injuries?
Several traumatic experiences can cause paralysis to the C1 to C8 portions of the spinal cord. When severe trauma occurs, such as a blunt force, the spinal cord may stretch or sever. When this happens, victims may suffer several different types of symptoms such as inability to move, numbing, tingling, etc.
There are several different types of accidents that could cause quadriplegia. Car accidents are one of the most common types of causes. The other types of accidents include:
Motorcycle accidents
Truck accidents 
Airplane accidents 
Pedestrian accidents 
Slip and fall accidents
Premises liability accidents
Workplace accidents
DUI accidents
Construction accidents
Battery
Assault
All of these instances mentioned above involve some form of severe physical trauma. When this occurs, you could sustain very severe injuries to your spinal cord. If you have been involved in any of the above accidents, contact our top-rated accident attorneys immediately to see how our attorneys can help you seek the compensation you may need.
Why should I hire a quadriplegia attorney?
After enduring a severe accident, insurance companies and adjusters will try to contact you to downplay their liability and limit the amount of the cash settlement offer. They will try to blame different types of factors, such as the conditions the victim had prior to the accident. Our accident attorneys know how to navigate and deal with insurance companies to make sure that you get the highest compensation you could possibly receive.
We will negotiate with insurance companies while you focus on healing from your injuries. Suffering a quadriplegia accident could be very severe and traumatic.
How much do our quadriplegia injury attorneys cost?
Our quadriplegic attorneys work on a contingency basis, which means that we do not collect any compensation unless we win a settlement or judgment in your favor. This means that we do not get paid hourly, we only take a percentage of the compensation after we recover monetary damages in your favor. Until you get paid, we do not get paid.
The Effects of Quadriplegia
Quadriplegia can have several different types of effects on the victim. This includes:
Depression
Anxiety
Digestive problems
Breathing problems
Muscle spasms
Sexual dysfunction
These complications can be long-term, and can affect your life forever. We fight to make sure that you receive the compensation you deserve.
How Quadriplegic Injuries Are Treated
Usually, quadriplegic injuries are permanent, and will have lifelong effects. Therefore, the number one concern for medical providers is to make sure the patient is stabilized, and all the emergency surgeries are done. For example, if there is an object in the patient's spinal cord, doctors will immediately remove that object. Patients will then have to stabilize by attending physical rehabilitation therapy. During these physical rehabilitation sessions, patients will learn to cope with their quadriplegic injury. They will strengthen other parts of the body, and improve movement and mobility. Different types of medical treatment that may be needed include:
Wheelchairs
Electric scooters
Braces
Modified Vehicles
Modified phones
Modified computers
24/7 home support
Weight training
What if I was also at fault for my spinal cord injury?
If you are also at fault in your paraplegic injury, you may still be able to recover a portion of your medical expenses and lost wages. California follows a pure comparative law statute, which means that you still will be able to recover a portion of your compensation. Your compensation will only be decreased by the percentage of fault.
For example, if you were 10% liable for the car accident that caused your quadriplegic injuries, you will still be able to recover the 90% compensation from the other party.
What type of compensation should I receive for my quadriplegic lawsuit?
Quadriplegic injuries can cause financial burdens, along with the physical and emotional toll it can take on you. Not only does this affect the victim, but it also affects the victim's family as they work hard to make sure that their family member is cared for. This may require several family members taking off from work to make sure that they attend to their injured family member. There are several different types of compensation a victim of a catastrophic accident could recover. Our quadriplegic injury attorneys could recover:
Past medical expenses: this refers to all the surgeries, prescription medication, and past rehabilitation costs
Future medical expenses: this refers to the future attendant care that the victim may need
Emotional distress: undergoing quadriplegic injuries is a very traumatic experience, and could be emotionally frustrating to the victim
Past lost wages:  this refers to the wages the victim missed out on while in the hospital
Future lost wages and loss of income: if the quadriplegia is permanent and causes severe injuries, the victim will be unable to return back to work, the victim could recover future loss of income
Medical equipment: a quadriplegic injury most likely will always require medical equipment for mobility to get around
Contact Our Spinal Cord Injury Attorneys Today
Our attorneys at Megeredchian Law understand what it takes and are dedicated to fight for the rights of our quadriplegic victims, along with their family members who have also suffered. We understand the financial toll a quadriplegic injury takes on a loved one. The victim will be unable to return back to work, and even resume normal basic activities.
Our aggressive injury attorneys will fight hard to make sure that you get every dollar you deserve. Contact our experienced legal team today to set up a free no risk consultation. During this consultation, we will make sure that we have all the details regarding your case, and successfully navigate through the legal process in your favor. Contact us today.