Should I Hire A Lawyer For A Minor Car Accident?
There are several different types of car accidents that could occur, some may be more severe than others. Although each car accident could most likely result in some type of damage, there are minor car accidents that may only result in a couple thousand dollars in damages. In that case, many are left to wonder if it is even worth hiring a car accident attorney.
We understand all your questions and concerns you may have after a car accident, including the next steps you should take after a car accident. The first step that we would advise anyone to take after a car accident is to get a medical evaluation immediately. Even if you believe that your car accident was just minor, and no one suffered any injury, you should still get evaluated by a medical provider since you may not feel all the symptoms until a couple days later.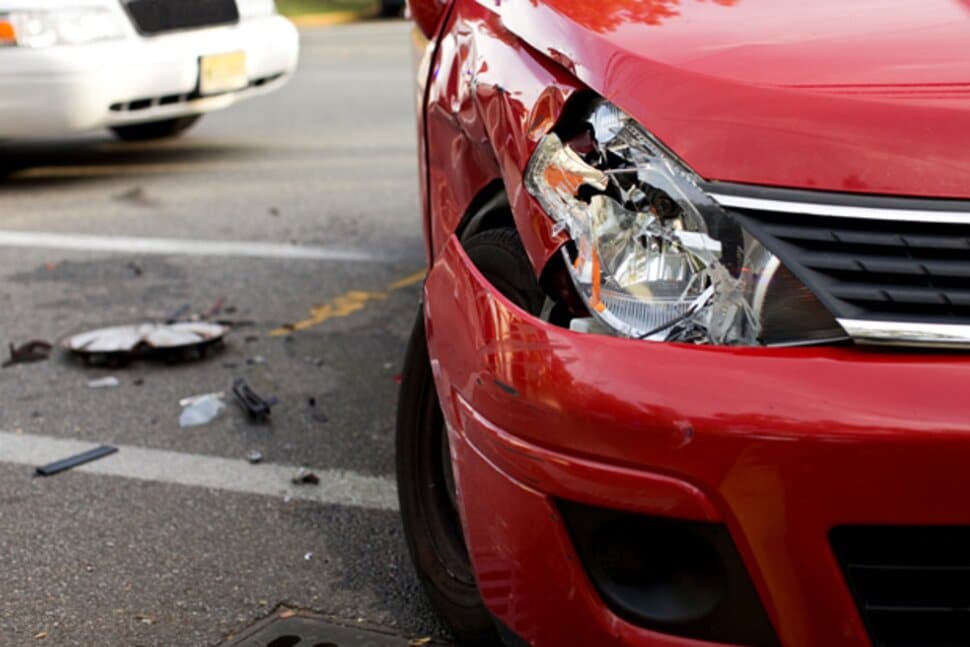 Is it required to have an attorney?
In California, it is not required for you to have an attorney when filing a lawsuit against another party. However, it could make the lawsuit so much easier if you have a person that is experienced with the law, especially if you have injuries that you suffered.
What are the positives of having an attorney represent you in a minor car accident?
The damages may be more: no one has an exact idea as to how much damages are worth until you gather all the evidence necessary. Some may be shocked to hear that a simple medical evaluation or simple medical imaging done in the hospital could account for thousands of dollars in medical bills. Property damage is also a bill that many do not consider after an accident. You may think that the car accident was minor immediately after the accident if you have not suffered any pain, but the pain may eventually come forward a couple of days, even weeks after the accident.
Injuries do not show up until days Later: injuries, especially traumatic brain injuries and internal bleeding do not result in immediate pain. This is especially because after an accident, your adrenaline is at an all-time high. You should visit a doctor, even if you believe you are not hurt.


A car accident attorney will help you get compensation for all the different types of injuries: a minor accident may result in only an injury or two, but this is usually not the case. You may not have just a single injury in just one body part.
What are the different types of damages you could recover from a minor car accident?
Just because your accident resulted in minor injuries does not necessarily mean that you will only be able to collect one type of damage from the at-fault party. Rather, you are able to receive a variety of damages depending on the circumstances of the accident. Examples of damages you could recover, even in a minor accident, include:
Medical bills
Past lost wages
Future lost wages
Future lost income
Pain and suffering
Loss of enjoyment of Life
Permanent medical care at home
Regardless of the damages that you have sustained, you should not have to pay for any damages out-of-pocket if it was caused by another party. To hold the other party responsible, call us today.
It is important to keep in mind that regardless of the accident, whether it was minor, or major, you have a right to a car accident attorney. You never know how much an accident is worth, or what the damages will be in the future, especially because there are injuries that could have lifelong effects. Most of the time, you will require an attorney to help you get the compensation you deserve. Each accident is different, so it depends on the circumstances, but for the most part, you will need legal representation.
When do I need a car accident attorney?
There are specific circumstances where we advise you to get an experienced attorney on your side. These circumstances include:
When you have suffered lost wages at work
If you were not at fault for causing the accident
What does a car accident attorney do?
A car accident attorney will work endlessly to make sure that negligence is proven in a car accident. In order to prove negligence, there are several elements and factors that an attorney must meet, that is why we recommend that you get a highly experienced attorney on your side to make sure that the other party is held responsible.
When you are not represented by an attorney, there are several different types of damages that could necessarily be forgotten. Having an experienced attorney will build a strong claim and define what damages and compensation you may need.
Negotiate and communicate with other parties: it could be very difficult to communicate with other at fault parties, especially if they are represented by an attorney. If you are not represented by an attorney, the other party may try to take advantage of you, and use your words against you. Make sure that you are not taken advantage of, and you have your own legal representation.
Give us a call today to see how we can help you with your car accident claim.
Have you been involved in a minor car accident? Call our attorneys today for a free consultation.
Our top rated legal professionals offer free consultations where we will take a look and discuss all the elements associated with your car accident claim. Examples of factors we looked at include the severity of the injuries, the parties involved, where the accident occurred, and any other evidence that shows liability. We will be able to determine whether your car accident will result in severe injuries or was a minor accident. Regardless, we recommend that you speak to our attorneys for a free consultation today. A consultation will not hurt you in any way, and will simply provide you with a better idea as to what to do next.
Our car accident lawyers will most likely work to settle the lawsuit if you have sustained a minor injury. Usually, major injuries go to trial since both parties cannot agree on an amount. However, when both parties could agree that the injuries were minor, then they most likely will agree to a settlement amount. To determine if your case is likely to settle, speak to our experienced team members today.