Should I See A Doctor After An Accident?
This is one of the most common questions that our experienced car accident attorneys get after our clients have been involved in an accident. After an accident, there could be so many thoughts running through your mind, which may include: how do I find an attorney? How do I know who was at fault? Should I still see a doctor after an accident even if I am not injured? The below article will discuss the reasons why you may or may not want to see a doctor after an accident. Each circumstance is different from one another, and each accident requires different types of medical attention. Contact our car accident attorneys today to schedule a free one on one consultation with our top-rated legal team.
Our car accident attorneys advise that regardless of how the accident occurred, whether it was a T-bone accident, rollover accident, rear-end accident, etc., you should seek medical attention after an accident. After an accident, many may not feel that they have suffered any type of injuries, the reason for this is because you may feel as though you have a lot of adrenaline, and your energy levels may be at an all-time high. When your energy levels are at an all-time high after an accident, you may not feel any injuries. Injuries usually start to come forth a day, even a week after the accident. We recommend that you get evaluated by a medical provider as soon as the accident occurs to make sure there are not any severe injuries that could start showing symptoms days after the accident.
Examples of severe injuries that must be immediately evaluated by a doctor after an accident include:
Spinal cord injuries
Traumatic brain injuries
Back injuries
Hand injuries
Concussion
Internal bleeding
Leg injuries
If you fail to seek a medical evaluation after an accident, these injuries could get much worse. Even delaying treatment a day or two could cause severe and permanent lifelong injuries. These injuries may not be initially obvious, that is why Imaging done by a doctor will help evaluate these problems prior to you even feeling the pain.
Another reason why you should seek a medical evaluation after an accident is because failing to seek medical treatment may be used against you if you were to file a lawsuit against the at fault party. If the accident you were involved in was caused by another party, you have the right to file a lawsuit against them. When you file a lawsuit against the negligent party, the other party could raise several different defenses. One of the defenses they could use is that your injuries are not severe, because if they were you would have sought medical treatment.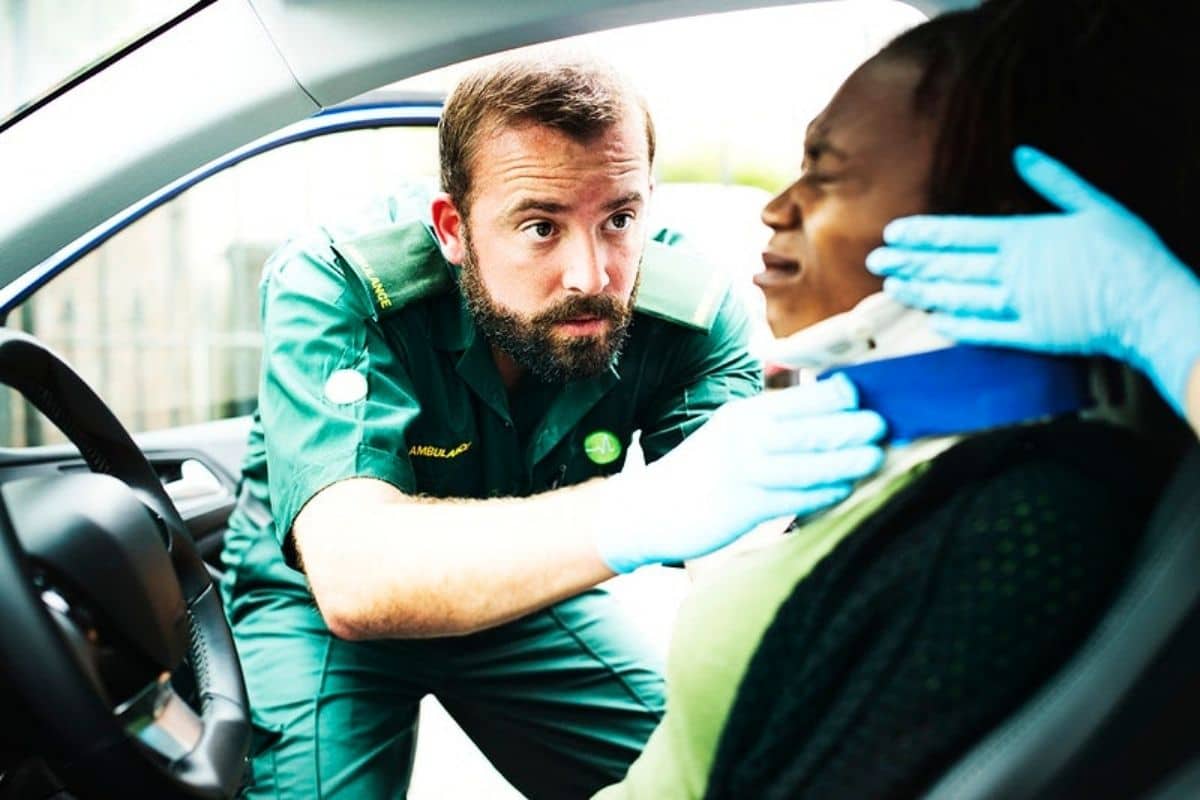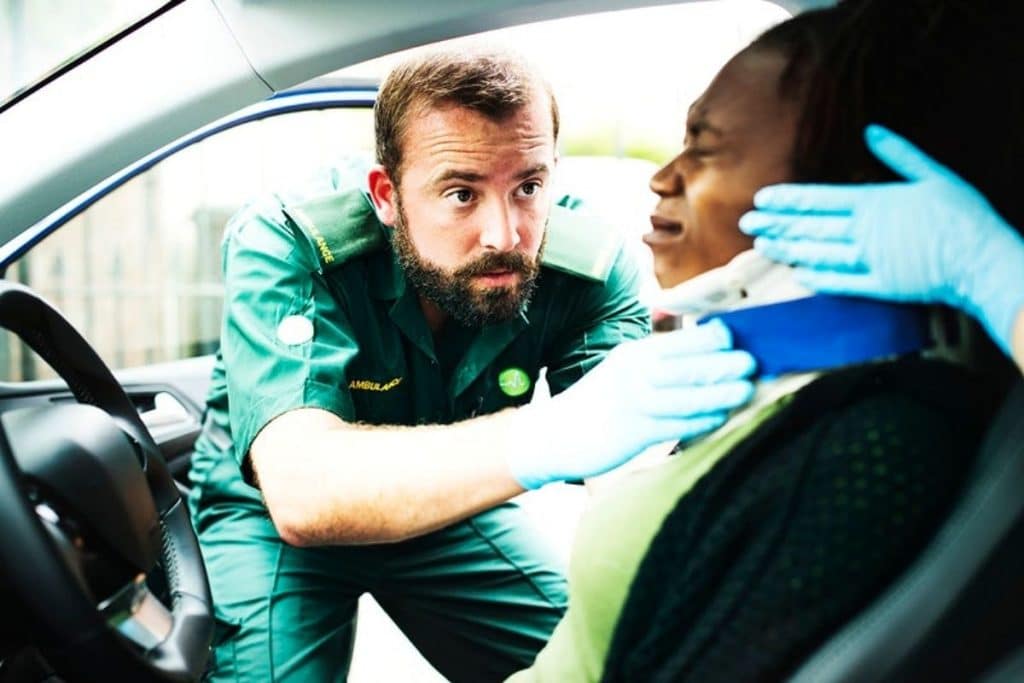 How much would it cost to seek medical treatment after an accident?
One of the major reasons why several people choose not to get medical care after an accident is because of the medical bills. Imaging, even a regular evaluation done by a  general physician, could be very costly. Costs are one of the top reasons why several people choose not to  get evaluated by any medical professional. This should not be a concern for our clients, especially since you are able to then recover that compensation from the defendant when you hold them liable. When recovering damages from the defendant, also known as the party who caused the accident, you are able to recover medical bills. These medical bills will be compensated back to you. For more information on medical liens, and how you could recover compensation for your medical treatment, contact our experienced legal team today.
Another reason our car accident attorneys advise that you get medical treatment immediately is because insurance companies may use this to try to downplay your liability. For example, the longer you wait on getting evaluated by a doctor, the more of a reason an insurance company could cause delays in the investigation. They will assert that your delay in getting medical attention aggravated the injury. Or, they may claim that your injuries are not so severe because you were able to wait such a long time period of time.
Going to a doctor immediately after an accident will help you in starting the process of gathering all necessary documents. Whether you are filing a claim with your insurance company, or filing a claim against another at-fault party, you must show all the relevant paperwork that exemplifies how you suffered. For example, it is important that you turn in all the relevant medical bills associated with your injuries. Medical records and bills will be able to show  exactly all the injuries you have suffered.
What if I have not seen a doctor after the accident?
If you did not immediately see a doctor after the accident, you could still visit your primary doctor or the urgent care hospital within 3 days of the accident. If you visit a medical provider after three days, all other parties will use this fact against you.
What are the different types of doctors that should see after an accident?
After an accident, we highly recommend that you see a doctor. But what type of doctor should you see? There are different types of doctors depending on the injuries you have suffered. These include:
Emergency doctors: these are the doctors that you visit when you are taken to the hospital through a 911 call. Usually, First Responders take you to the nearest local hospital that has an emergency department. Emergency room doctors are referred to as emergency physicians. They will treat severe injuries that require immediate attention, such as concussions and brain injuries.


Orthopedic doctor: this type of doctor is one that usually deals with bone fractures and dislocations. Usually, orthopedic doctors visit a hospital room a day or two after the accident. Orthopedic doctors order different types of imaging to determine what part of your bone is fractured or injured.


Primary care doctor: a primary care physician is your personal physician that you would visit prior to the accident. If you did not visit the emergency room physician immediately after the accident, you could visit your primary care doctor within 3 days.


Neurologist: a neurologist is a doctor most commonly seen by all car accident victims. A neurologist can be involved in an emergency room department, or work with your primary care physician.
Have you been injured in an accident? Call us today to figure out what the next steps may be.
Regardless of reading multiple pages of information and advice from our car accident attorneys, it is still very hectic and stressful to be involved in an accident. At the time of the accident, all the information that you have known will probably be forgotten. That's completely understandable, and that's why our attorneys are available via phone and in person to discuss any questions you may have on what steps you should take after being involved in a car accident. We always want to make sure that every single step our clients take are important and will help them seek recovery from the at-fault party.
Call us today to discuss your case with our top rated legal professionals. We have recovered hundreds of millions of dollars for our clients, and understand how to maneuver through the legal process. We are experienced in presenting hundreds of different types of car accidents, whether they are truck accidents, bicycle accidents, motorcycle accidents, Metro accidents, train accidents, etc.