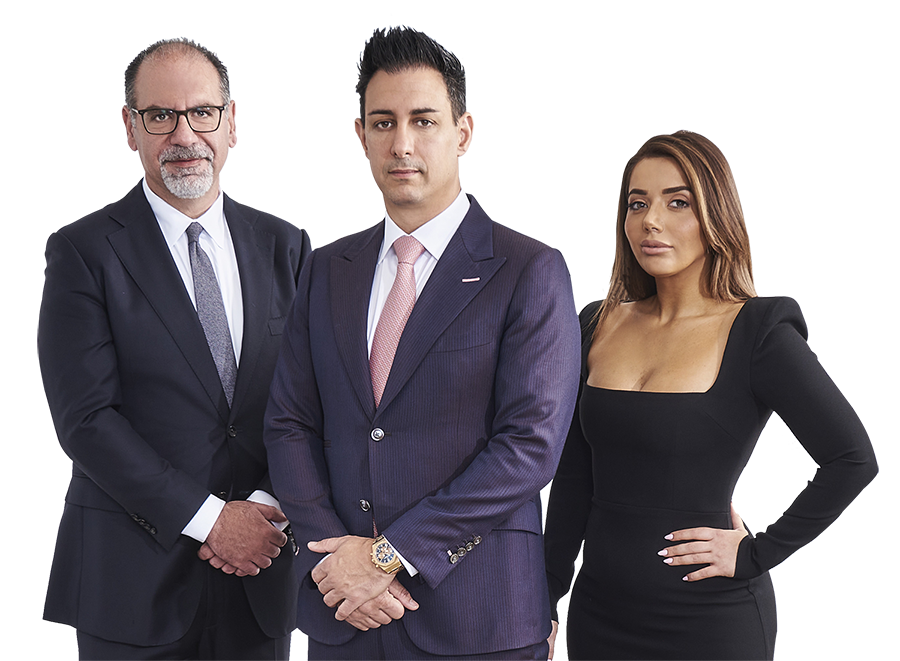 Spinal Cord Injury Attorneys
Spinal Cord Injury Attorney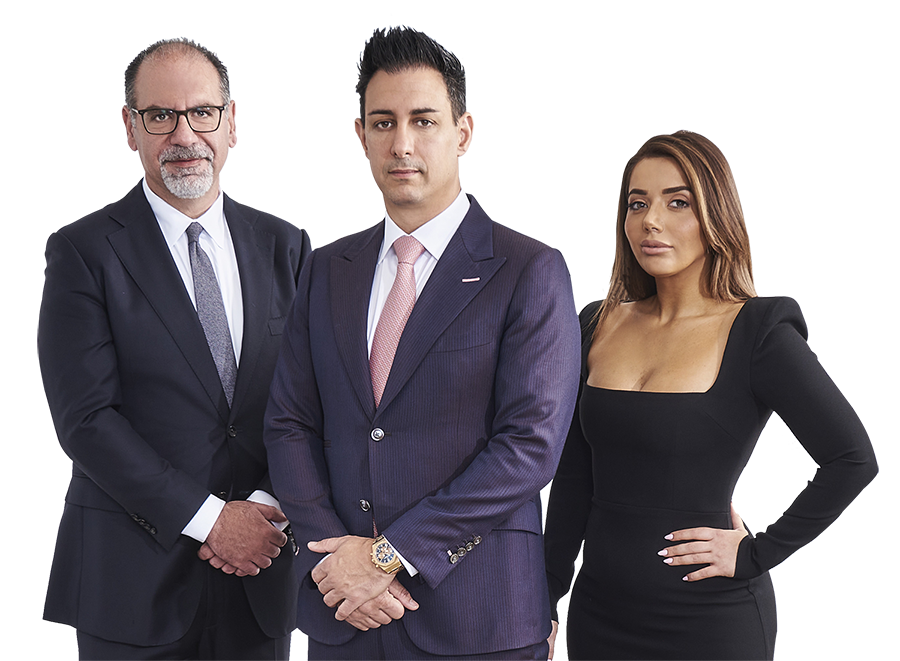 Spinal Cord Injury Attorneys
If you have suffered spinal cord injuries because of another party's negligence, you are not alone. Call our injury attorneys today.
Spinal cord injuries are very traumatic injuries and can change your life forever. Usually, it takes spinal cord injury victims years, even decades to recover. Others may not even recover, and may have their lives changed forever. Spinal cord injuries can result from any type of accident, including car accidents, bicycle accidents, bus accidents, etc. It is important that you have an experienced spinal cord injury attorney on your side to make sure that you got the compensation you deserve from the at fault party who caused your injuries.
We have been representing victims with spinal cord injuries for decades, and understand the work required to make sure that you receive the maximum compensation available. If you or a loved one has suffered any spinal cord injuries from another negligent party, contact our accident attorneys today to see how we can help you.
What is considered a traumatic spinal cord injury?
A traumatic spinal cord injury occurs when there is an abrupt blow to your spine. This blow then causes several different types of injuries such as fractures, compression, and dislocation of the vertebrae.
What causes spinal cord injuries?
There are around a quarter of a million people who live with spinal cord injuries in America. The main causes for spinal cord injuries are:
Car accidents: car accidents are the number one cause for spinal cord injuries. Spinal cord injuries occur from the abrupt collision of two cars, along with the whiplash that the spinal cord experiences. For example, if the back of the victim's neck is injured, they most likely will sustain a spinal cord injury.
Workplace accidents
Construction accidents: construction sites pose several different dangers as tools are placed at high points, and have the likelihood of falling onto someone.
Slip and fall accidents:  usually, falls result in fractures and compression to the vertebrae. Almost all slip and fall accidents are preventable.
Sporting accidents: an abrupt impact to someone's back during a sport may cause serious spinal cord injury.
What are the symptoms of a spinal cord injury?
The spinal cord injury is considered to be similar to a traumatic brain injury because both the brain and the spinal cord cannot regrow cells. This means that any type of damage will be permanent. Common symptoms of spinal cord injuries are:
Numbness
Tingling sensation
Paralysis
Quadriplegic
Tetraplegia
Paraplegia
Pain
Weakness
Usually, spinal cord injuries are very difficult to detect, and are not visible from the outside. That is why we encourage our clients to seek medical care immediately after being involved in an accident to make sure that they have not suffered any severe injuries.
What are the different parts of the spinal cord?
The different parts of the spinal cord are:
Neck
Chest
Lower back
Tailbone
Pelvis
If you have suffered an injury to any parts listed above, contact our spinal cord injury attorneys today to see how you can seek compensation for your injuries.
How much can you get for a spinal cord injury?
The amount of compensation you could receive depends on the circumstances of your case. For example, someone who has suffered traumatic spinal cord injuries and is unable to work permanently will be able to receive a larger compensation amount compared to someone else who has sustained minor injuries. Usually, spinal cord injuries result in high medical costs, therefore spinal cord cases may be much worse compared to other injuries. For more information, contact our top-rated accident attorneys today to schedule your free case evaluation.
Car Accidents and Spinal Cord Injuries
If you have sustained a spinal cord injury from a car accident, contact our attorneys to see how you can recover compensation for your injuries suffered. Usually, a car accident lawsuit is brought under a legal theory of negligence. In order to prove negligence, your accident attorney must have to show:
The other driver had a duty to drive in a reasonably safe manner on the road
The driver failed to drive reasonably safe
The driver caused the victim to suffer a spinal cord injury
The victim now suffers damages from their spinal cord injury
What type of compensation should I receive for my spinal cord injury lawsuit?
The amount of compensation you could receive, along with what type of composition you could receive, depend on the circumstances of your injuries.  Below are some examples of the different types of damages you can receive.
Past lost wages: this refers to the compensation you missed out on while healing from your spinal cord injuries. Usually, spinal cord injuries require months in bed and therapy.
Future lost wages: if your spinal cord injury causes permanent damage, and you are unable to return back to work, you could recover future lost wages. Unfortunately, a spinal cord injury can lower your life expectancy years. This means that those who have suffered spinal cord injuries may be able to recover a larger amount in compensation for their lowered life expectancy.
Medical bills: spinal cord injuries require expensive medical treatments such as physical rehabilitation, prescription drugs, multiple surgeries, etc.
Pain and suffering: spinal cord injuries can cause months, even years of emotional trauma while the victim copes with living with their injuries.
Wrongful Death and Spinal Cord Injuries
If the spinal cord injury accident caused someone to pass away, the deceased's family members have the ability to file a lawsuit on behalf of their loved one. The victim's family will be able to file a lawsuit against the negligent party on the deceased's behalf. Other than the damage listed above, the family members will be able to recover other types of damages, such as loss of income, loss of companionship, and funeral expenses. For more information on your wrongful-death claim, contact our experienced wrongful-death attorneys today.
What will our spinal cord injury attorneys do?
Our accident attorneys will gather evidence regarding the circumstances of the accident, such as any video surveillance
Our accident attorneys will question eyewitnesses to the accident
Our attorneys will hire top rated medical experts end accident reconstructionists
Our attorneys will negotiate and communicate with insurance companies and other at fault parties
Our attorneys will navigate through the legal process, and make sure that all of the legal documents are filed timely
How much do spinal cord injury attorneys cost?
Our spinal cord injury attorneys work on a contingency basis. We do not receive any compensation unless you get paid. This means that until we win compensation in your favor, we will not collect any money up front. We are on your side and we understand that after sustaining a spinal cord injury, you may not have the compensation readily available to hire an attorney. While we focus on making sure your spinal cord injury claims are litigated, we want to make sure that you focus on healing from your injuries.
Do I need a spinal cord injury lawyer?
An accident attorney will be able to represent you throughout the entire legal process. Having a trusted accident lawyer on your side will allow you to get the compensation you deserve. Usually, insurance and claims adjusters will contact you immediately after an accident to offer you a low settlement offer. If you are represented by an experienced attorney, your attorney will be able to recover a larger amount in compensation for you. We provide individualized attention to each spinal cord injury accident claim, and understand what it takes to make sure that you get your compensation.
Contact Megeredchian Law Today
Recovering from a spinal cord injury is not easy, and we are here to help every step of the way. We understand that spinal cord injuries could cause thousands of dollars in medical bills, and we will hold the liable parties responsible to make sure that you receive the compensation you deserve.
We have recovered over 300 hundred million dollars for our clients, and have a successful track record making sure our clients get what they deserve.