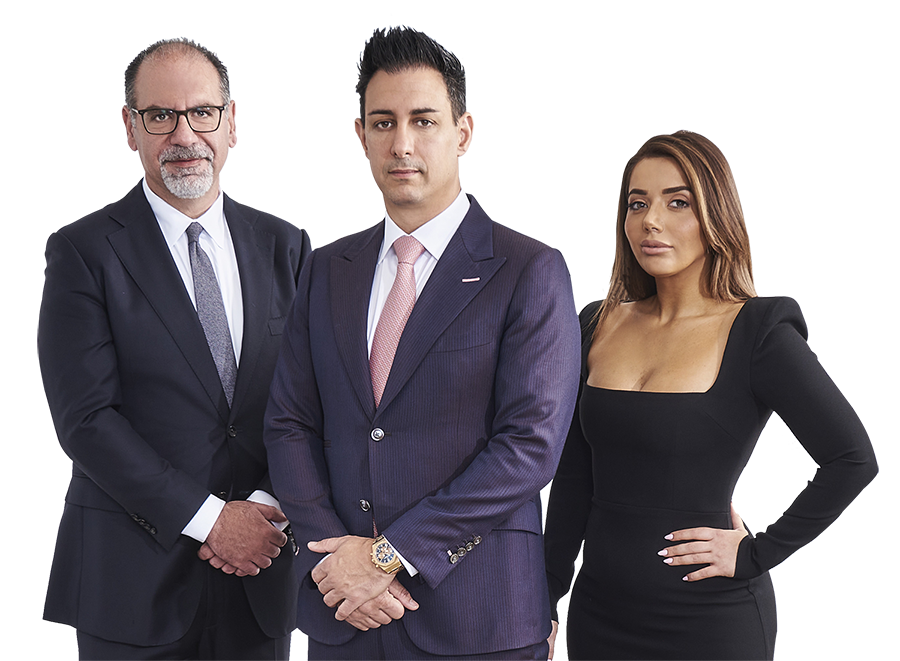 Teen Driving Accident Attorneys
Teen Driving Accident Attorneys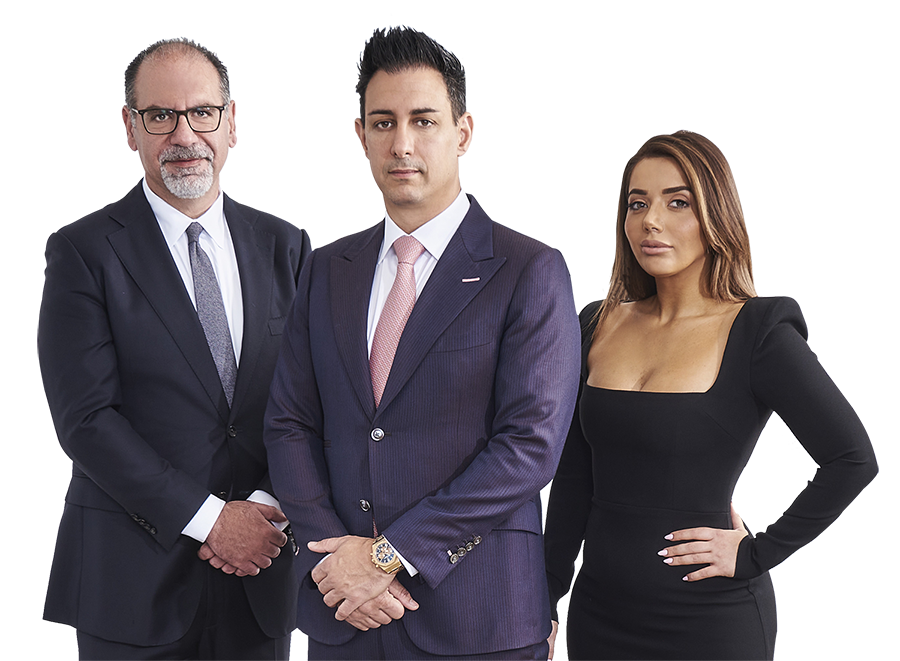 Teen Driving Accident Attorneys
A child's teenagers are one of the most important years of their life. During this time, a teenager will learn to become independent. With independence comes learning how to drive, and getting a driver's license. This could be a very stressful time for a teenager's parents, especially in the unfortunate event that their teenager has been involved in an accident.
In the event of an accident, the teenager's parents should reach out to a teen driving accident attorney in Los Angeles. A highly qualified teen accident attorney will be able to represent your son or daughter in any potential legal matters that are involved with the car accident.
A highly qualified California accident attorney will not only be able to help you with any potential or pending lawsuits against your son or daughter but will also be able to help you file any claims with insurance companies. Give us a call today to discuss the different types of options you may have with your teenager's car accident. Megeredchian law attorneys know what it takes to go through the legal process and represent parties who have been involved in all different types of accidents, including car accidents, pedestrian accidents, motorcycle accidents, bicycle accidents, etc.
Teen Driving Rules In Los Angeles
In Los Angeles, teenagers who have a learner's permit can start driving. But, they need a licensed adult who is 25 years of age or older. Once the teenager turns 16 and has had their permit for at least 6 months, they can later apply for a provisional driver's license.
There are certain restrictions that a provisional license has for drivers in Los Angeles. For example, drivers with a provisional license are not allowed to drive between the hours of 11:00 p.m. and 5:00 a.m. unless they have a licensed driver who is at least 25 years old in the car or are driving to or from work. Also, a driver who has a provisional license cannot transport passengers who are under the age of 20, unless they have a licensed driver in the car who is at least 25 years old.
Teen Driving in Los Angeles
Teenagers are more likely to be involved in accidents compared to any other age group in California. According to the California Department of Motor Vehicles, drivers between the ages of 16 to 19 years of age are more likely to get involved in an accident than any other represented groups. The number one reason for this is because of inexperienced driving and distracted driving.
Inexperienced Driving could not only be dangerous for the driver, but for the other drivers on the road as well. A teenager should have extensive experience practicing driving with their instructor or parents prior to driving on public roads. This is especially true for teenagers who are learning to drive in the city of Los Angeles.
Distracted Driving is also a major concern for teenagers on the road, especially because they are most likely to text and drive compared to any other age group. Distracted driving could lead to severe injuries, oftentimes even fatalities.
Teenagers are also more likely to be susceptible to injuries compared to any other age group. with their risky driving, the likelihood of sustaining serious injuries compared to minor injuries is very high. Some examples of injuries include:
Head Injuries: Teenagers are likely to suffer from concussions after hitting their head on the vehicle dashboard, or experiencing whiplash. Head injuries could result in long-term disabilities.
Back Injuries: Back injuries are very common for teenagers who have been involved in a car accident with other vehicles. Back injuries may need months, even years of physical therapy.
Broken Bones: Since teenagers may still have developing bodies, their bones may not be completely strong, and are more susceptible to experiencing fractures. The most common broken bones include ribs and arms.
Internal Bleeding: Internal bleeding is also very common for teenagers who have been involved in a car accident. Many teenagers may not even know that they are experiencing internal bleeding unless they have been examined by a medical professional.
Emotional Trauma: Another injury that is very common for teenagers is emotional trauma following an accident. Many teenagers may be too afraid to get behind the wheel and resume driving after being involved in such a serious accident. others may have PTSD and anxiety. One of the most common symptoms is having trouble sleeping.
Whether your teenage son or daughter has caused the accident or has been a victim of another party's negligence, we recommend that you speak to our attorneys regardless. Our accident attorneys will be able to determine exactly how the accident occurred, and whether your teenager was at fault in the accident.
What If My Son Or Daughter Was Responsible For Causing The Accident?
If your son or daughter caused the accident, but was not completely responsible for the entire accident, you are still able to get damages from the other negligent party. California's comparative fault laws state a party may still be able to recover compensation, even if they were 99% responsible for the accident. They are able to collect the remaining 1% of responsibility from the other party.
California allows negligent parties to still be able to get compensated, because they were not completely responsible for the accident.
What Will Our Teen Car Accident Attorneys Do?
Our attorneys will assist your son or daughter throughout the entire legal process to make sure that all the necessary paperwork has been filed correctly and on time.
We will negotiate with insurance companies to make sure that the damages and compensation reflect the injuries that you have suffered.
We will be able to determine liability by investigating the details of the accident. We do this by reviewing all types of evidence, including consultations with accident reconstruction experts.
Our attorneys will be able to provide you with legal advice and representation in the event that your case goes to trial.
We will always work to make sure that you get the compensation you deserve. Our attorneys know just what it takes to get through the legal process and get compensation for victims who deserve it the most.
What Type Of Compensation Will My Teenager Receive For Their Accident?
If your son or daughter has been involved in an accident and was not completely responsible for causing the accident, they are able to get compensated for a variety of injuries, including:
Lost Wages.
Property Damage.
Medical Bills.
Emotional Distress.
It is important that you consult with an experienced attorney because these types of cases could be very difficult when evaluating liability. It could be even more difficult if the insurance adjusters are involved. Insurance adjusters may try to pay out as less as possible, which could be very difficult and stressful for victims involved in an accident.
It is important for teens and their families to seek medical attention immediately following a car accident to ensure any injuries are properly diagnosed and treated. If the accident was caused by someone else's negligence, our teen accident attorneys will help pursue compensation for any damages related to the accident. For more information, give our experienced legal team at Megeredchian law a call.  Our initial consultation Will review all the different details involved in the accident, including:
The Injuries The Teenager Has Suffered.
Where The Accident Took Place.
All The Parties Involved in The Accident.
The Evidence Collected After The Accident.
The Medical Bills For The Injuries Involved.