Texting And Driving Statistics in California
With several vehicles now back on the roads as more and more people drive to school and work, car accident rates are steadily increasing. With several reasons as to why car accidents may occur, one of the most common reasons in California are because several drivers get behind the wheel and decide to text and drive. Texting and driving is one of the leading causes of severe car accident injuries. Examples of severe injuries can include traumatic brain injuries and broken bones. If this occurs, victims of a car accident will be unable to return back to work for several weeks, even months, resulting in thousands of dollars in medical bills and lost wages. Distracted driving kills thousands of Americans every year. Unfortunately, these deaths could all be prevented if people refrained from texting and driving.
Cell phone usage statistics are increasingly high, and may come as a shock to many who first hear about them. Almost everyone has texted and driven at one point in their lives. This is a very major distraction to drivers on the road, and not only affects other vehicles on the road, but other pedestrians and bicyclists too. Texting and driving has proven to be one of the most dangerous combinations in the world. Although many people know just how severe driving while texting could be, many admit to driving and texting simply because they thought it was harmless and would only take a couple seconds. A couple seconds can affect a person's life forever.
According to the California Highway Patrol, a citation for texting and driving will be a minimum of $162. This citation will increase if you are cited more often. Those who are engaged in distracted driving are 23 times more likely to be involved in a car accident.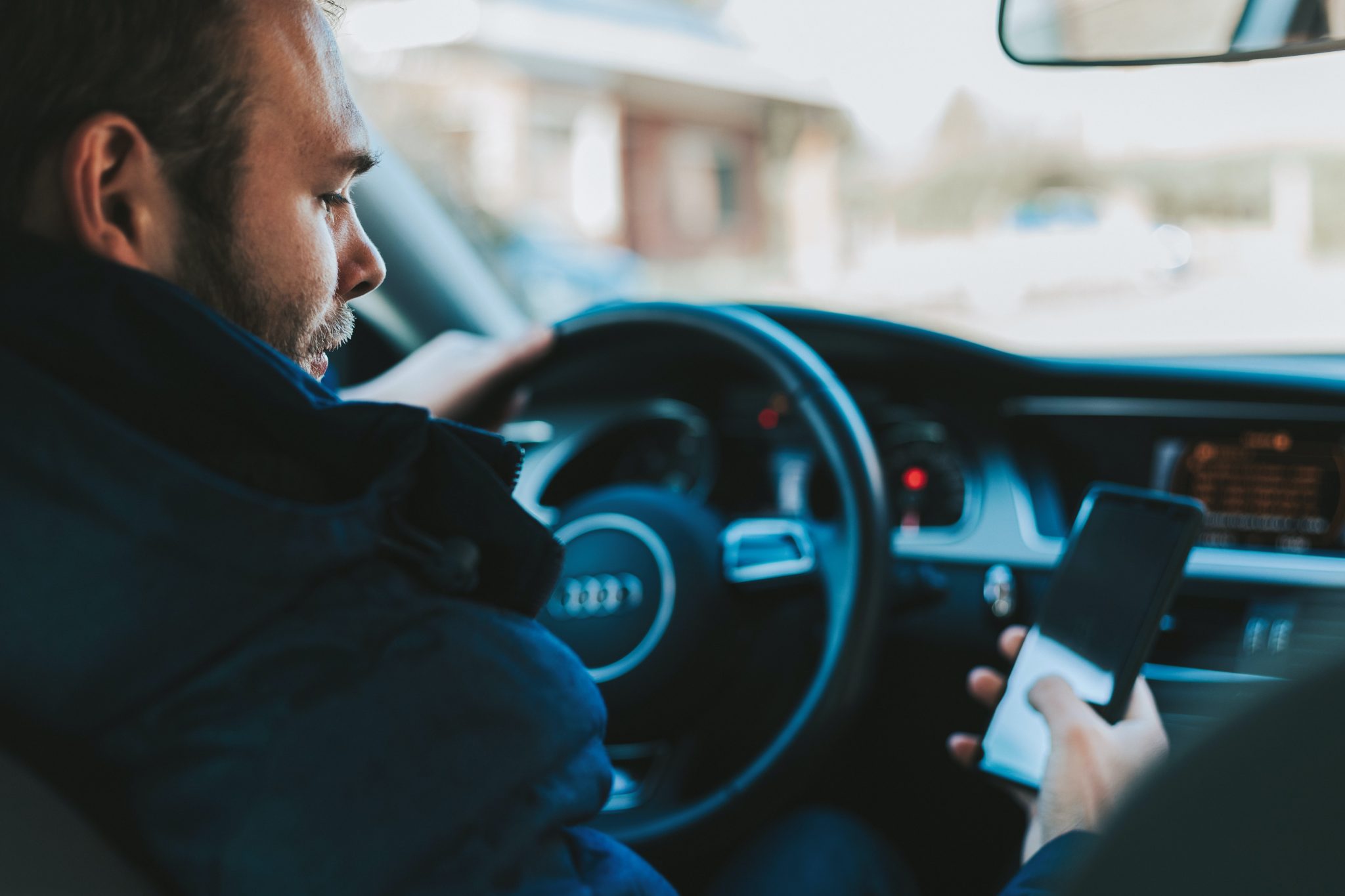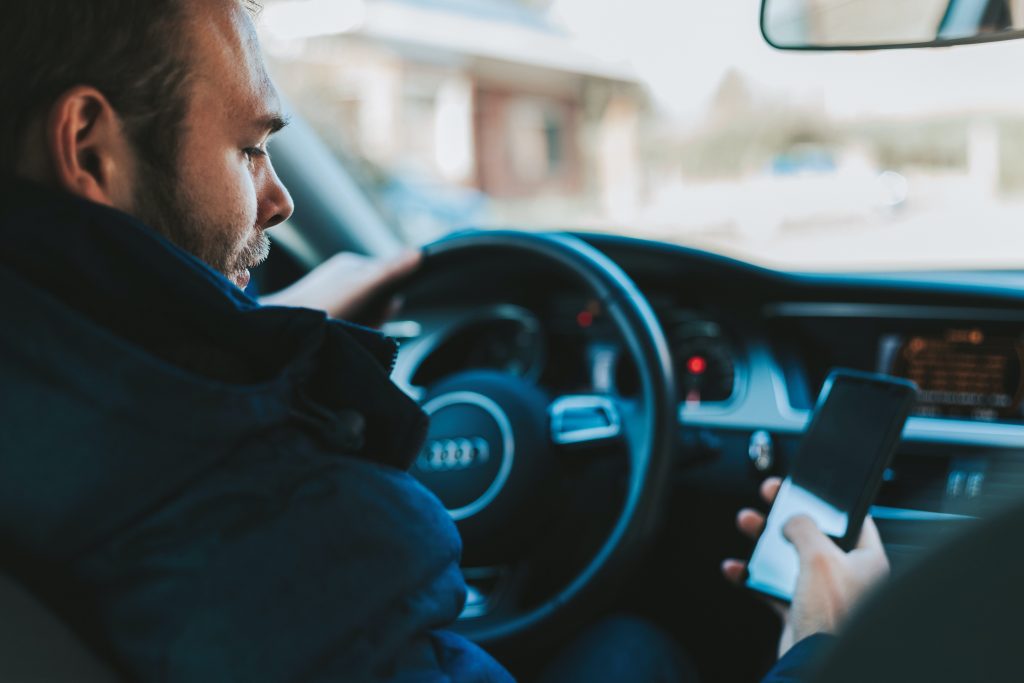 How is texting and driving dangerous?
There are several different types of distractions that could prevent you from driving competently. Texting and driving affects all your senses, which includes visual, manual, and cognitive.
Visual: while you open your phone to respond and read that text, your eyes are taken off the road.


Manual: while you are physically texting the other person, you must use your fingers, which requires you to take your hands off the wheel.


Cognitive: while you are thinking about how to respond, you may be using your cognitive senses.
According to the National Highway Traffic Safety Administration:
Texting and driving results in around 10 teenagers passing away every single day in the United States.


Texting and driving were more likely to occur in younger adults between the ages of 20 to 35 years old.


16% admitted to texting and driving on a regular basis in the year 2021.


42% of millennials have admitted to reading a text behind the wheel.


Texting and driving is as distracting as driving under the influence of alcohol.


There are around 700,000 drivers in the United States driving and texting at any given second.
According to the National Safety Council:
There are around 1.6 million car accidents each year because of texting while driving.


There are around 400,000 injuries that occur every year from car accidents caused by texting and driving.


You are more likely to see someone texting and driving than drunk driving.


Around 95% of Americans support some type of program that prevents texting while driving.


Texting is one of the most dangerous activities involved with using a cell phone. It is more dangerous than talking on speakerphone with another person.


The average time it takes to respond to a text is 5 seconds. Between 5 seconds, an accident could most likely occur, as it does not give the driver enough time to come to a complete stop if they were traveling above 55 mph.
According to the Centers for Disease Control and Prevention:
One in five people that were involved in accident fatalities were not riding a car, but rather a bicycle or scooter.


40% of high school students have admitted to driving and texting at least once within the last 30 days.


Texting while driving is more common in older teens than younger teens.


Emailing while driving was most common in students who have had A or B averages, compared to Cs and Ds.


Students are more likely to text and drive after drinking alcohol.


Students are most likely to text and drive after they choose not to wear a seatbelt.
How can I prevent a distracted driving accident?
 There are simple steps you can take to prevent severe accidents and distracted driving accidents. This includes:
Do not try to multitask: do not try to do multiple things at once while driving. This includes adjusting your mirrors, eating and driving, etc.


Put your phone on "do not disturb: while driving: with the several Apple iPhone updates, when your phone is put on "do not disturb" mode, it may alert others that you are currently away from your phone or driving.


 If you are driving to an unfamiliar location, make sure you know where you are headed. Looking at a GPS could be very distracting and cause an accident.


Parents should speak to their young teens while they are teaching them how to drive and warn them about the severe accidents that could be caused from texting and driving.
What type of injuries are caused by texting and driving?
Broken bones
Scarring
Disfigurement
Quadriplegic 
Spinal cord injuries
Back injuries
What is being done to prevent texting and driving accidents?
Federal employees are prohibited from texting while driving in a government-owned vehicle.


The Federal Motor Carrier Safety Administration banned commercial drivers from texting and driving.


The bipartisan infrastructure law of 2021 took into account distracted driving awareness campaigns that must be administered.


Some states have put rumble strips on the side of the roads to remind people to constantly be aware of their surroundings.
What is being done to prevent texting and driving accidents?
Our attorneys are located conveniently in the California area, within several different cities such as Los Angeles, Burbank, Glendale, Irvine, etc. Besides having physical office locations, we are also available via phone and email to answer any questions you may have concerning your car accident case. There are several thoughts that may be running through your mind after a car accident, with one of them being:  who is a trusted car accident attorney? Our car accident attorneys are your answer, and our experienced legal team is on standby to make sure that you have all your questions and concerns answered, and you are able to schedule a free consultation with our leading attorneys.
Our car accident attorneys have been representing victims in accidents for decades, and understand just what it takes to speak to insurance companies, negotiate with insurance companies, etc.
It could be very stressful to be dealing with a loved one who has been injured due to another party's negligence, especially if the other party was texting and driving. Suffering severe injuries can not only impact the injured victim, but their family as well. While they have to focus on learning to live with their injuries, their family members might have to take time off work to care for their loved ones. This results in thousands of dollars in medical bills, physical therapy costs, and lost past and future wages. You deserve to be compensated for all these bills.