What forms do I fill out after a car accident?
Many people are scattered after an accident, and may ask themselves and others what to do. One of the most common questions we have received from our clients is what to do after a car accident. The steps you may take after an accident or the most crucial if you are to file a lawsuit against the add fault party in the future. Feeling to take just one step could risk losing your entire case against the defendant. Our top-rated car accident attorneys are always on our clients' side every step of the way to make sure that their claims are well-represented. We always want to make sure that none of our car accident clients are taken advantage of, especially by insurance companies.
Another question that you may have is what type of paperwork should I fill out after a car accident? Be careful what you say or do after an accident. You do not want to take any action that could potentially be used against you. That is why we recommend everybody to get an attorney as soon as they have been involved in a car accident to make sure that they take the right steps.
Unfortunately, those that have been involved in a car accident do not have much time to focus on their injuries since they will be taking the next steps in making sure their car accident rights are not taken advantage of. For example, one of the most common hurdles after a car accident is dealing with the insurance company and making sure that your claim is paid out. Another problem may be seeking compensation for the property damage you have suffered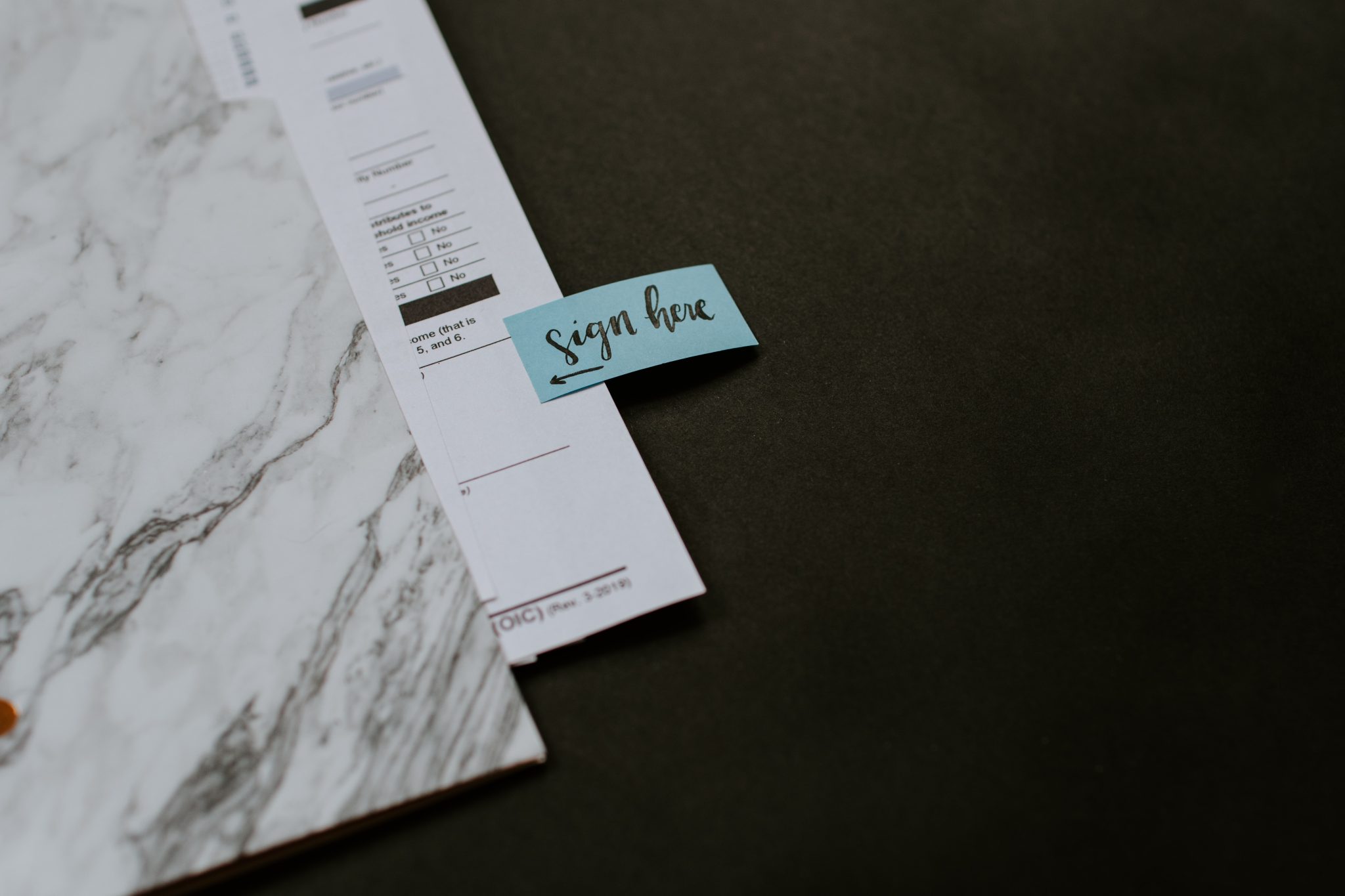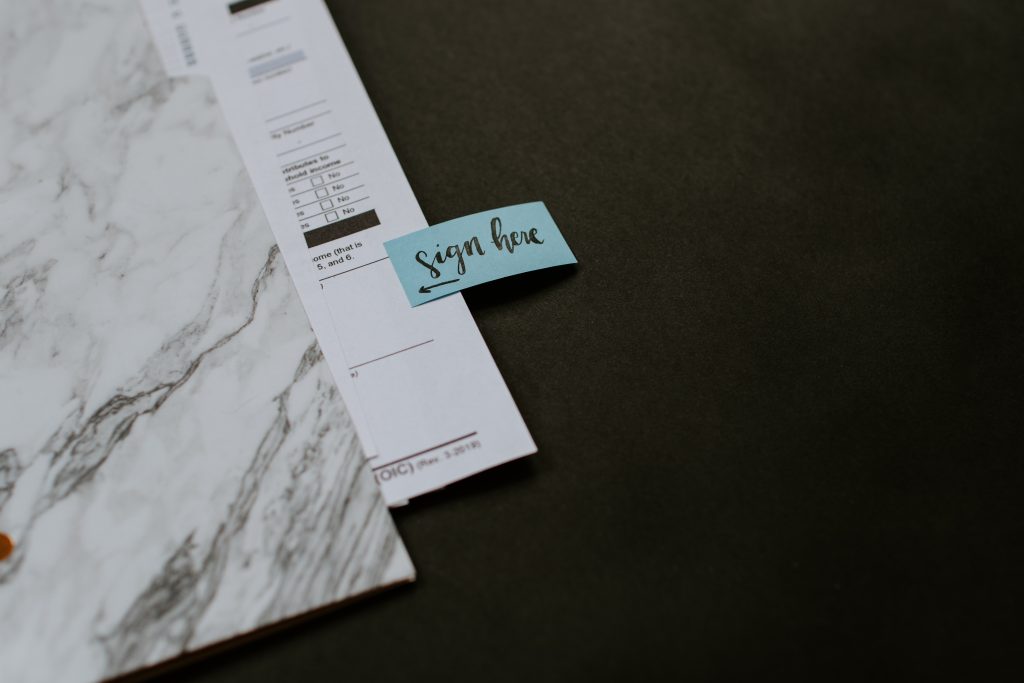 What should I do after a car accident?
Call the police immediately after the accident: make sure that the police arrive directly at the scene, and they draft a police report. The police report will go into specifics as to where the accident occurred, along with all the parties involved. The police report may or may not make a determination on the cause of the accident, and who the liable party may be.

Gather information about the accident: for example, take pictures of the accident scene, and get the contact information of any eyewitness who saw the accident. The more information you have gathered about the accident, the more it will help our attorneys piece together and determine liability.

Seek medical help: make sure that you get the medical assistance you deserve. Many may not feel pain after an accident, simply because their adrenaline is at an all-time high. They're pain probably kicks in a day or two after the accident. That is why you should talk to a doctor to see if there are any underlying problems, such as spinal cord injury that has resulted from the injury.

Keep a daily journal: keep a journal and write in it daily, noting your physical improvements, along with any emotional trauma that you may be facing.

Contact a top-rated car accident attorney: a car accident attorney will be able to value your claim, along with negotiate with insurance companies.
Other than the steps mentioned above, there are also forms that should be filled out after a car accident. Those who have been involved in an accident must file a SR1 form with the DMV if there has been a certain level of property damage or physical injury suffered.
After a car accident, you want to notify your car insurance company to make sure that there has been a claim filed as soon as possible. But, other than the car insurance company, you may have to notify the California Department of Motor Vehicles (DMV) about the accident. It is important to note that simply because the police officer drafted a police report, they did not file the claim with the DMV.
What is the form I have to fill out after an accident in California?
You must file the SR1 form with the DMV.
When should I file a report of the car accident in California?
This form must be filed within 10 days of the accident.
Does my accident qualify?
You must file this form if you have experienced an accident that has resulted in more than $1,000 in damages. Considering that property damage usually averages around $5,000 in California, the car accident will most likely need to be reported to the DMV.
How can I fill out the car accident form?
The SR1 form is called the Report of Traffic Accident occurring in California form. This could be filed online through the California DMV website or physically picked up from the DMV office.
Who can fill out the SR1 form?
The person who fills out the form must have knowledge about the accident. This means that there are several different parties that could potentially fill out the SR1 form. This includes:
     

The accident victim

     

Insurance representative

     

Car accident attorney for the victim

     

Family members
When should I contact a car accident attorney?
Since there is a 10-day limit on when you should file the SR1 form, you should contact a car accident attorney immediately after the accident. An attorney will be able to assist you when filling out the form. If you hire an attorney after the 10 days have passed, then you most likely will have to fill out the form by yourself.
What happens if I miss the 10-day deadline?
If you fail to file a car accident form within the 10 days after, then the DMV may have to suspend your driver's license or fine you for failing to report an accident. California laws take reporting an accident very seriously, and you could face criminal penalties and fines for failing to take action. Sometimes, you may not even be able to file a lawsuit against the add fault party if you do not file the sr1 form.
Contact our car accident attorneys today to see how we can help you fill out the SR1 form. After an accident, it is important to note that time is ticking and there are several deadlines with every step. You must file the SR form within 10 days, or failure to do so could risk getting your license suspended or you losing your right to file a lawsuit.
We suggest that you contact a California car accident attorney immediately after the accident to prevent losing out on any potential claims that you can make. The sooner that our attorneys start working on your claim, the sooner we will be able to gather all the evidence necessary in your favor. Contact us today for a free no risk consultation. We are available 24/7, and are always available to answer any questions or concerns that our clients have. Call us today.
We have recovered hundreds of millions of dollars for our clients who have been involved in car accidents. We know all the necessary steps we must take to make sure that our clients get the compensation and justice they deserve.
Our car accident attorneys do not collect a single dollar from our clients unless we win a settlement or judgment in your favor. This means that unless we win you money, you do not owe us anything.