What Should I Do After A Car Accident?
Being involved in a car accident could be very devastating, and can result in severe and permanent injuries. Not only is it difficult for those involved in the car accident, but it also affects the victim's family too. If you or a loved one have been involved in a car accident, and have sustained any injuries, contact our top-rated car accident attorneys today.
It is very important that you have an experienced accident attorney on your side to make sure that your rights are well-represented when filing a lawsuit against the responsible party. California laws allow those that have been injured to file a lawsuit against the at fault party for their injuries. These injuries could vary depending on the circumstances of the costs. For example, those who have suffered severe injuries and have encountered thousands of dollars in medical bills will be able to hold the responsible party liable for these medical bills.
We understand that being involved in an accident is a very traumatic experience. It could feel as though everything happened in a blink of an eye, and there is no way to return back to normal life. But it is very important to remember that after an accident, there are certain steps one must take to make sure that they have the right to file a lawsuit against the responsible party.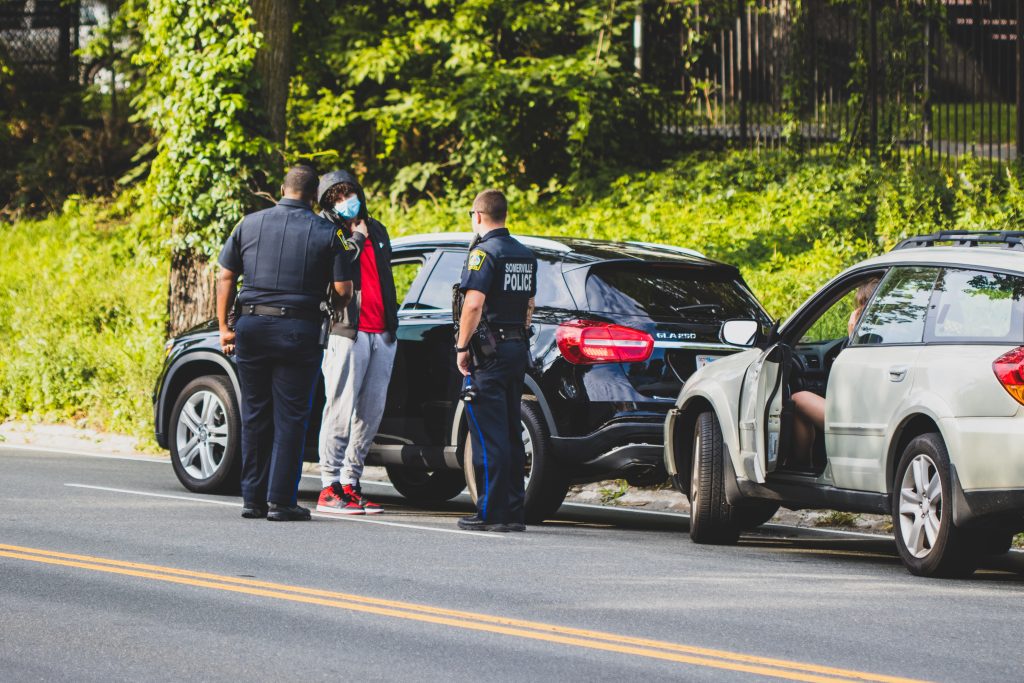 How much is my car accident lawsuit worth?
There are several factors that we take into consideration to determine how much your car accident lawsuit may be worth. For example, the different factors we take into consideration include:
  The severity of the injuries
  The number of parties involved
  The parties involved
  The responsibilities of each party
  Where the accident occurred
  How the accident occurred
There are several other factors our top-rated Los Angeles accident attorneys also take into consideration. To determine what specific questions apply to your case, contact us today.
 The different steps you take after an accident are crucial, and may make or break your entire lawsuit. That is why it is important to constantly be alert and make sure to have this checklist in mind if you have found yourself in a car accident.
Unfortunately, accidents happen every day. Accidents are most common in congested cities such as Los Angeles, as several thousands of drivers are on the road every day to get to work or school. Below are some steps our attorneys advise our clients to take to make sure that they have a successful car accident claim against the responsible party.
Stay calm: throughout this entire experience, it is very important to stay calm and make sure that all the parties are okay. This is one of the most crucial factors to remember. Unfortunately, many may start crying or start to ramble on about their guilt to the other party. It is very important that you stay cool and collected after the accident, especially when dealing with the other parties involved.
If your car is in the middle of the road, move your car to a safe side.  If a car accident occurs on a busy street, it is important to move your car to the side of the road to prevent any other accidents. Side swipe accidents are very common after a major accident when cars are left in the middle of the road. Although you must still remain at the scene of the accident, we advise that you move out of the way of oncoming cars. If possible, open the hazard lights of any vehicles that have been damaged and are not drivable.
Seek medical care: check to see if any parties are injured. If there are any injured parties, contact 911 to seek medical care immediately. Even if you feel okay and do not feel any pain, we still advise everyone to seek a medical evaluation. Usually, injuries do not become apparent until days, even weeks after an accident. For example, traumatic brain injuries are not readily apparent at first. If you fail to seek any medical care, it may be used against you in a future lawsuit.
Contact the police immediately: police usually arrive on site a couple minutes after an accident. When they arrive, they will prepare an accident report. This accident report will be available to all parties within a couple of weeks. This accident report will go into specifics as to where the accident occurred, who the parties are, along with any other property damage information.
Gather information: take pictures of the property damage you suffered, gather all the medical bills regarding your car accident injuries, and try to get the contact information of any witnesses that were present at the scene.
Do not leave the scene of the accident unless you need to  for your medical circumstance. If you have been severely injured, then you should leave with the medical emergency team. But if you are not severely injured, we advise everyone to stay at the scene.
Exchange information with the other party: this includes information such as insurance information, driver's license information, and addresses.
Contact an experienced top rated car accident attorney immediately to see how they can help you with getting compensated for your injuries. Our attorneys have been representing car accident victims for decades, and we understand the different types of legal hurdles we must have to jump through to make sure that you get the justice you deserve. We have collected around 300 million dollars for our clients, and provide individualized attention to each one of our clients.
Contact the California Department of Motor Vehicles: the car accident must be reported to the California Department of Motor Vehicles within 10 days. But, not every accident must be reported to the DMV. If you are not sure whether you should contact the Department of Motor Vehicles, contact our car accident attorneys immediately after the accident to determine how you should file this paperwork and how to report this accident.
What should I not do after a car accident?
There are specific things that we advise our clients not to do after they have been involved in an accident. This includes:
Do not admit any fault or liability. This will be used against you in a future proceeding. Whether you made the statement to the police officer, or to the other driver of the vehicle, this statement can be used against you in a future lawsuit filed by the other party. Many may also admit liability even if they were not at fault just to get through the process. It is very important that you remain calm and collected and refrain from making any statements you might later regret.
 Do not talk to anyone: after the accident, the insurance company adjuster or the claims representative will call you to understand the accident, and possibly even get a statement from you. This statement may be used against you. We advise everyone to refrain from speaking to an insurance company representative until they have spoken to a car accident attorney. Our car accident attorneys will be able to provide you with more insight as to what to do and how to speak to the insurance company. Usually, our attorneys will communicate with the insurance company so you do not have to. The insurance companies will also provide a low settlement offer when you deserve much more.
What kind of compensation should I receive for my car accident lawsuit?
  Past lost wages
  Future lost wages
  Medical bills
  Temporary disability
  Permanent disability
  Property damage
  Emotional distress
  Pain and suffering
  Punitive damages (very rare)
Have you been injured in a car accident?
Our car accident attorneys are here to help. Our attorneys are available 24/7 to answer any questions or concerns you may have regarding your potential car accident lawsuit. We understand how difficult it may be to suffer through an accident, and we provide our clients with individualized attention to make sure that they get the justice they deserve. Contact us today to see how you can get the maximum compensation for your injuries.