What Should I Do If I Was Involved In An Electric Bike Accident?
Electric bikes have been increasingly popular throughout these last couple years as more and more people try to find other alternatives for cars. For example, many may choose to ride an electric bike to work or school if they live fairly close. It does not require heavy grunt work a regular bicycle has, and could drive on top speeds.
According to a recent study done by CBS News, electric bicycle accidents  have risen 70% in the last four years. With several people now using electric bikes, there has been a steady incline with the number of accidents. Electric bicycle accidents can cause very severe injuries, such as permanent brain injuries and spinal cord injuries. Those who ride an electric scooter are more likely to be involved in an accident that leads to severe injuries than those who ride regular bicycles. Electric scooters, in a single year, accounted for around 26,000 hospital visits, and several studies have shown that this number will increase in 2022 as more people are out during the summer months and going on vacations.
Electric scooters and bicycles, although environmentally friendly compared to driving a vehicle, can cause very severe accidents if preventive measures are not taken. Other than accidents, another common occurrence that causes injuries are defects with the bicycle. A common issue that has been seen with electric bicycles are battery defects that cause fires. When a fire does occur, the cyclist could suffer severe fire burns at their feet.
Pedestrian accidents are also very common with electric bicycles. As cyclists ride their bicycle at top speeds, they may not know how to properly stop, and crash into a pedestrian. Both the pedestrian and the cyclist could suffer very severe injuries.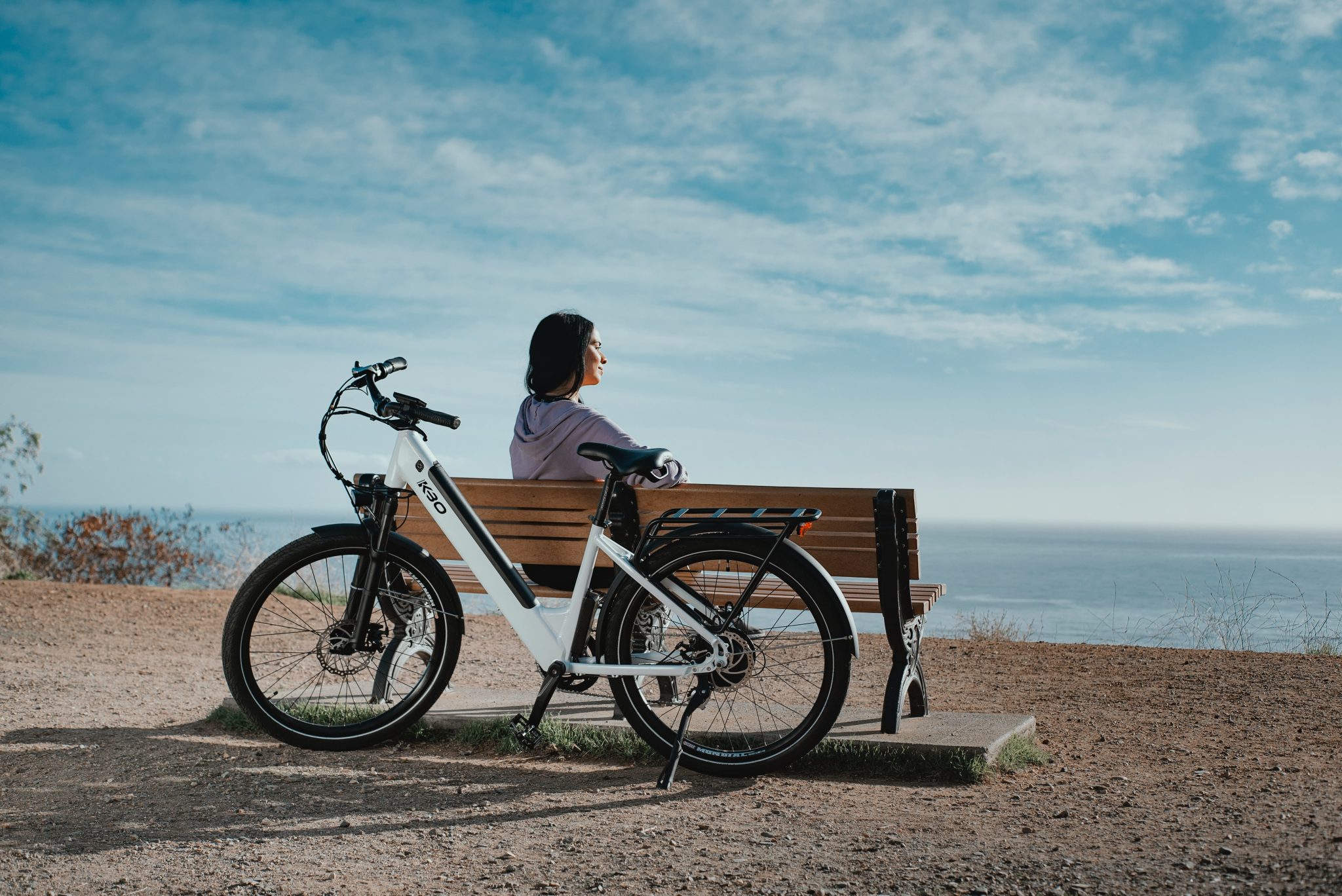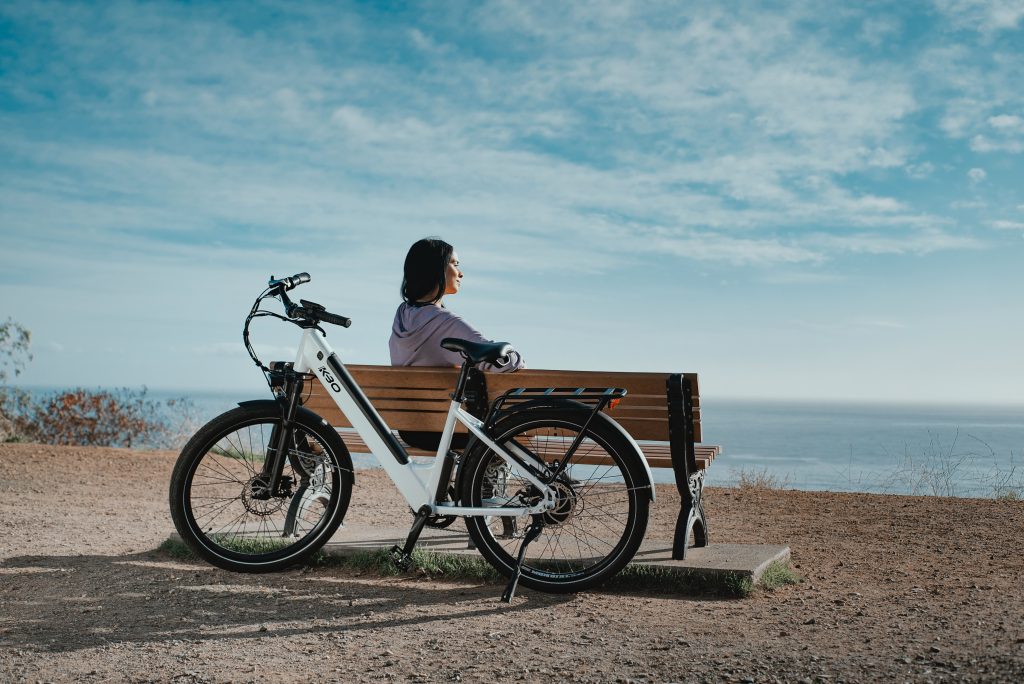 What is an electric bike?
An electric bike is a bicycle that has an electric motor. The bicycle has rechargeable batteries that charge while the cyclist is peddling.
Electric Bicycles and California
Electric bicycles are categorized into three different categories depending on the speed that they could drive on. These are:
Class one: this is a bicycle that could only travel up to the speed of 20 mph and needs pedaling.
Class two: this is a bicycle that has assistance, does not necessarily have to be peddled, and travels at a top speed of 20 mph.
Class 3: this includes bicycles that travel at a top speed of 28 mph.
In California, class 3 electric bicycles can travel on the same roads as other vehicles can. Electric bicycle riders that are under the age of 18 must wear a helmet at all times. The helmet should be a professional bicycle helmet, and should be properly fitted onto the cyclist's head. For more information on any other electric bicycle rules and regulations, contact our bicycle accident attorneys today. Each county or city in California has discretion to make their own laws on electric bicycles. If you are unfamiliar with the laws in your area, contact us today.
What are common injuries in an electric bicycle accident?
Broken bones
Spinal cord injuries
Road rash
Back injuries
Scarring 
Disfigurement
How are electric bicycle accidents caused?
victim will file the products liability lawsuit holding both the product manufacturer and the product retailer liable for their injuries.
Inexperienced cycling. Many who decide to ride an electric bicycle do not have experience. Riding an electric bicycle is considered to be completely different from a regular bicycle, that is why inexperienced cyclists should first learn to ride in an empty parking lot away from other vehicles or pedestrians.


Negligent cycling. The bicyclists may be engaging and negligent behavior themselves, such as distracted driving. When this occurs, you will be able to hold the negligent rider responsible for your injuries.


Driving under the influence. In California, those who operate or drive a vehicle must not be doing so under the influence of alcohol and / or drugs. This includes electric bicycles.
If you or a loved one have suffered any type of injury from an electric bicycle accident, contact our experienced accident attorneys at Megeredchian Law today to speak to our top-rated legal team. We have access to several different types of legal resources that will be helpful when representing you with your claim for injuries.
Do you need a license to operate an electric bike?
In California, you do not need a driver's license to operate an electric scooter or an electric bike.
What should I do if I was involved in an electric bicycle accident?
Move out of the way of oncoming vehicles: electric bicycles could be in the bicycle lane. The bicycle lane is parallel to roads where vehicles can drive onto. Sometimes, vehicles may swerve into the bicycle lane negligently. If this ever occurs, and you are in the way of oncoming traffic, our attorneys advise that you move the bicycle and the vehicle out of the way of oncoming traffic until the police arrive at the scene.


Call the police: when the police are called to an accident site, they will have to write up an accident report. It takes about two to three weeks to access an accident report that has been written by the Los Angeles Police Department. In the accident report, the police officer will write where the accident occurred, who the involved parties are, along with any injuries that were reported.


Seek medical attention: in order to file a lawsuit against another party, you must be able to prove that you suffered medical injuries. In order to prove that, you will need medical records. If you do not have medical records, and did not even go to see a doctor, this will be used against you in a future lawsuit. Getting medical attention is important to determine if there are any underlying illnesses or injuries that may become apparent a couple weeks from the accident.


Gather evidence: this is unfortunately one of the last things on an injured victim's mind if they suffer injuries in an accident. If you're trying to file a lawsuit against the negligent party, you will need as much evidence as possible to prove liability. This means evidence that could be used in an electric bicycle accident lawsuit are photos of the accident scene, photos of the damage, photos of the injuries, contact information of the witnesses, etc.


Contact an experienced electric bicycle or scooter accident attorney: an experienced attorney could essentially make or break your entire case. If you do not hire an attorney, you most likely will only recover a portion of damages that you should be awarded. Having a trusted Los Angeles accident attorney on your side will help you when filing a claim for damages. Our accident attorneys have been representing injured victims for decades, we understand just how frustrating it may be to go through the legal process alone. That is why we are here for you every step of the way to make sure that you receive just compensation.
Contact Our Electric Bicycle Attorneys Today
Our electric bicycle and scooter attorneys know just what it takes to make sure that you get the help you deserve. Whether it is recovering medical bills, past lost wages, future lost wages, or future therapy, our attorneys are the people you are looking for. Contact us today to schedule a free consultation to discuss your bicycle accident case.