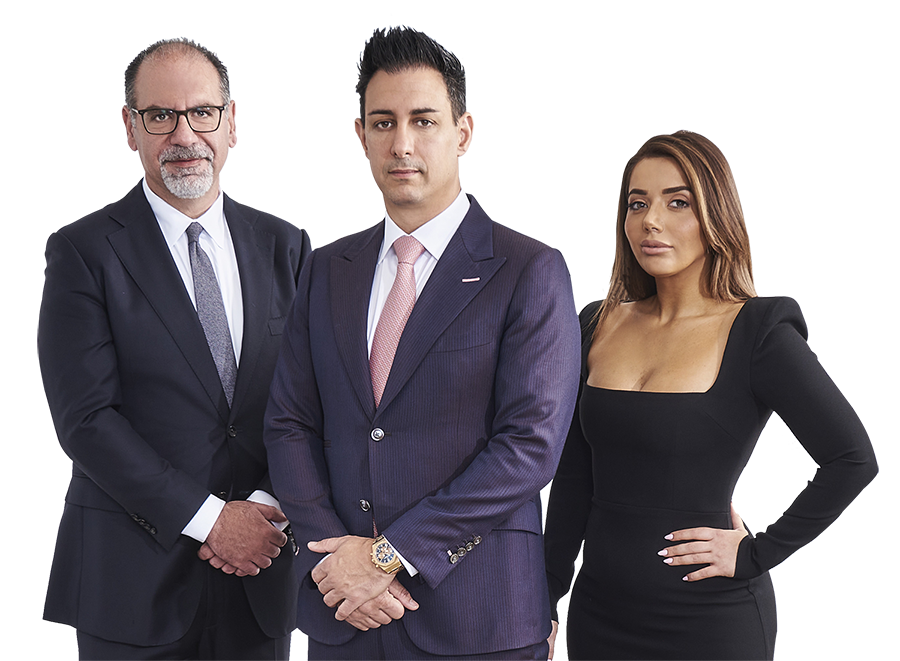 Fresno Accident Attorneys
Fresno Accident Attorneys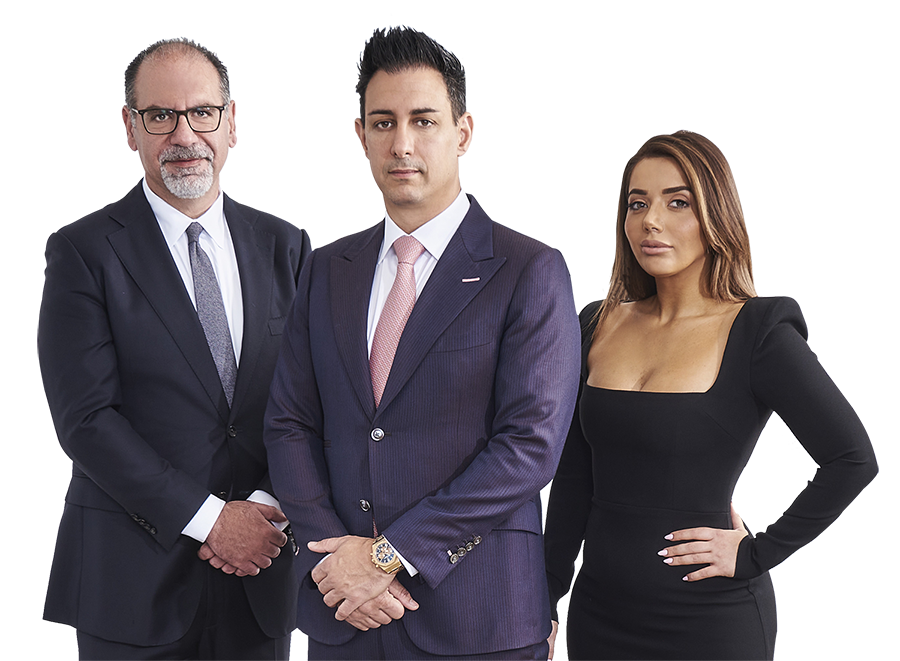 Wrongful Death Attorneys in Fresno
Unfortunately, all types of accidents could lead to severe injuries. these injuries could affect an accident victim's life forever. The accident victim will have to deal with these injuries for the rest of their life. One of the most common examples of such an injury is traumatic brain injury. Traumatic brain injuries could cause permanent mental impairment, which could affect an accident victim's work life, and lead to the need of thousands of dollars in at-home medical care.
But, besides life-threatening injuries, accidents could also lead to death. In the unfortunate event that you have lost a loved one from an accident, our Fresno wrongful death attorneys are here for you. In California, you have the right to file a lawsuit on behalf of a family member who has passed away due to another party's negligence. This is called a wrongful death claim. This is somewhat different from a standard accident lawsuit that you may have to file in court.
For example, if your family member was involved in a car accident and sustained injuries, your attorney will have to file a car accident lawsuit in court alleging negligence against the at-fault party. But, in the event that your family member has passed away from the accident injuries, you now have the right to file a wrongful death claim in court. A wrongful death claim is somewhat different from a standard car accident claim because of the compensation that you could recover.
In Fresno, there are around 30 deaths that result from car accidents every year. However, many estimate that this number could be more than 50 simply because not all car accidents are reported in Fresno. The number one cause of car accidents in Fresno, California is drunk driving, and driving while texting. Both circumstances could lead to severe car accidents, that could not only affect one party but have multiple drivers and vehicles involved.
What is a wrongful death lawsuit?
A wrongful death lawsuit is a civil lawsuit that is filed by family members of the deceased. The family members represent the deceased person's estate. The family members now have a right to seek compensation for the accident that caused the death of their family member.
What type of compensation could I recover in a wrongful death lawsuit in Fresno?
Each circumstance is different because wrongful death encompasses a variety of accidents, including slip and fall accidents, car accidents, motorcycle accidents, bicycle accidents, etc. The damage also differs depending on the family member that has passed away. Below are some examples of compensation that you could recover from a wrongful death lawsuit:
Funeral expenses: this includes the expenses associated with conducting a funeral for the deceased


Burial expenses: this includes expenses need to conduct the burial plans


Loss of future earnings: this takes a look at the amount of income that the deceased cannot make due to the injuries


Loss of financial support: this takes into consideration the  amount of income the deceased used to contribute to the family prior to death


Medical bills: if the deceased passed away due to their injuries, and they sought medical treatment, the family member could get compensated for those medical bills


Pain and suffering: this takes into consideration the suffering that the deceased had prior to passing away


Punitive damages: this is only awarded in rare instances when the court wants to punish the negligent party's malicious behavior


Loss of companionship: this is usually awarded to a family member's spouse that has now suffered the loss of companionship from the death of their loved one
How can I prevent a bicycle accident in Fresno?
Always follow speed limits
Make sure that you keep a safe distance between you and other vehicles
In the event that you are not sure if the driver is going to yield, make sure that you have eye contact with them
Always wear a helmet
Do not ride a bicycle while drunk or under the influence of drugs
Why should I file a bicycle accident lawsuit in Fresno?
You should not have to carry the burden of all the costs associated with the damages following an accident. For example, after an accident, you may not only have property damage to your bike but also medical bills that could result in thousands of dollars. You should not have to pay for this on your own, especially if another driver was at fault and caused the accident. Contact our Fresno accident attorneys to schedule a free consultation. We are available 24/7 to assist our clients and make sure that they have everything they need. We will take care of the entire legal process while our clients focus on healing.
What do I have to prove in a Fresno wrongful death lawsuit?
In order to file a wrongful death lawsuit, your experienced Fresno wrongful death lawyer should show:
The other party had a duty to the deceased. For example, if the wrongful death resulted from a car accident, you must have to prove that the negligent party had a duty to drive in a reasonably safe manner and to follow all Fresno and California Vehicle Codes safely.
The other party failed to follow this duty. For example, the other party violated the law and the vehicle codes.
Because the other party failed to follow that duty, they caused the accident.
The victim of the accident suffered injuries or has passed away from the accident.
Wrongful Death Lawsuit Time Limit
Each type of lawsuit has a time limit on when the victim could file the lawsuit. If the victim files the lawsuit after time has run out, they will not be able to get compensated. A wrongful death claim must be filed 2 years from the date of the victim's death.
But, California has some exceptions to this rule. For example, if medical malpractice is involved, then the family members have three years from the date of the injury that caused the death. Because there are so many specific details and requirements, we recommend that you speak to our attorneys as soon as you can.
Who can file a lawsuit for wrongful death in Fresno?
Spouse
Children
Parents
Siblings
In the event that the deceased does not have immediate family members, the courts then look to life partners.
 Wrongful death rules can be a bit complex in California, especially if the deceased was not married or does not have children at the time of their death. For more information, give us a call today to determine who has the right to file a wrongful death claim in Fresno.
What are the most common causes of wrongful death in Fresno?
car accidents
bicycle accidents
defective products
medical malpractice
construction accidents
assault
How is wrongful death compensation calculated?
There are a variety of ways that the court uses to calculate the amount of compensation that a  family member could receive for the loss of their loved one. Some factors that the court takes into account include:
the deceased's age at the time of the death
the deceased's pre-existing injuries at the time of the accident
the deceased's income at the time of death
Can I afford a wrongful death attorney in Fresno?
Our wrongful death attorneys in Fresno operate through a contingency fee agreement, which means that you do not have to pay for our attorneys upfront unless we win compensation in your favor. Compensation could include a settlement amount or a judgment amount from the court.
Wrongful Death Fresno Attorney
Because wrongful death claims could vary from medical malpractice to car accidents, it is important that you have a highly qualified attorney that has represented similar accidents in the past. We recommend speaking to an attorney through a consultation before hiring an attorney. During this consultation, not only will you get to know the communication skills and experience of the attorney, but you may also get some insight as to what steps you should take for your potential wrongful death lawsuit.
Not all consultations are free, but our experienced attorneys offer complimentary consultations that are risk-free and 100% confidential. Contact our accident attorneys in Fresno as soon as possible if you think you have a wrongful death claim. If you fail to file the lawsuit within a specific amount of time, you will lose your right to file a lawsuit and get a recovery.