The city of Los Angeles is known to have several different types of nursing homes that cater to the elderly and make sure that they are taken care of. But, one of the most common concerns is dehydration for residents that do live in these nursing homes in Los Angeles. Dehydration could lead to serious injuries, such as internal bleeding, kidney failure, seizures, and in certain circumstances, death. In the event that you or a loved one have suffered effects from dehydration while in a nursing home, give our nursing home attorneys a call to discuss your potential lawsuit.
If a nursing home resident has been dehydrated and has suffered health problems, immediate action should be taken to address the problem, not only physically, but legally as well. For example, the resident may need fluids or a change in their dietary regimen. If the nursing home was found responsible for the dehydration, then the resident may want to be transferred to a hospital or a different nursing home.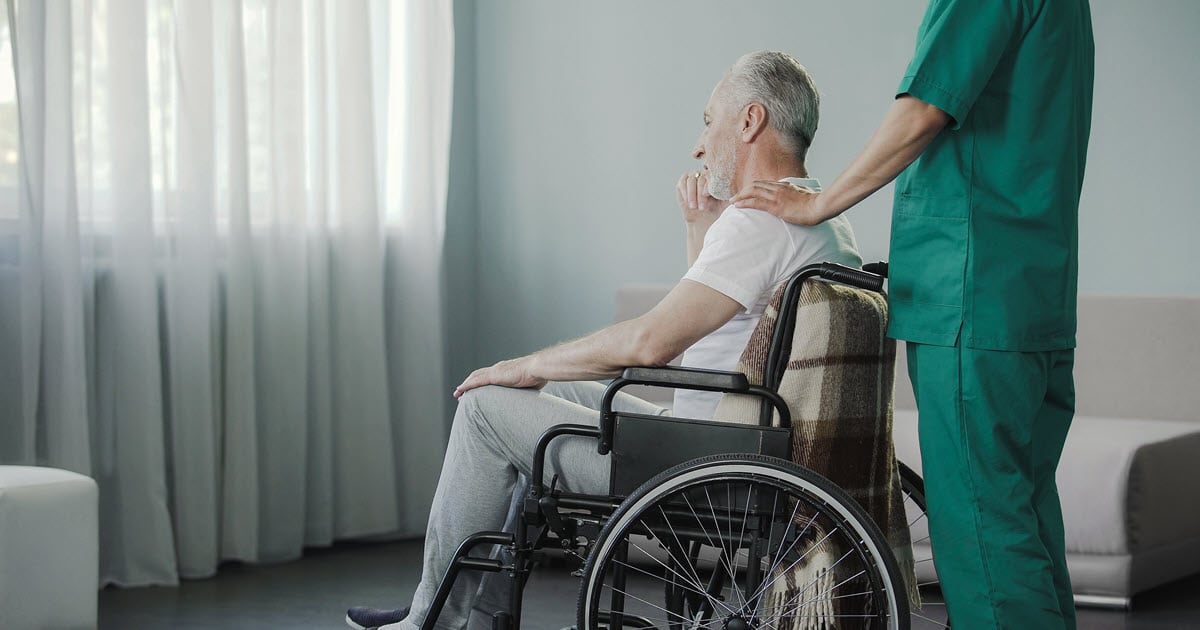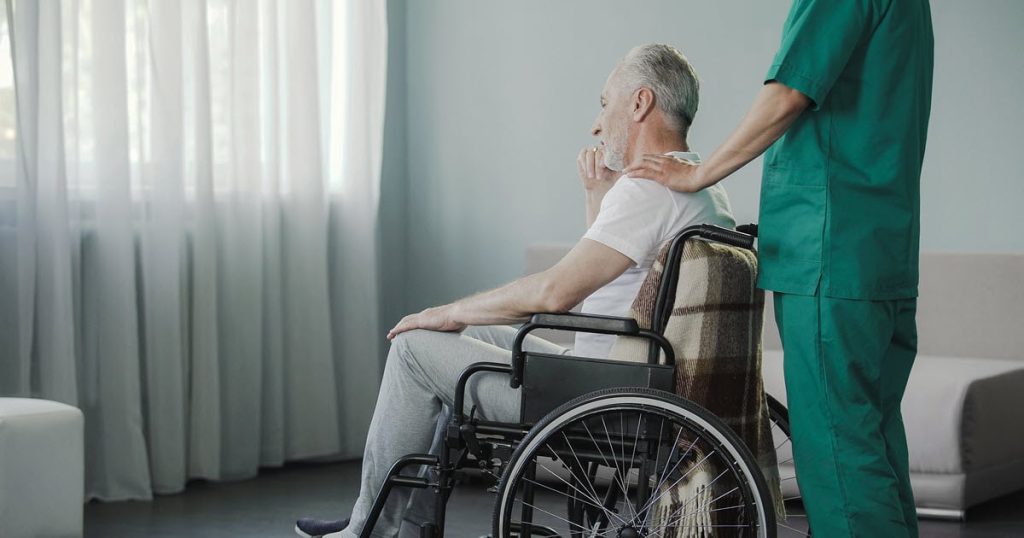 How to Prevent Dehydration In a Nursing Home?
In order to prevent dehydration, nursing home staff should:
Make Sure That Patients Have Access to Water. Some patients may not be able to physically get around, and it could be difficult for them to stay hydrated. Nursing home staff should constantly make sure that any access to drinks or water are nearby.
Constantly Monitor Patients to Check For Any Signs of Dehydration. Signs of dehydration may include red eyes, yellow urine, lack of urinating, and dry mouth.
Cater to Each Resident's Specific Needs. Each resident may require different ways of staying hydrated. For example, some residents may have to take medication at different times of the day, and with that comes water and drinks that they may need. Some medication may require more water intake.
Dehydration occurs when a resident's body has less fluids than they are consuming. Dehydration is a very serious issue for elderly people compared to any other age group. A common reason for this may be because as you get older, your body's capacity to hold on to fluids decreases. The elderly must constantly stay hydrated, especially since they will require water to take their medication.
There are various different reasons as to why the elderly may be dehydrated compared to any other age group. These reasons include:
The Medication They Are Taking: Some medications may require more fluid and water compared to any other medication. Some may also flush out liquids from the body, which will require the elderly to constantly stay hydrated.
Mobility: The elderly may need to be cared for to make sure that they could walk around and get what they need, such as reaching for their water.
Diseases: Diseases and illnesses may also play a role in the body's ability to conserve water. For example, the elderly that have diabetes may need to stay hydrated constantly to make sure that their kidneys flush out any sugar intake.
Alzheimer's: Alzheimer's patients may forget to constantly stay hydrated, and should need 24/7 nursing home support and care.
What Are The Symptoms Of Dehydration?
Symptoms of dehydration differ depending on the nursing home resident. But, a nursing home staff member should be able to recognize the hydration when the below symptoms are present:
Low Blood Pressure.
Disoriented.
Fatigue.
Confusion.
Yellow Urine.
Dry Mouth.
Dry Throat.
What Compensation Could A Nursing Home Resident Get From Dehydration?
Dehydration may require a visit to the hospital for any necessary treatment. In the event that the nursing home resident required treatment, they may be able to hold the nursing home responsible for negligence on their part. the resident must have to show that they  suffered damages, such as compensation for their medical bills. Some examples of medical bills could include prescription medication, physical therapy, and the cost of the stay in the hospital.
If you suspect that your relative in a nursing home in Los Angeles is suffering from dehydration or any other form of neglect from the nursing home staff, you should report the situation to the California Department of Public Health immediately. You should then speak to a nursing home abuse attorney to ensure that the appropriate steps are taken to protect the resident's health. Consult our highly qualified attorneys today.
What Does a Nursing Home Abuse Attorney Do?
A nursing home abuse attorney is an attorney that deals with representing families or nursing home residents that have been a victim of abuse or neglect in a nursing home. A nursing home abuse attorney holds the nursing home and nursing home employees responsible for any negligence on their part. It takes a highly qualified and experienced attorney to make sure that they have gathered all the evidence necessary to hold the nursing home or long-term care facility responsible for compensation. Prior to hiring a nursing home attorney, you should make sure that they have dealt with similar circumstances and cases in the past.
There are different types of abuse in a nursing home, which include:
Financial Abuse.
Sexual Abuse.
Emotional Abuse.
Neglect.
Physical Abuse.
Attorneys may offer free initial consultations where you will be able to discuss your case to get a general idea as to what the attorney could do for you and your lawsuit. An attorney should have experience representing victims of nursing home abuse in the past. Our Los Angeles nursing home attorneys have an excellent track record representing victims who have been taken advantage of. We have recovered hundreds of millions of dollars for our clients to make sure that they get the help and assistance they deserve.
If you are a loved one have experienced any type of abuse in a nursing home, you have the right in Los Angeles to file a lawsuit against the responsible parties. In order to file a lawsuit for nursing home dehydration, you and your attorney should:
Gather Evidence: Make sure that you have collected all the documentation that supports your claim of nursing home dehydration. For example, take photos of any injuries that you have suffered, and make sure that you have held on to all your medical bills.
Consult With an Experienced Nursing Home Abuse Attorney: A highly qualified attorney will be able to assist you when determining what the next steps are for you and your potential case.
Contact The Nursing Home Facility: Usually,  instances of dehydration in nursing homes must be reported to the nursing home or long-term care facility. This must take place prior to the lawsuit. Sometimes, after filing a claim against the nursing home facility, both parties may want to negotiate and settle instead of having a lawsuit filed against them.
File a Lawsuit: In the event that the nursing home facility and the victim are not able to negotiate a settlement amount, then your top rated nursing home abuse attorney should file a lawsuit in court. It is important to make sure that the lawsuit is filed in the proper court.
When Should I File My Nursing Home Dehydration Lawsuit?
It is important to note that the statute of limitations for nursing home abuse lawsuits varies by each state, including in California. In California, a resident generally has two years from the date of injury to file a lawsuit for their dehydration. However, there may be exceptions to this rule depending on the circumstances of your case. For more information, give our attorneys a call today.