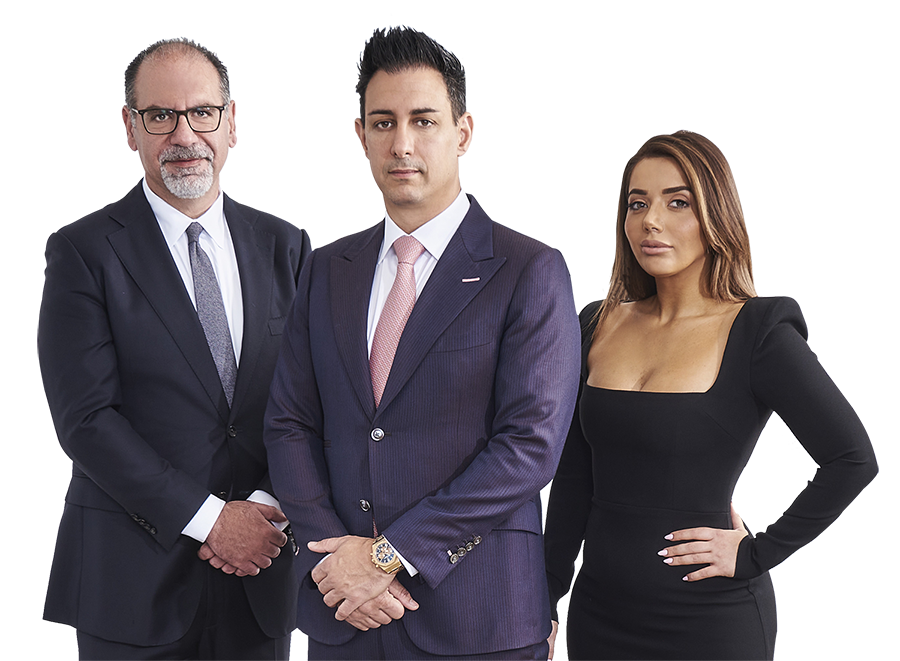 Airplane Accident Lawyers
Airplane
Accident Lawyers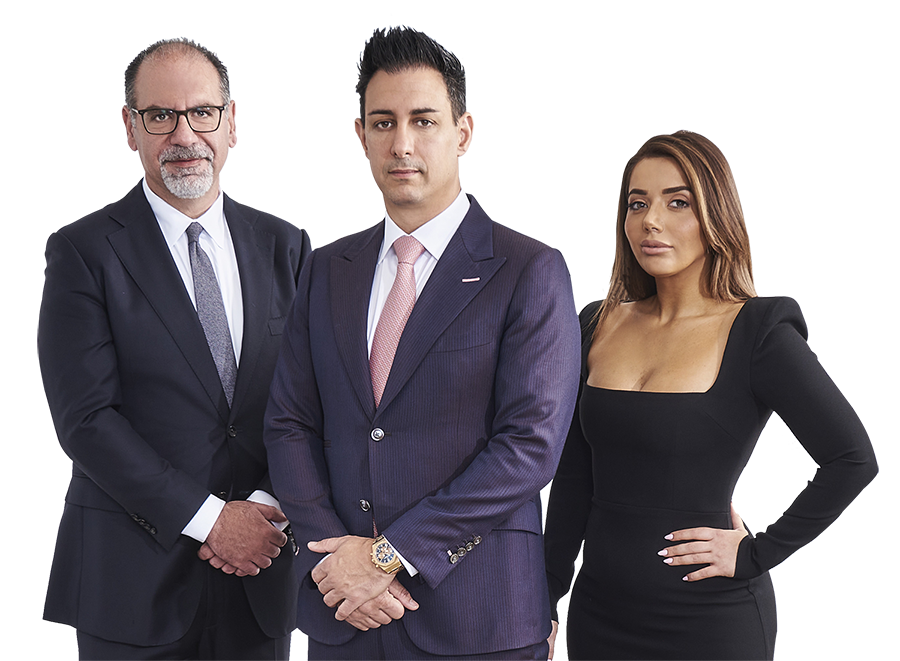 Airplane Accident Lawyers
Our airplane accident lawyers have decades of experience representing victims who have been injured in an airplane accident. Contact us today to schedule a free no obligation case evaluation.
With several COVID-19 restrictions being lifted, many people are now traveling to different parts of the world, and many are even returning back home after being away for years. Although airplane travel has proven to be one of the most important technological innovations, accidents are still bound to happen unfortunately. If you or a loved one have been involved in an airplane accident, it is very important to contact our top-rated personal injury firm today to see how you could receive maximum compensation for your injuries.
Airplane accidents and crashes can be very traumatic to a victim. Coupled with the high cost of medical treatment, many victims are left scattered and wondering what the next steps may be. Here at Megeredchian Law, we help our clients recover damages against negligent and liable parties. We work to make sure that those who caused the accident are held accountable.
What are the different types of airplane accidents?
There are only a few causes for plane accidents. These include:
Plane design defects: a defect in the design of the airplane could cause the plane to suffer potential future accidents. For example, if the wings of the aircraft are designed improperly, any injuries that stem from an accident could hold the product manufacturer liable under a products liability claim. A product liability claim allows the plaintiff to sue the product manufacturer and retailer for compensation.
Manufacturing part defects: this occurs when there is a slight deviation from the other types of parts manufactured. This may cause mechanical and equipment error, and could be pursued under a product liability claim.
Negligent repair and negligent maintenance: almost every airline works with an independent maintenance company that is responsible for repairing and maintaining the airplanes. Constant maintenance is needed or it may cause mechanical failure.
Negligent pilot driving:  a pilot has a duty to make sure that they drive in a reasonably responsible manner. Before being hired, a pilot must go through years of extensive practice and training. A pilot must obtain a license to drive large planes.
Inexperienced Pilots: those who have not been properly trained may make errors and cause airplane accidents.
Improper training: when airlines improperly train their employees, they could be held liable under negligent hiring and negligent training practices.
Negligent traffic control: every pilot must adhere to the air traffic controller's request. When an air traffic controller provides negligent instructions, an accident may occur
What type of compensation will I recover with my aviation accident claim?
One of the most common damages our clients seek to recover is medical bills. Airplane accidents can lead to very catastrophic injuries.
Lost wages: this takes into account any past hours and loss of income, along with any future loss of income.
Pain and suffering and emotional trauma
Airplane Accident Wrongful-Death
If you have lost a loved one due to an airplane accident, you may be able to seek recovery through a wrongful-death claim in California. Wrongful death legal claims are pursued against the defendant by close family members of the deceased. Examples of different types of compensation for wrongful death claims that could be recovered are lost income, funeral expenses, burial expenses, and loss of consortium
How much do our airplane accident lawyers cost?
Our accident attorneys are constantly working to make sure that our clients get the just compensation they deserve. Therefore, we will front all the costs associated with litigating your claim. You do not have to pay our attorneys upfront unless we win for you.
What will our experienced airplane accident attorneys do?
Negotiate with insurance companies and insurance adjusters to make sure that you get the settlement you deserve
Take your case to court if settlement negotiations fail
File all the necessary paperwork for your airplane accident claim
Fight for your rights and stand up against third parties who may try to take advantage of you
A majority of airplane accidents are not crashes, but rather accidents that have taken place in an airport. Examples of accidents that could occur in an airport, include:
Escalators that stopped abruptly
Improperly maintained elevators
Slippery ramps
Airport shuttle accidents
Slip and fall on wet floor 
Negligently driven luggage carts
Whether your accident occurs at the Hollywood Airport, John Wayne Airport, Santa Barbara Airport, or at LAX, contact our aviation accident attorneys today to see how you can seek compensation.
Alaska Airlines
Allegiant Air
Delta
Spirit
Southwest
Frontier
United
Hawaiian Airlines
American Airlines
SkyWest
Republic
Freight Carriers new line UPS
When should I file my plane accident claim in California?
Parties who have been injured in an airplane accident have two years from the date of the accident to file their aviation accident claim. Each type of accident may have a different statute of limitations time period as to when the plaintiff could file a claim. For more information, contact our experienced aviation accident attorneys today. It is important that you seek legal assistance immediately, because waiting too long could hurt your case.
Get the compensation you deserve
Our attorneys believe that injured victims have the right to get the compensation that they deserve. We navigate through the different types of complex laws to make sure that you are rightfully represented. Call us today to schedule a free consultation. We are available 24/7.
On March 21, 2022, the China Eastern Airlines Boeing 737-800 crashed, killing 132 members on board the airplane immediately. Currently, there are several investigations being done to determine what caused the airplane crash. The airplane came crashing down 20,000 ft in less than a minute. Air traffic controllers noticed that the Boeing plane suddenly lost altitude in such a short amount of time.
What are common injuries associated with aviation accidents?
Traumatic brain injury
Spinal cord injury
Back injury
Neck injury 
Head injury
Amputations
Disfigurement
Wrongful death
Contact Our Aviation Accident Lawyers Today
Although plane accidents are rare, it is still possible, and the number of accidents is on the rise with the lifting of COVID-19 restrictions as more and more passengers board planes.
 If you have found yourself in an unfortunate situation of an airplane accident, just remember that we are here to help. Our top-rated accident attorneys are available to assist you every step of the way with your claim. Although rare, we understand that aviation accidents could cause very severe injuries.
We provide individualized and personal attention to every case, and are always involved throughout all stages of the legal process. We always constantly make sure that our clients are well informed regarding the progress of their case. We have recovered over 300 million for our clients, and have a successful streak in making sure that we hold defendants liable for their actions. Do not hesitate to contact us. Call us today.