Changing Speed Limit Laws In California
California has one of the highest rates of car accidents each year compared to any other state in the United States. The number one reason for car accidents in California are texting and driving and speeding while driving. Several drivers had even admitted to texting while driving on a daily basis on their commute to work. This has sparked outrage by several different safety independent organizations calling for stricter traffic and safety enforcement.
This has pushed several different government officials to enact laws that protect the safety of the roads and drivers. On March 7th 2022, Los Angeles mayor Eric Garcetti signed an ordinance that became a law that decreased the speed limits on the road by 5 mph. These roads had reported the highest speeding incidents in Los Angeles. This was approved by the Los Angeles city council. The 5 mph speed reduction was enforced over 177 miles of city streets in Los Angeles.
Mayor Eric Garcetti cited safety and public health concerns as his number one priority and reason for enacting such a law. Several different organizations have been advocating for lowering speed limits for the last couple decades. As more drivers get on the road and start commuting to work in school after the covid-19 lockdown, many are now concerned at the rising rate of car accidents caused by speeding.
Speeding accidents could cause very severe injuries, and oftentimes end in lifelong physical damages. For example, traumatic brain injury is the number one cause of speeding accidents. The reason for this is because  a collision caused by a car traveling at high rates of speed throws the driver around in the vehicle, sometimes even out of the vehicle. When this occurs, the driver could sustain very severe injuries.
Before the mayor signed this ordinance into law, the Los Angeles Department of Transportation was required to increase the speed limit on 200 miles of Los Angeles city streets. Reasons for this may be because of traffic concerns. With higher speed limits, many vehicles can quickly come and go, and the likelihood of traffic is decreased. However, even with the decrease in traffic, an increase in car accidents may result. For example, according to the Los Angeles Department of Transportation, a pedestrian only has a 10% chance of survival if they are hit by a car that is moving at 40 mph.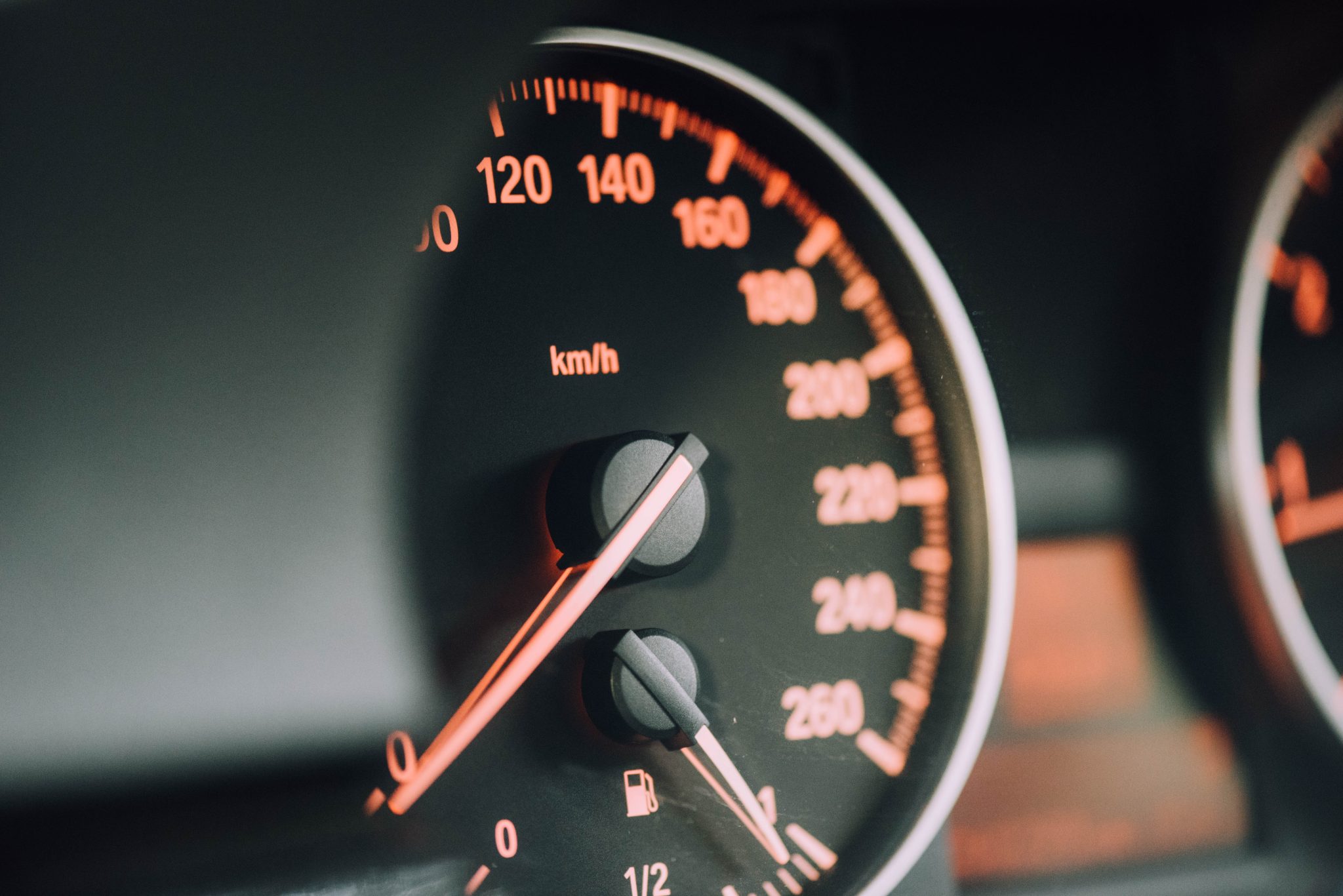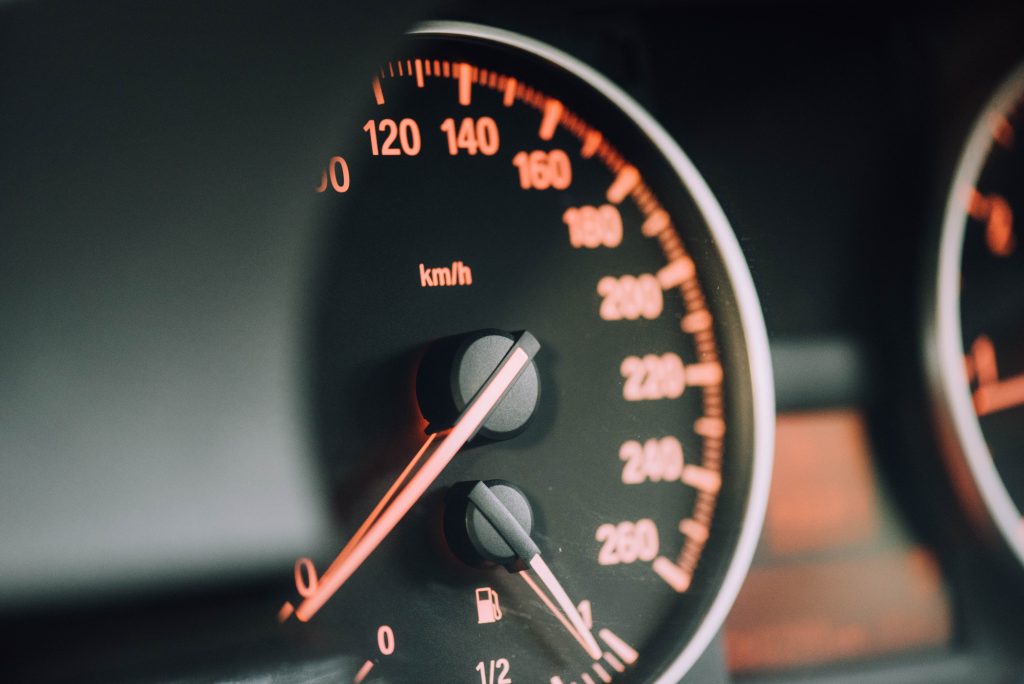 How does the Los Angeles Department of Transportation determine the speed limit?
Usually, the Department of Transportation determines the speed limit through the 85th percentile rule. This means that the speed limit of a specific road is based on 85% of people that drive at the nearest interval of 5.
Why is speeding so dangerous?
When drivers speed behind the wheel, they have less time to make decisions in the case that circumstances around them change. For example, when cars are coming to a complete stop at a yellow light, another car that is approaching behind and speeding may not have enough time to come to a complete stop. The faster someone drives, the more likely that they will be involved in a severe accident and cause severe injuries.
Which streets were affected by the lower speed limits?
There are several streets that have been affected by the changing speed limits, some of the most popular streets include:
     

Beverly Glen Boulevard

     

Brand Boulevard

     

Sepulveda Boulevard

     

Burbank Boulevard

     

Century Park East

     

Central Avenue

     

Figueroa Street

     

Gladstone Avenue

     

Colfax Avenue

     

Highlander Road

     

Mulholland Drive

     

Nordhoff Way

     

Osborne Street

     

Palisades Drive

     

Oxnard Street

     

San Vicente Boulevard

     

Valley Circle Boulevard

     

Venice Boulevard

     

Vineland Avenue

     

Wilbur Avenue

     

Devonshire Street

     

Nordhoff Street

     

Bentley Avenue

     

Winnetka Avenue

     

Zelzah Avenue

     

Glenoaks Boulevard

     

Hollywood Way
One of the most common concerns that the city council has includes shared space with pedestrians and bicyclists. Los Angeles has several different types of transportation on the road on a daily basis. But it could get very difficult when determining and managing vehicle safety. Several drivers on the road may not adhere and follow other bicyclists. Others may not be cautious when pedestrians are crossing the street.
How much do our speeding car accident attorneys cost?
We understand the severity of injuries that could result from a speeding incident. These may require thousands of dollars in medical bills. No person should have to suffer and pay for these medical bills alone if the accident was caused by another party. We work to hold the responsible parties liable in compensation to the accident victims. Accident victims should not be financially left alone.
That is why we work on a contingency basis. We do not collect a single dollar upfront. After we have won a settlement or judgment for our clients, we then deduct a portion to go towards our fees. This means that we front all the costs associated with taking your claim to court, including hiring experts, along with court costs and administrative fees. Call us today to learn more about our contingency fees.
What injuries are caused by speeding?
     

Spinal cord injuries

     

Paralysis

     

Quadriplegic

     

Burns

     

Limb loss

     

Whiplash

     

Foot injuries

     

Shoulder injuries

     

Back injuries

     

Internal organ injuries

     

Scarring and disfigurement

     

Wrist injuries

     

PTSD

     

Anxiety
What type of compensation could I receive for my injuries caused by a speeding accident?
     

Past medical bills: this refers to all the bills associated with your treatment, including hospital stays and physical therapy sessions.

     

Future medical bills: this refers to all the future treatments that the injured victim may need.

     

Past lost wages: this is the amount of time that the car accident victim needed to take off work.

     

Future lost wages: this refers to the amount of time that the victim needs to take off from work in the future.

     

Punitive damages: this is only awarded in certain circumstances, including when the defendant acted maliciously and caused the accident on purpose. The most common circumstance where punitive damages are awarded include drunk driving incidents.

     

Property damage: this refers to the damage done to the vehicle.

     

Emotional distress: after suffering physical injuries, a victim named also suffered emotional distress. Examples of different types of emotional distress include anxiety and PTSD.
If you or a loved one have been injured from a car accident where a party was speeding, contact our car accident attorneys today to schedule a no-obligation consultation. A consultation will be needed in order for our car accident attorneys to determine what specific steps we must take to make sure that you get the legal assistance you deserve.
What if I was speeding while driving too?
California is a comparative fault state, which means that even if you were speeding, but you essentially did not cause the accident, you will still be able to collect compensation from the at-fault party who did cause the accident. Your compensation will simply be deducted by the percentage you're at fault for.
 Have you been involved in a speeding accident? Contact our attorneys today. Our car accident attorneys are on standby to help you every step of the way as you file a lawsuit against the at-fault party who has been accused of speeding. No person should have to suffer injuries alone.