Delivery Driver Accident Attorney
If you have been involved in an accident that was caused by a delivery driver in Los Angeles, contact our accident attorneys today for a free consultation. 
During the COVID-19 pandemic lockdown, many Californians, especially those that live in Los Angeles, resorted to delivery services. There are several different companies that need delivery drivers, whether it is to deliver everyday household items or food. This is one of the best solutions for those who have no time to go shopping on their own, or would like to avoid busy stores.
Since this increase in delivery truck drivers on the road, there has also been an increase in delivery driver accidents. There are several different types of accidents that could result from a delivery driver's negligence, including a pedestrian accident, a bicycle accident, motorcycle accident, or a car accident. For example, a delivery driver who was driving negligently may not see a pedestrian walking on the street. Thus, the delivery driver could hit the pedestrian, causing very severe injuries. If you or a loved one have been injured in a delivery driver accident, contact our experienced car accident attorneys today to see how you could get compensation for your severe injuries. Usually, delivery trucks are large, and could be very difficult to control. As a result, if a delivery truck were involved in an accident, the other party would most likely sustain very severe and permanent injuries.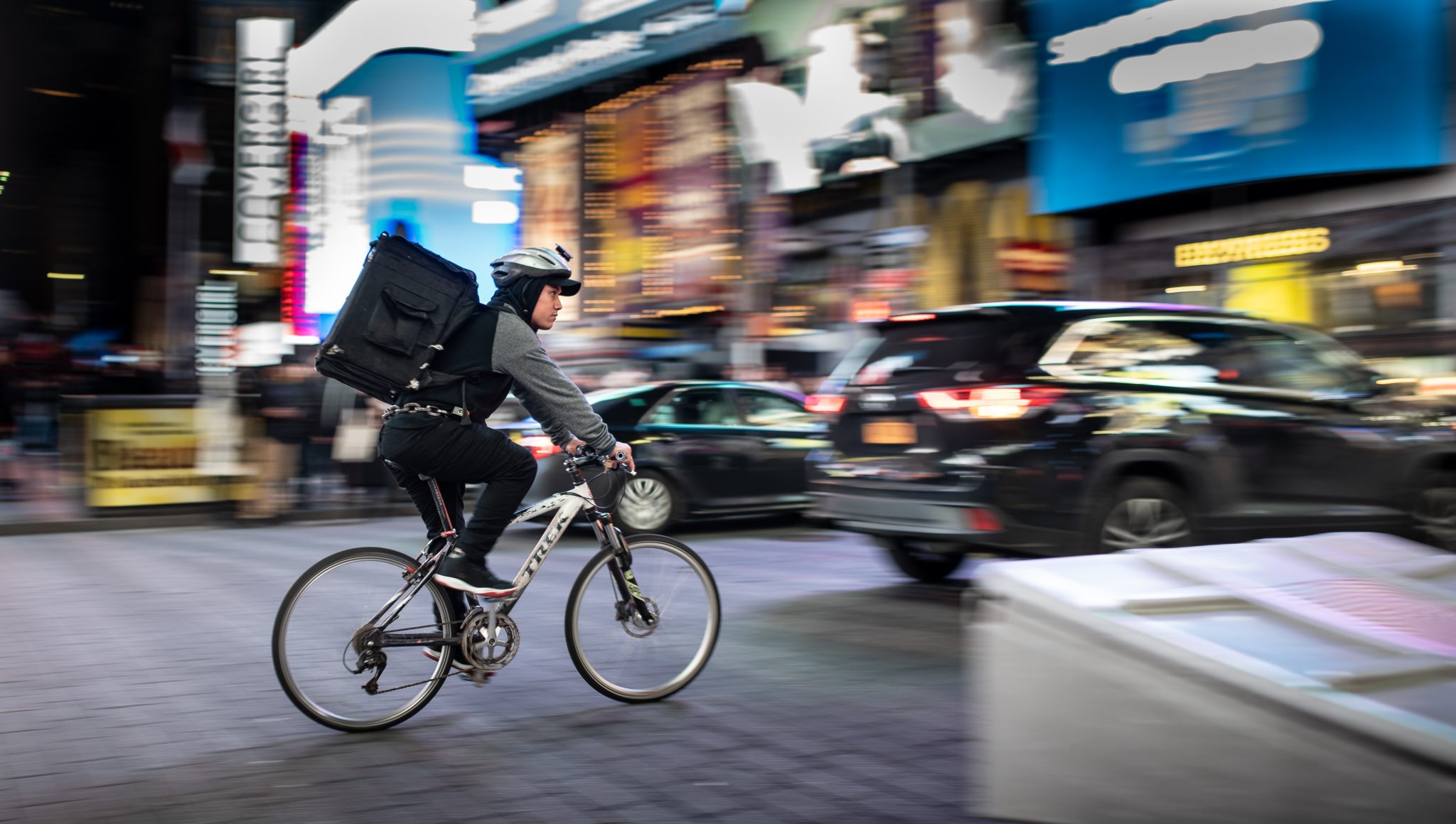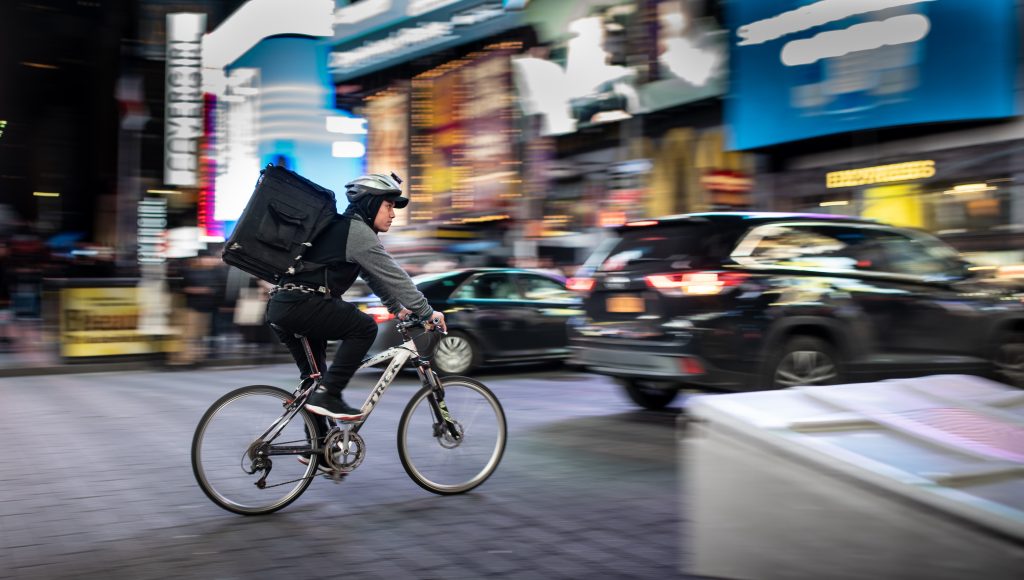 What is a delivery driver accident?
A delivery driver accident occurs when an employee of a company who is responsible for delivering household goods or groceries is involved in an accident. There are several different ways a delivery driver accident could occur. Examples include:
Delivery drivers being hit by another vehicle
Delivery drivers colliding with another vehicle
Delivery drivers striking pedestrians
Delivery drivers striking bicyclists
Delivery drivers damaging the property of another homeowner
 The reason why delivery driver accidents are very common is because several drivers on the road are not aware about road safety when it comes to what lanes a delivery truck could use. For example, delivery truck drivers are oftentimes stopped on the side of the road, especially on busy streets, when there is no parking around to deliver to the home. ​​
Why do delivery driver accidents happen in Los Angeles?
There are several reasons that could account for why an accident could occur. Examples include:
Drowsy drivers
Drunk drivers
Negligent drivers
Defective truck parts
Negligent pedestrians
Negligent bicyclists
What are common injuries caused by a delivery accident?
Since a delivery truck is very large, and has several packages inside, the truck could be large and weigh several pounds. As a result of this, if a truck were to collide with another person or object, it will likely result in very severe injuries and damage. Examples of injuries include:
Property damage 
Traumatic brain injury
Spinal cord injury
Broken bones
Disfigurement
Scarring
Lacerations
Eye injuries
Do delivery drivers have insurance?
Every company who does business in the state of California is required to have insurance. This means that delivery companies all must have insurance coverage for car accidents involving their delivery driver employees. Some examples of companies who have insurance include:
Amazon
Doordash
Uber Eats
Uber
Lyft 
Pizza Hut
Domino's
Costco business
UPS 
USPS 
GrubHub
Instacart
What are the different types of delivery driver car accidents?
A delivery accident could include:
Head-on collisions: this occurs when the delivery truck driver collides head first with another vehicle, usually oncoming traffic.
Rear end collisions: this most likely occurs when the delivery truck driver is looking down, such as texting while driving, and collides with another vehicle from behind.
Sideswipe accidents: this occurs when a delivery truck driver is likely driving at an increased speed and drives too close to other parts of vehicles, swerving into them.
Door accidents: this occurs when a delivery truck driver suddenly opens their vehicle door without checking to see if there are any oncoming cars or bicyclists.
Flying packages: if the delivery truck is not secured properly, packages may fly out of the vehicle and hit other oncoming vehicles.
The above-mentioned car accidents can cause very severe injuries, which could include several thousands of dollars in medical bills as the injured victim tries to recover. No person should have to pay for their medical bills out of pocket. Our attorneys at Megeredchian Law will be with you every step of the way to make sure that your delivery driver truck accident case is well taken care of, and you get fair compensation.
Who is liable in a delivery driver accident case?
There are several parties that could potentially be liable in an accident between a vehicle and a delivery truck. These different parties could include:
The driver of the vehicle: in order to determine if the driver of the vehicle is at fault, our attorneys will have to investigate whether the employee was on the clock when the accident occurred.
The employer: in order for the employer to be liable, the employee must have acted within the scope of their employment. In order to determine whether the employer could be held responsible in your delivery truck accident case, contact us today. Most likely when the delivery driver is negligent, their employer will be held liable.
Government entity: if the accident was caused by negligently maintained roads, then the government entity will most likely be liable for the accident. There are specific rules that apply to filing a lawsuit against a government entity, and we advise you to contact our attorneys immediately since there are specific time limitations for lawsuits against the government. 
Insurance Policies for Delivery Drivers
Usually, delivery drivers are covered under their employer's insurance policies. Insurance policies do not apply unless the driver has accepted an order at the time of the accident. This means that there needs to be an investigation done into the employee's work hours during the time of the accident. If the employee was not considered to be "on the clock" when the accident occurred, the employer may not be held liable.
What should I do if I have been involved in a delivery driver accident?
If you have been involved in an accident that involves a delivery driver, you should hire an attorney immediately to see how you can get compensation for your injuries. No person should have to pay for their damages if it is caused by another party, especially if it is a delivery driver. The most important steps you can take after being involved in an accident is to schedule a free consultation with our accident attorneys. Our car accident attorneys at Megeredchian Law have recovered millions of dollars for victims who have been involved in a car accident.
Los Angeles Food Delivery Accident Attorneys
If you are struck by a delivery driver, there are several other rules and legal steps we can take to make sure that you get the compensation you deserve. For example, not only will you be able to hold the employee responsible for your injuries, you also will be able to hold the employer responsible for your lost wages and emotional suffering. The employer will most likely have insurance coverage for these specific types of accidents.
 To get a better idea as to how much your delivery driver accident case is worth, contact our car accident attorneys to date for a free case evaluation. Our legal team is on standby, and available 24/7.