Distracted Driving Car Accident
If you have been involved in a car accident caused by a distracted driver, whether that driver was eating while driving, or texting while driving, you have the right to file a lawsuit against them to get compensated for your injuries. In the United States, 1 out of every 4 car accidents that occur on the roads are caused by distracted driving. Nowadays, there are several different distractions on the road, and it gets even more difficult as cars start to incorporate new technological features.
Our car accident attorneys at Megeredchian Law are available and ready to help you every step of the way as you navigate through the legal process with your lawsuit. Distracted  driving has become very popular recently, with several people admitting to texting while driving on the daily. Distracted driving has been the number one cause of fatal car accidents in California. Other than fatalities, distracted driving accidents could cause severe medical permanent injuries that will require decades of treatment. No person should have to pay for this alone. To hold the at-fault party responsible for your injuries, contact our attorneys today.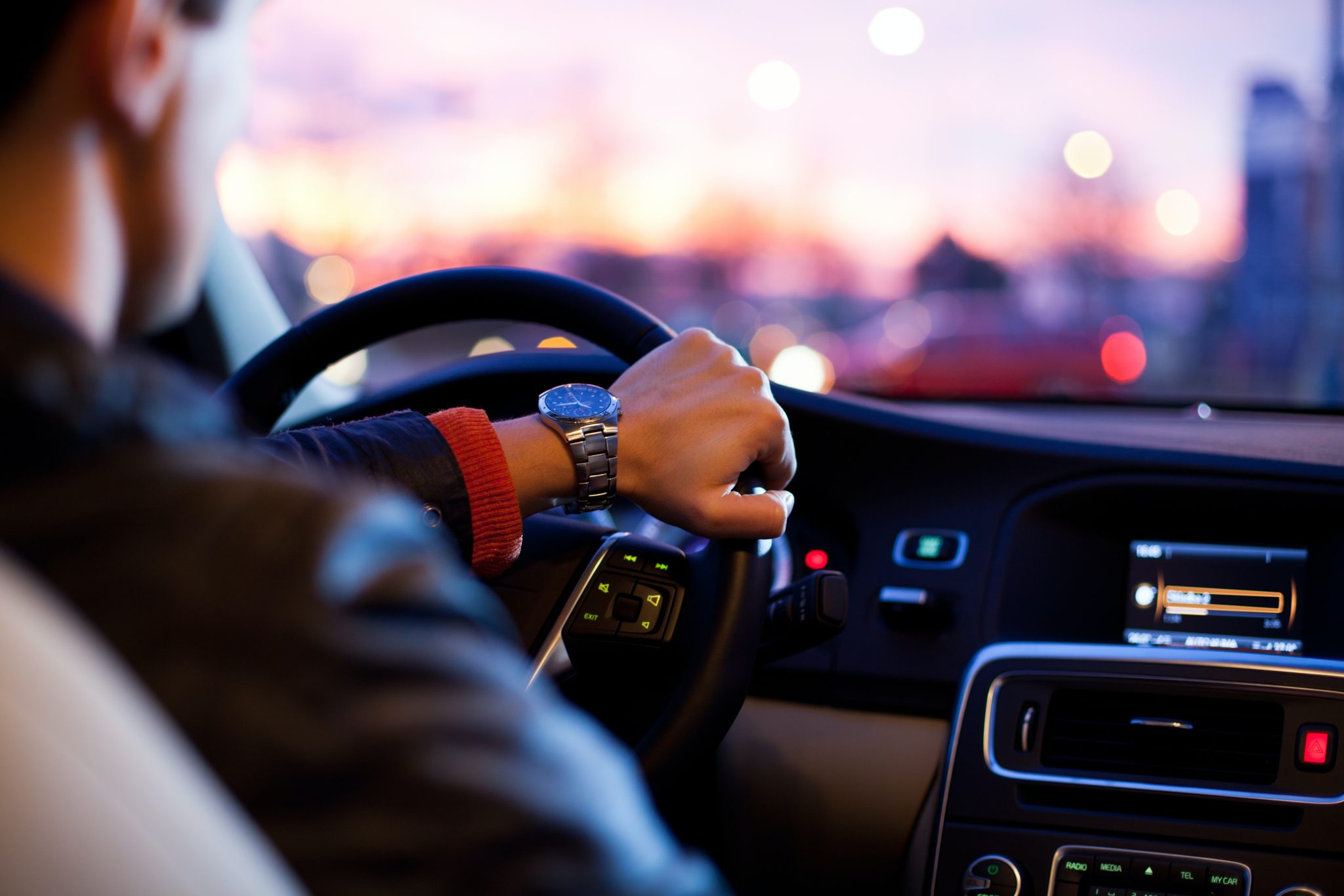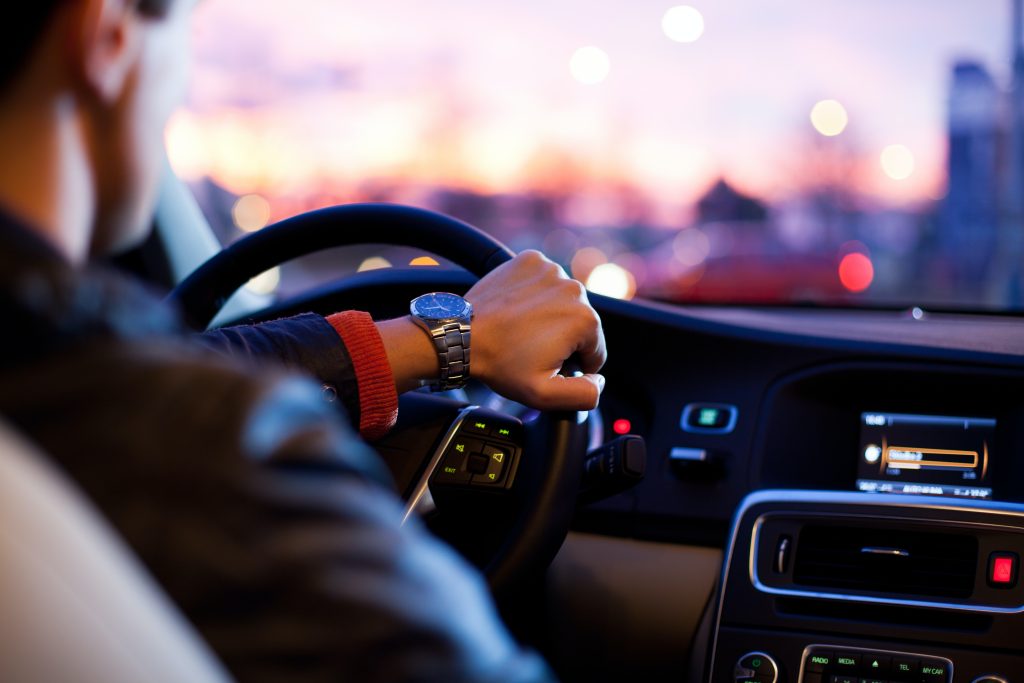 What is distracted driving?
Distracted driving occurs when the driver of the vehicle engages in some type of activity that impairs their driving. There are several different types of distractions, including:
Cognitive distractions: cognitive distractions are those types of distractions that require thinking. For example, when someone is responding to another person's text, they most likely will have to  do some thinking in order to respond.  This requires brain power that should be instead used towards driving.


Manual distractions: manual distractions are physical distractions that require the driver to take their hands off the wheel. It requires some type of physical action from the driver. For example, eating and driving may require the driver to take both hands or one hand off the wheel. Texting and driving also falls under a manual distraction since it requires one hand off the wheel.



Visual distractions: visual distractions are those distractions that take the driver's eyes off the wheel. For example, if there is an animal on the side of the road, and the driver is taking their eyes off the road, an accident is very highly likely to occur.

Studies have shown that the number one distraction in California is talking and texting.
What are examples of distracted driving in California?
Changing the radio station



Connecting your phone to Bluetooth

Drinking


Eating

Applying lipstick or makeup


Looking back at other passengers in the car


Talking to other passengers in the car


Grabbing an item from the floor of the vehicle


Talking  to another on speakerphone



Texting while driving

Putting an address in the navigation system



Not only do these actions listed above endanger yourself, it is also a danger to others on the road
What should I do after I have been involved in a distracted driving accident in California?
The first step you should take is to seek medical care. Distracted driving accidents could include multiple car collisions, which result in severe injuries. These injuries may need immediate medical treatment, or they may be aggravated into something even more serious. Your number one concern should be your health.

Contact the police department to have a police report written up about the distracted driving incident. For example, the police officer will be going around to all the parties involved in the accident and asking what the cause was for the accident.

Take pictures of your car damaged.

Take photos of the accident scene.

Take photos of any injuries.

Gather information about eyewitnesses who may have seen the distracted driving accident.

Get contact information of all the other parties involved.

Get the insurance information of all the other parties involved.

Gather all your medical treatment bills.

Contact a top rated Los Angeles distracted driving attorney.
Why choose our car accident attorneys?
Our distracted driving

car accident attorneys

have decades of experience representing victims who have been involved in severe accidents.



Our

car accident attorneys

will work tirelessly to negotiate and communicate with insurance companies and other third parties to make sure that your damages are represented.


Our attorneys are not afraid of going to trial in the case that settlement negotiations fail. We will fight aggressively for you in court.


Our attorneys will investigate all the circumstances surrounding the accident to make sure that we have strong evidence that points to a distracted driving accident.


Our attorneys work on a contingency fee, and do not collect any compensation from our clients until we win a settlement or judgment.


Our attorneys have a successful track record winning compensation for our clients, we have recovered around hundreds of millions of dollars for our clients.



Our attorneys communicate to licensed experts to make sure that we have more information regarding your damages claim and can calculate how much in compensation you may need in the future for your injuries.
What are examples of injuries caused by a distracted driving accident?
Distracted driving accidents can cause a variety of injuries, and  most of the time these injuries are severe. Examples of these injuries include:
Traumatic brain injury: this occurs when the sudden whiplash causes the brain to suffer severe injury. Traumatic brain injury is oftentimes permanent and may require decades of medical treatment.


Spinal cord injury: this occurs when the collision causes the spinal cord to move in place. Symptoms of spinal cord injuries could be back aches or headaches.


Broken bones: a sudden impact could cause internal broken bones, especially at the ribs.


Lacerations: in a collision, there may be several different  pieces of sharp objects that fly. This may cause severe lacerations.


Scarring and disfigurement: lacerations could cause severe scarring that may need future plastic surgery.



Bruises: the seatbelt will most likely cause a bruise in the chest area or shoulder area.
If you have suffered any of the above injuries, give our attorneys a call. Even if your injuries are not stated above, it is worth your while to give our highly-qualified attorneys a ring to see if you can collect compensation for your physical injuries.
Is distracted driving legal in California?
Under California Vehicle Code 23123, "A person shall not drive a motor vehicle while using a wireless telephone unless that telephone is specifically designed and configured to allow hands-free listening and talking, and is used in that manner while driving."
This means that if the party is found liable, they can also be found guilty of violating this vehicle code. California has several laws and statutes in place that protect victims who have been involved in distracted driving incidents. Other penalties for distracted driving may include hefty fines, along with vehicle infractions.
Have you been injured in a distracted driving incident? Call our experienced attorneys today.
Our car accident attorneys are available 24/7 to assist our clients with their claims. Usually, those parties that have been accused of distracted driving will deny their liability and deny they were distracted at the time of the accident. Make sure that you have a highly qualified attorney on your side to gather as much evidence as possible regarding the other party. Call us today to schedule your free consultation.