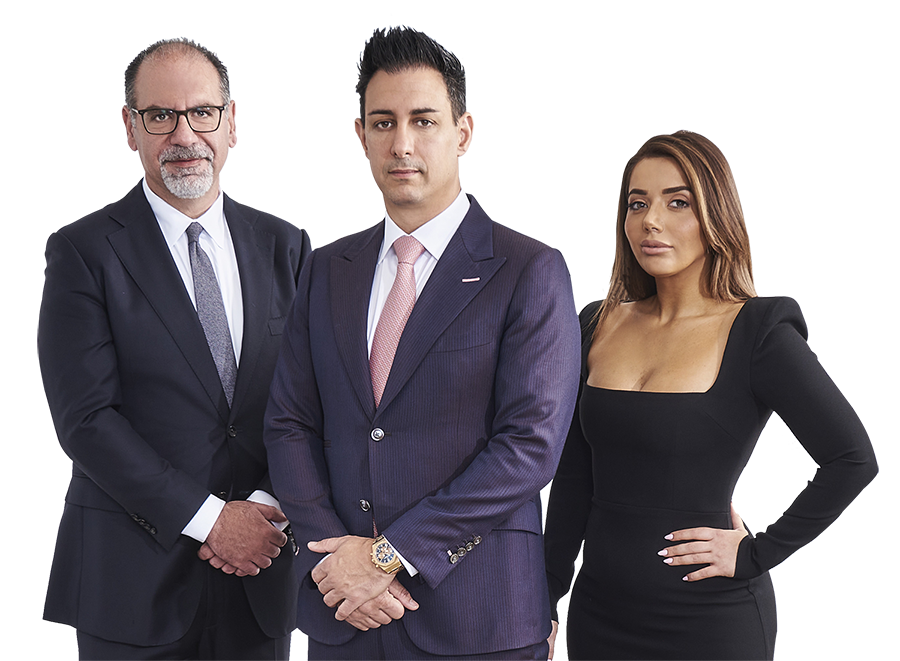 Elevator Accident Attorneys
Elevator
Accident Attorneys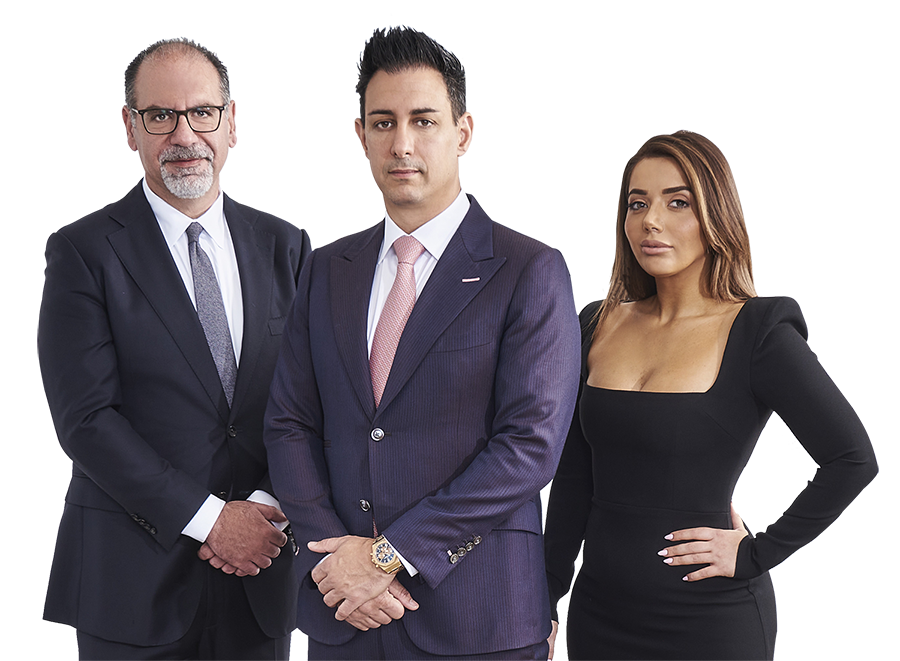 Elevator Accident Attorneys
If you have been injured in an elevator, contact our top-rated personal injury attorneys today for a free, no obligation case evaluation.
If you or a loved one has been injured in an elevator accident, you have the right to seek compensation from the at-fault party responsible for the accident. After being involved in such a traumatic experience, we understand that looking for an attorney is not the first thing on anybody's list. But the faster you contact a personal injury attorney, the faster you will be able to obtain compensation and hold the liable party responsible.
 California also has a statute of limitations law that states when plaintiffs must file their lawsuit. A party must file their elevator accident Injury lawsuit within two years from the date of the accident. Filing the lawsuit after two years will result in a dismissal by the court. Also, the faster you hire an experienced accident attorney, the faster your attorney will be able to gather all the relevant evidence. As time goes on, it may be very difficult to obtain and locate evidence.  Elevators have several different parts to them, which means that if any part is not working completely, there's the risk of being involved in an elevator accident.
Can you sue if the elevator falls?
If you have suffered an injury as a result of an elevator fall, you have the right to sue the negligent party.
Who can file an elevator accident lawsuit?
Anybody who has been injured in an elevator could hold the negligent party responsible for their injuries. Examples of the most common parties that have filed elevator accident lawsuits include:
Guests:  this includes hotel guests and property guests
Tenants: if the elevator is found to be on a commercial property, then those working on the property will be able to hold the property owner liable.
How common are elevator accidents?
According to the Centers for Disease Control and Prevention, there are about 30 people that are killed every year in an elevator accident in the United States. There are about 17,000 people that are injured each year in an elevator accident. Although they are not that common, elevator accidents almost always result in death or serious injuries.
Those who work with elevators are more likely to suffer serious elevator accidents. For example, maintenance responsible for repairing elevators account for half of the fatalities each year.
Can I sue for being stuck in an elevator In California?
If you have been stuck in an elevator in California, you may be able to file a lawsuit against the negligent party only if you have suffered physical injuries. For example, simply being stressed at the moment is not enough to file a lawsuit. But, having substantial stomach aches that require medical attention after going through such a traumatic experience could be recoverable by the negligent party.
How to prevent elevator accidents?
Why hire our elevator accident attorneys?
According to the Centers for Disease Control and Prevention, there are certain steps that many may take to prevent serious injury from elevator accidents. This includes:
Extensive workplace practices. Businesses who have elevators must train their employees every year on elevators being out of service and fall protection.
Elevators must constantly be inspected and maintained.
Only qualified elevator maintenance employees should work on repairing the elevator.
Experience: our attorneys have decades of experience representing victims who have been injured in elevators and escalators. We understand that elevator accidents can cause very severe injuries, and oftentimes fatalities. We have won several settlements and verdicts in favor of our clients, and have a very successful track record making sure our clients received the maximum compensation available for their injuries.
Research: Our experienced top-rated attorneys will guide you throughout the legal process every step of the way to make sure that your rights are well-represented.
Relationships: We have very strong relationships with top experts and investigators in Los Angeles. We use our resources to gather as much evidence as possible regarding the causes of the accident, and potential parties that could be held liable.
Communication: Our experienced accident attorneys will communicate with the insurance adjusters and insurance companies while you focus on healing from your injuries. Usually, insurance companies will try to get plaintiffs to say an incriminating statement in order for it to be used against them. We fight aggressively for our clients, and make sure that our clients are not taken advantage of.
Who is the defendant in a big rig accident claim?
There are different types of parties that could be liable in a big rig accident claim. This depends on the circumstances of the accident. Examples of different parties include:
Big rig driver: the big rig driver could be liable if they were driving negligently. Examples of how a big rig driver can drive negligently is when they are driving and texting, fatigued driving, or driving under the influence of drugs or alcohol.
 Big rig company: the big rig company could be held liable for several different reasons, including negligent hiring of the employee or negligent maintenance of the big rig.
Big rig manufacturer: if the accident was caused by a defect in the big rig, the big rig manufacturer could be held liable under a products liability claim. This occurs when there is a design defect, warranty defects, or a warning defect. A big rig manufacturer could also be held liable under the California law of vicarious liability. Vicarious liability holds employers liable for the negligent actions of their employees.
Government entity: if the accident was caused by negligently designed roads, the government entity responsible for designing and building the road could be held liable.
To determine which specific party is liable in your big rig accident claim, contact our accident attorneys today.
What type of compensation could I receive for my elevator accident injuries?
Elevator accidents result in a substantial amount of medical expenses needed to treat the injuries. Examples of compensation you could receive include:
Past medical expenses
Future medical expenses
Emotional distress
Loss of earning capability
Anxiety
Depression
Past lost wages
Future lost wages
Funeral expenses
Loss of income
How much is my elevator accident case worth?
No attorney will be able to give you a specific dollar amount as to how much your elevator accident claim is worth unless you go in for a case evaluation. Our accident attorneys provide free no obligation case evaluations where we will review the details of your claim, and determine the potential liable parties. There are several factors we take into consideration when determining the worth of an accident. This includes:
The liable parties
How the accident was caused
The condition of elevator
Any signs that were placed on the elevator such as "out of service" signs
The severity of the injuries
The medical treatment needed for the injuries
What if I was also liable for my elevator accident?
California has pure comparative negligence laws. This means that even if the injured party was also partially negligent for their injuries, they will still be able to obtain a portion of their compensation. Their damages will be deducted by the percentage of fault they are determined to be at. For example, if the injured party was determined to be 15% liable for their injuries, they will be able to recover 85% of their damages by the defendant.
Who is liable for my elevator accident?
There are several different parties that could be liable in an elevator accident. These include:
The business owner
The elevator maintenance company
The building owner
The elevator product manufacturer
The elevator products retailer
Liability in an Elevator Accident
Elevator accidents are filed under a legal claim called premises liability. In order to prove that the plaintiff should receive financial compensation, the personal injury attorney must file a negligence claim against the property owner. In order to prove negligence, these four different elements must be met:
The property owner had a duty to those who visited their land
The property owner breached that duty when they failed to take precautions in repairing the elevator
This breach caused the plaintiff to suffer injuries
The plaintiff now has actual damages
In California, property owners are required to inspect elevators on their property and make sure that the elevators are running properly. If property owners fail to inspect the elevator, then they could be held liable under a premises liability theory.
If the elevator accident was caused by a defect in one of the parts, the injured party will be able to file a product liability lawsuit against the elevator parts manufacturer. Different types of defects include design defects, manufacturing defects, and failure to warn defects. Instances where there has most likely been a defect include a sudden elevator drop accident.
Speak To Our Attorneys at Megeredchian Law Today
Elevator accidents are more common in Los Angeles than any other city in California. There are several different tall buildings in downtown Los Angeles that require elevators. With the increasing use of elevators, comes the increase in accidents.
We are always available 24/7 to make sure that our clients have all of their questions and concerns addressed. Given the complexity of the legal system, we are always available to provide individualized attention to our clients to make sure that they are comfortable with the legal process, and understand every step of the way.