Flying Debris Car Accidents
Surprisingly, flying debris on the road is likely to cause car accidents. This goes for both intersections along with major highways and freeways. If you have been involved in an accident caused by flying debris from another negligent party's vehicle, then you have the right to recover compensation for the damages that you have suffered. Give our attorneys a call today to discuss your case. We will help you get compensation for your injuries, along with any lost wages that you had to suffer.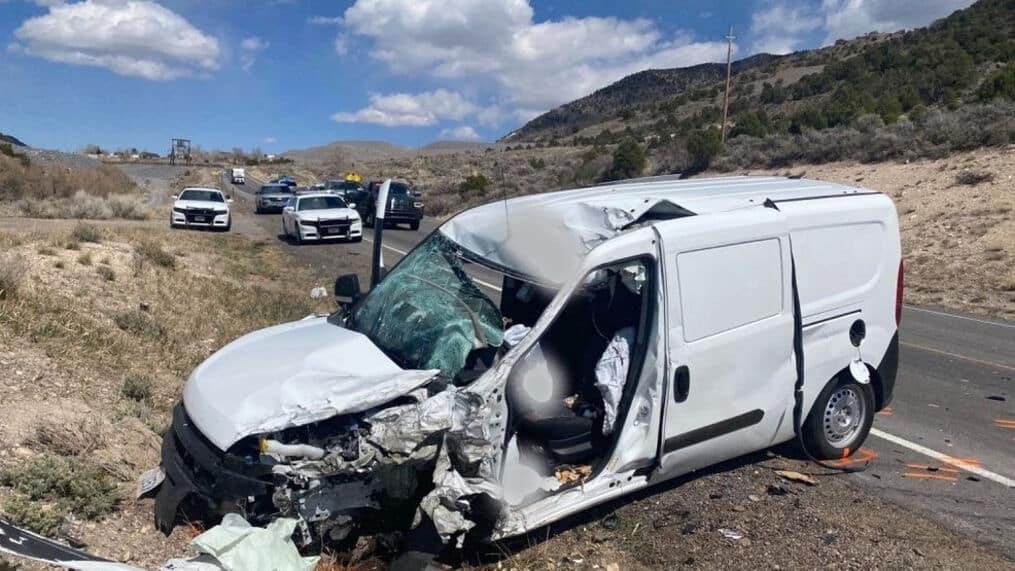 Who is responsible for flying debris?
Drivers of vehicles that have filled to secure their cargo
Employers of the driver of the vehicle
Government entities
Why do flying debris cause accidents?
Flying debris on the road could injure pedestrians walking on the sidewalks
Flying debris could damage other vehicles windshields, and may visually impair drivers, which may lead them to swerve into other cars
Flying debris made damage other vehicles on the road, which may lead to an accident
How do you prove that the other party was negligent?
In order to prove that the driver who caused the flying debris was negligent, you must show:
The other driver had a duty to drive in a reasonably safe manner. This means that if they had items loose in their vehicle, they had a duty to make sure that it was holstered well to the vehicle, in order to prevent it from flying in the air.
The driver failed to take necessary safe measures to make sure no items flew while they were driving
Because the driver failed to take such necessary measures, they caused an accident
The driver has now suffered severe injuries caused by the accident
Flying Debris Car Accident Statistics
According to AAA, there are around 50,000 car accidents caused by flying debris every year in the United States
Accidents that involve flying debris are more likely to result in severe injuries and fatalities
Accidents involving flying debris are likely to occur on major highways and freeways
Accidents that involve flying debris usually involve other parties that may have been speeding at the time of the accident
Usually, accidents that involve flying debris involve trucks and SUVs that have not secured their cargo completely.
Throwing Debris Intentionally
Although many of us like to think that flying debris is caused by negligence of others, and it was simply an accident caused by another party, there are some drivers that intentionally fail to secure cargo in order for other vehicles to get damaged. There were a number of cases last year that the Los Angeles Police Department reported where other vehicles had intentionally placed flying debris in the trunk of their car and drove at high rates of speed simply to cause injury to other people.
Natural Causes
In certain cases, it could also be natural causes that lead to flying debris. For example, several freeways in Los Angeles are located very close to the mountain side. In the event of a rockslide or a flood, there could be several debris that may end up on the roads of the freeways.
What are some examples of debris that could cause accidents?
Rocks and Pebbles: this is one of the most common types of debris that could result in car accidents. Because rocks are very small, they could lead to shattered glass, and popped tires.
Large pieces of wood: large pieces of wood could abruptly hit the windshield of a driver's vehicle, and the driver may not be able to see in front of them.
Nails: Nails lead to popped tires, which could lead to disabled vehicles and other potential accidents.
Popped tires: many of us have seen tires on the side of the road that have simply been left. If a vehicle is not driving carefully, they could hit that tire, which could then result in a multiple vehicle accident.
Construction equipment: construction sites must collect their equipment after doing a job. But, in some rare occurrences, construction companies may forget to pick up all their equipment. This equipment could lead to car accidents.
What type of damages could I recover from my flying debris accident?
The damages depend on the injuries that you have suffered. For example, you could recover:
Lost wages
Future loss of earnings
Pain and suffering
Property damage
Emotional trauma
Medical bills
Future medical treatment needed
Punitive damages: this is in the case when the other party maliciously and intentionally tries to throw debris into oncoming vehicles.
How To Prevent Flying Debris Accidents
There are specific steps you could take to prevent accidents involving flying debris. You should:
Make sure that you get the information of the person responsible for the accident. As soon as the object has hit your car, make a note of the vehicle, simply because drivers of vehicles that have fallen debris may not realize that until a couple miles later. If you can, get the license plate of the vehicle, along with the color and make of the vehicle. This will help police officers when a police report is written.


If you are involved in an accident with flying debris, make sure that all the passengers in the vehicle are safe. Property damage can be taken care of afterwards, but other people's health should come first. If anybody needs emergency medical assistance, call 911 immediately.


If there are witnesses at the scene, make sure that you get their information. Usually, there is a very high likelihood that a witness did see the flying debris hit your car and cause the accident. If possible, get the full name, along with contact information of the witness.


Even if you feel as though you have not suffered any type of injury, make sure that you are evaluated by a medical provider. A doctor will be able to determine what exactly you have suffered, and conduct necessary tests and imaging.


Speak to a highly qualified personal injury attorney about your case. Our attorneys offer free consultations to discuss the merits of your case, and how we can gather evidence in your favor.


Take pictures of the debris, and the property damage done to the vehicle. If you are to file a claim with your insurance company, the insurance adjuster will want images of what the exact debris was that caused the accident, and the property damage to your vehicle immediately after the accident. This will also help prove damages.
Insurance Claims For Flying Debris
If you cannot locate the negligent party, then you most likely may have to file a claim with your own insurance company. When you file a claim with your insurance company, they may try to offer a lower settlement amount than you anticipated. If this is the case, give our attorneys a call today.
Have you been involved in an accident with flying debris?
Our car accident attorneys understand how scary it could be to experience an accident with flying debris, especially because it comes out of nowhere, and it could be difficult to locate the negligent party. It takes the skill of a highly qualified attorney to prove the damages, and to locate the negligent party. Give our attorneys a call today to discuss your case.