Gender Differences In Personal Injury
There are important differences to note between females and males who have been involved in car accidents. Although the damages may essentially be the same, there are specific things that could change depending on the case and the parties involved. Females and males may not experience the same injuries and the same way, and so there are some key differences in the personal injury realm.
In order for our car accident attorneys to take a specific look into your case, give our top-rated Los Angeles attorneys a call today for a free consultation. Our highly qualified attorneys will ask a variety of different questions during your initial consultation, including:
Who was involved in your accident?
Where did your accident take place?
What injuries did you suffer after the accident?
Do you still have the vehicle that was involved in the accident?
Were there any cameras nearby the accident scene?
Did you take any pictures of the accident?
Have you spoken to anyone ever since the accident?
There are several other questions that may also be asked depending on the circumstances of your accident. For more specific information, give us a call.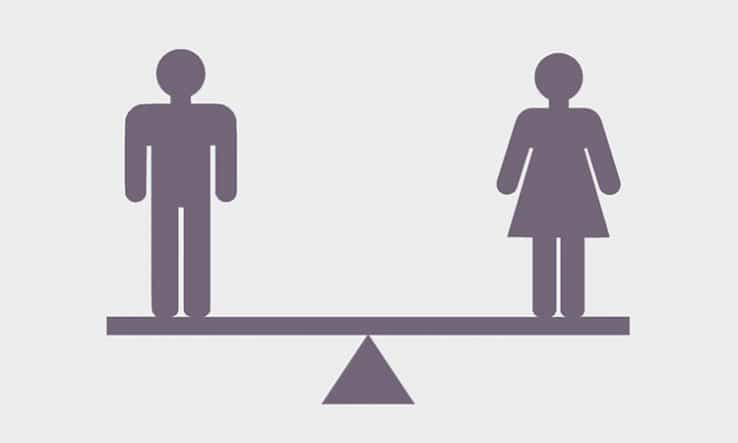 Females And Car Accidents
Females can be involved in car accidents the same way as males can. But, some studies suggest that females may have a higher risk of serious injury or death when they are involved in certain types of car accidents, such as frontal or side impact crashes.
A front impact crash is one where the front of the vehicle has collided with another object or vehicle. A side impact accident could be similar to a T-bone accident where another vehicle has collided with the driver's side. Both types of accidents are very serious, and will require immediate medical attention.
According to studies done by the National Highway Traffic Safety Administration (NHTSA), female drivers are more likely to be injured in frontal crashes than male drivers. A key reason for this is because of the differences in body size and structure between men and women. Women are also more likely to suffer serious injuries when involved in a side-impact crash, which can result in serious injuries to the chest and abdomen.
But, each car accident is unique, and several different factors can influence the severity of injuries suffered by each party, including:
The speed of the vehicles involved
The angle of impact
Where the accident occurred
The overall health of either party
Whether the driver was wearing a seat belt
Whether the air bag went off
Any defects in the vehicle
What Should I Do To Prevent A Serious Accident?
In any car accident, it's important for all parties involved (both drivers and passengers) to take the correct safety precautions, such as wearing seat belts and making sure the vehicle's airbags are properly maintained and working, to help prevent accidents and minimize the risk of injury.
Although there are both males and females involved in car accidents, according to data from the National Highway Traffic Safety Administration (NHTSA), males are more likely to be involved in car accidents than females in the United States. This is somewhat due to the fact that men generally drive more miles than women, and are more likely to engage in risky driving behaviors. Some examples of negligent driving that men may take part more in than women are: speeding, racing other vehicles, and driving under the influence of alcohol or drugs.
Regardless of gender though, it is important for all drivers and passengers to take appropriate safety precautions while driving, such as:
Obeying and following traffic laws
Avoiding distractions while driving
Wearing seat belts
Maintaining the vehicle's safety features
No drinking and driving
What Are The Most Common Differences Between Males And Females That Are Involved In Car Accidents?
There can be some differences in personal injury lawsuits between genders, depending on the circumstances and details of the case. Some examples include:
Types of Injuries: Men and women can sustain different types of injuries due to their physical differences. For instance, men may be more likely to suffer from brain or spinal cord injuries, while women may be more prone to injuries such as whiplash or pelvic injuries.


Bias: Gender bias can affect the outcome of a personal injury case. For example, juries may be more likely to award men with larger sums of money for pain and suffering compared to women, as men are often perceived as tougher or less emotional than women.


Lost Wages: Women may experience more wage loss in personal injury cases due to gender pay gaps and more frequent absences from work due to caregiving responsibilities.


Emotional Distress: Women may be more likely to experience emotional distress and psychological trauma after a personal injury, such as post-traumatic stress disorder (PTSD), which can impact the amount of damages they may be awarded in a lawsuit.
What will our car accident attorneys do for you?
Investigate the case: our attorneys will gather all the necessary evidence to make sure that you have a very strong case when filing a lawsuit against the other party.
Settle with insurance companies: our attorneys will negotiate with other third parties, or insurance adjusters to make sure that we have a settlement that is in your favor. the settlement must have to take into account the several different damages that you have suffered, including lost wages, property damage, and medical bills that you have suffered.
Speak to accident reconstruction experts: accident reconstruction experts assist us when determining the liability of each party involved in the accident. Sometimes, accidents, especially multi-vehicle accidents, could be very difficult when determining which party is most at fault. An expert will be able to take a look at all the evidence before them and come to some conclusion as a liability.
Give Us A Call Today To Discuss Your Case
Give our car accident attorneys a call today to discuss the different options that you may have concerning your lawsuit. We will be here for you every step of the way, and understand the difficulties involved with each type of case. We have been representing victims who have been involved in accidents for decades, and understand exactly what you might be feeling.
Our car accident attorneys work on a contingency fee basis, and the basis for that is to build every single one of our client's trust. A contingency agreement allows us to front all the costs associated with taking your case to trial or to settlement negotiations. Once we do end up getting compensation for you in the form of a settlement or by a trial judgment, we will get a percentage of the compensation that we have received for you.
We have several different types of attorneys all practicing in several different types of car accidents, because we understand that no two accidents are the same. For example, we have trial attorneys with decades of experience that know exactly how to maneuver through the legal process in the event that your case does not end up settling. To talk more about your specific case, give us a call today to set up your free initial consultation. This page is meant to show that there are stark differences between males and females, and there could be differences between your case and another person's case which will require immediate attention from an experienced attorney.