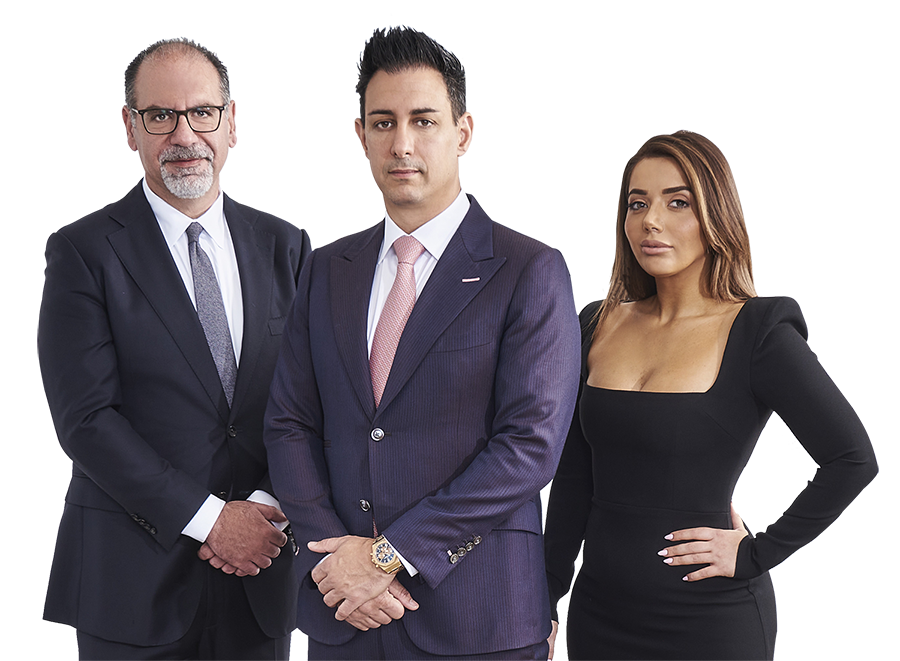 Helicopter Accident Attorneys
Helicopter
Accident Attorneys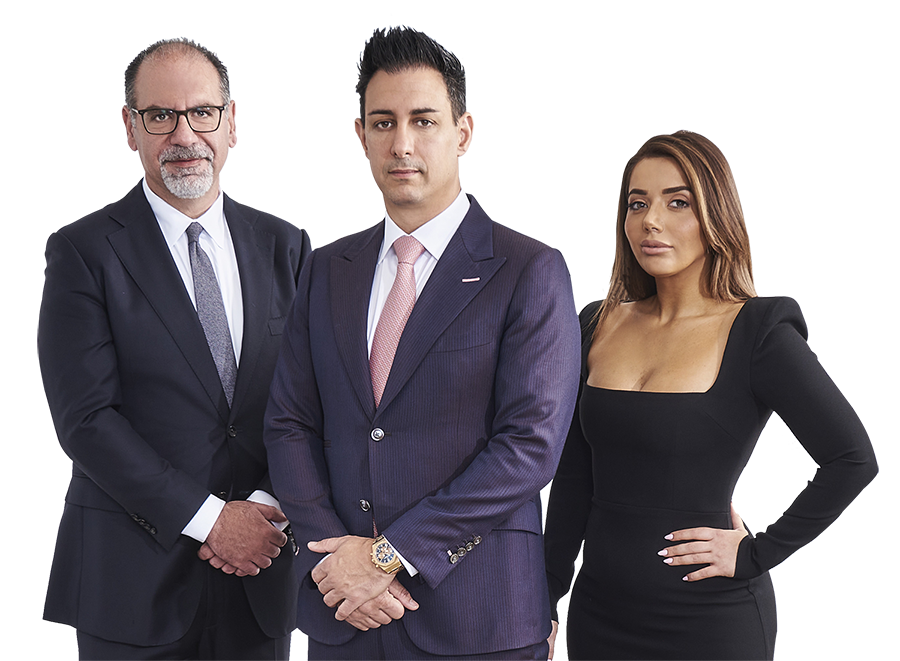 Helicopter Accident Attorneys
Helicopter accidents can lead to very severe injuries and can be very traumatic. Contact our experienced personal injury attorneys to see how we can help you.
Helicopter accidents, although very rare, could lead to very traumatic experiences. There are several different types of causes as to why a helicopter could come crashing down. An experienced personal injury attorney will look into your helicopter accident claim to determine all the possible causes, narrow down the liability based on each party, and seek maximum compensation for your injuries suffered. We believe that no person should have to suffer financial burdens if it is caused by another's negligence. 
Our helicopter accident lawyers provide a free no risk obligation where we will review your accident and determine the type of compensation you could receive. We are available 24/7 via phone and email, and have offices located conveniently throughout several different cities in Los Angeles County.
What are common helicopter accident injuries?
We understand that helicopter accidents can cause parties to suffer extensive physical pain. Examples of the different types of injuries that could result from a helicopter accident include:
Spinal cord injury 
Paraplegic and quadriplegic 
Burns
Disfigurement
Traumatic brain injury
Broken bones
Head injury
While you focus on healing from your injuries, our accident attorneys will be working on your case 24/7 to make sure that you get the legal help you deserve.
Who are the potential defendants in a helicopter accident case in California?
The different defendants depend on the circumstances of the accident. They include:
The helicopter pilot: this occurs if the helicopter pilot was negligent when driving. Examples include flying under the influence, or inexperience flying.
The helicopter company: the company responsible for hiring the pilot and training the pilot could be held negligent under a negligent hiring legal claim.  If the pilot was responsible for the accident, the company could then be held liable under a vicarious liability legal claim.
Helicopter maintenance company: if the accident was determined to be caused by negligent maintenance, then the maintenance company could be held responsible for failing to make sure the helicopter runs smoothly.
Helicopter manufacturer: if there was a defect that caused the accident, then the manufacturer will most likely be held liable. This includes a design defect or any defective manufacturing parts.
Traffic control: if the traffic control negligently reports weather conditions or flying conditions, then they most likely will be held liable.
What causes a helicopter accident?
The several different factors that could lead to a a helicopter crash include:
Negligent maintenance
Helicopter part defect
Heavy weight of the helicopter
Difficult terrain
Dangerous weather conditions
Inexperienced pilot
Type of helicopter
Use of helicopter
Striking a power line
The cause of the accident is determined with several different legal resources. For example, we have strong relationships with several top leading legal experts in Los Angeles. These experts and investigators will be used to determine the cause, along with liability against defendants.
What will our helicopter accident attorneys do?
Negotiate with third parties, such as defendants, insurance companies, and insurance adjusters
File all the necessary paperwork regarding your legal claim
Fight for your rights and advocate for fair compensation
Speak and interview witnesses
Gather evidence to determine the cause of the crash
Settle with defendant
Go to trial with defendant if settlement negotiations are not agreed upon
Helicopters have come a long way since the 1980s. Through advancements in technology, helicopters have been built safer and stronger. Although throughout the years there have been less and less accidents, the injuries that result from a helicopter accident are very severe and almost always include fatalities.
 Helicopter Accident Statistics
According to the United States Helicopter Safety Team, there has been a slight decrease in the number of helicopter accidents from year to year.  The team is positive that with the increase in safety training, these numbers will decrease long-term. Examples of different steps that the team plans on carrying out include a fact sheet document for pre-flight inspections and safety material distribution.
      There were 122 helicopter accidents in 2019
      There were 121 helicopter accidents in 2018
Which helicopters are the most dangerous?
According to the Federal Aviation Administration, private helicopters are  most likely to be involved in accidents. They are the most dangerous types of helicopters, and account for the majority of helicopter accidents. The second most common helicopter accidents are through instructional training, while pilots are being trained prior to employment
When can I file my helicopter accident injury claim?
California's statute of limitations mandates that all plaintiffs file a claim for injuries within two years of the date of the helicopter accident. Filing the lawsuit after two years can cause the injured victim to lose the right to file a lawsuit, and seek any type of compensation.
Kobe Bryant Helicopter Crash
One of the most well-known helicopter accidents is the January 26, 2020 accident that killed basketball player Kobe Bryant. The helicopter crashed into a mountain in Southern California. The helicopter was carrying around 9 people, and was headed towards a basketball tournament. Reasons for the accident include poor weather conditions, such as the heavy fog that morning. Both Kobe Bryant and his thirteen-year-old daughter Gianna were killed in the accident
Air Ambulance Accident Attorneys
Recently, there has also been a surge in the increase of accidents in helicopter ambulances. Helicopter ambulances are those that arrive at the scene of accidents, and transport injured victims to hospitals. The accidents may be on land, but must require air transportation in order to get the injured party to the hospital quickly. If you or a loved one has been hurt, or have had aggravated injuries from a helicopter ambulance accident, contact our accident attorneys today. Helicopter ambulances have a duty to the public to carry and transport passengers in a reasonably safe manner.
Wrongful Death and Helicopter Accident Cases
Unfortunately, fatalities are a very common result of a helicopter accident. We understand that losing a loved one can be very difficult, especially if it has been so sudden. If you have lost a loved one in a helicopter accident, you may be able to hold the other negligent parties liable under a wrongful-death legal claim. A wrongful-death claim could be brought against product manufacturers, helicopter pilots, and helicopter owners. Compensation that you could seek in a wrongful death claim includes lost income, along with funeral and burial expenses. Examples of family members that could file a wrongful death claim include surviving spouses and children.
When can I file a wrongful death claim in a helicopter accident?
Those who have lost a loved one in a helicopter accident can file a wrongful death claim against negligent parties within two years of the date of their loved one's passing.
How much does an aviation accident attorney cost?
Our helicopter accident attorneys work on a contingency basis. This means that we do not collect any fees upfront until we win compensation in your favor. Once we win a settlement or judgment in your favor, we will deduct our fees based on a percentage. This percentage is agreed upon by both parties during consultation. We always want to make sure that our clients are constantly informed throughout every step of their legal process.
What type of compensation could I recover for my helicopter accident claim?
The different types of compensation you could receive include:
Lost wages: this involves past lost wages and potential future earning capability caused by the injuries.
Medical bills: this includes the cost used to treat the injury, along with any future treatment that is required.
Pain and suffering: this involves the emotional distress, such as the anxiety and depression associated with healing from your helicopter accident injuries. 
 Contact our attorneys today to schedule your free consultation and case evaluation. Just remember, we are always on your side to make sure that you get the legal help you deserve.  Our accident attorneys serve all cities in California, including Los Angeles, San Francisco, Bakersfield, San Diego, Sherman Oaks, Palm Springs, Irvine, Beverly Hills, etc.