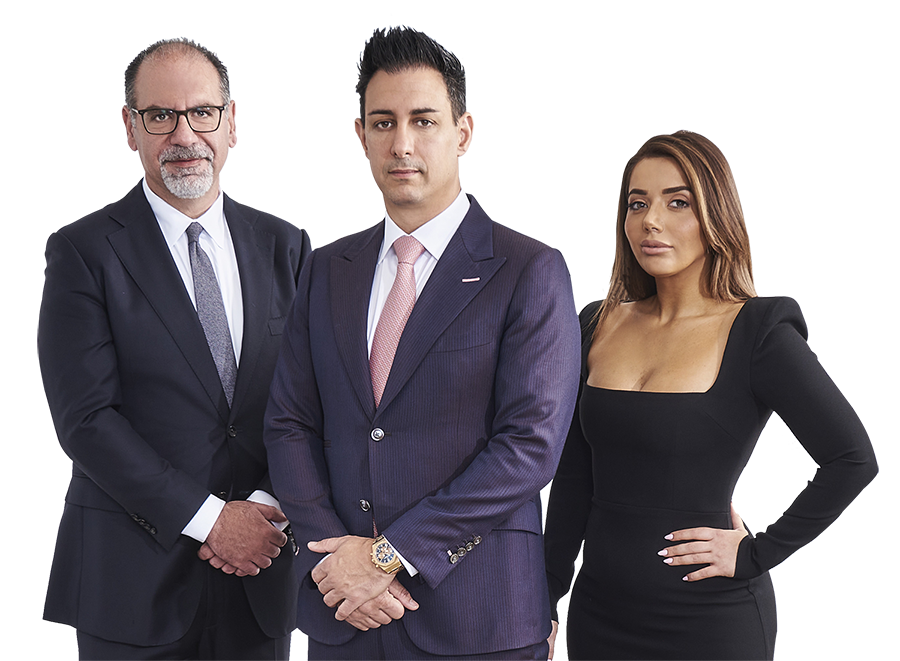 Personal Injury Attorneys
Personal Injury Attorneys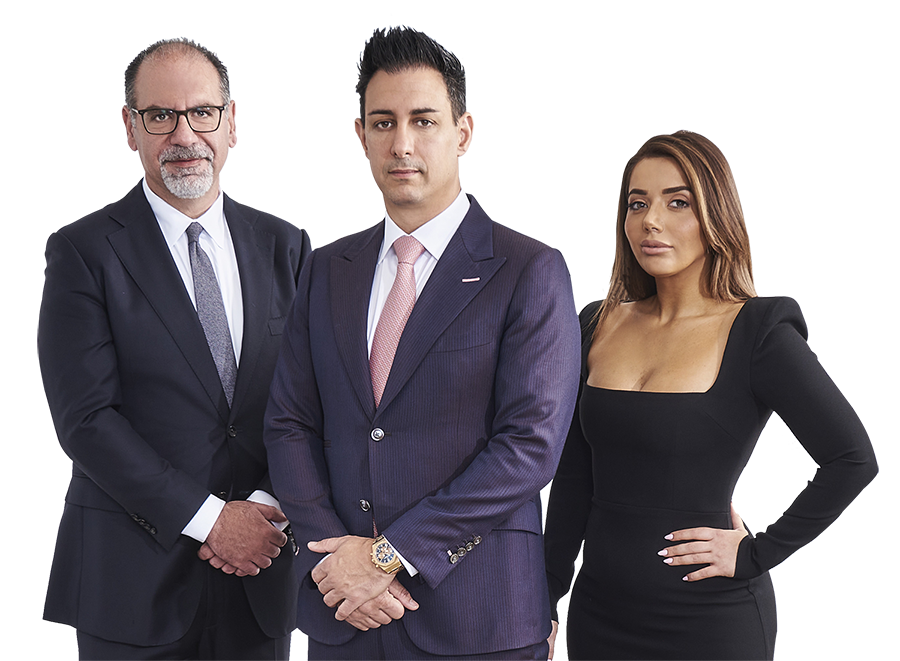 Personal Injury Attorneys
Our experienced personal injury attorneys are available 24/7 to help you with your legal claims.
 If you or a loved one has been injured in an accident in California, you have the right to collect compensation from the at fault parties. Our experienced accident attorneys fight aggressively for our clients to make sure that they recover the maximum compensation they deserve. We understand that going through an accident could be a very traumatic experience, especially if it has caused you to suffer very severe injuries.
 Our top-rated accident attorneys have recovered around 300 hundred million dollars for our clients. We have been serving California for the last couple decades and have recovered compensation for those that have suffered injuries as a result of negligent parties. You deserve attorneys that will provide you with individualized attention.
 Our accident attorneys work on a contingency fee basis. Contingency fees means that you do not have to pay for our attorneys upfront unless we win compensation in your favor.
How much is my personal injury case worth?
In order to determine how much your accident lawsuit is worth, we encourage you to contact our experienced legal team for a no obligation consultation. During this consultation, we will review all the different details about your accident, including the responsible parties, the severity of the injuries, and the financial burdens you have had to face.
What are the different types of injuries?
We have decades of experience representing victims who have been injured in accidents. The different types of accidents we have come across one representing our California clients are:
Head Injury: Head injuries occur when objects fall from high ceilings. For example, the most common types of accidents that cause head injuries are construction accidents. Construction workers usually placed their tools at high points, and when these tools are negligently placed, they may come falling down on construction workers.
Broken Bones:  Broken bones can cause thousands of dollars in medical bills, especially lost wages as victims are unable to return back to work while their bones are healing. Broken bones also may not heal properly and may cause permanent disability.


Eye Injury: Eye injuries occur from different types of accidents such as chemical burns or fire burns. Eye injuries can cause severe damage, and oftentimes interfere with the victim's ability to return back to work.


Soft Tissue Injury: Soft tissue injuries occur when muscles and ligaments are damaged. Soft tissue injuries usually occur from abrupt traumas. Car accidents are most likely to cause soft-tissue injuries.


Amputation: An amputation is caused when a body part is severed during a surgical procedure. Amputations can cause very severe and permanent injuries. The most common types of accidents that cause amputations are truck accidents and pedestrian accidents.


Traumatic Brain Injury: Traumatic brain injuries are categorized into mild, moderate, and severe injuries. Usually, traumatic brain injuries require thousands of dollars in medical bills since it is not easily detectable at first.  Since the brain is a very complex organ in your body, traumatic brain injuries could be very complex, and require experienced top-rated attorneys to properly review all the medical records to determine what type of compensation the victim should receive.


Organ Damage: Severe car accidents could cause internal injuries such as brain damage, lung damage, and heart damage. Blunt trauma may not be visible on the outside, and may go unnoticed. That is why we recommend all victims of accidents to seek medical care immediately to determine if there is any organ damage. Internal organ damage could result in several complications, such as ruptured lungs or ruptured blood vessels.


Spinal Cord Injury: Spinal cord injuries are often caused by a slip and fall accident. This occurs when a part of the spine suffers trauma in an accident. Spinal cord injuries need immediate medical attention, and could cause irreparable damage.


Back Injury: Back injuries are almost always common in every single type of accident. Injuries to the back can cause everyday trouble, and a victim who has suffered back injuries deserves financial compensation. There are different types of back injuries, such as fractured vertebrae, ruptured discs, and nerve damage. Common accidents that cause back injuries are slip and fall accidents, motorcycle accidents, and workplace accidents.


Hand Injury: Hand injuries are some of the most complex injuries since they require everyday use. Whether it is to shake someone's hand, or to grab something, hand injuries will always affect your everyday life.  Workplace accidents and repetitive movements could cause hand injuries. Hand injuries can include a variety of injuries such as muscles, nerves, or tendons.


Paraplegia: Slip and fall accidents and car accidents are the two most common causes of paraplegia. Paraplegia occurs when the lower part of the body is paralyzed and the victim requires a wheelchair. Paraplegia can change a person's entire life, and may require permanent disability benefits. Usually, victims may have to leave work and apply to a different type of job that requires less strenuous activities.


Quadriplegia: Quadriplegia is also known as tetraplegia, and occurs when there is a loss of movement in all four limbs. Quadriplegia is a more severe injury compared to paraplegia. Victims of quadriplegia require everyday assistance getting around the home, and is considered a complete paralysis. Victims are unable to return back to normal life.


Disfigurement: scarring from severe accidents caused disfigurement. The most common types of accidents that cause disfigurement are burn accidents and bus accidents. Disfigurement can involve very severe emotional trauma, and the pain and suffering compensation that the victim may receive should compensate for the emotional distress the victim injured. For example, disfigurement may cause a victim to suffer anxiety, and depression.


Burn Injuries: Burn injuries usually occur at the workplace, or when there is improper maintenance of electrical cords. Usually, burn injuries are caused when landlords fail to properly maintain the building. A burn is considered to be one of the most painful injuries someone could endure, and requires immediate medical treatment.


Dismemberment: Dismemberment can cause severe injuries, and can prevent a victim from returning back to work in a normal manner. Usually, workplace accidents cause dismemberment. For example, if a machine is improperly handled, it may result in dismemberment injuries.  Victims may also suffer extreme severe trauma that require psychiatric treatment.


Orthopedic Injury: Slip and fall accidents and trip and fall accidents resulting in orthopedic injuries. When bones, nerves, and soft tissue are injured, an orthopedic injury may require extensive treatment that may cost thousands of dollars in medical bills.


Wrongful Death: Wrongful death is a legal claim that could be brought by a deceased victim's family members to recover funeral expenses, burial expenses, loss of income, and a variety of other expenses. A wrongful-death legal claim is a very complex legal theory, and requires the help of an experienced top rated accident attorney. Surviving family members could only file a wrongful death lawsuit. This means that only spouses, children, grandparents, and parents can file a wrongful death lawsuit.


Vaccine Injury: When the vaccine is improperly administered, it could cause very severe injuries. Vaccines are meant to prevent severe diseases and illnesses. However, if vaccines cause any injuries, injured victims will be able to recover under the National Vaccine Injury Compensation Program created by the United States Congress. It is important to note that currently Covid-19 vaccines are not accepted by the National Vaccine Injury Compensation Program.


Whiplash: Whiplash is very common in all different types of car accidents, including T-Bone accidents, rear-end accidents, and front collisions. Whiplash can cause very severe spinal cord injuries if not treated properly.


Catastrophic Injury: Catastrophic injuries can cause life-threatening injuries that could alter a victim's life forever. If anybody has suffered catastrophic injuries as a result of a negligent party, they have the right to recover compensation for their injuries suffered.
If you have suffered any of the above injuries in an accident, contact our experienced accident attorneys today. Our attorneys have recovered around 300 hundred million dollars for our clients to make sure that they receive the maximum compensation they deserve. Contact our legal team at Megeredchian Law today to schedule your free no risk consultation.