Seat belt Failure Accidents
Oftentimes, there are several causes to a car accident. For example, along with the other driver, the part manufacturer and retailer could also be held responsible. In California, anyone who has been injured by another party's negligence could hold the other party responsible. Seat belts are required in the state of California. However, unfortunately, in certain circumstances when the seat belt is not manufactured correctly, it may cause the car accident victim to suffer severe injuries.
If you or a loved one have been injured by a seat belt, contact our top-rated car accident attorneys today to see how we can help you hold the 3rd party responsible for your injuries. We understand just how stressful a car accident may be, especially if there are multiple parties involved. This involves a complex litigation process that needs a responsible and experienced attorney to handle it for you.
Our car accident attorneys have been serving California residents for the last couple decades. We understand what a traumatic experience a car accident is. After a car accident, so many thoughts run through your mind, and maybe finding an attorney is not one of them. We are here to help, and are here to navigate through the legal process for you as you focus on healing from your car accident injuries.
It has become a habit for the majority of people in California to put on their seat belt as soon as they enter their vehicles. For the last couple decades, seat belts have been known to protect people from severe injuries. Not wearing a seat belt could cause permanent injuries, even fatalities. One of the primary safety methods used to protect drivers are seat belts in vehicles. Usually, airbags come secondary because they only deploy during the accident.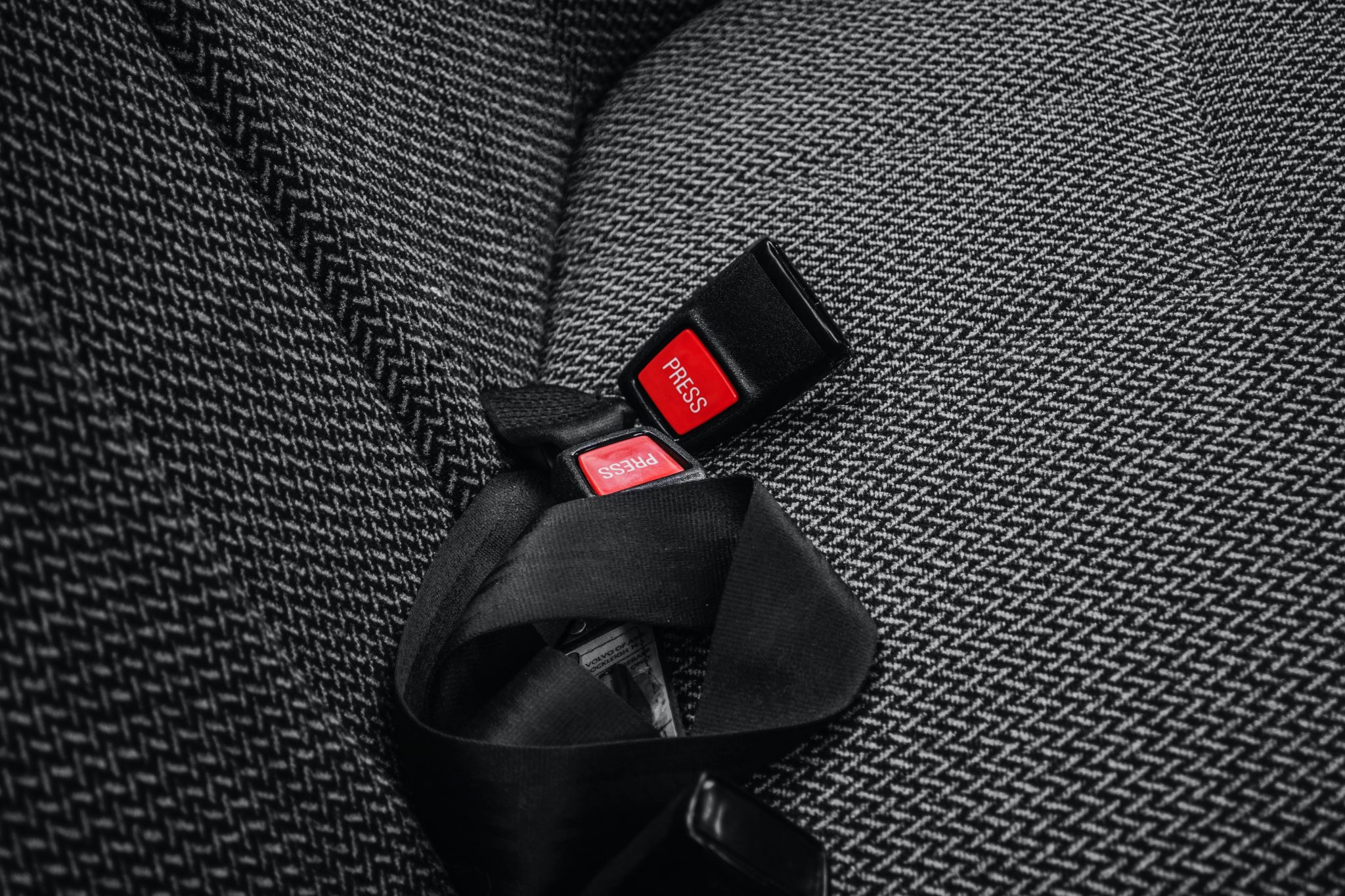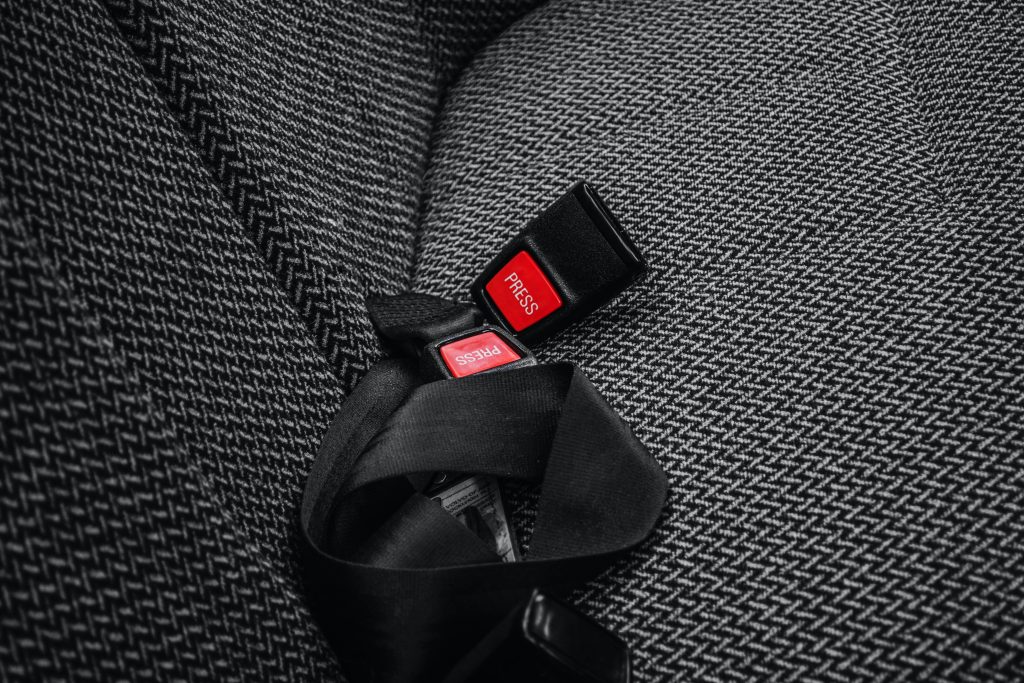 What are the most common injuries that seat belts prevent?
Seat belts are meant to hold your body tightly to the seat to prevent you from moving forward or backward during a collision. During the Collision, the abrupt force sends all the passengers back and forth, and causes whiplash. When a car accident takes place, seat belts have a device that pulls the belt back when there is an abrupt force.
Unfortunately, in certain circumstances the seat belt may fail during the car accident. There are several reasons why a seat belt could fail. These different reasons include:
From the abrupt force during the accident, the seat belt buckle could release and unlatch. When the seat belt unlatches, the driver would not be protected, and any other blunt force can send the driver flying through the window. When the seat belt unlatches, this could also pose a danger risk to the driver since it could hit the driver.


Seat belts always have a certain height and weight limit. Usually, drivers are not made aware of what the requirements are for wearing a seat belt. For example, smaller children could easily be injured by the seat belt in an accident since it does not fit them properly. The seat belt could potentially injure a child's face and neck.


In the event of an accident, a seat belt is supposed to be tight and locked up into the main belt. This means that the seat belt should not be loose when the car is braking. When the seat belt is loose during an accident, many may suffer severe injuries because the seat belt essentially would not be working for them. The seat belt would not be holding them back, and this may cause the driver to be pushed forward.
What causes seat belt injuries?
      Defective manufacturing: This occurs when one specific seat belt deviates from the other seat belts. This usually occurs while on the factory belt.
      Defective design: This occurs when the seat belts have been designed defectively and the defective design outweighs any potential good from the product.
      Defective warnings: This could occur when the seat belt does not have proper warnings as to who can use it and who the seat belt is meant to protect. For example, a seat belt should constantly have a warning as to what the minimum and maximum height and weight requirements are.
These types of claims are filed under a products liability legal theory. For more information on product liability, and to determine if your car accident was caused by a defect, contact our top-rated accident attorneys today.
Who can I sue for my seat belt injuries?
The parties that you can file a lawsuit against differ depending on who was involved in your accident and who caused your accident. The different parties that you can hold responsible include:
The other drivers involved
Seat belt manufacturer
Car part manufacturer
Car retailer
Negligence of the sea belt manufacturer: If you are unable to prove that the seat belt had a defect, you may still be able to hold the seat belt manufacturer responsible under a negligence legal theory. Under this negligence legal theory, the plaintiff, also known as the party filing the lawsuit, must show that:
The seat belt manufacturer had a duty to the driver to produce seat belts and car parts in a reasonably safe manner
The seat belt manufacturer failed to follow the duty by negligently manufacturing the car part
This caused the plaintiff to be involved in an accident
The plaintiff now suffers injuries because of the seat belt manufacturer's violation of their duty
How do you prove seat belt defect accidents?
It is very important that you have an experienced attorney on your side to prove a seat belt failure or a seat belt defect. In order to prove that there was a seat belt failure during the car accident, the plaintiff could show:
The victim was found without a seat belt after the accident, and claims that he was wearing his belt
The victim sustained severe injuries compared to every other driver who was involved in the accident
The victim sustained severe injuries, yet did not suffer any property damage to their car
The seat belt was torn after the accident
The seat belt was unlatched after the accident
What injuries are caused by seat belts?
When a seat belt fails to properly block, the driver could suffer:
Broken bones 
Paraplegia
Quadriplegia
Traumatic brain injuries
Neck injuries
Back injuries 
Hand injuries
Death
To better assist you, it is very important that you gather as much evidence as possible about your accident. The more evidence you have regarding your seat belt injuries, the better it is for our attorneys to be able to handle your claim. Usually, after an accident, many may not think of preserving any type of evidence or take pictures. Pictures are necessary when filing a lawsuit against the party responsible for your seat belt injuries. After an accident, the car that has sustained the property damage may be towed, and it may be very difficult to get that car back.
Have you suffered seat belt injuries?
California is famously known for their "click it or ticket" campaign where all drivers were encouraged to wear their seat belts to prevent any severe injuries if they were to be involved in an accident. It is very important to wear a seat belt, but unfortunately, in very rare instances, a seat belt can result in severe injuries. If you have been injured in a car accident, and are not sure if the seat belt was the cause, contact our experienced seat belt injury attorneys today for a free consultation.
Usually, it may be very difficult to figure out where your injuries have stemmed from and who the responsible parties may be. Contact our experienced attorneys today to see how we can help you hold the correct parties liable for your injuries. Our skilled team will lead independent investigations into the accident to determine the best steps we can take for you. Contact us today to schedule your free consultation. We always provide individualized care to every case brought in.