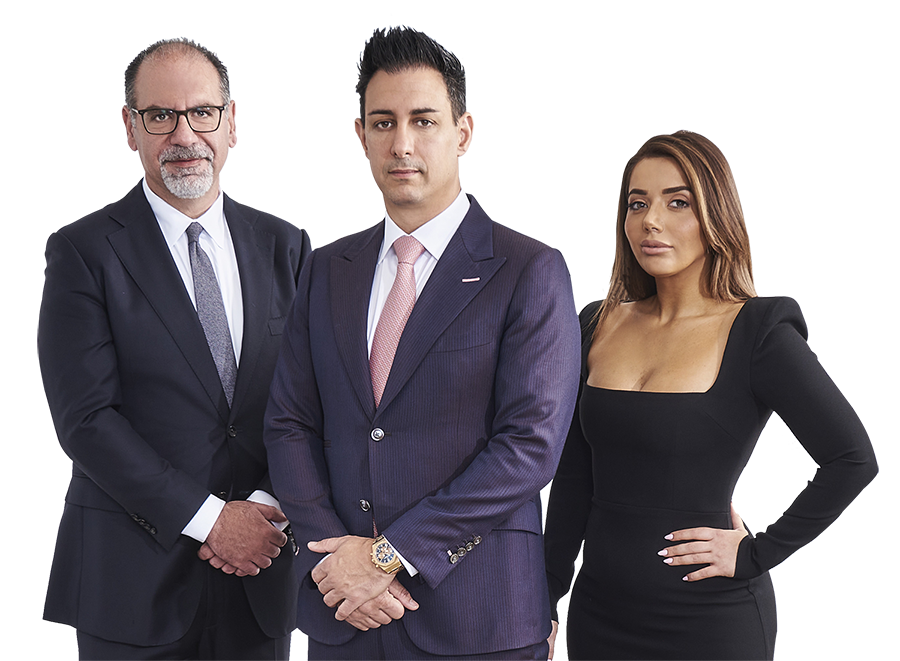 Unsafe Work Environment Attorneys
Unsafe Work Environment Attorneys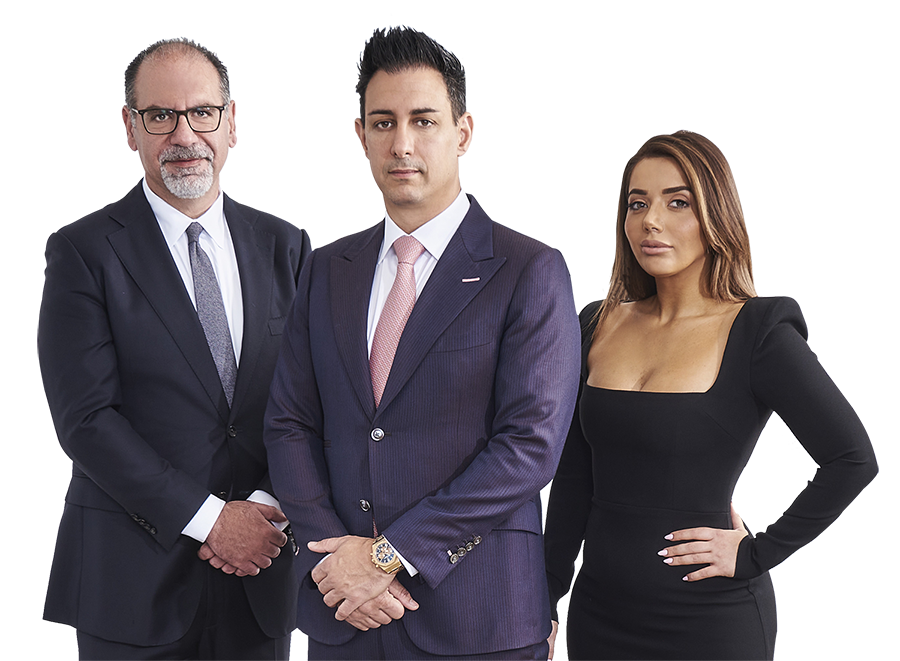 Unsafe Work Environment Attorneys
If you have been injured at work because of unsafe conditions, you have the right to hold the negligent party responsible for the injuries that you have suffered. Unsafe work environments could lead to severe injuries over time. When these injuries are not treated, they could get aggravated and lead to serious permanent disabilities.
Unsafe work environment lawsuits could be very difficult to prove, especially because some injuries may not become obvious until months, or even years after. For example, repetitive movements could lead to devastating injuries, such as back injuries and wrist injuries. It is important that you have a highly qualified attorney represent you in your unsafe work environment lawsuit. Different types of evidence to build a strong case in your favor.
Contact our attorneys at Megeredchian law today to see how we can help you with your potential unsafe work environment lawsuit. We have free consultations where we could review the circumstances of your unsafe work environment claim to determine if your employer is actually responsible for your injuries.
If you or a loved one have experienced injuries from an unsafe work environment, and have reported the unsafe work environment to the employer, you have the right to file a lawsuit against your employer, especially if they have failed to take any remedial measures to fix the issue. If your employer fails to address the unsafe work environment issue, they could be even more responsible for any other future lawsuits.
Our accident attorneys will help you understand your legal rights and options, and take the necessary steps to make sure that your health and safety are represented. It takes an experienced attorney that has practiced in government law, including California and OSHA law.
OSHA Stands for the Occupational Safety and Health Administration. The administration is considered a federal agency of the United States Department of Labor. OSHA was established in 1970 to make sure that employees in the United States have safe work conditions.
OSHA creates rules and regulations for workplace safety and health. They also conduct inspections and investigations to make sure that employers follow these standards. In the event that an employee reports misconduct, OSHA investigates the complaints.
How To Choose The Right Attorney
When looking for an attorney to best represent you, look for lawyers who have experience handling workplace safety and accident cases. You should look for lawyers who have a successful track record. Our attorneys offer a free consultation, so you can discuss your case with us confidentially to determine if our accident attorneys are right option for you.
We always want to make sure that our clients exercise their right to have a safe and healthy workplace.
What Should I Do If I Have An Unsafe Work Environment?
If you think that your work environment is not safe, there are some steps you can take to address the situation. Steps include:
Reporting The Issue: Report the unsafe condition to your employer in detail. Explain the specific hazards that you have identified. Make sure that you have a paper trail of the discussion. For example, write your employer a letter and request that some action be taken to fix it.
File a Complaint With Cal/OSHA: If your employer does not take action to address the unsafe conditions after you let them know, you can file a complaint with the California Division of Occupational Safety and Health. For more information on this step, contact our attorneys.
Contact Our Accident Attorneys: If you have been injured in an accident caused by an unsafe workspace, you may want to consider contacting Megeredchian law. We work to hold responsible parties accountable for their actions, and make sure that our clients get the compensation they deserve.
Reach Out to Your Union: If you are a member of a union, you can reach out to them for support and advice on how to address unsafe conditions. If you have hired an attorney, they will communicate with the union representative for you.
 After Filing a Lawsuit, we recommend that you refrain from speaking to any other party regarding the lawsuit. If you are fired or your hours are decreased after filing a lawsuit against your employer, you may be experiencing workplace retaliation.
You should always speak up, and speak to an attorney regarding any indications of unsafe conditions at work. Not only could you save yourself, but your other coworkers as well.
What Are Examples Of Unsafe Work Environments In Los Angeles?
Some examples include:
Slippery and Wet Floors.
Poor Lighting.
Poor Air Quality.
Exposure to Hazardous Materials.
Unsafe Machinery or Equipment.
Lack of Safety Guards on Machinery or Equipment.
Unsafe Work Practices or Procedures.
Excessive Noise Levels.
Inadequate Personal Protective Equipment.
Lack of Training by The Employer
Inadequate Ventilation or Temperature Control.
Inadequate Fire Safety Measures.
You should note that there are several other instances of unsafe work environments that may not be included on this list. If you believe you have been injured because of your employer, but don't exactly know why, give us a call today.
What Injuries Can An Unsafe Work Environment Cause?
An unsafe work environment can cause several different injuries. This depends on the specific hazards present in the workplace.
Broken Bones: Usually caused by Slippery Floor and surfaces.
Burns: Workers may suffer burns from chemicals or electrical hazards, and a lack of protective equipment.
Repetitive Motion Injuries: Workers who perform the same tasks repeatedly and do not have adequate breaks and ergonomic devices may suffer from carpal tunnel syndrome.
Respiratory Problems: Workers may start to have respiratory problems from exposure to hazardous chemicals without proper training or protective equipment.
Hearing Loss: Exposure to loud noises in the workplace can lead to hearing loss over time.
Vision Loss: Exposure to harmful chemicals without protective equipment, such as goggles, could lead to vision loss.
Illnesses: Exposure to hazardous substances can lead to long-term illnesses such as cancer.
Our accident attorneys have a successful track record when representing victims who have been involved in all different types of accidents. You should not have to suffer injuries simply because your employer was negligent. Your employer has a responsibility, under California law, to make sure that you are properly trained and have a safe work environment. In the event that your employer fails to take any precautions, you have the right to hold them responsible for a lawsuit.
But, keep in mind that there are certain laws and regulations that require you to report the unsafe condition before filing a lawsuit. These different types of rules depend on the accident and the unsafe work environment. We recommend that you speak to our highly qualified attorneys to see what the best course of action may be for your specific case.
We always want to make sure that our clients have all their questions and concerns addressed, and that is why we offer complimentary consultations. During this consultation, you are able to speak with our skilled lawyers one-on-one to see whether we can move forward with a lawsuit.
When Should I File My Workplace Accident Claim In California?
You should file your workplace accident lawsuit within two years from the date of the injury. If you do not file your lawsuit within two years, you will lose your right to collect damages.