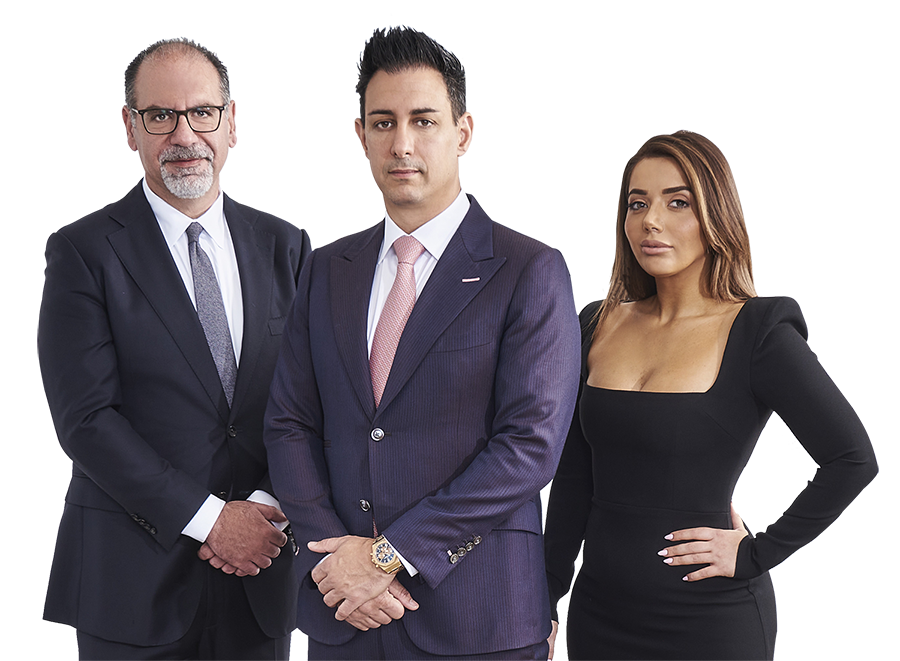 Whiplash Injury Attorneys
Whiplash Injury Attorneys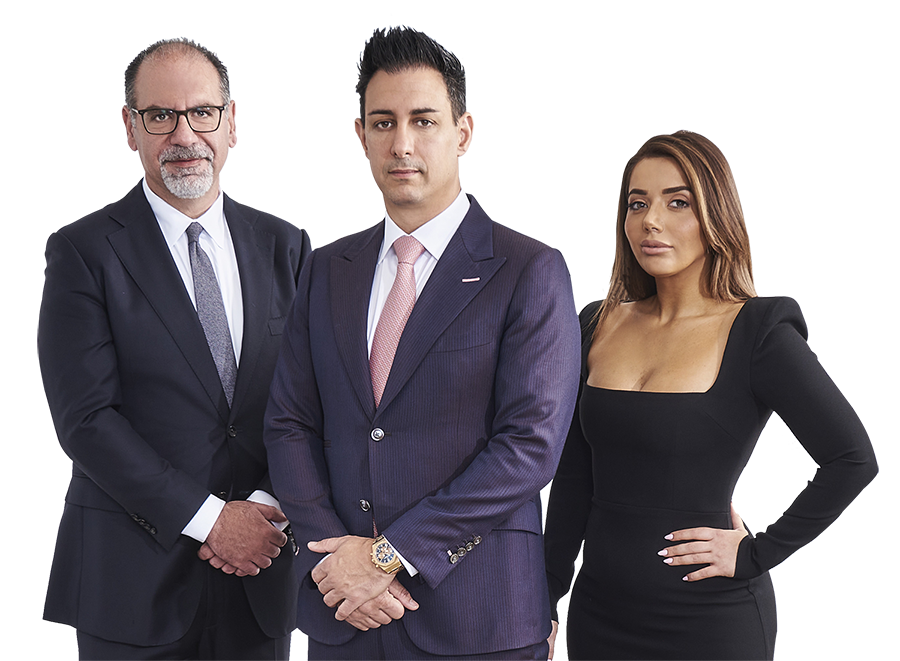 Whiplash Injury Attorneys
If you have been involved in a car accident, contact our whiplash injury attorneys today.
Whiplash is one of the most common injuries suffered from a car accident. In the United States, around 2.5 million people suffer whiplash every year. This is a very serious issue, and should not be taken very lightly. Whiplash, although it seems minor at first, could have lasting severe permanent injuries.
If you or a loved one has been involved in a car accident, you have the right to hold the at fault driver responsible for your injuries, like your whiplash injuries. Whiplash injuries usually require medical attention, which could result in thousands of dollars in medical bills. Other than medical bills, you may also be suffering mental and emotional trauma from your whiplash injuries. Oftentimes, many may take weeks off work to heal from their whiplash injuries.
Our top-rated accident attorneys understand how difficult it may be to suffer whiplash injuries, and we are on your side every step of the way to make sure that you get the compensation you deserve. Our attorneys are available 24/7 to help you and to represent you throughout this difficult legal process. Contact us today to schedule a free consultation. During this consultation, we will review all the details involved in your car accident, and determine how much you could recover for your whiplash injuries.
Whiplash occurs when there is an abrupt trauma or force to the victim's neck. For example, when two cars collide, the driver's head is rapidly pushed back and forth. This sudden force then causes injury to the muscles and tendons of the neck and spine. Extreme whiplash could cause spinal cord injury, which is permanent damage that may leave the victim paralyzed. The force of impact determines the type of injury.
How is whiplash diagnosed?
When you visit your doctor, you should explain how the accident occurred, and how you suffered your injuries. You should explain where you are having pain, and where you are experiencing numbness. Your doctor will order several different types of examinations, such as X-rays, CT scans, and MRI scans to determine where you have sustained whiplash injuries. For example, you could sustain injuries at the spinal cord, neck, jaw, and brain.  If your whiplash is not treated immediately after your accident, the injuries could aggravate, and cause permanent damage.
How much do our whiplash attorneys cost?
Our experienced car accident attorneys work on a contingency basis. This means that we do not collect compensation upfront until we win compensation for you.  We do not get paid unless you get paid. This provides our clients with a piece of mind as we take on all the costs associated with litigating your claim.
What causes whiplash injuries?
The abrupt trauma that causes whiplash injuries can be present in almost every different type of accident, including, but not limited to:
Car accidents
Truck accidents 
Pedestrian accidents
Bicycle accidents 
Hotel accidents
Construction accidents
Bus accidents
Metro accidents
Slip and fall accident
Swimming pool accidents
When a serious blow to the head occurs, the victim's head is hyper-extended forward and pushed backward. This may result in strains and sprains. Examples of sprains include herniated discs and bulging discs.
What should I do after suffering a whiplash injury?
After being involved in a car accident, there are specific steps you must take in order to file a lawsuit against the liable party. This includes:
Call the police immediately
Seek medical attention
Document all the damage done
Gather evidence about the accident
Gather witness information
Contact an experienced Los Angeles car accident attorney
After an accident, whiplash injuries are not immediately felt. That is why we advise all our clients to seek immediate medical care even if they do not feel pain or numbness. Whiplash injuries could occur even from a 5-mph impact. Younger children and older adults are more likely to suffer severe whiplash injuries since their bones might be fragile. If you have experienced a car accident, contact our experienced car accident attorneys today.
What are the symptoms of whiplash?
After being involved in a car accident, there are certain symptoms that may point to whiplash injuries. If you have experienced any of these types of symptoms, you should get examined by a doctor right away. The doctor will be able to take images such as CT scans and MRI scans to determine if there are any type of internal injuries.
Tingling
Numbness
Fatigue
Muscle spasms
Headaches and migraines
Limited motion
Neck pain
Back pain
Anxiety
Depression
PTSD
Difficulty speaking
Difficulty thinking
How are whiplash injuries treated?
Usually, those who have experienced whiplash injuries have thousands of dollars in medical bills because of the different types of treatments. For example, prescription medication to help with inflammation and pain is needed, along with surgery that may require taking days off work. After your surgery, it may be required to take physical therapy sessions for a few years.
Should I hire a whiplash attorney?
If you have been involved in a car accident, you should consult with a top-rated accident attorney immediately afterwards to determine what your rights are. Usually, immediately after an accident, the insurance company will try to call the victims and try to offer a lowball settlement offer. We advise all our clients to refrain speaking to insurance companies until you have spoken with your attorney.
Is whiplash considered a serious injury?
Whiplash is considered a serious injury since it causes other injuries, such as traumatic brain injuries, and spinal cord injuries. Although whiplash may seem minor at first, it could cause very severe internal problems in the future if not examined properly by a medical professional.
How much are whiplash injuries worth?
In order to determine how much your whiplash injuries are worth; we advise you to contact our top rated legal team immediately. Our team will help you set up a consultation where we will discuss details about your accident. There are several factors that we take into consideration to determine how much your whiplash injuries are worth. These factors include:
The severity of the injuries: this is usually determined by looking at medical records, along with your records as to how you are having difficulty with your day-to-day activities
Your age
Your health
Your occupation
Your liability in the accident
The third party responsible for the accident
Where the accident occurred
The amount of treatment you needed for your injuries
When should I file my whiplash injury claim?
If you have suffered any type of injuries from a car accident, you have two years from the date of the accident to file your lawsuit. Usually, whiplash injuries are felt a couple weeks after the accident. That is why we advise everyone to be mindful of their injuries, to seek medical assistance immediately, and to contact our experienced accident attorneys immediately to see how we can file your whiplash injury claim.
What type of compensation should I receive for my Whiplash accident?
When you file a claim for your whiplash injuries, you will be able to receive compensation for:
Economic damages: this includes damages such as lost wages, past medical bills, and future medical bills
Non-economic damages: this includes pain and suffering, such as mental anguish and the emotional distress involved with healing from the whiplash injuries
Contact Our Whiplash Attorneys Today
Our car accident attorneys at Megeredchian Law understand how to navigate through the legal process in order to make sure you get the compensation you deserve. We know how difficult and stressful it may be to suffer whiplash, and we will be on your side every step of the way to make sure that your rights are represented. Our attorneys will be able to communicate and negotiate with insurance companies so you can get the compensation you deserve.